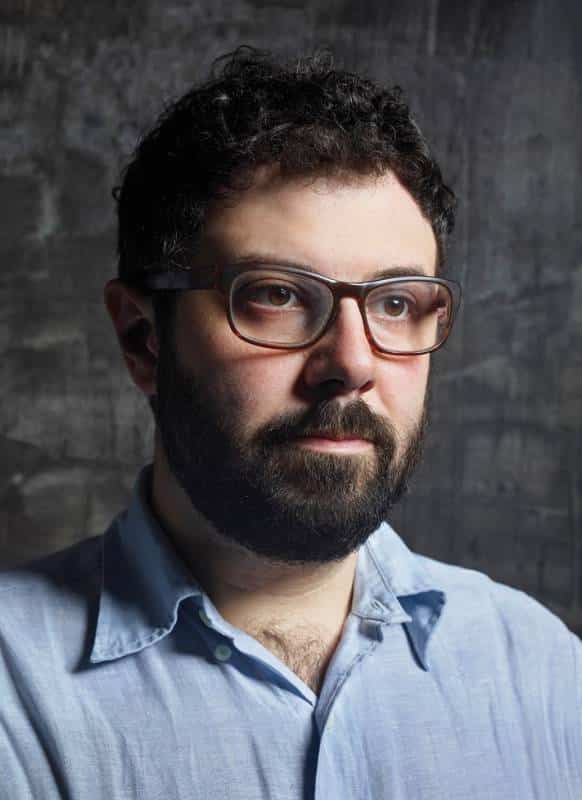 Christopher Cerrone
composer
Christopher Cerrone (b. 1984) is internationally acclaimed for compositions characterized by a subtle handling of timbre and resonance, a deep literary fluency, and a flair for multimedia collaborations. Balancing lushness and austerity, immersive textures and telling details, dramatic impact, and interiority, Cerrone's multi-GRAMMY-nominated music is utterly compelling and uniquely his own.
The 2021–22 season will see the premiere of In a Grove, a new opera composed with librettist Stephanie Fleischmann that was commissioned by LA Opera and will premiere at Pittsburgh Opera in February 2022. Cerrone will also compose a new clarinet quintet jointly commissioned by the Kaleidoscope Chamber Orchestra, Omega Ensemble, Third Angle New Music, and Chatter ABQ. And in April 2022, the Phoenix Symphony will premiere The Age of Wire and String, a new orchestral suite as part of a Cerrone-curated program.
The 2021–22 season will also see the premiere of The Last Message Received, jointly commissioned by Northwestern University and the Yale Symphony Orchestra and Glee Club, as well as new works for pianist David Kaplan, mezzo-soprano Sasha Cooke, cellist Johannes Moser, pianist Anthony DeMare (the Liaisons project, adapting the music of Stephen Sondheim), and pianist Adam Tendler.
Recent highlights include A Body, Moving, concerto for brass and orchestra commissioned by the Cincinnati Symphony; The Air Suspended, a piano concerto for pianist Shai Wosner; Don't Look Down, a concerto grosso for Conor Hanick and Sandbox Percussion that premiered at Caramoor; The Insects Became Magnetic, an orchestral work with electronics for the Los Angeles Philharmonic; Meander Spiral, Explode, a percussion quartet concerto co-commissioned by the Civic Orchestra of the Chicago Symphony and the Britt Festival; and Breaks and Breaks, an acclaimed violin concerto for Jennifer Koh and the Detroit Symphony.
Cerrone's opera, Invisible Cities, a 2014 Pulitzer Prize finalist, was praised by the Los Angeles Times as "A delicate and beautiful opera…[which] could be, and should be, done anywhere." Invisible Cities received its fully-staged world premiere in a wildly popular production by The Industry, directed by Yuval Sharon, in Los Angeles' Union Station. Both the film and opera are available as CDs, DVDs, and digital downloads. In July 2019, New Amsterdam Records released his GRAMMY-nominated sophomore effort, The Pieces that Fall to Earth, a collaboration with the LA-based chamber orchestra, Wild Up, to widespread acclaim. His most recent release, The Arching Path (In a Circle Records), features performances by Timo Andres, Ian Rosenbaum, Lindsay Kesselman, and Mingzhe Wang and was nominated for a 2022 GRAMMY. Cerrone is also the winner of the 2015-2016 Samuel Barber Rome Prize in Music Composition.
Christopher Cerrone holds degrees from the Yale School of Music and the Manhattan School of Music. His work is published by Scott NY and Project Schott and in 2021 he joined the composition faculty at Mannes School of Music. He lives in Brooklyn with his wife, writer Carrie Sun.