More than just a Festival, the Academy forms genuine bonds and deep connections between audiences and performers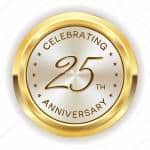 For 25 years the Compeer Program has been at the heart of the Music Academy community and a highlight of the Summer Festival! Academy fellows are matched with a local family or individual ("Compeer"), these matches build friendships by connecting at Academy events and enjoy occasional socializing.
Compeers make a world of difference by simply attending their fellows' performances and congratulating them afterwards. Fellows' faces beam the moment they see their Compeer in the audience! Compeering does not require a lot of time, fancy dinners, or deep knowledge of music. Simple gatherings and quality conversations with fellows are the keys to enjoying a more fun and meaningful Festival. Compeering is like a backstage pass into the lives of these incredible musicians on the brink of launching their careers, and there is no better way to enjoy a performance than by knowing the performers. 
What is involved in being a Compeer?
MATCH with one or more fellows who share your interests. Consider finding a friend to Co-Compeer and enjoy a group approach!
MEET fellows at a celebratory Compeer Kickoff.
ATTEND performances: having a familiar, friendly face in the audience means the world to fellows!
SOCIALIZE with fellows outside of events. Suggestions: picnics, BBQs, beach walks, and local sightseeing.
ENJOY! Now more than ever, it is important for musicians and audiences to connect in meaningful ways in order to enjoy their shared passion for music and its positive impact on society.
*Note: fellows do NOT live with Compeers. The Music Academy provides all fellows with housing at Westmont College.
Sign up as a Compeer today!
"My Compeers were absolutely amazing, and I know a life-long relationship has been made from this summer. My summer was greatly enhanced by getting to know and spend time with them."
"It was so much fun to have my own personal cheering section at concerts! My Compeer's genuine interest and curiosity was delightful."
"I loved meeting the fellows and their friends and hearing about the Festival from their perspective. We really liked eating together, which made it fun and relaxed. It was a blast to Co-Compeer, and when we all got together, it was like a big extended family."
"Learning just a little about what the fellows plan to bring to the world through their artistry was invigorating and inspiring. It is a honor to connect with these young artists at this special season in their professional development."