The Residential Campus is outfitted with a fitness center, lap pool, track and field, and basketball courts. Hours and availability are coming soon.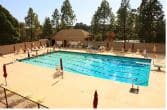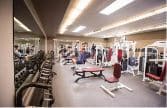 Walking Trails & Hiking Trails – We encourage fellows to take advantage of the many walking paths located throughout the Residential Campus grounds and hiking trails of varying difficulty close by. You may use the All Trails app to find the closest trails to campus, including Tangerine Falls, Cold Spring Loop, Montecito Peak, and more.

Always be aware of quickly changing temperatures while you are hiking in the Santa Barbara Foothills. Bring water, sun protection, and avoid rattlesnakes.
Our goal is to provide a dynamic summer for all fellows, both on-stage and off-stage. Fellows can look forward to several organized extracurricular events and opportunities to enjoy our beautiful campuses and the surrounding areas. Music Academy social events will include activities such as hiking, beach events, large screen outdoor movies, etc.
INDIVIDUAL COUNSELING (weeks 1-8)
One hour, as needed
Facilitated by Academy Board Member and Psychologist, Dr. Paul Guido, PhD and associates
Contact counseling@musicacademy.org to schedule beginning the first week of the Festival.