Welcome back after a brief holiday break!
discerning –
a musically-informed audience
appreciative –
an audience that recognizes the artistic worth and merit of varying works
adventurous –
an audience that is willing to be challenged and to try new things These carefully chosen words of the Music Academy's mission statement are at the core of how we approach our relationship with our audience. It is in that spirit of discernment, appreciation, and adventurousness that we offer these playlists for you to explore on your own. Be sure to catch up on our previous playlists on the 
Resonance Blog. 
LISTEN TO THE PLAYLIST
Enjoy!
---
This week's playlist started off as a list of works inspired by literature, but then quickly morphed into one focused on one of the most frequently-set-to-music poets of all time: Emily Dickinson.  
To say that the poems of Emily Dickinson have inspired a lot of music would be a
bit
of an understatement. The solitary poet from Amherst, Massachusetts, whose work was practically unknown in her lifetime, has become a perennial of composers. Take a moment to peruse
The LiederNet Archive's
list of Dickinson-based works. No really. Go look. I'll wait…. There's a lot there, right?! Even a quick glance is enough to show that her poems have formed the basis of
hundreds
of pieces, many of them part of sets dedicated to her work. Composers from Aaron Copland to Libby Larsen to John Adams have set Dickinson's poetry to music, while others have written musical renditions of everything from her letters to her recipes. Here are just a few.
Chanting to Paradise – Libby Larsen
American composer Libby Larsen (b. 1950) has written of her approach to setting Dickinson poems that she "[tries] to ferret out the game [Dickinson] set for herself in working on the poem, and then illuminate that game through the musical setting." In the case of "Bind Me – I Still Can Sing," the first in the Dickenson-based set of songs
Chanting to Paradise
, this means tracking the journey of a single letter: "i." In a program note for the work, Larsen describes the "i" as undergoing a transformation that mirrors that of the poem's subject. First it is bound between two hard consonants as part of the word "bind." Next it stands free as the expression of the poet's subjectivity. And so on. "To follow Dickinson's use of the vowel i in her verb scheme alone," Larsen writes, "is to take the journey of the poet's subject, the soul, so eloquently realized in this poem."
Musicians Wrestle Everywhere – Elliott Carter
Like many an "ultra-modernist" composer, Elliott Carter (1908-2012) experienced a period of youthful artistic growth during which his music, as scholars so often love to point out, provided only "hints" and "impressions" of his mature compositional style. His 1945 choral work, Musicians Wrestle Everywhere, is one such example of an early work with scant similarity to his later output. (If you're curious, it's in the heavily accented rhythms that scholars see an inkling of what eventually became Carter's rhythmic complexity.) Whether the music sounds like youthful Carter, mature Carter, or no Carter at all, the crossed accents and overlapping vocal entrances certainly paint a vivid picture of the opening line to this Dickinson poem: "Musicians wrestle everywhere."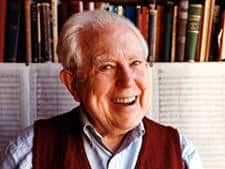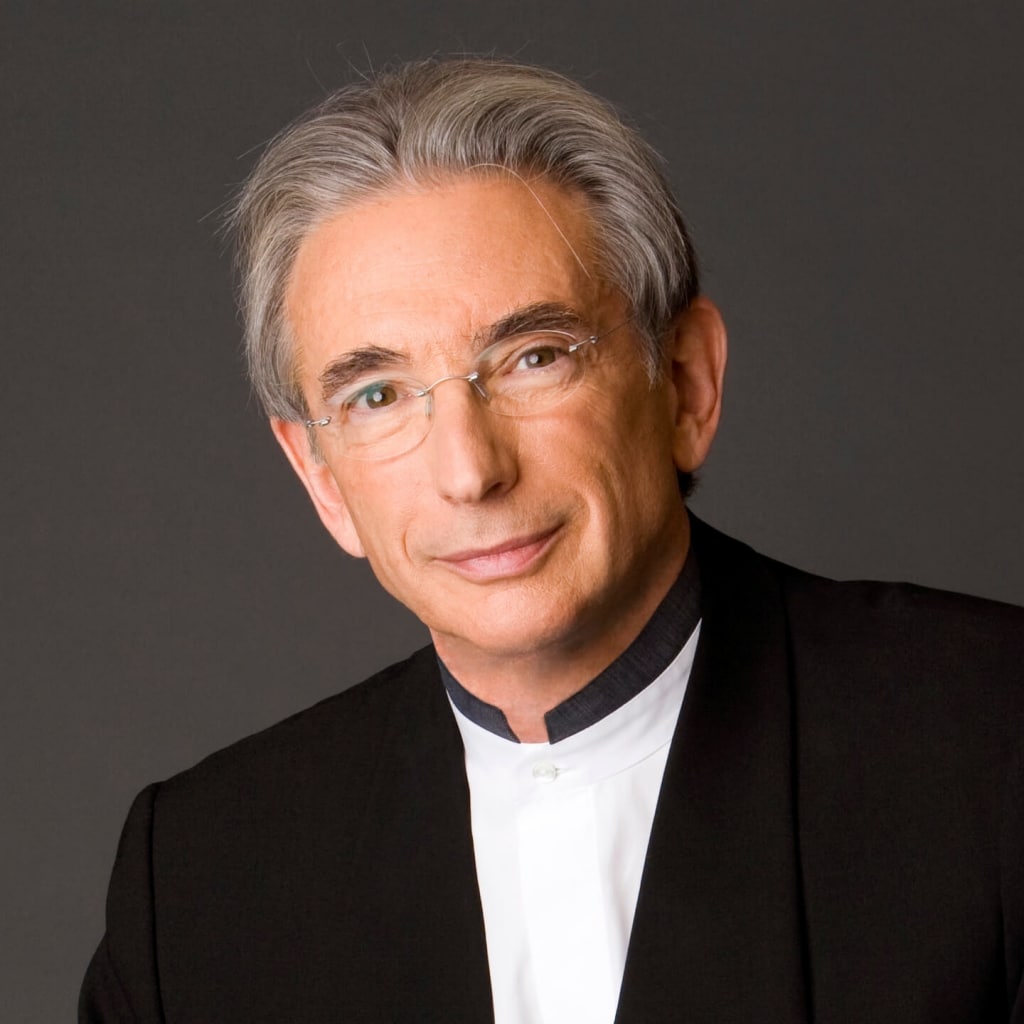 Poems of Emily Dickinson – Michael Tilson Thomas
This orchestral song cycle by American composer and conductor Michael Tilson Thomas (b. 1944) was premiered in 2002 by the San Francisco Symphony Orchestra, with whom Thomas just finished his 25-year tenure as music director. Thomas chose short poems by Dickinson for the work, so each of the movements is appropriately brief. He also specifically selected poems that are "acerbic or wry," writing: "I appreciate the range of [Dickenson's] poetry, but what you hear quoted, and what composers seem most drawn to set, are nearly always what you might call her 'touchy-feely' poems. As a result, people often overlook the fact that there are a lot of sardonic, bitter, quite cutting observations in her poetry. I wanted to focus on more of that aspect of her work, on its ironic quality, on its social criticism—and also on the sense of appreciation for just being alive, which is so much a part of her work."
In Reverence – Juliana Hall
While MTT focused his orchestral song cycle on Dickinson's "sardonic, bitter…cutting" poetry, American composer Juliana Hall (b. 1958) focused on poems of "prayer, everlasting life, Heaven, and other spiritual subjects" in her song cycle, In Reverence. As a prolific composer of art song, Hall is quite familiar with Dickinson; her Syllables of Velvet, Sentences of Plush, a song cycle based on Dickinson's letters, would have been just as worthy of inclusion on this playlist. In Reverence, written in 1985 while the composer was a student at Yale, is Hall's earliest published song cycle. The often-playful interaction of voice and piano in these five short songs matches the poet's mix of reverence with "humor and hope."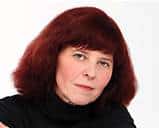 "Will There Really Be a Morning?" – Ricky Ian Gordon
American composer Ricky Ian Gordon (b. 1956) wrote his Dickinson song cycle,
Too Few the Mornings Be
, for soprano Renée Fleming. Since the eleven songs' premiere in 2000, they have become firmly entrenched in the vocal repertoire – none more so than the collection's final song, "Will There Really Be a Morning?" Although the songs are originally written for soprano and piano, the playlist version is an arrangement for soprano and orchestra, beautifully performed by Music Academy alumna Nadine Sierra ('07). In times of difficulty and strife, it may be easy to identify with the subject of Dickenson's poem, to ask, as she does, "Will there really be a morning?" From whence does it come? How shall we find it? Though Dickenson's poem provides no reply to these questions, Gordon's music seems – at least to this listener's ear – to offer an answer: yes, there really will be a morning. – Henry Michaels
Resonance
 editor, Audience Services and Community Access Manager, Music Academy of the West
---
Sources:
https://libbylarsen.com/works/chanting-to-paradise/
David Schiff, rev. Mark D. Porcaro, "Carter, Elliott (Cook)," in
Grove Music Online
. michaeltilsonthomas.com/2017/04/20/poems-of-emily-dickinson
https://www.morningstarmusic.com/in-reverence.html
www.rickyiangordon.com/project/too-few-the-mornings-be