It was June of 1997, and the seaside campus of the Music Academy of the West was abuzz with typical Summer Festival activity. If things that summer seemed a bit buzzier than normal, though, it probably had to do with the increased prominence of one of the Academy's most celebrated alumni. In a defining moment for the organization, Marilyn Horne ('53) had recently been named as the Academy's Voice Program Director after spending two years on the regular faculty. In 1997, all eyes were on Marilyn Horne. But little did anyone know that another of the Academy's most impactful women had arrived that summer, as well, and she was busy taking it all in.
"My first impression of the Music Academy of the West was its physical beauty," recalls Ana Papakhian. "I had never been to California before, and I thought the beachside campus was paradise. But mainly I was impressed by the fellows. I remember sitting in masterclasses and knowing they could be the next generation of superstars. That was humbling. I also learned a lot myself in those masterclasses. Witnessing the fellows in all areas improve over that summer proved what the Academy was trying to accomplish." Twenty-eight-year-old Ana Papakhian spent that summer – and each of the next four – at the Music Academy in her capacity as Marilyn Horne's personal assistant. After her nearly five-year stint with Horne, she moved on to a series of other jobs in arts administration. But she never stopped thinking about the Music Academy of the West. "No matter where I worked, I always had a deep passion for the classical music industry, but in my heart, I knew I wanted to return to the Music Academy." Reader, she did return. And what a return it's been. The entire Music Academy family is proud to announce that after a successful six years as the Academy's Vice President of Marketing and Communications, Ana Papakhian has been promoted to the position of Chief Marketing and Communications Officer.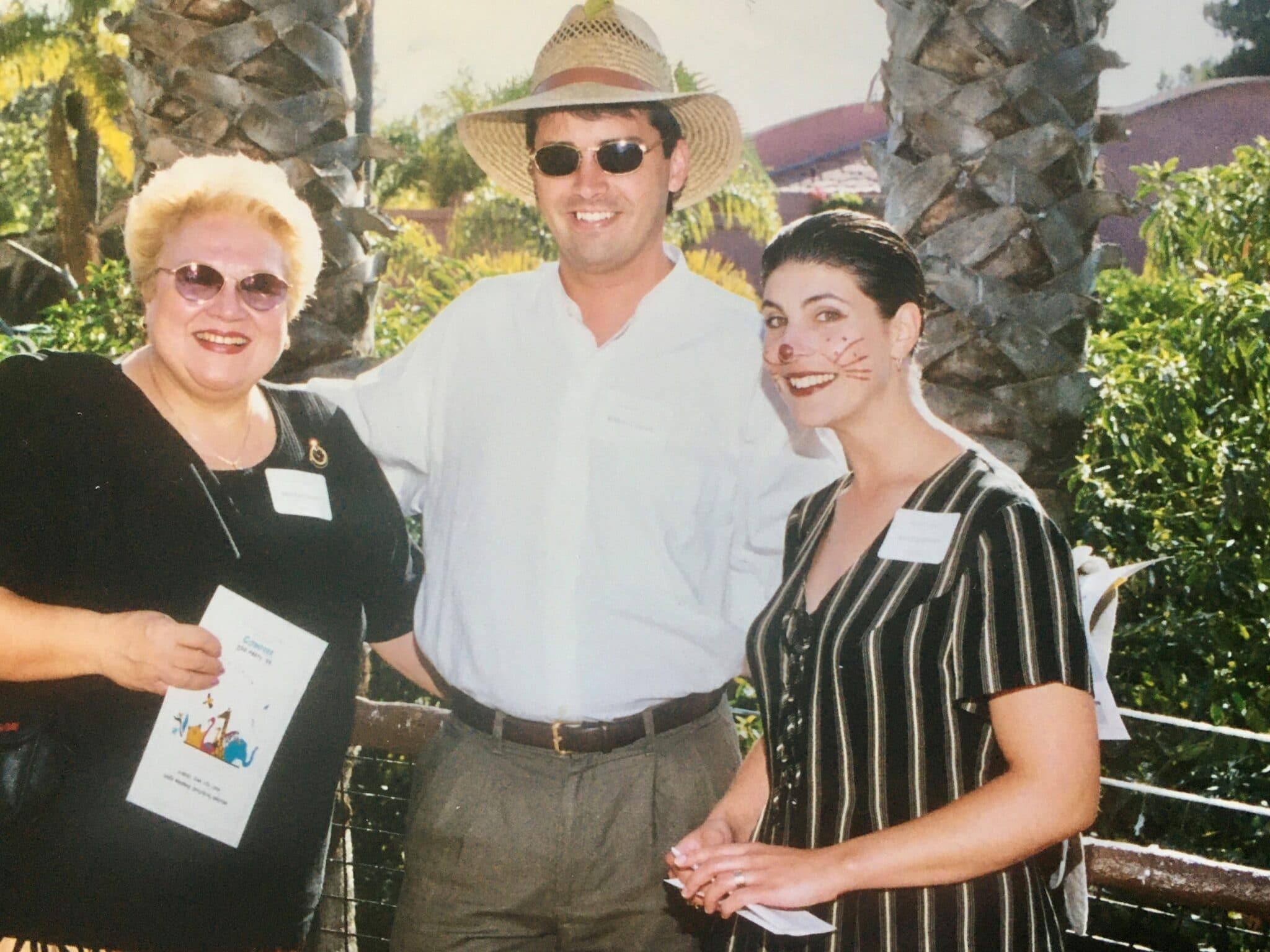 ***
A native of Bloomington, Indiana, Ana Papakhian stayed close to home for her educational career, attending the Indiana University School of Music for both her undergraduate and graduate degrees. After completing her Master of Music degree in Vocal Performance, Ana moved to New Orleans for a year, where she freelanced and performed with the New Orleans Opera. She relocated from the Bayou to the Big Apple, taking auditions in the city and working as the executive assistant with the Piatigorsky Foundation (an interesting Music Academy connection, as cellist Gregor Piatigorsky was one of the Academy's earliest faculty members). "I'd been working there for about a year when a friend of mine from The Juilliard School said, 'Marilyn Horne is looking for an assistant. Are you interested?'" she recalls. "So, I met Marilyn and she offered me the job on the spot." "There's a word that came to mind when I first met Ana that I think really speaks to who she is," recalls Ms. Horne. "That word is serene. I found her to be a very serene person. She still has that kind of serenity that is so calming and helpful." Ana travelled the world with Marilyn Horne, visiting places from Paris, France to Laramie, Wyoming. She had once-in-a-lifetime experiences, met all manner of interesting people, and, most importantly, formed a lifelong bond with Ms. Horne, who says of Ana, "she remains one of my dearest friends to this day." She also spent those five summers at the Music Academy. In addition to overseeing Ms. Horne's personal business, Ana did administrative work for what was then called the Vocal Program, including preparing song texts and translations for Academy programs. And all the while she was listening, learning, and making lasting connections. It was during this time that she first met John Churchwell, who joined the Academy's faculty in 2000. She also found common cause with another eager, young administrator-in-training: Scott Reed, who was then working at the Music Academy as a summer intern.
After nearly five years, Ana and her husband, the pianist Robert Cassidy, were ready to settle down and start a family. They moved back to Bloomington, Indiana, where Ana took a job as a development officer at her alma mater. From there, she moved on to a job with the Indianapolis Symphony Orchestra, working her way from Assistant Director of Public Relations to Director of Communications. In 2008, she was recruited by The Cleveland Orchestra. During her six years in Cleveland, Ana worked as Director of Public Relations and then Director of Communications. At that time, the orchestra was travelling nationally and internationally for three months out of the year, which afforded her a global perspective of the classical music business. Then in 2014, she received a call from Scott Reed, the young intern from her Music Academy days who had taken over as the Academy's President and CEO in 2010 and with whom she had maintained a long friendship. The Academy, it seemed, had an opening for the position of Vice President of Marketing and Communications. Naturally, Reed's first call was to Ana Papakhian. The rest is, as they say, history.
***
"Ana Papakhian is a strong leader, and I am so pleased to learn about her promotion to the position of Chief Marketing and Communications Officer at the Academy. I have known Ana for many years and worked with her in various capacities, including as colleagues at The Cleveland Orchestra. She is a strong and empathetic leader with great instincts and a strong strategic sense of the role of the arts in our communities. I am confident she will be successful in this important new role, and I congratulate her and everyone at Music Academy of the West."
~ Gary Ginstling, Executive Director of The National Symphony Orchestra
Ana has accomplished a lot over the last six years at the Academy, from helping to execute a successful 70th anniversary season to radically expanding access for concerts and events. When asked to name her biggest accomplishment to date, she doesn't hesitate: "It's the Community Access Ticket program. My personal philosophy is that classical music should be like public radio. Everyone should feel welcome; everyone should feel like they have a pathway into it."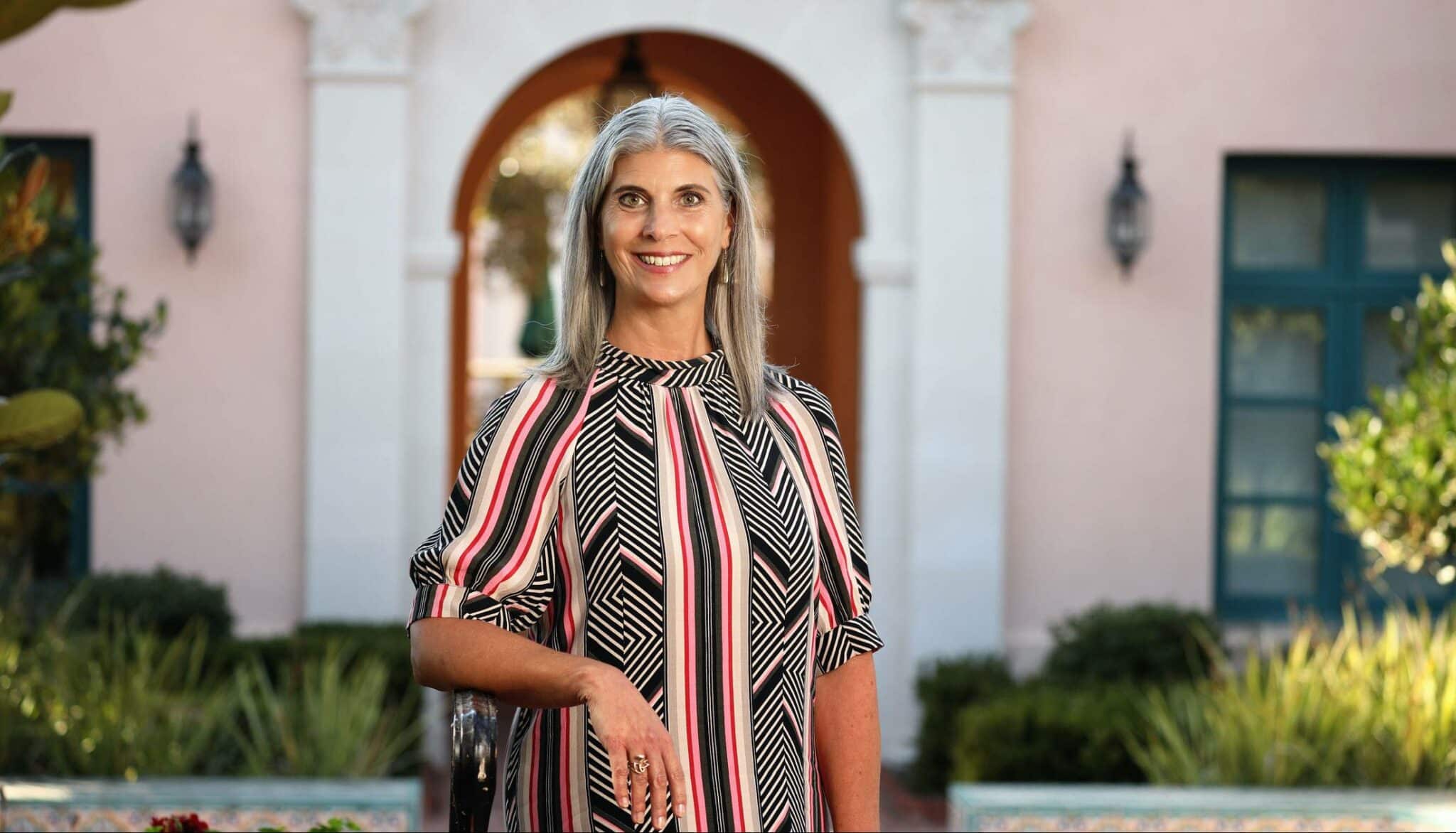 The combination of the Community Access Ticket program, which provides affordable $10 tickets to every Music Academy event, and the 70th anniversary led to another key moment in her Academy career: the 2017 Community Concert at La Playa Stadium, to date Santa Barbara's largest classical music event. "My proudest moment at the Music Academy was sitting at La Playa Stadium with 7,000 people. That was incredibly rewarding." Ana has been a key member of the Academy's leadership, an advocate for ready access to classical music, and, above all, a great leader and mentor. "One thing I'm super proud of is building a great team. Compared to other organizations, we accomplish our work with a lean staff that works well together with enthusiasm and respect. We're lucky to have built such a vibrant culture based on our collective values." In her new role as Chief Marketing and Communications Officer, Ana will take on additional leadership partnering with the Women's Auxiliary, engaging with them to collaboratively evolve and grow the vital organization. She'll also be playing a central role in the planning of the Music Academy's 75th anniversary in 2022. (As a side note, this will be Ana's third experience with a big anniversary; in addition to the 70th, she was working with Ms. Horne during the 50th anniversary!) In the midst of all of this, she's looking forward to continuing to grow our community's access to world-class music and to inviting young and diverse audiences to experience all that the Academy has to offer.
"What's always drawn me to the Music Academy is the relationship-driven culture. From the first moment I arrived, I felt welcomed. I still know people that I met twenty-plus years ago; I still consider them friends. That's unique to the Music Academy. Whenever you go to a concert in Hahn Hall, you feel like you know everyone there. The center of the Music Academy is relationships." If I may be permitted to break the fourth wall, it is a rare pleasure to be able to celebrate a colleague, and an even rarer one when that colleague is your mentor. Today, we celebrate Ana Papakhian for past successes and for the successes we know the future will bring. Hail to a chief, indeed. – Henry Michaels Resonance editor, Audience Services and Community Access Manager, Music Academy of the West
---