Please enjoy the program notes for tonight's x2 Concert: Poulenc Trio. These program notes were created as part of Project Resonance, the Music Academy's unique program combining writing training with public engagement. Through this initiative, both Academy fellows and young scholars from UC Santa Barbara are given the opportunity to work on program notes and other written materials for the Summer Festival. *** FRANCIS POULENC Trio  Usually when encountering a "piano trio," we automatically think about the ensemble of piano, violin and cello, as it stands as one of the most prominent genres in Western classical music. However, this trio by Francis Poulenc is instead written for oboe, bassoon and piano. Although this choice of ensemble may seem novel, it is characteristic of Poulenc who exhibited a strong interest in composing works for wind instruments during his entire career, for example with his Sonata for Clarinet and Bassoon and the Sonata for Horn, Trumpet and Trombone, both composed two years earlier.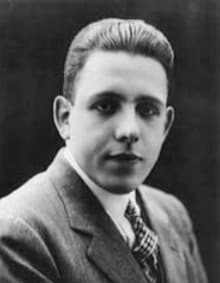 Poulenc was 25 years old when he composed this trio and was already well-known in France as both a pianist and composer, especially for the light-hearted humor, simplicity, and lyricism in his works. Although this early work is fused with these characteristics, it also embodies rich harmonic colors and shading, as well as lively interplay of different characters. While keeping his highly recognizable stylistic identity and originality, there are also influences and echoes of other composers' styles in this work. Critics have described the intro of the first movement, with its bare open chords in the piano part, as having "a Stravinskian starkness." Stravinsky actually met Poulenc while he was composing this work and gave him advice for the final version of this movement. The lyrical and idyllic second movement recalls Mozart, especially in the opening bars, and also includes a quotation from Gluck's "Dance of the Blessed Spirits." Although we cannot be sure about what Poulenc envisioned for his version of a "piano trio" as he made this choice of instrumentation, it is clear that it was the special sonority of woodwinds that intrigued him to write a piece that sounds like it only could have been written for woodwinds. The bright but rounded sound of the oboe is well suited for the humor and joking elements without sounding edgy, and at the same time perfectly capable of delivering luscious, singing melody. The broad and warm sound of the bassoon, which resembles the voice of a resonant baritone singer, makes it ideal to convey a sense of nostalgia and melancholy in the lower range, especially in the second movement. Although highly contrasting in character and thus creating an almost operatic-style dialogue, the overall rounded and warm sound quality that these two instruments share enables them to blend in and create a harmonious soundscape which matches the spirit of this work. Although known for his self-criticism, after hearing a performance during the last year of his life, Poulenc noted with satisfaction that this work, "retained an extraordinary fresh force and fantastic individuality." Tonight, as we join here and listen to this trio almost 100 years after it was composed, may we, like Poulenc, marvel in its freshness and individuality. – Nan Ni, Academy fellow, piano
---
LEONARD BERNSTEIN Sonata for Clarinet and Piano
In the pantheon of American musicians, it would be difficult to overstate the prominence of Leonard Bernstein. We know him as the composer of West Side Story, as an educator of millions through his Young People's Concerts, and as a virtuoso conductor responsible for hundreds and hundreds of recordings. But in 1941—the year he began composing his Sonata for Clarinet and Piano—Leonard Bernstein was none of those things. Two years removed from his Harvard graduation and fresh off studies at the Curtis Institute of Music, Bernstein was just a fresh-faced 23-year-old trying to make ends meet in Boston. Bernstein finished the Clarinet Sonata in 1942, and it was premiered with the composer at the piano on April 21 of that same year in Boston to somewhat lukewarm reviews from both The Boston Globe and The Boston Herald. It received both its New York City premiere and its first recording a year later in 1943. So new to the music industry was the Bernstein who composed the Clarinet Sonata, that in a 1943 letter to his friend Aaron Copland, he seemed downright shocked that a major publisher was interested in the work: "The little Hargail Music Co. wanted to publish the Clarinet Sonata. Out of professional courtesy I showed it first to Warner's, and they knocked me over by loving it, and insisting on publishing it." He goes on to recount the back-and-forth between himself and the two publishers, with Hargail dangling plum royalty rates and the promise of a commercial recording and Warner's "[pointing] out that they, as a large firm…can do so much more for it than can a little thing like Hargail." Bernstein ended up with the best of both worlds; Hargail released the first recording, but the young composer signed a five-year contract with Warner's that, in his words, "adds to my little old salary a substantial weekly advance on future mythical royalties." The initial mixed reviews and Bernstein's nervous excitement over the prospect of a publishing contract seem almost cute in light of what would transpire only a few months later. In August of 1943, he was appointed assistant conductor of the New York Philharmonic. Then on November 14 of the same year, Bruno Walter, who was to have conducted that evening's concert, fell ill and was replaced at the last minute by Bernstein. His New York Philharmonic debut received lots of great press, and within a year he had achieved fame as both a conductor and a composer.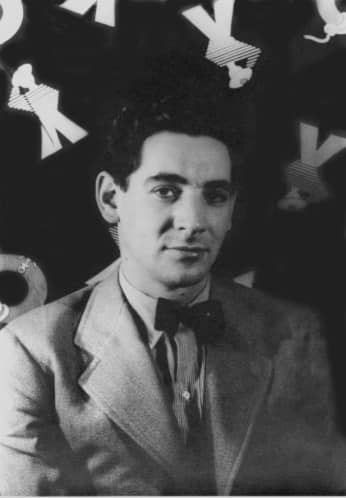 The years since his big break have been kind to Bernstein's Sonata for Clarinet and Piano, which has consistently garnered positive reviews and is now a bona fide fixture of the clarinet repertoire. This makes those initially mixed reviews that much more interesting. Several reviews at the time criticized elements of the piece they felt were too reminiscent of the composers Paul Hindemith and Aaron Copland. Although with established composers, we often tend to play up inspiration from their peers or forebears—This Mendelssohn work reminds us of Mozart! This Brahms symphony reminds us of Beethoven!—with less established figures that's sometimes viewed as a detriment, as a dearth of originality. Bernstein's Clarinet Sonata, then, is a perfect example of the way reception morphs over time; it wasn't the music itself that changed, only the public's view of Leonard Bernstein. – Henry Michaels Project Resonance Blog editor, Director of Audience Services & Engagement, Music Academy of the West
---
JENNIFER HIGDON A Gentle Notion Is it more meaningful to make someone a birthday gift, or to buy one? Sure, in an age of Amazon wish lists and easy-as-pie online shopping, it may be simpler than ever before to insure you're purchasing the perfect gift for the special people in your life. Some of the best gifts, though, are handmade, like a child's haphazardly constructed macaroni portrait, freshly baked cookies, or a short work for clarinet and piano.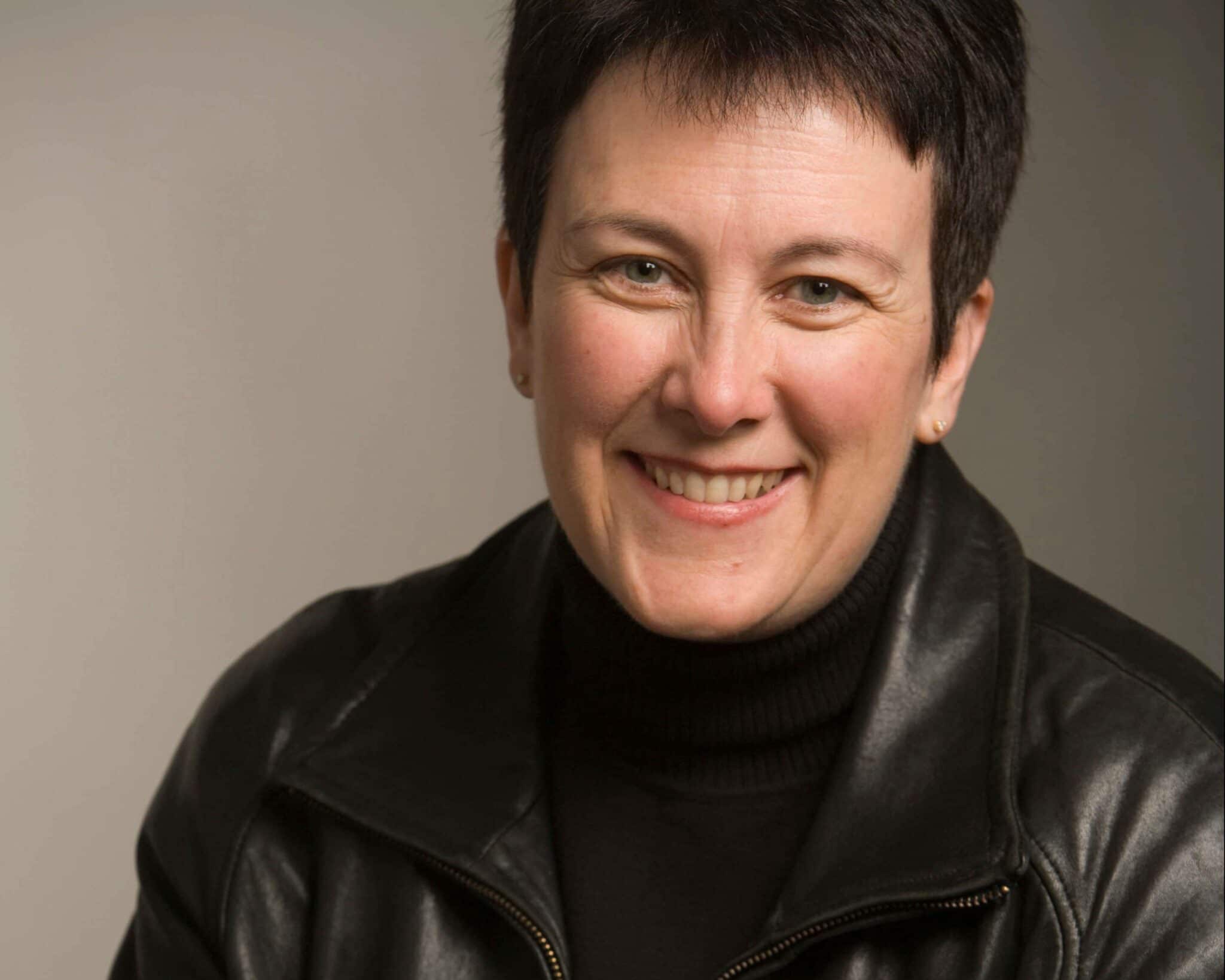 Yes, you read that right. While you or I might opt to shop for the ideal birthday gift, there's a long history among composers of writing works with birthday dedications. During this Summer Festival alone, we've already featured two such pieces. Richard Wagner's Siegfried Idyll was written as a gift for his wife Cosima's birthday in 1870, and the work—originally (though perhaps not creatively) titled Symphonic Birthday Greeting—was premiered in surprise performance at the Wagner home. And Johannes Brahms's Serenade No. 2 in A Major was dedicated to Clara Schumann and presented to her on her birthday in 1859. There are plenty of other examples ranging from serious as can be to light and funny. Dmitri Shostakovich's Piano Concerto No. 2 in F Major (of Fantasia 2000 fame), for example, was written for his son Maxim's 19th birthday, while Richard Strauss composed his Horn Concerto No. 1 in honor of his father. Leonard Bernstein often wrote musical treats for his friends, including the song "My twelve-tone melody," written for Irving Berlin's 100th birthday in 1988. (There are also plenty of pieces written to commemorate births or birthdays of patrons, but that's not really the same thing, is it? In the words of fantasy writer Patrick Rothfuss, "There is a great difference between a gift freely given, and one that's meant to tie you to a man.")
Jennifer Higdon's A Gentle Notion continues this tradition of musical birthday gifts. Composed in 2013, this piece was written to commemorate the 90th birthday of American composer Ned Rorem. Equally known for his writing (especially The Paris Diary of Ned Rorem) and his compositions (he was awarded the Pulitzer Prize for his work Air Music: Ten Etudes for Orchestra), Rorem was one of Higdon's teachers. As a Pulitzer Prize-winning composer herself, it makes sense that Higdon chose to honor her mentor through their shared medium. Clocking in at just over 12 minutes, A Gentle Notion is short, but sweet—a perfect morsel for a momentous birthday. – Henry Michaels
---
SAMUEL BARBER Summer Music, Op. 31 A GoFundMe page for a budding young artist wanting to embark on their first tour. A Kickstarter for a small filmmaker with an idea for Hollywood's next big hit. A group of art lovers coming together to fund a public installation. Crowdfunding in arts and entertainment is not a novel concept now. However, when American composer Samuel Barber essentially crowdfunded Summer Music in 1956 through the Chamber Music Society of Detroit, such an idea was not so ubiquitous and gained national attention as one of the first pieces of music to be commissioned by the public. Instead of accepting a fee upfront, Barber opted for a "pay what you can" model, collecting audience donations (mostly falling between $1 to $5), with the Chamber Music Society acting as a guarantor for $2,000. The work was premiered on March 20, 1956 by the front-desk players of the Detroit Symphony Orchestra and was immediately well received by the audience一partially due to the fact that the audience members had a personal stake in the project. In fact, subscribers of the Chamber Music Society were so invested in the process of the composition that during the few years that the work was being composed, they persistently inquired: "When will our composition be played?" Summer Music's success was evident in the reaction of the local audience, who were impressed by the "mood of pastoral serenity" and the "highly skilled performance" according to Josef Mossman, a Detroit music critic who was present at the premiere.
During the era of Summer Music's composition一the time of Elvis Presley and Rock and Roll and the onset of the Civil Rights Movement with the Montgomery Bus Boycott一America was making monumental strides towards the shape it takes today. Perhaps simultaneously, Barber too was taking steps of his own towards a more communal, encouraging vision of the arts world. In some ways, Barber's vision has come true in an extremely pronounced way in the United States. Unlike other countries where orchestras and arts organizations are government or corporation funded, the bulk of funding for them in the United States comes from individual donors, benefactors and philanthropists to this day. Barber later said of his primitive crowdfunding model for Summer Music: "The idea was that if this caught on, music societies around the country would take up similar collections and use the funds to commission young local composers who needed experience and exposure." It is evident that Barber understood the symbiotic relationship between musicians and audiences, and the critical role that organizations play within this ecosystem. Throughout his life, Barber embodied this mission by engaging in various organizations that advocated for musicians and promoted music education. In 1952 he was elected Vice President of the International Music Council of UNESCO who aimed to empower music-making on a global scale, resolve copyright disputes, and to encourage young performers and composers. Additionally, he was a crucial figure in campaigning for equitable treatment and pay for American composers by the American Society of Composers, Authors and Publishers (ASCAP). Barber and his music are often associated with America. For example, his Adagio for Strings was played after the deaths of Franklin D. Roosevelt and John F. Kennedy. However, his "Americanness" extends far beyond just being the song of choice at former U.S. Presidents' funerals; it is reflected in his values. He fundamentally believed that communities of people could come together to provide equal opportunities for those that deserve it most. Summer Music is therefore not only a staple work of the wind-quintet repertoire, but a celebration of the fruit that can be borne from collective investment in the arts. – Ria Honda, Academy fellow, violin
---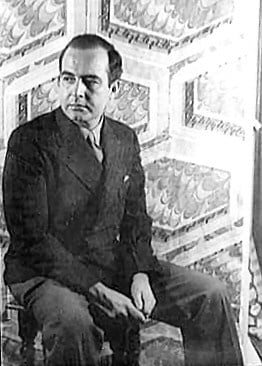 FRANK BRIDGE Three Songs for Voice, Viola, and Piano Three Songs by Frank Bridge propels us through a journey of separation, questioning, and tenuous closure. Each of the 3 movements, no more than 5 minutes in length, takes us through stages of grief finishing in a perhaps bitter acceptance of death's looming presence when a loved one is taken from us. This piece, written in 1907, still represents a spiritually young Frank Bridge, untouched by World War I. When this piece was written in 1907, he was widely successful in his use of small forms and would not yet venture into the atonality that took over his work in later years.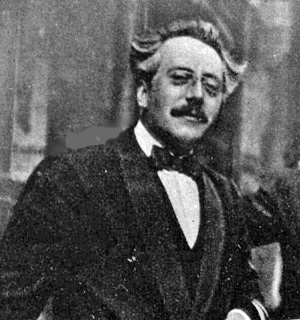 In "Far, far from each other" (poetry by Matthew Arnold), grief is expressed passionately and with a sense of immediacy. The words speak about spirits that have flown and blowing winds; the speaker more demands than begs nature to calm and restore after going through so much. What begins so forcefully with the viola's searing interruptions to the singer, ends calmly in a major key. It is not so much a resolution as it is a display of emotional exhaustion. "Where is it that the soul doth go" (poetry by Heinrich Heine) is the internal monologue of the grief stricken. Here the viola and voice present themselves in a manner more resembling a call and response with the viola mirroring the sentiments of the singer. The melodic lines are now more ample, and each musician is given their due time to ask themselves where is it that we go when life has ended. The arc of this story swells in intensity towards the middle of the piece with each new question challenging the elements. As the music calms down at the end, there is one last burst of energy as the singer utters "when we have perished,"now in the form of a statement. She has answered her own questions with an incomplete sentence as the inevitability of death remains certain but the destination unclear. Finally, "Music, when soft voices die" (poetry by Percy Bysshe Shelley) expresses an acceptance of a loved one's passing. However, it is not the usual storyline of peace and calm happiness that comes when one has finally "let go." Here the poet describes the memories that linger when a soft voice dies, odors of sickening violets, and dead rose leaves set on the bed of the beloved. The lush romanticism of the melodic lines ends with a C major chord outlined by the viola while the poetry ends bitterly, showing the sophistication of Frank Bridge as a songwriter. With this dissonance between poetry and music, the listener is stricken with the unfairness of how sweet and gentle things decay while their memory remains beautiful. – Juan José Lázaro, Academy fellow, vocal piano
---