Joan Tower's Fanfare for the Uncommon Woman 
will be featured on the Academy Chamber Orchestra concert conducted by Marin Alsop at the Granada Theatre today at both 2 pm and 7:30 pm. Get your tickets now for this concert, which also features Ludwig van Beethoven's Symphony No. 7
and Alberto Ginastera's
Variaciones concertantes
.
BUY TICKETS
This program note comes courtesy of the Music Academy's partnership with the UC Santa Barbara Department of Music, a key part of
Project Resonance
, a unique program combining writing training with public engagement. Through this initiative, both Academy fellows and young scholars from UCSB are given the opportunity to work on program notes and other written materials for the Summer Festival. *** Joan Tower's piece,
Fanfare for the Uncommon Woman
, has had an uncommon compositional process. The first fanfare—which is being performed on this concert—was written in 1986. Then, a second was composed in 1989, a third in 1991, a fourth in 1992, a fifth in 1993, and the sixth and final fanfare was composed in 2016. Despite the disparate years of composition, these fanfares have been among Tower's most performed works, and Tower credits the title for this popularity.
Fanfare for the Uncommon Woman
references Aaron Copland's piece
Fanfare for the Common Man
and the first fanfare in particular takes inspiration from Copland's original. For example, the first fanfare uses the same brass fanfare instrumentation as Copland's, and Tower describes her piece's "original theme [as resembling] the first theme in the Copland." More abstractly, each of these pieces also demonstrates a move away from expectations of classical music from both composers and audiences. Copland's fanfare, which was written in 1942, sought to reject the hyper-intellectualization around classical music that had formed in the mid-nineteenth century and was fostered in various ways throughout the twentieth century. This mode of thought posited that classical music must be complex to be deemed "worthy" and was thought to require an extensive musical education or background to be understood. Copland's piece, in contrast to these ideals, favors the use of a simpler style that can be understood and enjoyed by a mass audience, implicitly making the statement that classical music could and should be for everyone.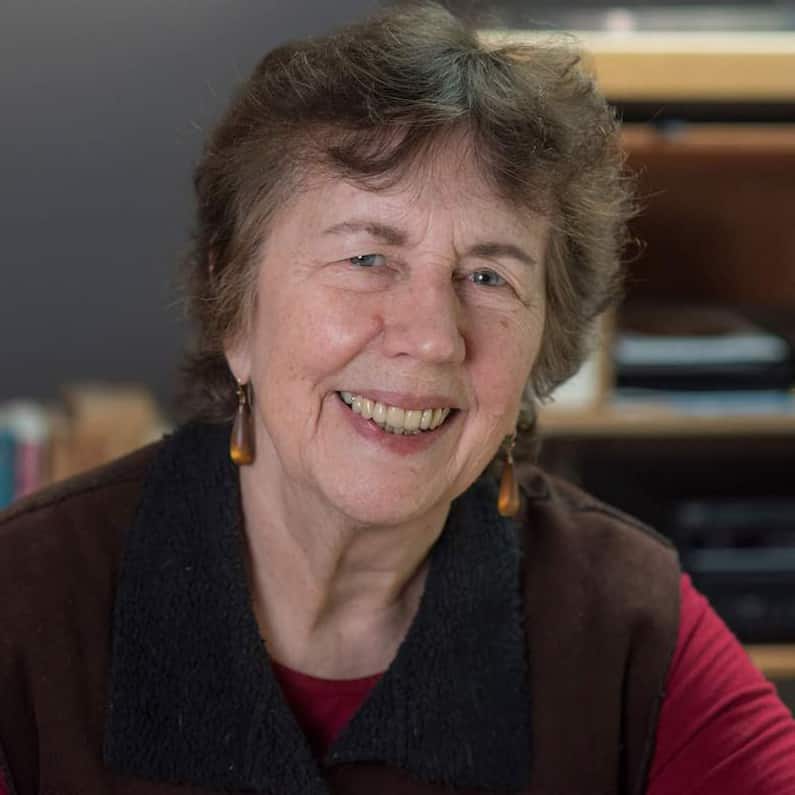 Tower goes even further and calls attention to the often-implicit assumption that classical music is predominantly male. This assumption, rather unfortunately, has a long history within the classical music sphere. Although there have been many notable exceptions (Hildegard von Bingen, Anna Bon, Clara Wieck Schumann, Fanny Mendelssohn Hensel, amongst others), women have historically faced extensive barriers when entering classical music as both composers and performers. During the eighteenth century in particular, as the same ideas about music that Copland eventually rejected were being formed and solidified, women were not allowed entry into the majority of educational institutions and many, particularly those of the white upper-class, were expected to stay home amidst the growing cultural emphasis on the nuclear family and domesticity. Women that did participate in music were often limited in their choice of instrumentation, and most were expected to learn the piano (which had also become more common in middle class homes thanks to the industrial revolution making their production much easier and more affordable to the consumer), with some also learning to play harp or guitar. It was not until the 1870s that string instruments became more acceptable and common for women to play, but female wind and brass players were still rare. Interestingly, women did make up the majority of music teachers in 1870. Although women only made up 2% of professional musicians, they made up nearly 60% of music teachers. Women did not fare much better in the realm of composition. In 1895, George Upton, the music critic for the Chicago Tribune, wrote a book titled Woman in Music, that considered why in his estimation there had not been any great female composers included in the western musical canon amongst the so-called "greats" like Beethoven or Mozart. Rather than considering the lack of resources and the barring of women from educational institutions, Upton concludes that women's emotions are too great to channel into music and that they are not scientifically or mathematically suited for musical greatness (feel free to roll your eyes here). Of course, we now know these assertions are rife with problematic ideas about gender and, to be blunt, completely wrong. However, in its day, these ideas were taken much more seriously, especially because they were coming from a respected music critic. Despite women's success in other arts, such as painting and writing (which Upton actually does recognize), writing meaningful music was thought to be out of women's grasp.
Although these ideas remained pervasive through the beginning of the twentieth century, it does not mean that women stopped composing or that women were not composing meaningful music during (and before!) Upton's time. Amy Beach was writing full scale symphonies near the end of the nineteenth century and about 50 years earlier, Clara Schumann and Fanny Hensel were writing complicated and nuanced piano and chamber music. And yet, many women composers today are significantly less well-known than their male counterparts. Amidst such a history, it can easily be seen why Tower's Fanfare for the Uncommon Woman was described by Tamara Bernstein as "a historic feminist statement in music." Further, Tower herself says that the piece was written for "women who take risks and are adventurous." Like Copland's piece that serves as the first fanfare's initial inspiration, Tower's piece recognizes some the ways in which barriers have been placed around classical music and acknowledges a history in which women's contributions have been historically underrecognized. However, not content with only the title, Tower's dedications of each fanfare recognize the multitude of ways in which women have participated in classical music and have (and continue to) support the genre's growth. The first and fourth fanfares are dedicated to Marin Alsop—who is conducting this evening's performance—and JoAnn Falletta respectively, two prominent female conductors; the second has been dedicated to the former general manager of the St. Louis Symphony, Joan Briccetti; the third to the director of music at ASCAP Frances Richard; and the fifth was dedicated to Joan Harris, whose contributions helped build a new concert hall for the Aspen Music Festival. As a result, Tower's fanfares become not only delightful pieces of music, they also act as a recognition of women's contributions to classical music and an homage to the musical traditions that have come before her. – Jillian Fischer PhD Candidate, Musicology, UC Santa Barbara
---