Ludwig van Beethoven's Symphony No. 7
will be featured on the Academy Chamber Orchestra concert conducted by Marin Alsop at the Granada Theatre this Saturday, August 7 at both 2 pm and 7:30 pm. Get your tickets now for this concert, which also features Joan Tower's
Fanfare for the Uncommon Woman 
and Alberto Ginastera's
Variaciones concertantes
.
BUY TICKETS
This program note comes courtesy of the Music Academy's partnership with the UC Santa Barbara Department of Music, a key part of
Project Resonance
, a unique program combining writing training with public engagement. Through this initiative, both Academy fellows and young scholars from UCSB are given the opportunity to work on program notes and other written materials for the Summer Festival. *** When Ludwig van Beethoven's Seventh Symphony was first performed in December 1813, it was referred to by one critic as a "companion piece" to
Wellington's Victory
, the other of Beethoven's works that premiered on the program. The symphony was performed on a program presented at the University of Vienna that combined several musical genres and features—notably military marches, experimental automatic instruments, and shorter works—to honor and support those wounded at the Battle of Hanau (near Frankfurt) in a sequel to the Battle of Prague that pushed Napoleon back into France. Beethoven had two pieces on the program.
Wellington's Victory, or the Battle of Vitoria
premiered alongside Symphony No. 7, and proved intensely popular among that audience and other audiences of the day.
Wellington's Victory
is made up of a mixture of patriotic tunes meant to evoke the music of the Battle of Vitoria's participant countries, and commemorated British, Spanish, and Portuguese troops' victory over Napoleon's army in June 1813. Both practical and philosophical underpinnings of concert culture were changing during the early nineteenth century, which, in turn, drastically changed how instrumental ensembles operated and how concert programs were designed. In previous times, instrumental ensembles that could perform symphonies, concertos, and other orchestral works were most often either assembled and paid as a part of lavish court budgets—for example, composer Franz Josef Haydn's post at the Esterhazy palace in modern-day Austria near the Hungarian border came with a budget that could subsidize a large orchestra for the time—or instrumentalists were hired as "gig musicians" to play in small public concerts or salons. The more stable job for musicians was found in the 18th century opera house, where instrumentalists and singers were hired for entire seasons. It wasn't until the very end of the 18th century that codified orchestras and symphony halls were established in Europe—notably in Vienna, although other metropolitan areas followed shortly after—to perform for public audiences, rather than private parties in court palaces or semi-public events in rented halls.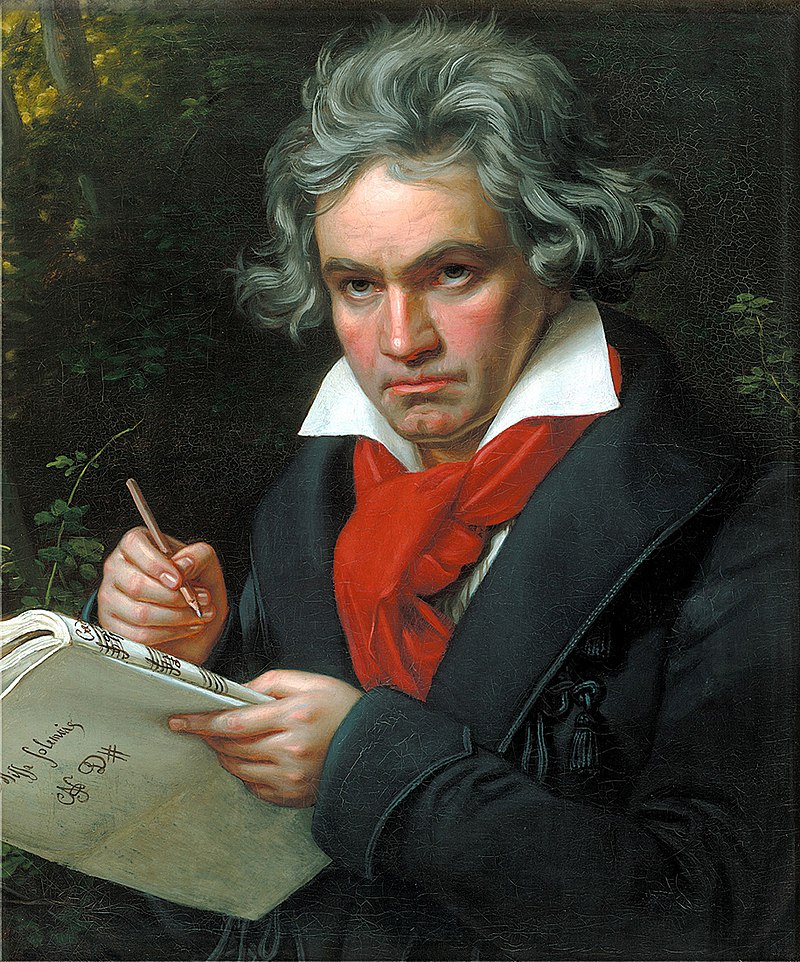 The performance that featured Wellington's Victory and Symphony No. 7 was an event that would have been a familiar construction to audiences of the time—a semi-public performance to benefit a charitable cause, featuring multiple types of music. However, by the end of the 19th century, concert formatting and audiences—and the musical values and investments of the concert-going public—had dramatically changed, due, in part, to the influence of Beethoven's symphonic output. Venerated by music critics as the future of orchestral music in the later part of Beethoven's life and after his death, and emulated by numerous composers such as Berlioz, Mendelssohn, Brahms and Wagner, Beethoven's symphonies became emblematic of what composers and concertgoers "should" value in orchestral performance. Beethoven's compositional emphasis on extensive thematic transformation—trying out tunes and short phrases in different permutations throughout various keys and moods—eventually became a benchmark for symphonic excellence. Indeed, it was Beethoven who first expanded the symphonic form from a relatively brief concert piece—Mozart's symphonies clock in at around 20-25 minutes running time—to an expansive 40-50 minutes, due to the spinning out of his numerous experiments with structure and thematic transformation. Longer symphonies became standard after Beethoven's lifetime for most composers in Europe and beyond. Thematic transformation abounds in Beethoven's symphonies, and Symphony No. 7 is no different. However, there is a dramatic shift between the motivic transformation in the first movement and the second. In the latter part of the first movement, the quick vivace, the short melodic material is relentlessly redefined in every combination possible, shifting unexpectedly in different harmonic keys and directions, leading to a bombastic finale. However, in the second movement—marked "Allegretto," considered slightly too fast to be a "slow" movement—the theme is somberly repeated over and over again, the enigmatic shifts in the tune between major and minor building tension in a plodding accrual.
Wellington's Victory is largely discounted now, considered a gimmicky and ham-fisted lesser work residing in the shadows of Beethoven's symphonies—but, at the time, there were a great many factors that contributed to the enthusiasm for the piece. First, the obvious political/cultural emphasis on patriotism during wartime led to a fashionable investment in the events of the Napoleonic War, and to an enthusiasm for military-inspired musical topics. Second, during this period, it was not unusual for concerts to include shorter pieces alongside longer, more substantial ones—operatic overtures placed next to art song followed by a symphony and or/concerto, coexisting with more vernacular fare. And, third, ideas about what audiences should value in concert music were rapidly changing during this period. The monolithic stronghold that Beethoven's symphonies later developed in the symphonic music world had not yet cemented. There was less emphasis on "timelessness" in musical composition—that insistence developed in the later part of the 19th century and still persists today. We expect concert music that is performed in symphonic halls to be easily reinterpreted by each new generation; and we value this timelessness over contextually-bound works. This contributes to the trend of putting certain composers on a pedestal, a veneration that is reinscribed in subsequent concert series seasons as the same orchestral pieces are programmed again and again. It is not true, however, that there was no enthusiasm for Symphony No. 7, at that premiere performance and afterward. The piece's second movement, a somber march chorale that belied expectations of a slow section after the relentless opening movement, became its own "hit," and was often encored in the middle of the piece by inspired audiences. Indeed, the movement was subsequently programmed as a stand-alone piece at orchestral concerts and was sometimes interpolated into others of Beethoven's symphonies—notably the Second and Eighth—due to its popularity. This is yet another example of how concert audiences and ensembles differed in their expectations of our own time; it was not unusual at the time to present partial works, or insert movements from other works within codified pieces, in a "pick-n-mix" approach to concertizing that is seldom espoused today. Symphonic concert culture has significantly changed since Beethoven's life and death, and much of our experiences in Western concert halls are indeed predicated on how Beethoven was venerated by composers and audiences alike throughout the 19th century. Though it is fascinating to think, when we hear his Symphony No. 7—so full of the clever permutating thematic transformation audiences have come to expect of his works—that, at the time, it may have been considered "a companion piece" to the more immediately culturally-relevant Wellington's Victory. This indicates just as much about what concert culture has conditioned audiences to expect and value over the last two hundred years as it does about the contextual tastes of the original audiences in 1813. – Eugenia Siegel Conte PhD Candidate, Ethnomusicology, UC Santa Barbara
---