discerning –
a musically-informed audience
appreciative –
an audience that recognizes the artistic worth and merit of varying works
adventurous –
an audience that is willing to be challenged and to try new things These carefully chosen words of the Music Academy's mission statement are at the core of how we approach our relationship with our audience. It is in that spirit of discernment, appreciation, and adventurousness that we offer these playlists for you to explore on your own. Be sure to catch up on our previous playlists on the 
Resonance Blog. 
This week's playlist is a guest post from UCSB musicology PhD student Kevin McBrien.
LISTEN TO THE PLAYLIST
Happy listening! – Henry Michaels, editor
---
Examples abound throughout music history of composers paying homage to their musical predecessors. Think of Brahms's imaginative use of a Bach chaconne in the finale of his Fourth Symphony, or Chopin's dazzling arrangement of the duet "Là ci darem la mano" from Mozart's
Marriage of Figaro
. Even in the 20th century, as Western music fractured into a dizzying array of styles and schools of thought, many composers couldn't resist glancing towards the past. This playlist highlights five different works—four from the 20th century and one from the 21st century—by composers who all broke musical ground in their own rights but still conveyed their love for the music of an earlier age.
Ragtime (Well-Tempered) – Paul Hindemith
While the phrase "anything goes" might bring to mind the popular musical by Cole Porter, it could apply just as well to the wild, no-holds-barred days of the Weimar Republic. During this period in Germany—which lasted from 1918 to 1933—playwrights, artists, and filmmakers sought to create brazen artworks that reflected and critiqued 20th-century life. Composers also got caught up in the spirit of the times, artfully mixing together modern classical styles with the latest trends in popular music. Certain works, such as those by composer and violist Paul Hindemith (1895-1963), also made callbacks to older music. (Some of these "nods" were more irreverent than others, though. In 1925, Hindemith parodied Wagner in a piece for string quartet, cheekily-titled, "Overture to the Flying Dutchman as Sight-read by a Bad Spa Orchestra at 7 in the Morning by the Well.") Despite the occasional brash gesture, Hindemith held a deep respect for J.S. Bach (1685-1750). However, Hindemith disliked the "deification" of the German master and argued for humanizing the man and his music. One such result was his 1921 Ragtime for orchestra, which takes a theme from Bach's Well-Tempered Clavier (the C-sharp minor fugue from Book I) and transforms it into a raucous dance hall number. Though the "ragtime" characteristics of the piece are more a reflection of Hindemith's impressions of ragtime music than an accurate portrayal of the genre, his point had been made—this is not your mother's Bach! He even had a reply to naysayers in 1921: "…if Bach had been alive today he might very well have invented the shimmy or at least incorporated it in respectable music. And perhaps, in doing so, he might have used a theme from the Well-Tempered Clavier by a composer who had Bach's standing in his eyes." (The Spotify playlist opens with a recording of Bach's original fugue from The Well-Tempered Clavier, followed by Hindemith's reimagining.)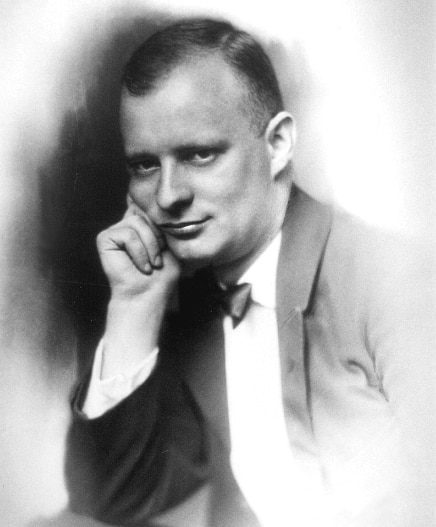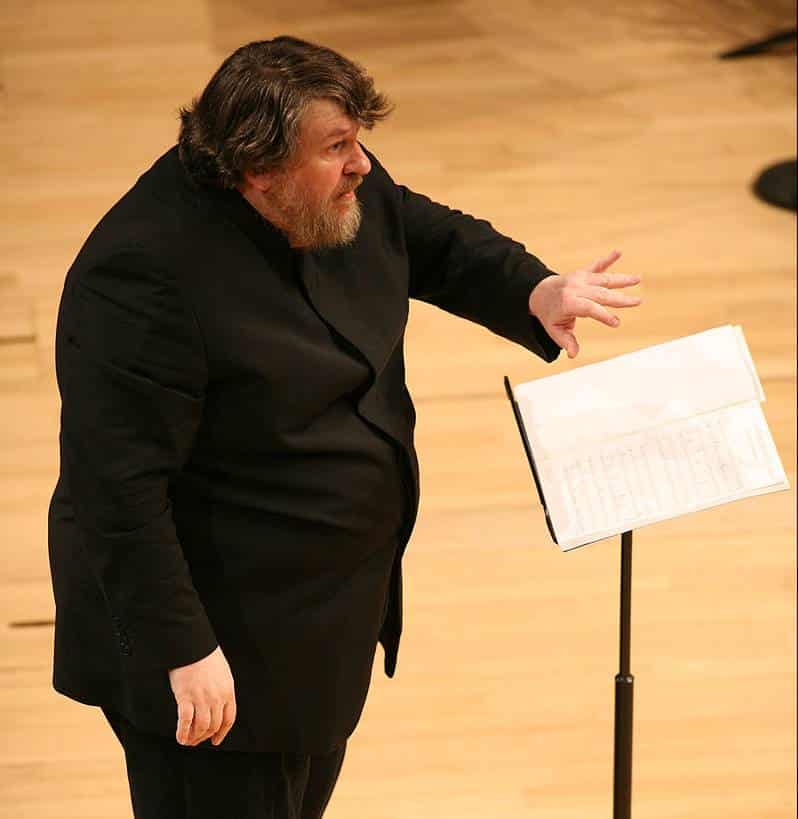 Music for a Puppet Court – Oliver Knussen
In 1972 the brilliantly-imaginative British composer Oliver Knussen (1952-2018) arranged two pieces of very old music—specifically, two 16th century puzzle canons that date back to the reign of Henry VIII. (A puzzle canon is basically a musical "brainteaser" in which the composer provides one melodic line, and it is up to the performer to decipher the other parts.) Eleven years later, Knussen expanded his arrangements into a larger piece. Scored for two spatially-separated chamber orchestras, Music for a Puppet Court is set across four short movements. The outer two movements feature Knussen's arrangements of the puzzle canons while the inner two present his own variations on the 16th-century material. (The second movement is particularly delightful, evoking a mysterious toyshop. Be sure to listen for the alarm clock in the percussion section!) As for the title, Knussen said that it "refers less to the historical origin of the puzzle-canons than to the intended character of these instrumental settings, miniature in size, but fanciful—perhaps extravagant—in effect." However one interprets it, this piece is a wonder from start to finish, welding the past and present into a delicious, "bite-sized" morsel.
Rendering – Luciano Berio
Scholars often have a field day trying to "complete" works that composers left unfinished at their death. In the 1960s British musicologist Deryck Cooke caused a stir in the music community with his four-movement realization of Mahler's incomplete Tenth Symphony. Years later, in 1988, scholar Barry Cooper culled together sketches to create a hypothetical first movement of Beethoven's Tenth Symphony. (Yes, Beethoven was planning to write a tenth symphony!) While these have been received with varying degrees of acceptance or rejection, they nonetheless provide answers to some of the great "what ifs?" of music history. Franz Schubert (1797-1828) also left behind sketches of a tenth symphony before his tragically-young death at age thirty-one. Scholar Brian Newbould produced a completion of the symphony in 1995 but several years earlier, the Italian modernist composer Luciano Berio (1925-2003) created his own interpretation, called Rendering. Berio's aim was not to complete or accurately reconstruct the Schubert fragments. Rather, he viewed it as a "restoration… made along the lines of the modern restoration of frescoes that aims at reviving the old colors without, however, trying to disguise the damage that time has caused, often leaving inevitable empty patches in the composition…" In Rendering, Berio leaves Schubert's fragments mostly intact, entering the scene with his own "connective tissue" only when absolutely necessary. (These particular moments are often signaled by the celesta, an instrument that didn't exist in Schubert's day). This creates an aural house of mirrors that fades between two worlds—the early-romantic language of Schubert on one end and the modernist sounds of Berio's 20th century on the other. (It's a similar effect to if Schubert was playing on your car radio and the reception briefly becomes fuzzy as you drive through a tunnel.) Though Rendering may not receive an official "stamp of approval" from Schubert scholars, Berio's work is still a remarkable accomplishment, reconstructing the past with a modern, but respectful, lens.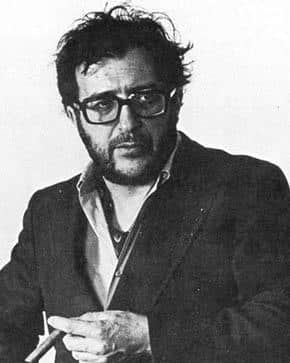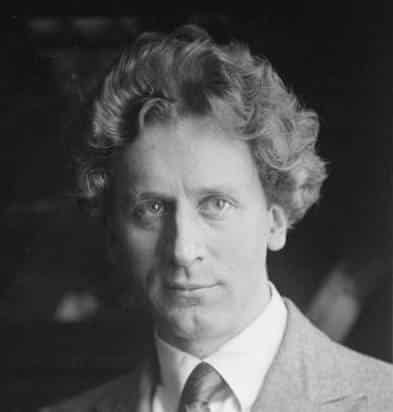 La vallée des cloches (The Valley of Bells) – Maurice Ravel (arranged by Percy Grainger)
Percy Grainger (1882-1961), who could easily be a contender for a "quirkiest composer" award, was fascinated with percussion instruments. He was especially fond of "tuneful percussion" instruments, as he called them—xylophones, marimbas, vibraphones, and chimes—making ample use of them throughout his compositions. This was an uncommon gesture in the early part of the 20th century, as these instruments were often relegated to theaters and dance halls, only appearing in classical orchestras as an occasional novelty. (Grainger railed against this oversight in a 1929 manifesto, stating, "Salvation Army Booth objected to the devil having all the good tunes. I object to jazz and vaudeville having all the best instruments!") In 1944, while teaching at the National Music Camp in Interlochen, Michigan, Grainger produced a string orchestra and percussion arrangement of La vallée des cloches, a 1914 piano work by Maurice Ravel (1875-1937). Though well-received upon its first performance, it was not published until well after Grainger's death. It's a shame really, as this arrangement is stunningly gorgeous, calling to mind the Javanese gamelan Ravel encountered at Paris's 1889 Exposition Universelle. (Do yourself a favor: set aside five minutes to sit down and just listen to this work, maybe even with a beverage at hand. Trust me, you won't regret it.)
To the Hands – Caroline Shaw
Caroline Shaw (b. 1982) expresses an insatiable curiosity for both the old and new in her compositions, often mixing the two in fresh and surprising ways. A prime opportunity for this arose several years back. In 2015, Shaw and six other composers were commissioned by the Philadelphia-based choir The Crossing to create contemporary responses to Membra Jesu Nostri (The Limbs of Our Jesus), a 1680 cantata cycle by Dietrich Buxtehude (c. 1637/39-1707). Shaw was asked to respond to the third Cantata, "Ad manus," which reflects on the hands of the crucified Jesus. (The other six cantatas center on Christ's feet, knees, sides, chest, heart, and face.) Shaw's six-movement composition (To the Hands) gracefully embraces both baroque and modern sounds, even directly quoting Buxtehude's Cantata at several points. However, she expands the original's crucifixion focus to encompass a much broader theme—the suffering of people worldwide, particularly refugees. This becomes apparent in the third movement, which spotlights a poignant "riff" on Emma Lazarus's 1883 poem "The New Colossus" (famously inscribed at the base of the Statue of Liberty). The fifth movement takes the theme of displacement a step further. Over an impassive string accompaniment, the choir chants a steady stream of hard data, a sobering tribute to the staggering number of internally-displaced persons worldwide (as reported in 2015 by the Internal Displacement Monitoring Center). Shaw's work ultimately ends on a hopeful note, with a final callback to Buxtehude's sound world and an extended hand to the "huddled masses yearning to breathe free."