discerning –
a musically-informed audience
appreciative –
an audience that recognizes the artistic worth and merit of varying works
adventurous –
an audience that is willing to be challenged and to try new things These carefully chosen words of the Music Academy's mission statement are at the core of how we approach our relationship with our audience. It is in that spirit of discernment, appreciation, and adventurousness that we offer these playlists for you to explore on your own. Be sure to catch up on our previous playlists (
#1
,
#2
,
#3
,
#4
,
#5
,
#6
). If you've been keeping up with these, you may have noticed a change in the way this post is titled. As these weekly playlists continue, the numbering system is beginning to get a bit cumbersome. So moving forward, each playlist post on the blog will have its own distinct title.
LISTEN TO THE PLAYLIST
Happy listening!
Iholba' – Jerod Impichchaachaaha' Tate
Chickasaw composer Jerod Impichchaachaaha' Tate (b. 1968) is an artist whose music is centered around the notion of intersections. He grew up listening to his father, a classically trained vocalist and pianist, practicing and performing the cornerstones of European classical music. And Tate, himself a classical pianist, was musically reared on the works of Beethoven, Bach, and Brahms. But Tate also spent his formative years surrounded by the musical traditions of his Chickasaw father. When Tate became interested in composition at college, he immediately felt a desire to learn more about the music of American indigenous peoples and to make use of it in his own work. On his website, Tate describes himself as someone "dedicated to the development of American Indian classical composition." In an interview with New Music USA, though, he admits that this sentiment is somewhat vague: "American Indian classical composition is a term that I probably couldn't define verbally. So when I say that I'm dedicated to American Indian classical composition, I'm more or less trying to get people asking what that is. It gets the dialogue going." Tate's compositions lie, like his musical background, at the intersection of diverse traditions. Tate is a traditionalist and self-described musical conservative (i.e. not a musical avant-gardist) who relies on the long-established forms of European classical music. But he infuses those forms with elements from indigenous traditions – instruments, languages, and melodies. In many ways, he's something of a traditionalist in this way, too, as classical composers infusing their works with elements that draw from their ethnic or national heritage is nothing new. In fact, Tate's "biggest inspiration" is Hungarian composer Béla Bartók: "I love that man for what he did. He was the first ethnomusicologist in the world I know of that was aware of his own folk music, yet he was completely classically and conservatory trained on the piano." Iholba' (The Vision) was commissioned by the John F. Kennedy Center for the Performing Arts and the National Symphony Orchestra in honor of the 1996 American Residency Program in Wyoming. Written for solo flute, orchestra, and chorus, the work was inspired by Tate's Chickasaw culture (parts of the work are based on the traditional Chickasaw gar fish dance) and the text, written by Tate himself, is entirely in the Chickasaw language.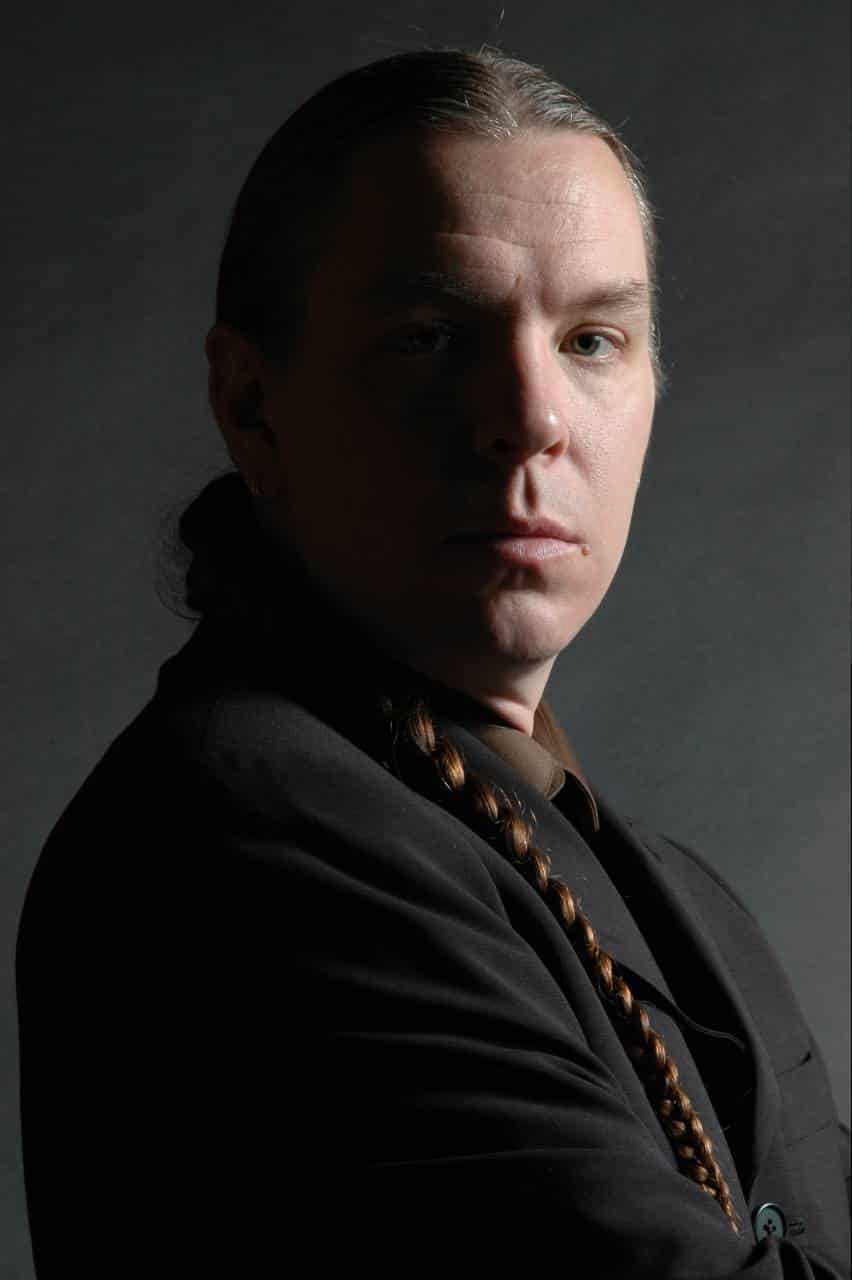 Chamber Symphony – John Adams
American composer John Adams's (b. 1947) Chamber Symphony was inspired by two wildly varying sources: Arnold Schoenberg's Chamber Symphony No. 1 in E major, Op. 9 and the music of Looney Tunes cartoons. Adams stumbled upon this odd juxtaposition quite by accident. He wrote in a program note for the 1992 work: "I was sitting in my studio, studying the score to Schoenberg's Chamber Symphony, and as I was doing so I became aware that my seven year old son Sam was in the adjacent room watching cartoons (good cartoons, old ones from the '50's). The hyperactive, insistently aggressive and acrobatic scores for the cartoons mixed in my head with the Schoenberg music, itself hyperactive, acrobatic and not a little aggressive, and I realized suddenly how much these two traditions had in common." The resulting work is fun, interesting, frenetic, and, to again quote Adams, "shockingly difficult to play." The piece is divided into three movements: Mongrel Airs (so named as a reference to a music critic who questioned the "breeding" of Adams's music), Aria with Walking Bass, and Roadrunner. The 22-minute piece is scored for 15 instruments.
Six Piano Études – Unsuk Chin
Unsuk Chin (b. 1961) is a Korean composer who currently lives in Germany. Chin studied composition on her own as a teen, even going so far as to borrow scores and copy them out in their entirety by hand. In 1985 she was awarded a grant by the German government, and she has remained in Germany ever since. As a composer, Chin has won numerous awards, including the 1985 Gaudeamus Award, the 2004 Grawemeyer Award for Music Composition, the 2005 Arnold Schoenberg Prize, the 2010 Prince Pierre Foundation Music Award, the 2012 Ho-Am Prize, the 2017 Wihuri Sibelius Prize, and the 2018 Marie-Josée Kravis Prize for New Music at the New York Philharmonic. As a genre, études were originally conceived of as short pedagogical pieces that focused on a single technique (étude is French for "study"). During the 19th century, composers like Chopin began composing etudes as concert works, a tradition which continued throughout the 20th century (including with the famed études of György Ligeti, one of Chin's teachers). For many composers, Chin included, these short works are as much studies of compositional craft as instrumental technique. Chin's Six Piano Études were written between 1995 and 2003, and despite their numbering, they are not listed in chronological order (Chin designated the fourth étude – written in 1999 – as Étude No. 1 because it revolves around the pitch C). These six short works are at times devilishly difficult – so much so, in fact, that Chin later revised portions of Nos. 2, 3, and 4. Even with revisions, however, these études require virtuoso playing from the pianist and represent a wide range of compositional styles and techniques.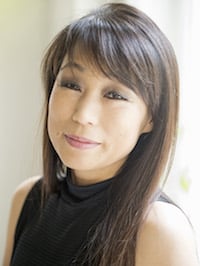 Symphonie fantastique (excerpts) – Hector Berlioz
As I've been putting together my list of spooky, Halloween-appropriate pieces for the October playlists, I've done my level best to avoid the most obvious selections and instead focus on some little-known creepy gems (Aaron Copland's Grohg, for example). But one can only avoid the elephant – or should I say elephants – in the room for so long. There are any number of fairly obvious Halloween-appropriate musical works, from the Danse macabre of Camille Saint-Saëns to J.S. Bach's Toccata and Fugue in D minor, BWV 565 (which in its original context has naught to do with spookiness, but culturally has to come to function as a recognized musical symbol of all things scary). And of course, there's always Berlioz's Symphonie fantastique.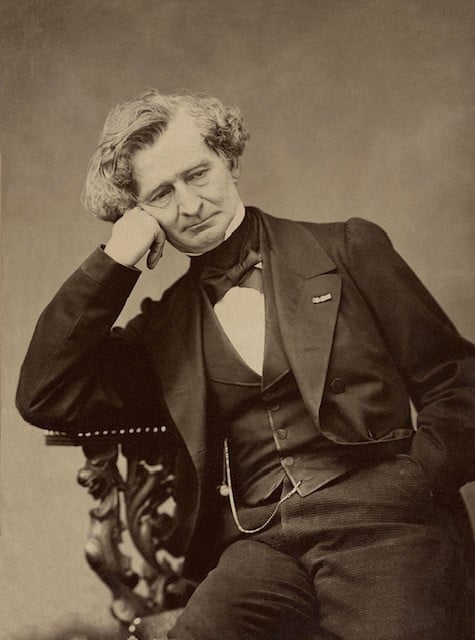 This 1830 work is a program symphony, an instrumental work that tells a very specific story, one which is laid out in a program note written by Berlioz to accompany the work's performance. The overall gist of the story is as follows: An idealistic young artist (modeled after Berlioz himself) falls in love with a beautiful young woman. He goes about his life, attending an elegant ball and spending an afternoon in the countryside, but is constantly besieged by thoughts of his beloved. After convincing himself that the young woman will never love him back, the artist poisons himself with opium. Rather than dying, however, he falls into a drug-induced stupor, during which he dreams that he murders his beloved (!), is convicted, and executed via guillotine. After his death, he imagines himself at a witches' sabbath, where he sees a grotesque form of the young woman surrounded by monsters and ghouls. (As a side note, Berlioz's inspiration for this this work was Harriet Smithson, a real-life woman whom he admired from afar. She heard the piece a couple of years after its premiere and then actually decided to marry this man. The 19th century was weird…) The excerpts included on the playlist are the final two movements: "Marche au supplice" ("March to the Scaffold") and "Songe d'une nuit du sabbat" ("Dream of a Witches' Sabbath"). Throughout the entire work, Berlioz uses a specific melody – which he referred to as the idée fixe, or obsession – to represent his beloved. In "March to the Scaffold," the idée fixe is played by the clarinet at the end of the movement, just before the artist loses his head. In a clever and morbid bit of musical representation, you'll hear the sound of the guillotine followed by the, ahem, bouncing of the artists' unlucky noggin. In the final movement, the beloved's melody, now twisted to match her grotesque new form, intermingles with the Dies irae – a Latin chant from the Requiem mass – and all manner of other sounds. Berlioz's program note for this raucous movement is especially descriptive:
He sees himself at a witches' sabbath, in the midst of a hideous gathering of shades, sorcerers and monsters of every kind who have come together for his funeral. Strange sounds, groans, outbursts of laughter; distant shouts which seem to be answered by more shouts. The beloved melody appears once more, but has now lost its noble and shy character; it is now no more than a vulgar dance tune, trivial and grotesque: it is she who is coming to the sabbath … Roar of delight at her arrival … She joins the diabolical orgy … The funeral knell tolls, burlesque parody of the
Dies irae
, the dance of the witches. The dance of the witches combined with the
Dies irae
. Enjoy this penultimate spooky work. Next week's playlist – the last in October – will feature what is, in my humble opinion,
the
most appropriate work for October 31. – Henry Michaels
Resonance
 editor, Audience Services and Community Access Manager, Music Academy of the West
---
Sources:
http://www.jerodtate.com/biography.html
https://nmbx.newmusicusa.org/native-composer-jerod-impichchaachaaha-tate/
www.earbox.com/chamber-symphony/
https://nyphil.org/about-us/artists/unsuk-chin
Soo Kyung Kim, "A Study of Unsuk Chin's Piano Études." Arnold Whittall, "Chin, Unsuk," in
Grove Music Online
.