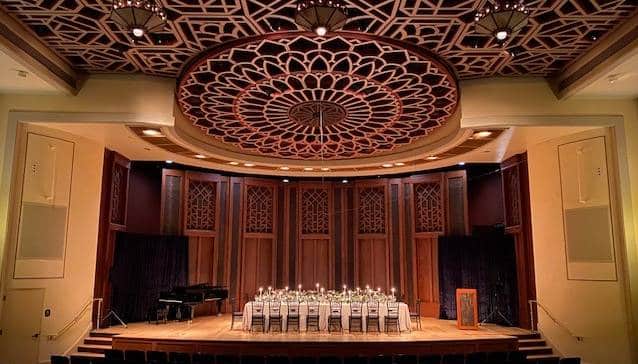 The Women's Auxiliary of the Music Academy of the West presents an all-new Online Fundraising Auction held Nov 30 – Dec 18 
Proceeds to support the Music Academy's full-scholarship program and vital community year-round initiatives including the Sing! children's choir

Curated, virtual event to feature unique and once-in-a-lifetime experiential auction items
Santa Barbara, CA — The Women's Auxiliary of the Music Academy of the West is pleased to introduce their first stand-alone Online Auction in support of the Academy's full-scholarship program and year-round community initiatives. Taking place for 19 days of bidding online Thursday, November 30 through Friday, December 18, this all-new virtual fundraising event offers extraordinary experiential items; including curated evenings on the Academy's exquisite Miraflores grounds and performances by Music Academy alumni.
The Womenu2019s Auxiliary continues to support its mission to fundraise and serve as ambassadors for our community with this unique auction. Their remarkable spirit to take on this project demonstrates their dedication to the Music Academyu2019s training programs and our audiences.
Music Academy President and CEO Scott Reed
The Music Academy's Online Auction is supported by the Women's Auxiliary under the Co-Leadership of Heidi August and Diane Pannkuk.
The Womenu2019s Auxiliary has embraced this fun way to provide critical funding for the Music Academy. Many of our members got to know the 2020 Academy fellows and love seeing the Sing! choral program growing. We want to support their continued success.
Meg DiNapoli, Womenu2019s Auxiliary Chair
ABOUT THE AUCTION ITEMS
Here are a few examples of the experiential items that will be available for bidding: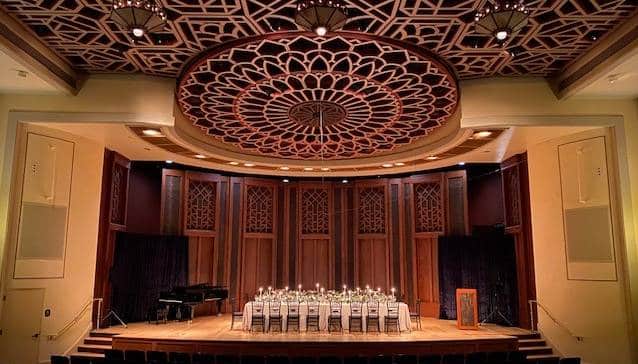 Hahn Hall Stage Dinner & Best of Opera Arias Concert for 10, hosted by Music Academy President & CEO Scott Reed
The evening begins with cocktails on the Academy grounds at Anne's Garden, followed by a curated dinner and wine pairing on the stage of Hahn Hall, hosted by Scott Reed. The festivities will be capped off with an intimate recital of famed opera arias performed by Music Academy alumni, who will join guests for a post-concert dessert and conversation. Artist and repertoire will be selected in partnership with the Music Academy's artistic team.
---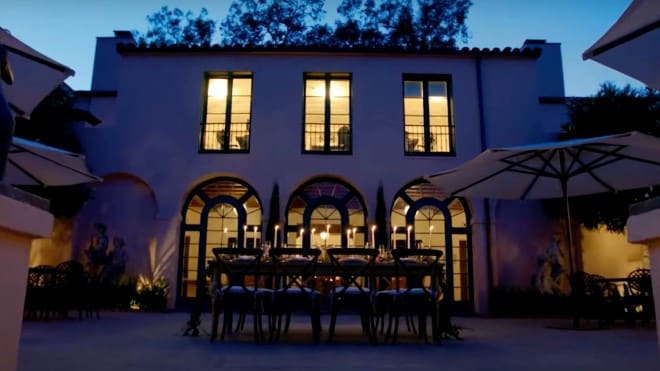 Cocktails & Conducting at the Academy for 12
Learn to conduct while sipping cocktails made by your very own mixologist on the Music Academy's Kuehn Court. Each guest will receive a baton and conduct musicians live! Become the Maestro you always dreamed of while enjoying hors d'oeuvres and artisanal craft cocktails with your guests.
---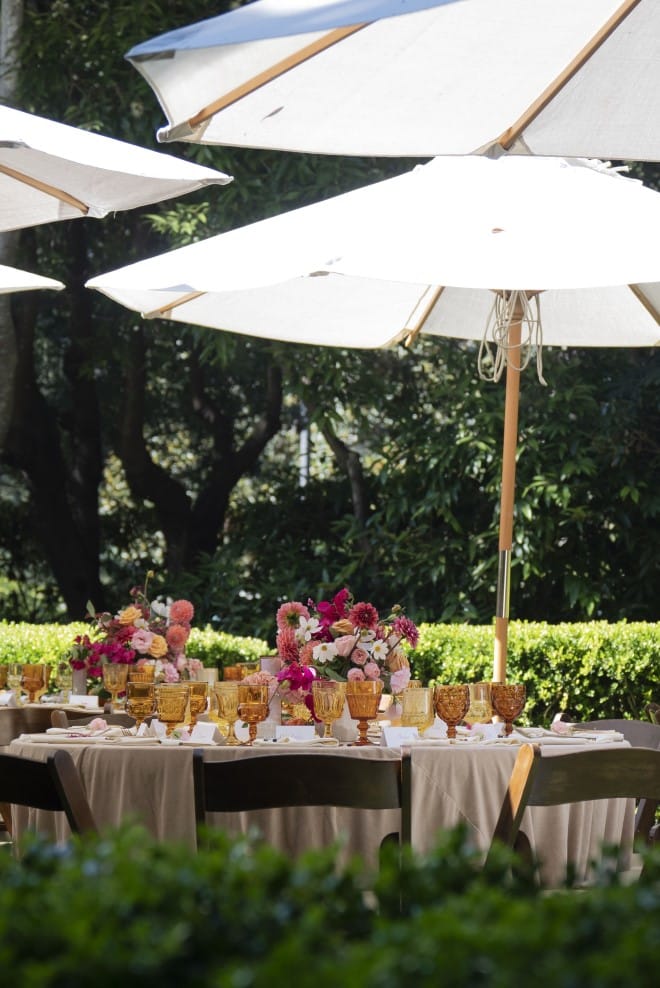 "Create Your Own" Wine Tasting & Musical Pairing for 12
You choose the location, wines, and musical theme! Guests attend an evening on the Academy campus in the garden of their choice featuring a delectable wine tasting led by our Music Academy sommelier, paired with locally sourced cheeses. During the tasting, guests will experience a private performance from a local musician especially curated in partnership with the Music Academy.
---
MUSIC ACADEMY ONLINE AUCTION
Presented by the Women's Auxiliary of the Music Academy of the West Nov 30 – Dec 18, 2020
musicacademy.org/auction
The Online Auction proceeds will support full scholarships for Music Academy fellows, benefit the Music Academy's Community Access program, which provides subsidized $10 tickets and 7-17s Free tickets to all Music Academy in-person events, and support the Academy's year-round Sing! Children's Chorus and Concert Choir, now in its third season. For more information on auction items as they are released, and to get registered to bid, please visit
musicacademy.org/auction
or contact
maw2020.auction@gmail.com
.
---
About the Women's Auxiliary of the Music Academy of the West
The Music Academy Online Auction is organized by the Women's Auxiliary of the Music Academy of the West, one of the largest and most successful supporting volunteer organizations in Santa Barbara. The Auxiliary's fundraising efforts generate net proceeds exceeding $100,000 annually to help support programs at the Academy, including scholarships that enable 140 outstanding fellows from around the world to study in Santa Barbara each summer.
About Music Academy of the West
Founded in 1947, Music Academy of the West offers year-round programming for the local community and talented musicians from around the world. Each year, 140 fellows ages 18-34 are selected by merit-based audition from more than 2,000 applicants worldwide to participate in an eight-week Summer School and Festival to prepare them for 21st-century careers. At the Summer Festival, they receive opportunities for advanced study and frequent orchestral, chamber, recital and masterclass performances under the guidance of more than 70 internationally renowned faculty and guest artists. Each fellow receives a full scholarship for tuition, room and board. In 2018, the Music Academy began a partnership with the London Symphony Orchestra (LSO) that brings LSO musicians to Santa Barbara, to teach and perform, and sends twelve Keston MAX Fellows to London for ten days of training and performance with the orchestra. Career-launching opportunities for fellows and alumni are offered through the Academy's Innovation Institute. Summer Innovation Seminars bring together industry leaders and cutting-edge artists to engage fellows and audiences in discussion about the present and future state of classical music, while the annual Fast Pitch Awards give fellows a platform to present their entrepreneurial ideas. The Academy's Alumni Enterprise Awards have provided more than $220,000 in grants for forward-thinking projects in artistic expression, audience development, education, community engagement, social justice and technology; recipients of the awards are also invited to attend a five-day Innovation Residential. Academy alumni create careers in music and beyond and are members of major symphony orchestras, chamber orchestras, ensembles, opera companies, and academic faculties throughout the world. Music Academy of the West also provides music education locally through
Sing!,
a free, after-school choral initiative for seven-to-twelve-year-olds from 28 schools in Santa Barbara County. The Academy presents more than 150 public events annually in four campus venues and in sites across Santa Barbara and online. For more information, visit 
musicacademy.org.
Released: October 29, 2020 Kate Oberjat Director of Marketing and Communications Music Academy of the West
koberjat@musicacademy.org