discerning –
a musically-informed audience
appreciative –
an audience that recognizes the artistic worth and merit of varying works
adventurous –
an audience that is willing to be challenged and to try new things These carefully chosen words of the Music Academy's mission statement are at the core of how we approach our relationship with our audience. It is in that spirit of discernment, appreciation, and adventurousness that we offer these playlists for you to explore on your own. This is Playlist #5. Be sure to catch up on
#1
,
#2
,
#3
, and
#4
!
LISTEN TO THE PLAYLIST
Happy listening!
Spem in alium – Thomas Tallis
English composer Thomas Tallis (c. 1505-1585) was one of the most highly regarded composers of the English Renaissance and remains one of England's most revered composers. As was the norm during his time, Tallis worked at various points in his career for both the church and the state (not that the distinction between the two mattered much). Although records are not always forthcoming, it is clear from what survives that Tallis served as an organist, choir master, and probably composer during all or part of the reigns of Henry VIII, Edward VI, Mary I, and Elizabeth I. Modern scholars often single out Tallis for his willingness to innovate, adapt modern compositional techniques, revisit his older works, and tackle thorny compositional problems. There is no more thornier compositional issue in Tallis's output than the work which remains one of his most memorable and storied: Spem in alium, a motet famously written for 40 (!) independent voices. The circumstances surrounding the composition are complicated and murky. It is supposed that Tallis was inspired by the 1567 performance of a 40-voice mass written by visiting Italian composer Alessandro Striggio. As England at the time was strictly Protestant, the mass was most likely heard at Nonsuch Palace (so named because there was none such like it in the world), which was then the home of Catholic nobleman Henry FitzAlan, 12th Earl of Arundel. A contemporaneous account recalls that a duke – which scholars believe to have been Henry FitzAlan's son-in-law Thomas Howard, 4th Duke of Norfolk – "asked whether none of our Englishmen could sett as good a songe" as that of Striggio. Tallis, so the story goes, took him up on this challenge. This story and other supporting documents have allowed scholars to date Spem in alium to sometime between 1567 (when Striggio visited England) and 1572 (when Thomas Howard, 4th Duke of Norfolk was executed for his role in a plot to murder Queen Elizabeth I and marry her sister Mary, Queen of Scots).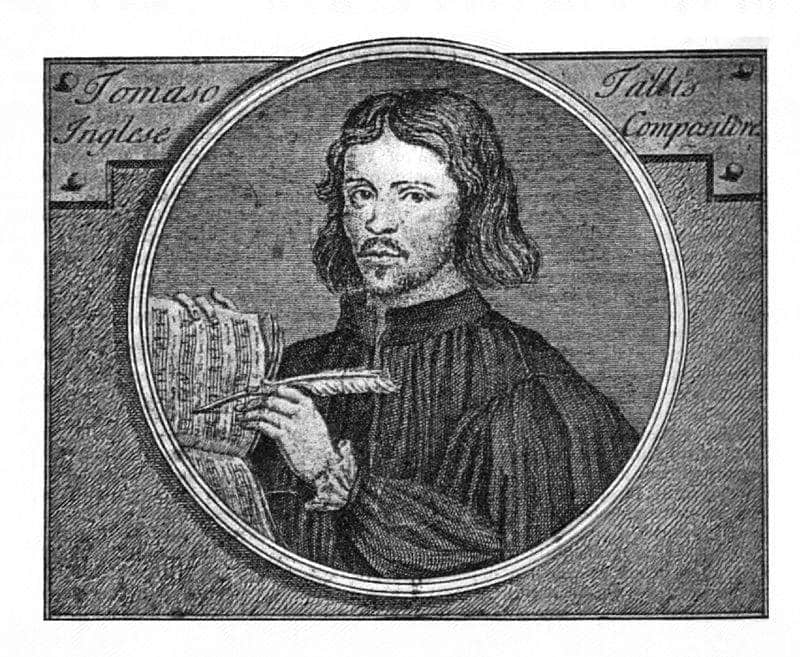 The 40 voices are divided into eight choirs, each containing five independent parts. But despite its massive size, Spem in alium is an exercise in musical restraint. The work opens with a single voice in the first choir, which is then joined one by one by the other voices in the first choir. This pattern repeats as the music moves from choir one, to choir two, to choir three, and so on. That process then repeats in the opposite direction, moving from choir eight back to choir one. The full 40 voices only sing together on three occasions: for a brief moment in the "middle" of the work (after the choir one to eight section, but before the choir eight to one section), once toward the end of the work (after the conclusion of the choir eight to choir one section), and at the very end. Between the latter two moments, the eight choirs trade musical phrases across the ensemble, a spatial technique that would have been highly effective in resonant spaces. Some scholars have argued that Tallis intended the work to be performed "in the round," with its audience placed in the center of the 40 voices, which would have only amplified this effect.
Spem in alium – Thomas Tallis, arr. Kronos Quartet
This again? Yes, this again. Well, sort of. Kronos Quartet's 1990 album Black Angels features one of classical music programming's most surprising and effective juxtapositions: the title work (George Crumb's 1970 piece for electric string quartet) and Kronos's own arrangement of Tallis's Renaissance motet. Crumb's Black Angels, written in part as a reflection on the Vietnam War, is a central work of the American avant-garde. The Tallis is shockingly different, by comparison – serene and hauntingly beautiful. A reviewer for The New York Times wrote that the juxtaposition of those two pieces on the album created "the perception that the normal boundaries of time have been dissolved." The effect of Tallis's massive work is recreated by the four musicians of Kronos through the use of over-dubbing, a recording process wherein a single musician records several (or in this case many) individual parts. Their use of overdubbing seems especially relevant in our current situation; deprived of live performance and collaboration, many musicians have recently taken to overdubbing as a way of creating performances with themselves.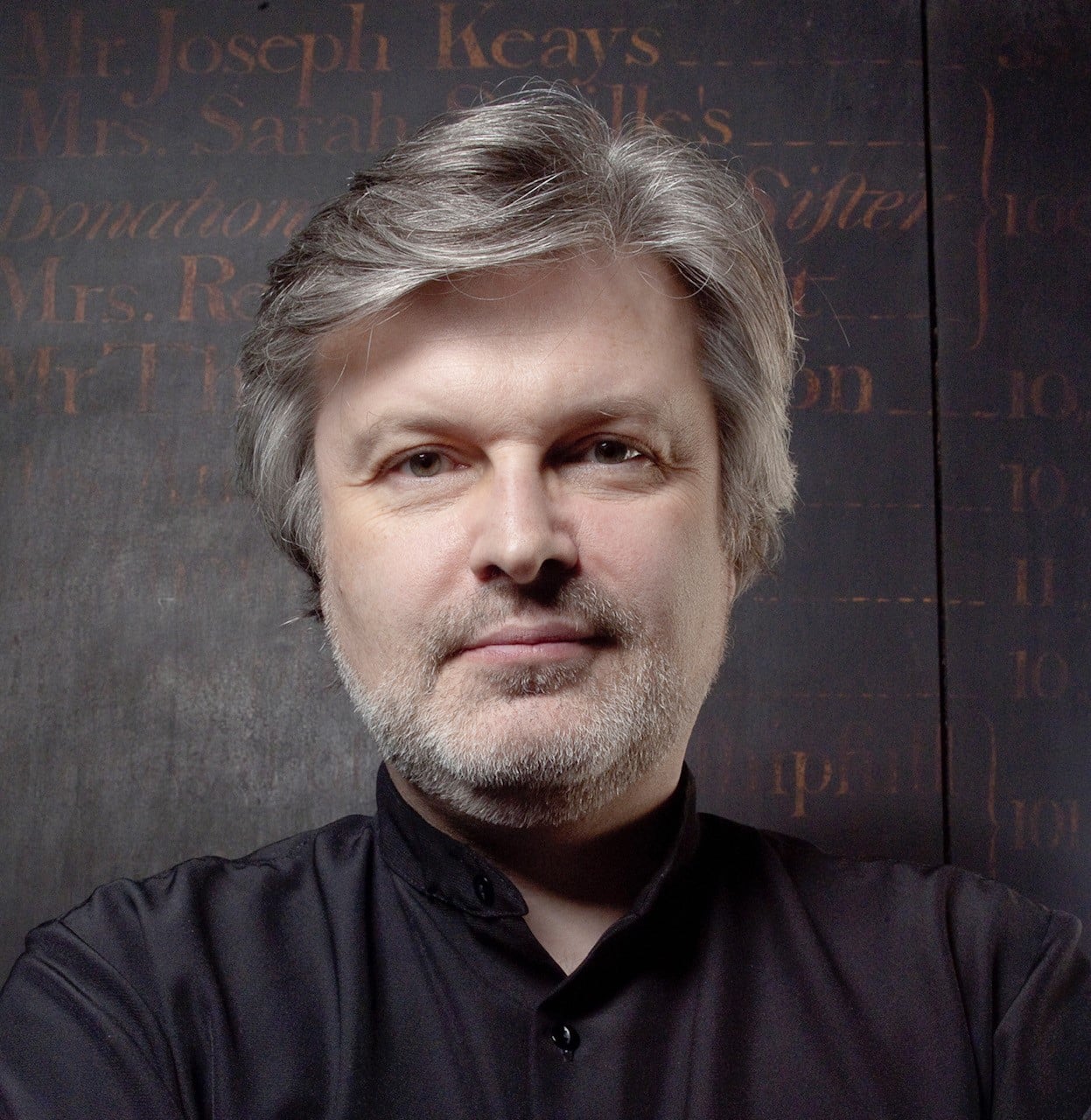 Vidi aquam – James MacMillan
Scottish composer James MacMillan's (b. 1959) 40-voice piece Vidi aquam was written as a response to and reflection on Thomas Tallis's 40-part motet Spem in alium. Wait…AGAIN? Yeah… Hey, I told you this was a famous piece! This modern-day reflection on Tallis's famous work was commissioned by the ORA Singers (whom you will hear on the playlist). MacMillan writes that he took inspiration from Tallis in the way he uses and structures the voices, which is most clear in the work's almost Renaissance-sounding opening. Before long, however, MacMillan moves into more modern sound worlds, using the many voices at his disposal to create rich and interesting harmonies. Like Tallis, MacMillan purposefully avoids the use of all 40 voices, except for at the most critical moments.
Novel Voices – Fernando Arroyo Lascurain
Mexican American composer Fernando Arroyo Lascurain's work
Novel Voices
was born out of a collaboration with two Music Academy alums: violist Molly Carr ('07) and pianist Anna Petrova ('17) of the Carr-Petrova Duo. In 2018, Carr, Petrova, and Lascurain launched their
Novel Voices Refugee Aid Project
– a recipient of the Music Academy's
Alumni Enterprise Awards
– which brought free concerts and workshops to refugee communities and raised awareness and support for the plight of displaced populations around the world. The three musicians worked with refugees – like those in a Red Cross-run camp in Denmark – on ways of using music to express emotions and tell stories. At the end of a visit, Lascurian, Carr, Petrova, and the refugees with whom they worked would create music together. Lascurain's work,
Novel Voices
, is the result of this project and collaboration. Each of its three movements is inspired by the visits to the camps; the final movement, for example, is specifically inspired by that Danish Red Cross camp. Lascurain makes of traditional musical elements from the cultures of the refugees with whom he worked, and he sometimes includes music composed together in their sessions. This recording of
Novel Voices
is from the Carr-Petrova Duo's 2019 debut album of the same name.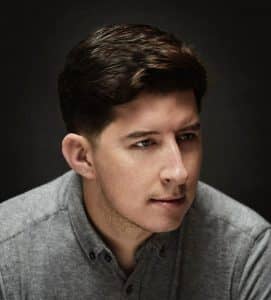 The Water Goblin, Op. 107 – Antonín Dvořák
Continuing this month's theme of spooky Halloween, the final piece on this playlist is this 1896 symphonic poem by Czech composer Dvořák (1841-1904). A quintessentially nineteenth-century genre, the symphonic poem is a (usually single-movement) work that musically depicts some sort of extra-musical (i.e. something not contained within the music, meaning words or staged actions aren't used) story or source. In the case of The Water Goblin, the source material is the work of Czech poet Karel Jaromír Erben. It's a dark story, one which centers around a water goblin who traps drowning people in upturned teacups. Over the course of the roughly 20-minute long piece, a young woman falls into a lake and is trapped by the goblin. They wed in an underwater ceremony and eventually have a child. Lonely and homesick, however, the young woman begs to visit her mother. The water goblins allows the visit, but only on the condition that she return by a certain time. When the young woman and her mother ignore this curfew, however, the goblin becomes enraged, murdering his and the young woman's child before returning to his watery keep. Like I said, dark. – Henry Michaels Resonance editor, Audience Services and Community Access Manager, Music Academy of the West
---
Sources:
Paul Doe, rev. David Allinson, "
Tallis [Tallys, Talles], Thomas," in Grove Music Online.
Tom Manoff, "RECORDINGS VIEW; Kronos on a Shaman's Journey," in 
The New York Times
, 1990.
https://www.boosey.com/cr/music/James-MacMillan-Vidi-aquam/101966
https://www.umnews.org/en/news/pianist-violist-seek-out-novel-voices 
https://www.carrpetrovaduo.com/novelvoices
Sasha Margolis, "The Sound of Home," in 
Chamber Music
, 2020. John Clapham, "Dvořák's unknown letters on his Symphonic Poems" in 
Music and Letters
, 1975.