discerning –
a musically-informed audience
appreciative –
an audience that recognizes the artistic worth and merit of varying works
adventurous –
an audience that is willing to be challenged and to try new things These carefully chosen words of the Music Academy's mission statement are at the core of how we approach our relationship with our audience. It is in that spirit of discernment, appreciation, and adventurousness that we offer these playlists for you to explore on your own. This is Playlist #4. Be sure to catch up on
#1
,
#2
, and
#3
!
LISTEN TO THE PLAYLIST
String Quartet No. 1, "Calvary" – Coleridge-Taylor Perkinson
American composer Coleridge-Taylor Perkinson (1932-2004) had a varied musical career, mostly as a composer of classical music, but also as writer of film scores and an arranger for popular artists like Marvin Gaye and Harry Belafonte. Throughout his career, Perkinson advocated for greater representation for Black composers and musicians. At the time of his death from cancer in 2004, Perkinson was serving as artistic director of the performance program at the Center for Black Music Research at Columbia College Chicago, and decades earlier in 1965, he was one of 11 co-founders of the Symphony of the New World, America's first fully integrated orchestra. The founding goals of the Symphony of the New World were clear:
To create job opportunities for the many talented non-white classical instrumentalists who have so far not been accepted in this nation's symphony orchestras.
To present qualified conductors and, as a basic responsibility, qualified non-white conductors under professional standards.
To give concerts of the highest artistic and professional standards in communities of low-income families, such as Bedford-Stuyvesant and Harlem areas of New York City. However, the orchestra will periodically appear in Carnegie Hall and Lincoln Center, and in many of the city's schools and colleges.
To so establish the Symphony of the New World as to make it our nation's cultural beacon in the eyes of the peoples of Asia, Africa, and Latin America.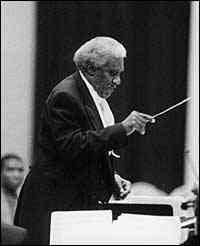 Perkinson, who referred to composition as "written improvisation," drew inspiration from musical styles that ranged from spirituals to Baroque counterpoint to blues and jazz. His String Quartet No. 1, "Calvary," based on the spiritual of the same name, is a good example of this. "When I sat down to write this string quartet, I was not trying to write something black," Perkinson later said of the 1952 piece. "I was just writing out of my experience." He knew the song from church and used it as the basis for the melody of the quartet's first movement, albeit in his own distinctive style. The second and third movements are not directly based on the "Calvary" tune.
Violin Concerto in G minor, Op. 80 – Samuel Coleridge-Taylor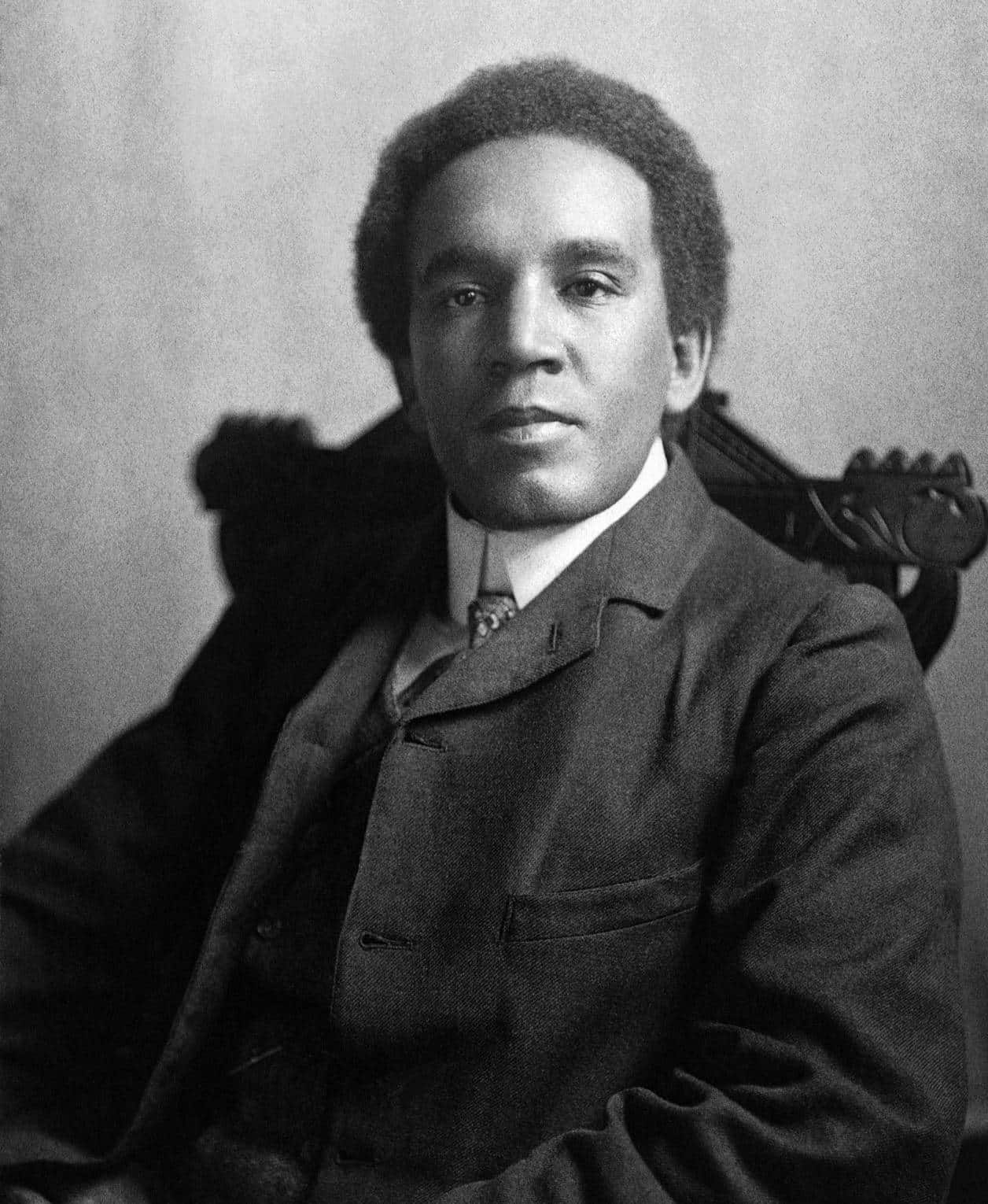 If you did a double take reading this name, I wouldn't blame you. That's because English composer Samuel Coleridge-Taylor (1875-1912) lent his name to American composer Coleridge-Taylor Perkinson, whose organist mother was familiar with the music of the then-dead Englishman. (And if that's not confusing enough for you, Samuel Coleridge-Taylor was himself named for Samuel Taylor Coleridge, the English poet responsible for, among other things, The Rime of the Ancient Mariner and Kubla Khan). Coleridge-Taylor is today most known for his cantata Hiawatha's Wedding Feast – a setting of part of Henry Wadsworth Longfellow's epic poem The Song of Hiawatha – which was a smashing success in both Britain and the United States. After attending a performance of the Fisk Jubilee Singers, Coleridge-Taylor became interested in African American folk music and began including it some of his compositions. Increasing interest in his music among Black Americans led to the formation of the Coleridge-Taylor Society, which brought the English composer to America for three tours in the early 1900s. These tours allowed Coleridge-Taylor to make a number of American connections (including with President Teddy Roosevelt, whom he met during his first tour). One such connection was the American violinist Maud Powell. It was for Powell that he wrote the 1912 Violin Concerto in G minor, one of his final works before his life was cut short by pneumonia. Coleridge-Taylor was only 37 years old when he died. The Violin Concert in G minor is a piece very much in the grand Romantic tradition of concertos; it features lots of both lyrical and virtuosic writing for the soloist.
In the Light of Air – Anna Thorvaldsdottir
Icelandic composer Anna Thorvaldsdottir (b. 1977) is a force to be reckoned with in modern music. In 2015, she was named the New York Philharmonic's Kravis Emerging Composer, and her works have been performed by the Berlin Philharmonic, the BBC Symphony Orchestra, International Contemporary Ensemble, the Los Angeles Philharmonic, the New York Philharmonic, and others, many of whom have commissioned her works. (It's also worth pointing out that Thorvaldsdottir was educated just down the road a ways; she received a PhD in composition from UC San Diego in 2011). Thorvaldsdottir's music is also connected to the Music Academy's Alumni Enterprise Awards through 2020 winners Clara Lyon ('03, '04) and Doyle Armbrust ('01, '03). For their AEA winning project their Spektral Quartet will record and release an immersive, 360-degree format visual album called 
Enigma
, which features Thorvaldsdottir's music along with the work of video artist Sigurdur Gudjonsson. You can read more about that project
here
. Thorvaldsdottir herself describes her music as, "an ecosystem of sounds, where materials continuously grow in and out of each other, often inspired in an important way by nature and its many qualities, in particular structural ones, like proportion and flow." Her 2014 work,
In the Light of Air
, was written for the International Contemporary Ensemble and is scored for viola, cello, piano, harp, percussion, fixed electronics, and installation (more on those last bits in a moment). Structurally the four movements – titled
Luminance
,
Serenity
,
Existence
, and
Remembrance
– function as one continuously flowing piece, which she says connects to her interest in "perspectives of details and the unity of the whole and the relationship between the two." Similarly, throughout the work you'll hear the individual instrumentalists acting variously in concert with one another and in more soloistic fashion. A live performance of the work is intended to include a lighting display and a set of metal ornaments called Klakabönd, or "a bind of ice," in Icelandic.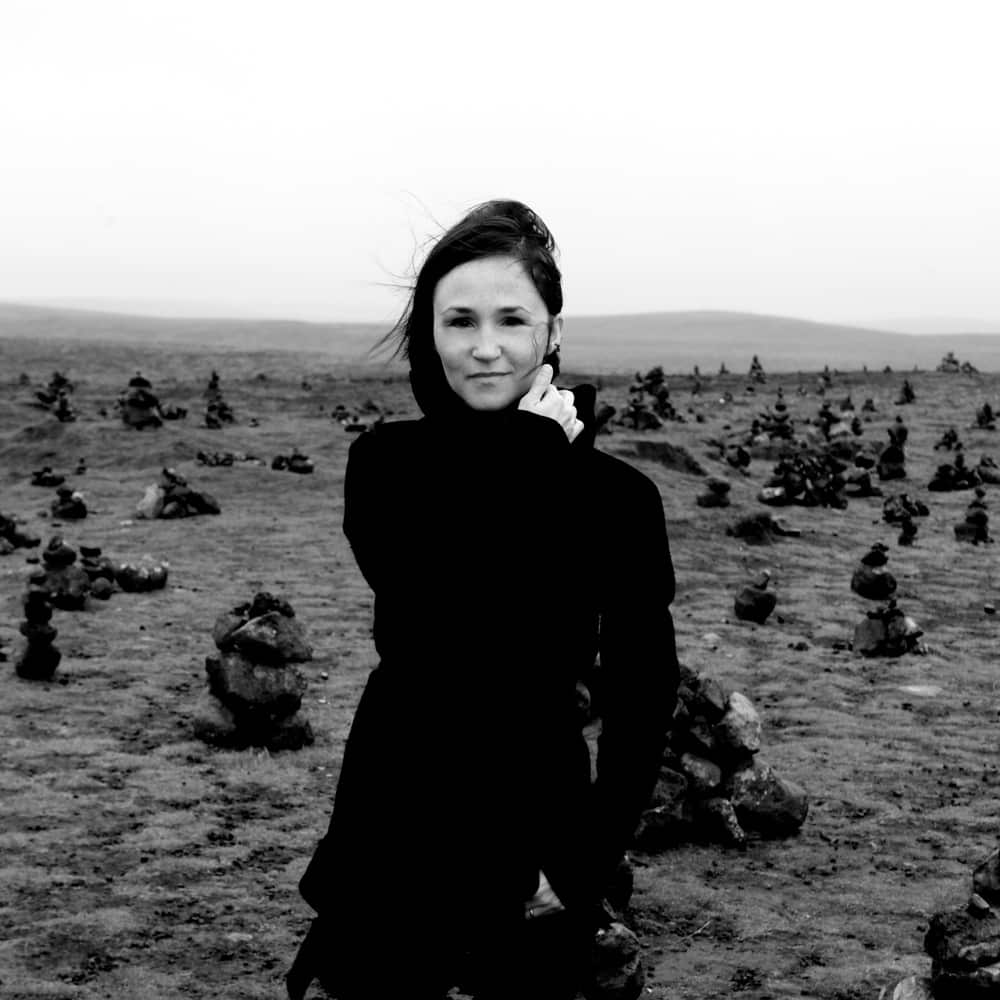 A Brief Interlude
The second the calendar turns to October, I'm ready for spooky season and everything that it entails – Jack-o-lanterns, festive decorations, Halloween movies, and, of course, creepy music. In that spirit (get it?), each playlist this month will have at least one seasonally appropriate classical selection, starting with this little-known gem:
Grohg – Aaron Copland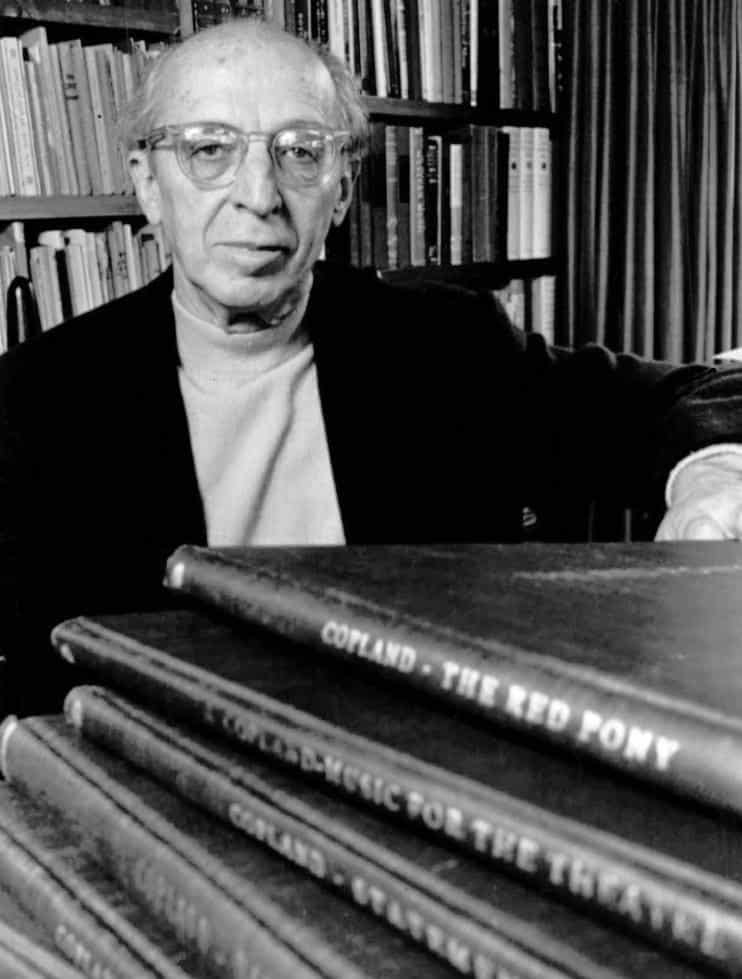 If you're someone who's familiar with the classical repertoire, I'd like you to take a moment to imagine the sound of Aaron Copland (1900-1990) in your head. Go ahead. I'll wait… …Got something in mind? Good. Now throw it out, because whatever you're imagining, this ain't it. Aaron Copland's music is to many recognizable for its direct and distinctive style that has often been imitated to musically represent America (which you can read about in
this blog post
). But before he discovered the "simple" populist style for which he's most known, Copland was, like many of his colleagues, something of a modernist. This piece,
Grohg
, dates from his musically adventurous youth. In 1922, Copland and his roommate – theater director and critic Harold Clurman – attend a showing of F.W. Murnau's film
Nosferatu
in Paris, where Copland was studying composition with renowned pedagogue Nadia Boulanger. Inspired by Murnau's gruesome vampire story, Copland and Clurman began work on a ballet with similar thematic elements. The resulting piece, which Copland worked on between 1922 and 1925, was the young composer's first orchestral score. Originally called
Le Necromancien
(The Necromancer), the ballet tells the story of the necromancer Grohg as he raises a string of characters from the dead, only to remove his spell and return them to their graves. The music of Grohg is angular, rhythmically active, occasionally dissonant, and even includes a few elements of quasi-jazz. In short, it sounds very little like the Copland of works such as
Appalachian Spring
.
The only real "performance" of Grohg during Copland's lifetime came in 1924, when he and Nadia Boulanger performed it in a piano four-hands version at a party. After finishing the work in 1925, Copland put it away. He would later use some of the music in another ballet – a satire on the American judicial system called Hear Ye! Hear Ye! – and arranged part of the introduction for the Eastman Philharmonic, but he eventually suppressed both of those, as well. Although he later relented and allowed the Eastman arrangement to be listed in his catalog, Hear Ye! Hear Ye! and Grohg were not rediscovered until after his death. Happy (and spooky) listening!! – Henry Michaels Resonance editor, Audience Services and Community Access Manager, Music Academy of the West
---
Sources: 
Douglas Martin, "Coleridge-Taylor Perkinson, Versatile Musician, Dies at 71," in 
The New York Times
, 2004. Carman Moore, rev. Anya Laurence, "Perkinson, Coleridge-Taylor", in 
Grove Music Online.
Gregory Weinstein, "Coleridge-Taylor Perkinson (1932-2004) A Celebration," 2005. "Mission Statement for the Symphony of the New World," 1964.
https://www.wqxr.org/story/no-boundaries-music-life-coleridge-taylor-perkinson/ 
Steven Banfield, rev. Jeremy Dibble and Anya Laurence, "Coleridge-Taylor, Samuel," in 
Grove Music Online
. https://www.loc.gov/item/ihas.200038837/
https://www.annathorvalds.com/
Maureen Buja, "The Horror Movie Track of Aaron Copland," on interlude.hk Howard Pollack, "Copland, Aaron," in 
Grove Music Online
.