discerning –
a musically-informed audience
appreciative –
an audience that recognizes the artistic worth and merit of varying works
adventurous –
an audience that is willing to be challenged and to try new things These carefully chosen words of the Music Academy's mission statement are at the core of how we approach our relationship with our audience. It is in that spirit of discernment, appreciation, and adventurousness that we offer these playlists for you to explore on your own. This is Playlist #2. You can find #1
here
. Since a good video recording doesn't exist for most of this week's pieces, the playlist will only be available on Spotify.
LISTEN TO THE PLAYLIST
Happy listening!
Openwork, knotted object / Trellis in bloom / lightning ache – inti figgis-vizueta
inti figgis-vizueta (b. 1993) is a New York-based composer and arts advocate. She was a 2019 winner of National Sawdust's Hildegard Competition, which recognizes emerging trans, female, and non-binary composers. She describes her music as being often connected to her identity – particularly her indigenous Andean heritage – and this piece, which was commissioned by National Sawdust as part of the Hildegard Competition, is a fine example of this in action. Although, I guess I should say these pieces, since Openwork, knotted object; Trellis in bloom; and lightning ache are actually three separate pieces that are "explored consecutively and simultaneously by all players." Each piece is modular to at least some extent, meaning that they're comprised of short musical gestures, which the players progress through somewhat independently of one another. (This is a similar concept to Terry Reilly's famous piece In C.) In an interview with composer Nico Muhly, she says of the work: So the ways in which individual players are tackling each section is the thing that's contributing to an overall… I guess what I think of it is like the sound of intentionality. And by "intentionality," I mean that kind of collectivity, the sound of sociality, of effort and listening and responding. There's so much power there. She connects this sort of collective independence that lies at the heart of Openwork, knotted object / Trellis in bloom / lightning ache with indigenous, or "collective," knowledge. "The idea of engaging with the earth, of giving space, of a natural sense of life and death, of interactions with the total. I think of a lot indigenous texts and ideas around a collectivity bigger than oneself."
Psalm 24, "La terre appartient a l'Eternal" – Lili Boulanger
Lili Boulanger (1893-1918) was a French composer of the early twentieth century. The last name Boulanger may be familiar to some readers because of her older sister, the famed composer and composition teacher Nadia Boulanger, whose list of distinguished pupils includes Aaron Copland, Philip Glass, and Astor Piazzolla. Lili Boulanger's life was plagued by health issues, beginning with a childhood bout of bronchial pneumonia that her left immune system permanently impaired. She excelled as a composer despite these issues, however. While her frequent illnesses meant that most of her musical education had to take place outside of conservatory settings, her health did not stop her from being the first woman to win the prestigious Prix de Rome composition prize in 1913.
This setting of Psalm 24 dates from 1916. It is written for tenor soloist, choir, orchestra, and organ. Scholars have pointed out that her interest in Psalm settings at this time, as well as her work on a setting of an opera based on a fairy tale with wartime themes, shows a concern for the issues of her day, particularly the First World War. Indeed, in listening to her Psalm 24 it would be hard to overlook the marked change in character from the driving opening to the more solemn middle section, a change that coincides with the line: "He that hath clean hands, and a pure heart; who hath not lifted up his soul unto vanity, nor sworn deceitfully." Lili Boulanger's health progressively worsened during the mid-1910s. She died in 1918 at the age of 24. Text for Psalm 23 (King James Version): The earth is the Lord's, and the fulness thereof; the world, and they that dwell therein. For he hath founded it upon the seas, and established it upon the floods. Who shall ascend into the hill of the Lord? or who shall stand in his holy place? He that hath clean hands, and a pure heart; who hath not lifted up his soul unto vanity, nor sworn deceitfully. He shall receive the blessing from the Lord, and righteousness from the God of his salvation. This is the generation of them that seek him, that seek thy face, O Jacob. Selah. Lift up your heads, O ye gates; and be ye lift up, ye everlasting doors; and the King of glory shall come in. Who is this King of glory? The Lord strong and mighty, the Lord mighty in battle. Lift up your heads, O ye gates; even lift them up, ye everlasting doors; and the King of glory shall come in. Who is this King of glory? The Lord of hosts, he is the King of glory. Selah.
"The Lady Oriana" from The Triumphs of Oriana – John Wilbye
The next piece on the playlist takes us all the way back to 1601. "The Lady Oriana," by English composer John Wilbye (1574-1638) is included in a collection of 25 English madrigals that were compiled and published by Thomas Morley under the name The Triumphs of Oriana. Since Oriana was often used to refer to Queen Elizabeth I, it has long been accepted that the collection was compiled in her honor. The final phrase in Wilbye's madrigal – "Thus sang the shepherds and nymphs of Diana: long live fair Oriana" – is used to end each song in the collection.
The Flood: A Musical Play – Igor Stravinsky
Stravinsky's 1962 biblical play, The Flood, is a fascinating example of the composer's late output (1962 was his 80th year; in fact, he missed the work's premiere because he was travelling to a birthday celebration in Hamburg). The text, which was written by Stravinsky's longtime friend Robert Craft, is based on the biblical story of Noah; Craft's text draws from both the book of Genesis and the York and Chester Mystery Plays (medieval biblical dramas). But this is no straightforward adaptation of the Bible's well-known diluvian tale. Stravinsky himself described it as, "not the Noah story … but Sin." The Flood juxtaposes the story of Noah with that of Adam and Eve, and Stravinsky and Craft used this juxtaposition to craft – I couldn't help myself – a musical tale of sin and redemption.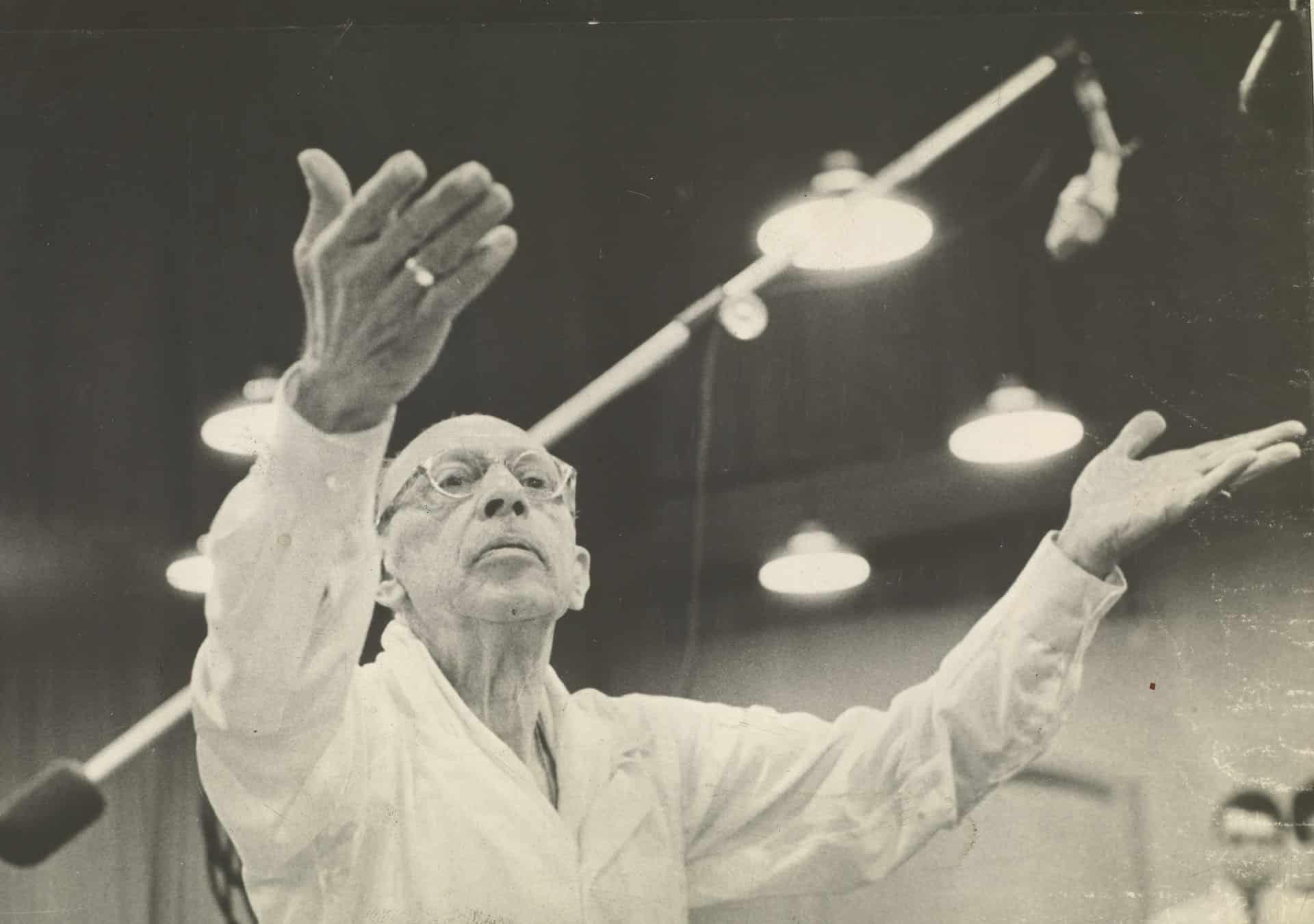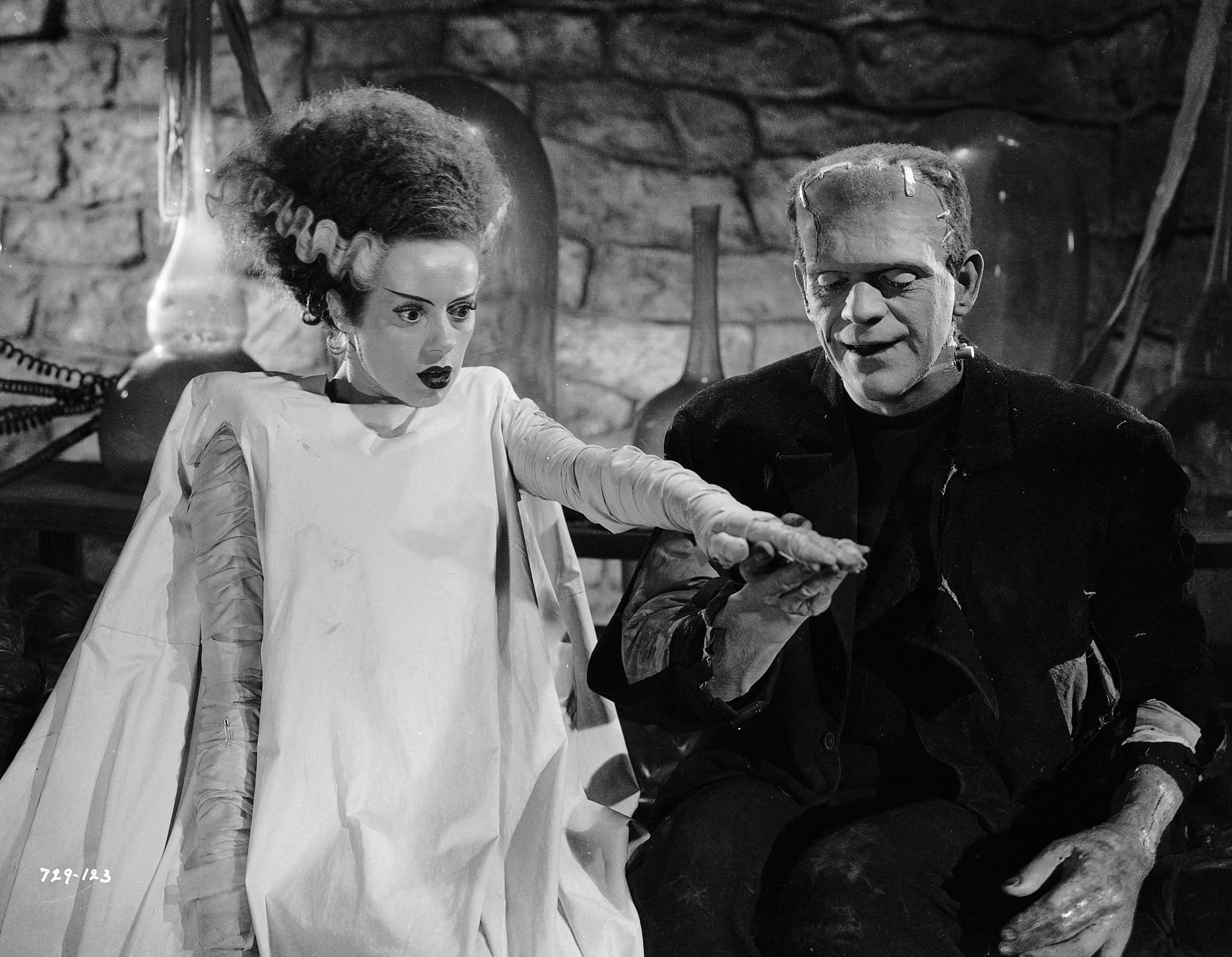 The work, which was originally written for television, premiered on CBS on June 14, 1962. It's scored for solo vocalists (a tenor singing the role of Lucifer/Satan and two basses jointly singing the role of God), choir, and a large orchestra; it also includes several spoken roles. Laurence Harvey, one of the stars of the original Manchurian Candidate, narrated the original production. Sebastian Cabot played the role of Noah; his voice will be familiar Disney lovers as that of Bagheera in The Jungle Book (1967) and the narrator in most of the early entries in the Winnie the Pooh franchise. The somewhat bizarrely Cockney-accented role of Noah's wife is played by Elsa Lanchester. For those of you who aren't well-versed in the Universal Studios monster movies of the mid-twentieth century, Lanchester is the actress responsible for the iconic Bride of Frankenstein. Rounding out the star-studded cast and creative team was choreographer George Balanchine. The recording on the playlist is of this original cast, with Robert Craft conducting and Igor Stravinsky supervising. – Henry Michaels Resonance Editor, Audience Services and Community Access Manager, Music Academy of the West
---