Please enjoy the program notes for tonight's event: Takács Quartet with Academy Fellows. These program notes were created as part of Project Resonance, the Music Academy's unique program combining writing training with public engagement. Through this initiative, both Academy fellows and young scholars from UC Santa Barbara are given the opportunity to work on program notes and other written materials for the Summer Festival. *** FRANZ SCHUBERT String Quartet in D Minor, D. 810, Death and the Maiden It's 1824 in Vienna and Franz Schubert is a veritable greatest-hits song machine. But it was Ludwig Van Beethoven, Schubert's hero, who was the most influential musical figure of the day, with his works widely performed in "Akademie" concerts where he organized and premiered era-defining works such as the Ninth Symphony. It's in this context that Schubert, eager to follow Beethoven's lead, was trying desperately to recast himself as a composer of serious instrumental music.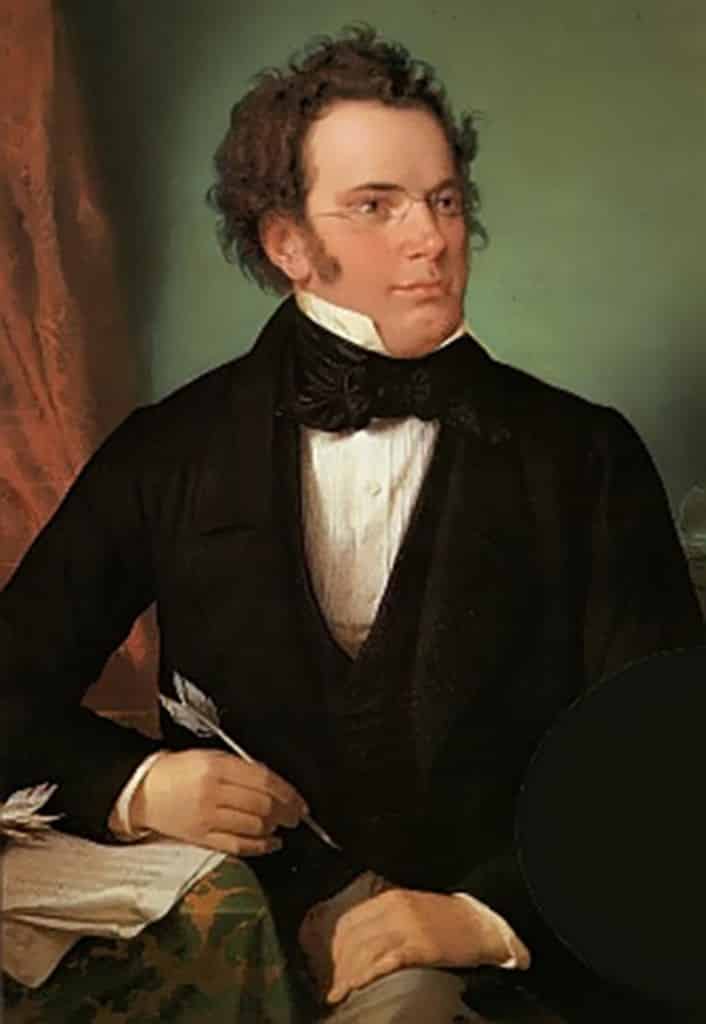 String Quartet No. 14 in D Minor, the so-called "Death and the Maiden" quartet, is Schubert's grand attempt at matching the compositional might of Beethoven. A dramatic minor opening, in unison, marked fortissimo, giving way to a persistent triplet theme. If that sounds familiar, that is exactly what Schubert had in mind, as it's clearly evocative of the famous opening of Beethoven's 5th Symphony. It seems to cry out "Listen to this, I can write serious music too, so you had better pay attention." As is so often the case with the canonical "great composers," so much history has been mythicized and attributed to over simplified notions of divine inspiration. There are numerous accounts attributing Schubert's sudden shift in compositional direction to his hospitalization from syphilis in 1823. But what is less discussed is the positive inspiration Schubert had from a violinist, Ignaz Schuppanzigh, who as founder of the renowned Schuppanzigh quartet had premiered many of Beethoven's late works in the genre. Schuppanzigh returned to Vienna in April 1823, after a seven-year absence, and almost immediately founded a chamber music series in the city. For Schubert, this timing proved fortuitous. We know that Schubert attended these chamber concerts in 1823, as he wrote to Schuppanzigh to say he was "Always in attendance"—though this was probably more metaphorical. Either way, it was Schuppanzigh's series that gave Schubert the catalyst to realise his Beethovianian dream of writing hard core chamber music. It must have come as a huge blow to Schubert, then, when he presented his "Death and the Maiden Quartet" to Schuppanzigh, only to be told to "Stick to writing songs." Imagine; not only being overshadowed by your hero, but being told that you are no good at even replicating him? There was to be no fairy-tale redemption for Schubert, at least not in his own lifetime; he died four years later at the age of 31 with the music outside of his songs finding little popularity, save for a small group of friends and admirers. It was not until the likes of Felix Mendelssohn, Robert Schumann, Franz Liszt and Johannes Brahms helped establish Schubert's reputation posthumously, finding a merit in his chamber music that Schuppanzigh failed to see.
With the luxurious benefit of hindsight, we can clearly see today that Schuppanzigh's assessment of "Death and the Maiden" was incorrect, and that could easily lead us to the false assumption that he was a misguided and ignorant man. But that is simply not the case. Instead, it seems far more likely that Vienna in the 1820s simply wasn't ready for another Beethoven, as they were still catching up with the rapid musical developments he had made. The story of this quartet serves as a valuable reminder of the fragile state of aesthetic value judgment, and how we are all guilty at judging art too soon and too harshly. Thankfully for Schubert, and for us all, time is a great redeemer. – Will Padfield, Academy fellow, horn
---
JOHANNES BRAHMS String Sextet No. 2 in G Major, Op.
36
Matters often become generalized in retrospect. We tend, rather out of necessity, to paint the past with broad strokes by isolating trends, themes, and events that characterize a moment in history. Because of this tendency, and not without reason, Johannes Brahms has long been considered the quintessential vanguard for a style of absolute music that avoids all allusions or affiliations with extra-musical material: after all, he wrote none of the operas, symphonic poems, or ballets that were common for many other composers of his time.
It is good practice to look for exceptions or nuance in such generalizations though, and Brahms's second string sextet provides us this opportunity. If one word could be used to describe the tensions (musical, social, and, as we shall see, emotional) that characterize this piece, perhaps that word would be in-betweenness. The composition of this sextet seems to have been catalyzed by a broken-off engagement, in 1857, with Agathe von Siebold, a talented soprano and Brahms's only sustained romantic interest outside of Clara Schumann (who was married to his friend, the composer Robert Schumann). In a frenzied September in 1864, following his return from a trip to Göttingen, where he had first met Agathe, Brahms hastily completed the first three movements of this sextet and inscribed his estranged fiancée's name into the melody of the first movement's second theme: A-G-A-(T)-H-E (H being the German name for B-natural). Emotive tension is thus wrought into the fabric of this sextet and manifests in a diversity of ways: from the oscillating motif that is threaded throughout the first movement (first heard in the viola in the opening measures) to the opening theme's tonal fluctuation between G-Major and the distant Eb-Major, the motivic and harmonic worlds of this string sextet occupy an ephemeral space that resists easy definition. But the in-betweenness pervades even deeper than the musical surface. The theme of the second movement, for example, is drawn from a neo-Baroque gavotte for solo piano that Brahms had composed nearly a decade earlier––an inclusion which creates stylistic as well as temporal tensions through its allusion to a remote past (incidentally, the gavotte would also have been the first composition of his that Agathe heard). Even the placement of this work within a social context requires confronting its location on the threshold between the public and private spheres of performance: Marie Sumner Lott, a musicologist who specializes in the social function of 19th century western music, describes how the "slow-moving" and "theatrically revealed" melodies of this sextet reflect "a more overtly 'public,' or listener-centered, approach to chamber music composition"––particularly as contrasted to Brahms's first sextet (Op. 18), which was situated more squarely within the traditional domestic realm of chamber music.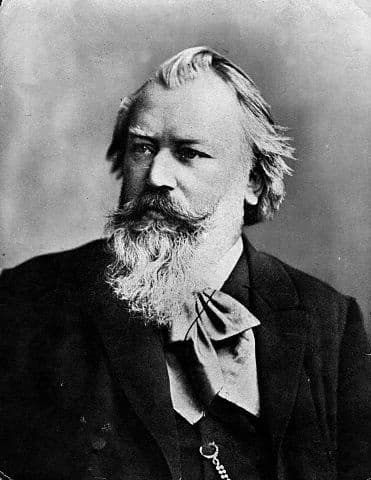 These represent but a handful of the many ways in which Brahms infused this sextet with qualities of tension and in-betweenness, themes which saturate the musical fabric and serve to capture and relate––even, perhaps, through programmatic, extra-musical allusions––the personal crisis in which Brahms found himself. Now, over 150 years after its composition, this piece continues to capture our imagination and offer to us, its listeners, what it offered to Brahms so many years ago: a chance to find beauty in the uncertain and frightening "threshold times." – Nathan Cobb, PhD Student, Music Theory, UC Santa Barbara
---