Today in the Concert Hall Online, we feature another excerpt from Engelbert Humperdinck's opera Hansel and Gretel, this time a collaboration between the Music Academy Vocal Institute and a chorus chosen from the Sing! Program. They will perform Act 3, scenes 4 and 5 of the opera. These scenes pick up just after the climax of the familiar fairy tale. The evil witch has met her fiery end after being shoved into her own oven by Hansel and Gretel. As they emerge from their cottage prison, the witch's spell fades and the gingerbread children outside begin transforming into humans again. One by one, Hansel and Gretel release the once-lost children from the remnants of the witch's magic. Freed once and for all from their confectionery confinement, the children discover the witch has herself been transformed into gingerbread. The opera ends as Hansel and Gretel are reunited with their parents. In these final scenes, Humperdinck uses a children's chorus to represent the newly de-gingerbreaded children. Keep reading for more on the use of children's choruses by Humperdinck and other composers. – Henry Michaels Resonance editor, Audience Services and Community Access Manager, Music Academy of the West
---
Kids at the opera? Enough children to make up, say, a good-sized children's chorus? Certainly. As Engelbert Humperdinck's Hansel and Gretel shows, the extraordinary power and sophistication of youth choirs can enhance any story, but especially operas specifically written for children. If the piece is for kids, why can't it be presented, in part, by kids? As Tanner Cassidy discussed recently in his program note for Music Academy of the West, Humperdinck's Hansel and Gretel began as a singspiel project for children, and the composer only intended to add some folk tunes as accompaniment to the gruesome drama of the original Grimm's Fairy Tale. Instead, he incorporated children's voices into a full opera, and redefined youth opera as both for and by children.
In the mid- to late-nineteenth century, increasing interest in children's choruses in operatic, symphonic, and oratorio endeavors by Felix Mendelssohn, Hector Berlioz, Georges Bizet, and Giacomo Puccini (among others) had made children's voices indispensable at many operatic and symphonic performances. Though often the vocal parts written for youth ensembles were comparatively simple considered within the larger context of each work, the children's chorus became a sonic marker of a certain type of hope and innocence that was being rapidly lost in the series of rapid industrial revolutions, expanding capitalism, and growing separation between rich and poor that, oftener than not, landed the children of disadvantaged families in a workhouse or a factory rather than in school. In 1846, as children's voices extolled the audience to "Lift thine eyes to the mountains, from whence cometh help" in the first performance of Mendelssohn's
Elijah
, children were increasingly being employed in mills and mines, with kids under the age of 15 making up 18-25% of the employed population in Europe and the UK (with the U.S. not far behind). As children became professionalized, their voices came to indicate youthful hope that was rapidly being drowned out in an industrialized landscape.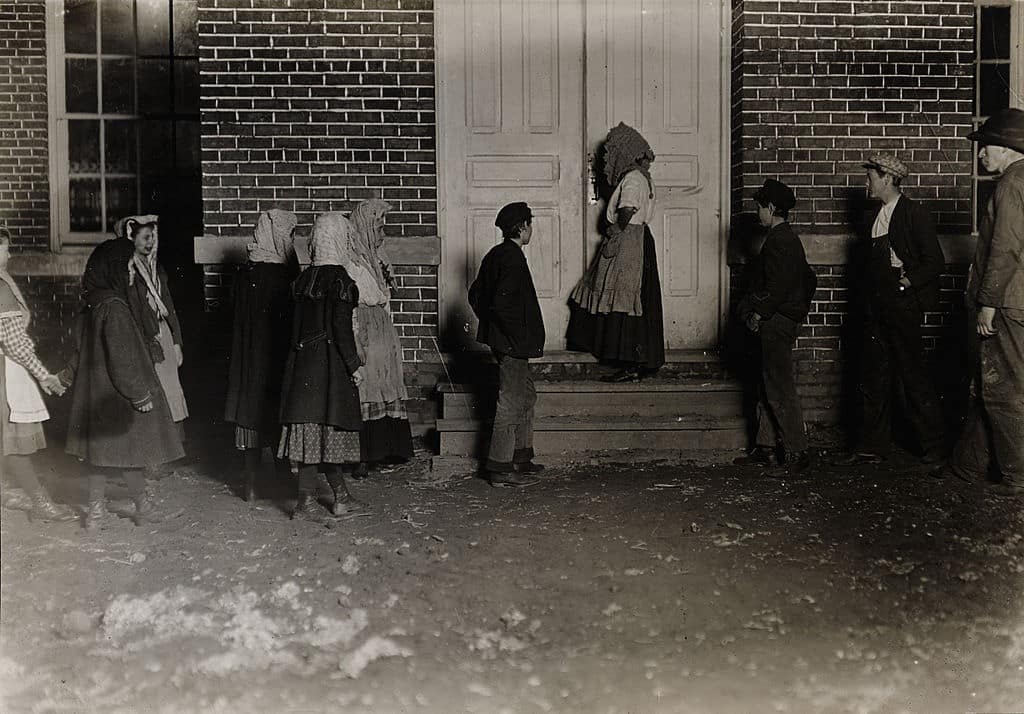 Children's voices remained fairly common in opera and other masterworks through the latter part of the nineteenth century, even as the industrialized world remained somewhat reliant on child labor and the childhood experience changed through mechanization, advances in travel, and the inventions and common use of sound recording and playback equipment, electric lights, and the telephone. A nostalgia for "simpler" times and values was imbued in the experiences (and voices) of children, and continued to be integrated into the use of the children's chorus in many of Puccini's wildly popular operas, including La Boheme (1895). However, Humperdinck was drawn to a different type of children's chorus in creating Hansel and Gretel—one that more accurately categorized the story as a children's story about children. He emphasizes the childlike experience of getting lost in the woods and preyed upon by supernatural forces by including actual children's voices in the mix, though the lead roles are played by adult professional singers. And the children's choruses reflect some of the same values that youthful voices had come to represent in previous works. In Act III, Scene IV, after the gingerbread children are saved by Hansel and Gretel, they sing "We're safe, we're sure, for evermore!" even as they remain "asleep." Upon waking, they commemorate liberty with a vigorous celebration of childhood, calling out, "The spell is broke and we are free, we'll sing and we'll dance and we'll shout for glee!" The choir represents trusting sweetness in the shimmering triadic chords of "We're safe," before the gingerbread children have awakened—and then shifts the mood to the vigorous prospect of a beautiful and prosperous future through their joyful, dancing voices. They are included in the opera in person, not only for the core youth audience, but to reassure the adults accompanying youngsters that the hope of childhood can provide a bright future—even in the face of change and adversity. In the 20th century, many more composers turned to children's choruses in opera, oratorio, and symphonic works. The texture and timbre of youth voices took on a special poignancy in the aftermath of the First and Second World Wars—and works increasingly demanded more musical dexterity and ability, pushing symphony orchestras to found their own choral training programs. Musical complexity in children's chorus literature has continued to grow into the twenty-first century, though the themes this literature represents has changed relatively little. Andrew Sutherland writes,
"The world's experience of grief, lost innocence, and renewal has been embodied in music that incorporates children into the sonic world. The expanding literature for children's voices and adult orchestras reflects not only the way in which the children's choir is seen as a highly capable ensemble but also the way in which the view of the child has changed since the late nineteenth century. The simplicity of child-like melodic structures that represent the naïve and innocent child is being replaced by the sophisticated and complex musical demands that reflect a modern child with increasing understanding of the adult world." (Sutherland 2018, 19)
That understanding of the adult world, coupled with the culturally-comprehended syllogism connecting youthful vocality with innocent hope, has been a potent combination in choral and operatic works in the nineteenth, twentieth, and now into the twenty-first centuries. Navigating the increasingly complex musical soundscapes of Benjamin Britten, Ralph Vaughn-Williams, Bob Chilcott, Jonathan Dove, and many others requires a veritable "Jedi mind-trick" in projecting all the hope of youth through voice while maintaining a professional-grade investment in musicality, attention to detail, and the honed ability to listen to themselves and others. In 2005, The Children's Chorus of Washington (Washington, D.C.) premiered Canadian composer Imant Raminsh's opera The Nightingale. The piece is a setting of another fairy tale, this time by Danish writer Hans Christian Andersen; but this time, unlike in Hansel and Gretel, all the parts, including main roles, are written to be performed by children. This is a new development in the movement that Humperdinck started—opera by children, for children. – Eugenia Siegel Conte
---
Sources:  Jill Bixler, "Literature Forum: Creating a New Genre: A Choral Opera for Young Voices—A Session of Interest," Choral Journal 45 (9): 61-63 (2005) Marilyn Carver, Marilyn, "Programming Opera Choruses for Treble Voices," Choral Journal 37 (7): 25-26 (1997) Andrew Sutherland, "Sharing the Stage: Trends in Composition for Children's Choir and Symphony Orchestra," Musicology Australia 40 (1): 1-19 (2018)
This guest post comes courtesy of the Music Academy's partnership with the UC Santa Barbara Department of Music, a key part of our new 
Project Resonance 
initiative. To learn more about 
Project Resonance
, read the 
Resonance Blog's
 introductory post 
here
.