The fifth week of the Music Academy Remote Learning Institute (MARLI) is also the first week of the Creative Extension, an unstructured retreat wherein the fellows can work on private projects and participate in several other opportunities. In this week's "In Review" post, MARLI Co-Directors Jennifer Bowman and Casey Molino Dunn offer their insights into the Creative Extension. Jennifer and Casey are on the front lines of this process, holding regular "office hours" with the fellows to offer guidance on the unfolding projects, with special emphasis on two major aspects of the Creative Extension: the Digital Challenge and the Fast Pitch Awards. The MARLI Digital Challenge is a new competition this year. Fellows are invited to create a three- to seven-minute video that demonstrates some aspect of their performing prowess. Beyond that, they are free to be as creative as they like. These videos will be evaluated next week by an distinguished panel of judges, and the winning submissions will be featured in the Concert Hall Online. Now entering their second year, the Fast Pitch Awards allow interested fellows to pitch their innovative ideas to a panel of industry experts during a live event scheduled for Wednesday, July 22. The individual pitches, which are to be pre-recorded, will be presented to the panel, after which the presenting fellows will answer a round of live questions from the judges. Jennifer Bowman is operating as the primary resource for fellows engaged in the Digital Challenge, while Casey Molino Dunn is doing the same for those fellows involved in Fast Pitch.
---
Henry Michaels: How has the switch from the jam-packed MARLI schedule to a more freeform Creative Extension been? Jennifer Bowman: I actually miss seeing the fellows on a regular basis. The first four weeks of MARLI passed by in a flash. The Creative Extension reminds me of an independent study course in college. The fellows have been able to interact with the MARLI team and a variety of mentors as much as needed to complete their projects. Many of them have been taking advantage of our office hours; others have been working on their own. That's the beauty of the Creative Extension—it accommodates multiple learning styles. Casey Molino Dunn: The excitement certainly continues. When we put together the flow of MARLI we aimed for a close connection between the more structured first month and the more flexible Creative Extension. Fortunately that has played out, especially with a range of continued activity. While those fellows participating in the two-week Creative Extension now have fewer scheduled commitments, we know that many have been spending a significant amount of time with one or more MARLI endeavors. Many are developing Fast Pitch or Digital Challenge projects, preparing for the finals of the London Symphony Orchestra Keston MAX auditions, or perhaps taking an online course of their choosing (through any range of setups), to advance their career or musical skills. A sizeable number are also using this time to advance a self-directed project. While fellows participating in the Creative Extension were all granted $1,250, they were each given lots of flexibility with how to spend the time and those funds. You're both conducting "office hours" via Zoom with the fellows. How has it been getting to work with them one-on-one after several weeks of dealing mostly with larger groups? JB: I look forward to the office hours! It's a wonderful way to get to know the fellows beyond the Innovation Seminars. I can't tell you how much I love brainstorming and helping them focus their Creative Extension projects. They are bringing their full selves to the table with their endeavors. Their projects are a creative extension of who they are as people.
CMD: We've actually been able to meet with a number of fellows in smaller groups and one-on-one throughout MARLI. In addition to facilitating the Innovation Seminars with all fellows during the first weeks of MARLI, we were also able to visit a number of studio classes plus start one-on-ones early on. Those conversations have continued to explore how fellows can make the most of the Creative Extension and build on the conversations that have occurred with faculty in many studio classes. Over the last week we've been able to increase these meetings and work with even more fellows around the country and world.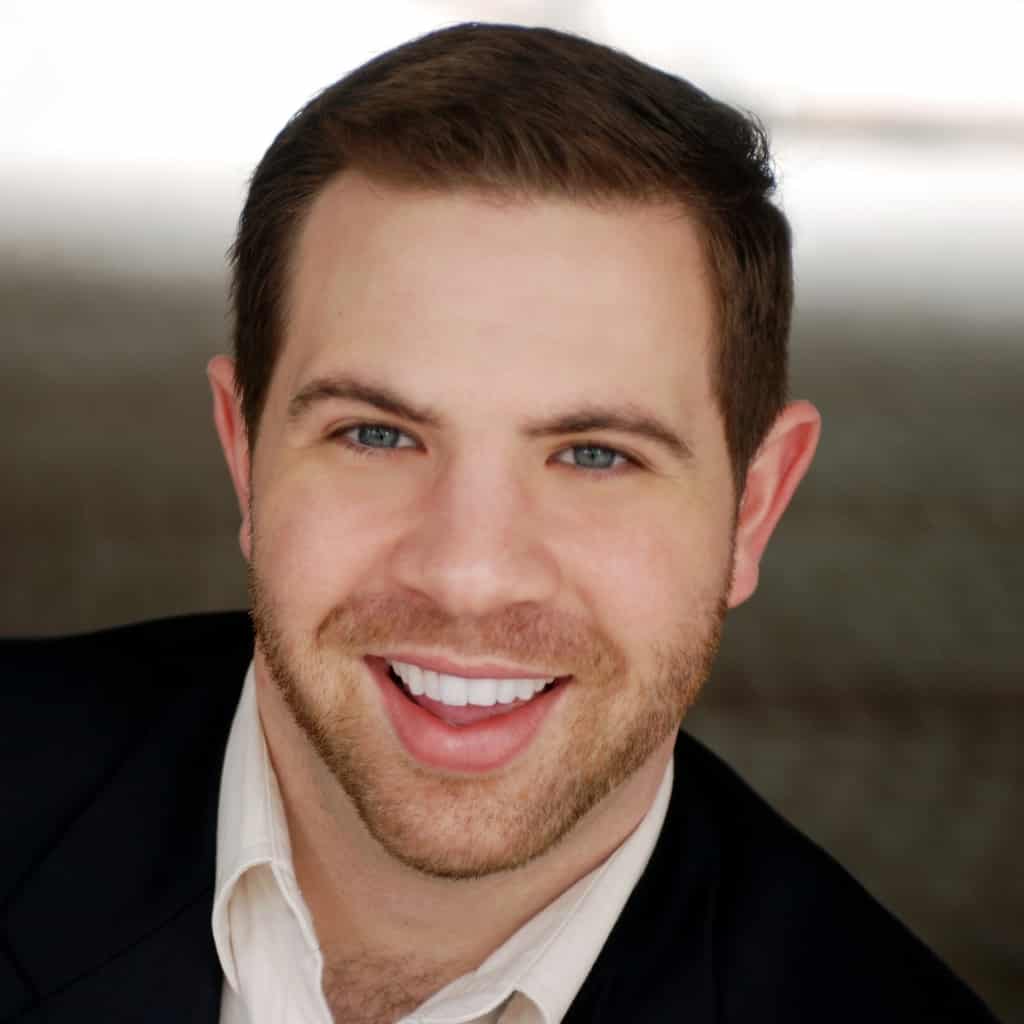 Jennifer
,
you've been taking the lead on the Digital Challenge, working with the fellows to hone their projects and make their ideas come to life. What have you learned, so far? What are the challenges the fellows face in putting these together? And what kinds of projects, generally, are you seeing?
JB: I've been really pleased with how different their approaches to the Digital Challenge are. The biggest challenge is just how much leeway we gave them. Our guidelines are pretty broad: three- to seven-minutes in length, use resources and collaborators beyond musicians, and finish it by July 18. That's it!  Some of the fellows I talk to have been really inspired by the blank canvas they are able to paint; others have found it daunting. Having now seen the 27 entries, I can tell you they really did a wonderful job. Excited for you to see the winners.
Casey, you on the other hand have been taking the lead with the fellows participating in Fast Pitch. What have you learned, so far? How are you helping to prepare the fellows for the live questioning portion of the event? What kinds of projects, generally, are you seeing?
CMD: Fast Pitch is an opportunity for fellows to share their plans to launch or advance a project. Over the past weeks fellows have proposed and developed initiatives focused on innovation in classical performance, programming, presentation, social impact, audience engagement, and more. They are now tightening their plans and pitches for this coming Wednesday's competition. A distinguished panel of adjudicators, all with connections to the Music Academy—
Dean Eric Carter
, 
Clive Chang
, 
Ariel Davis
 and 
Nadia Sirota
—will respond to their presentations as fellows vie for cash awards of $1,500 plus additional professional development opportunities and mentoring throughout the year, including during Music Academy's 2021 Innovation Residential.
To help prepare for Wednesday, fellows have been working with some of our Innovation speakers, including Claire Chase and Kelly Hall-Tompkins, as well members of Music Academy's senior leadership and both Jennifer and me. These fellows have had opportunities to spend hours advancing their project and pitch. Like other advisors, many of my meetings with fellows begin as entrepreneurial brainstorming sessions with a focus on ideation (often utilizing a design thinking approach). Conversation then regularly transitions to artistic and business planning, plus market analysis and impact development. Further exploring the needs the venture addresses as well as its possibilities for innovation are other central themes. Admittedly, as someone who leads a career development center for musicians and teaches entrepreneurship and music business courses at the collegiate level, there are some key parallels to learning that in other setups often happens over months. However, the MARLI program, including the Fast Pitch component, has been designed to expedite the study and implementation of key concepts, especially around the need for 21st-century musicians to be advocates for their art and indeed their own artistry. Do you get the sense that the challenges of the pandemic and the ongoing discussions of race in America are having an impact on the kinds of projects the fellows are working on or proposing? Put another way, are the projects you're seeing tending to embrace traditional classical music norms, or challenge them? JB: Yes. The fellows are amazing musicians, but they certainly live in the world. I've seen a number of projects (for the Digital Challenge and other creative projects the fellows are creating) address the pandemic, racial unrest in the U.S., and other hardships in our fellows' communities. Even with more "traditional" projects, there is some nostalgia for when we could come together and enjoy music and fellowship with friends and family. It really shows that music—even classical music—doesn't happen in a vacuum. Artists have always used the world around them for inspiration. As we approach the conclusion of MARLI and the Creative Extension, what do you feel will be the most enduring impact of this endeavor? JB: It's hard to say since we're not done yet! I hope it's that the fellows always know they have access to not only their instrumental faculty members, but also the Music Academy administrators, Compeers, guest artists, and Innovation Speakers. Returning fellows have talked about the deeper connections they have made during the virtual program (ironic, isn't it?). I hope fellows know that everyone they came in contact with this summer is now a part of their personal network. Hopefully, they will nurture those relationships for the rest of their careers. CMD: We've had some wonderful feedback from fellows, speakers, faculty, and the larger Music Academy community about the impact of our time together. Though we are all hungry for more in-person interaction and music making, this summer's setup for this has had some unexpected benefits, including being able to have such a range of noted Innovation Speakers share varied perspective.