If you've read any of the public announcements about the Music Academy Remote Learning Institute (MARLI), then you've probably noticed that references to MARLI are often followed with the phrase, "plus two week Creative Extension." When MARLI was originally announced in April, it was conceived of as a four-week distance learning model that would precede a possible abbreviated four-week Festival in Santa Barbara. The Creative Extension was devised as an option if an in-person Festival wasn't feasible, an option the Music Academy ultimately exercised in May.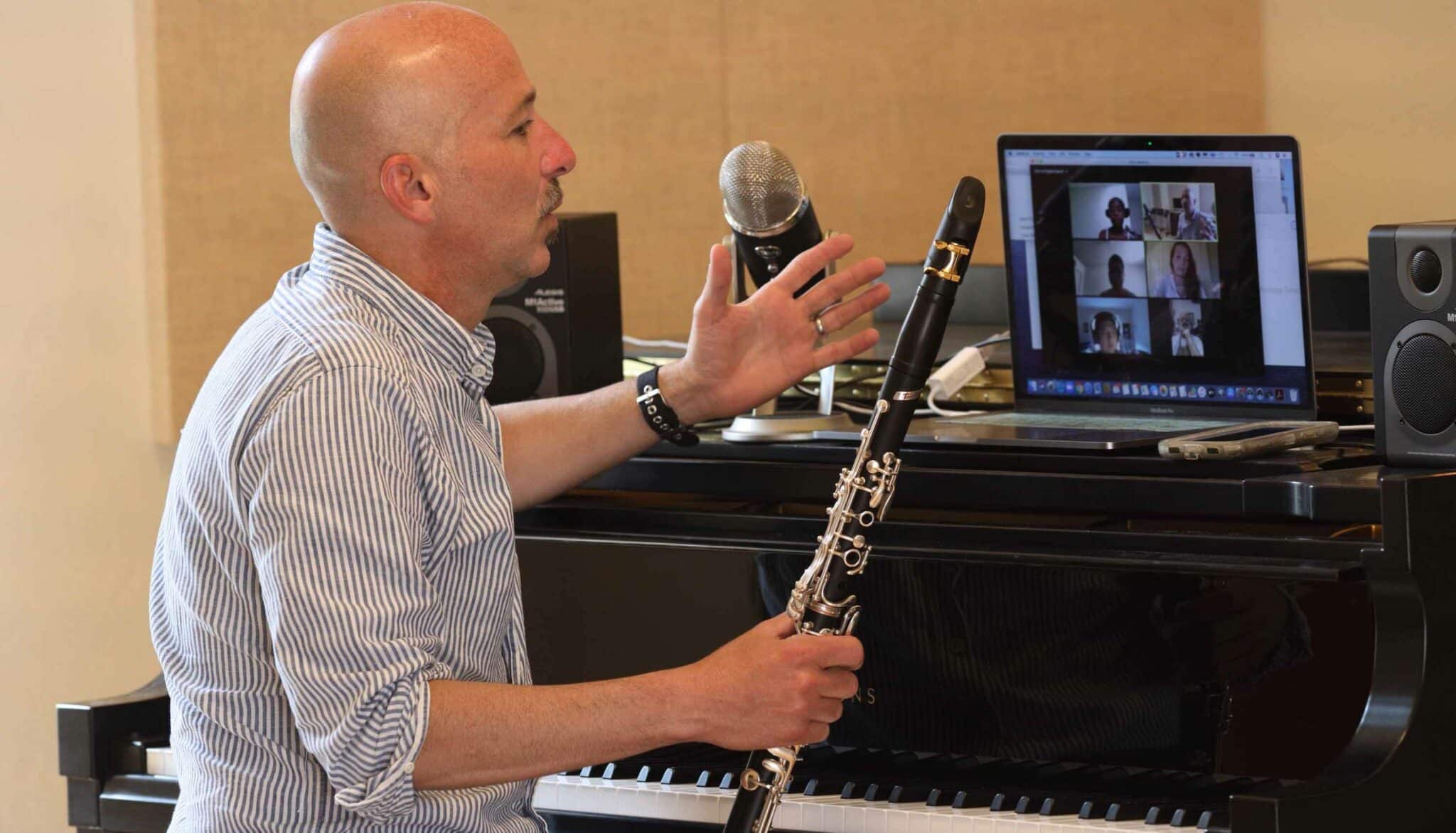 But like the MARLI decision that preceded it, the pivot to the Creative Extension was not an attempt to simply avoid cancelling the summer altogether. It was envisioned as a timely opportunity for growth and development that was designed to go hand-in-hand with MARLI. While the first four weeks focused on training, performance, and the broad topic of innovation, the Creative Extension is about professional development and putting skills to work and ideas into practice. Music Academy President and CEO Scott Reed had this to say about the Extension:
"The Creative Extension is an opportunity for fellows to take their training over the past four weeks and put it into action. MARLI offered a structured four-week curriculum focused on musical exchange between our faculty and fellows, mastery of technical equipment, project-based performance and production, wellness and community, and mentorship through panel discussions featuring industry innovators. The next two weeks removes much of the scheduled activities and launches a creative retreat where our fellows can take time and space to express their ideas and further develop their skills. We hope this is a liberating time where the artistic voice of each of our fellows will shine."
With the regimented schedule of MARLI at an end, the fellows' time commitment will be primarily driven by work of their choosing. This allows them to shift their focus to developing musical and entrepreneurial projects, or to seeking out further professional development. To that end, each MARLI participant had the option to receive a Professional Development Stipend in the amount of $1,250. The Music Academy is proud to offer stipends to 93 of this year's fellows, who will use the funds to develop career skills or produce creative content.
The other professional development aspects of the Creative Extension include the London Symphony Orchestra (LSO) Keston MAX auditions and the Fast Pitch Awards. Through the former a group of fellows will be chosen to travel to London to rehearse and perform with Sir Simon Rattle and the LSO, while in the latter event fellows will present their innovative ideas before a panel of industry experts. Fellows may also choose to participate in the MARLI Digital Challenge, a new competition that asks the question, "How can Music Academy fellows shape and change their approach to performance in a new medium?" Those interested will submit a three- to seven-minute-long video that will be judged by an esteemed panel of industry leaders. Winners will receive a monetary prize and will have their video featured in the Music Academy Concert Hall Online. Stay tuned over the next couple of weeks for more information about each of these activities! One of MARLI's recurring themes was the idea that the fellows need not wait for opportunities to come their way but should use their skills and voices to make an impact in the world now. The Creative Extension and the Professional Development Stipend will allow them to begin putting this idea—and their ideas—into practice. – Henry Michaels Resonance editor, Audience Services and Community Access Manager, Music Academy of the West
---