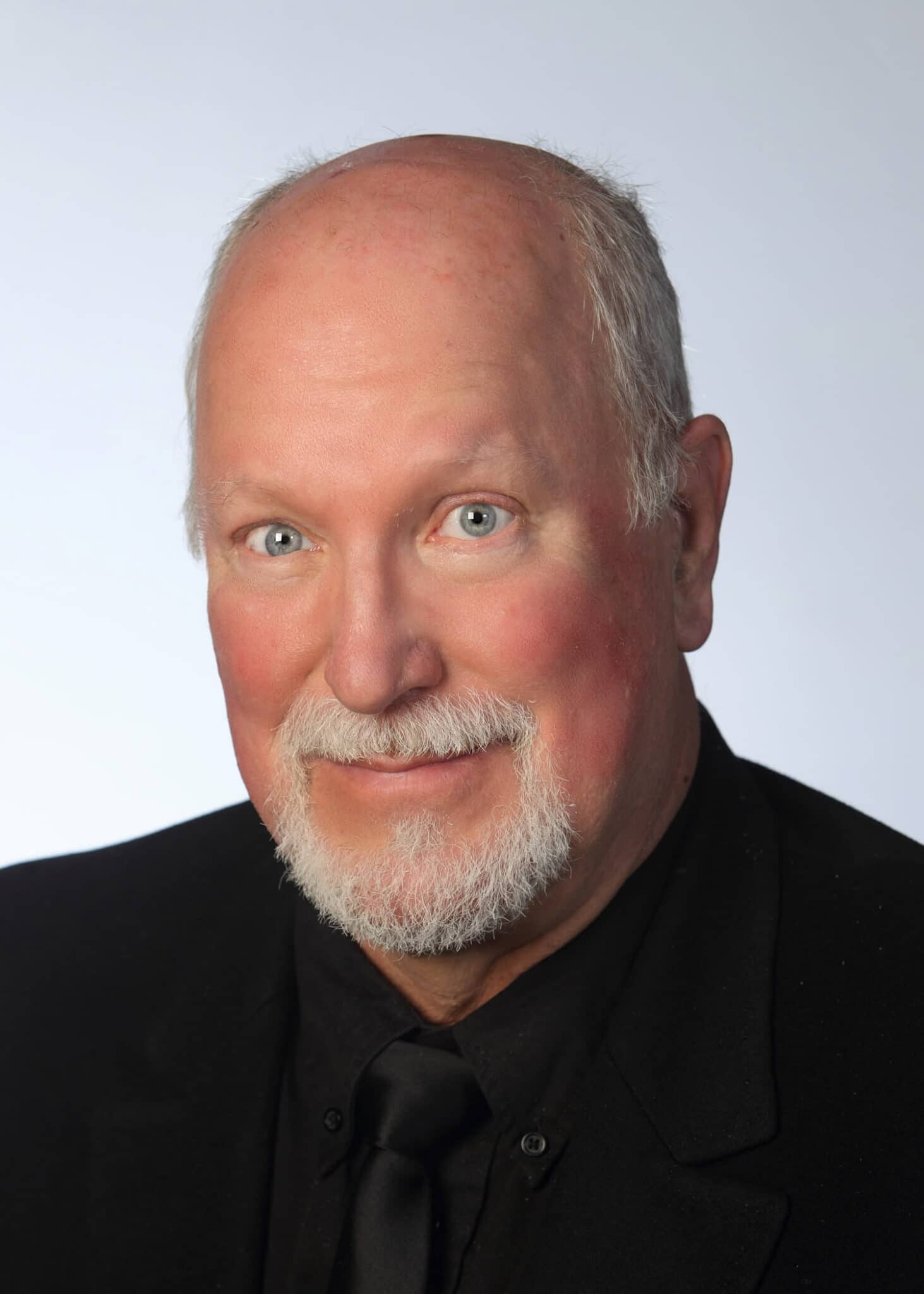 Music Academy of the West employee retires upon 43 years of service 
Buildings and Grounds Technician Fred Lehto grateful to see generations of fellows pass through the Music Academy campus
Santa Barbara, CA — Since 1978, Fred Lehto has served as a devoted caretaker of the buildings and outdoor space of the Miraflores campus of the Music Academy of the West. Starting out part-time in 1977, Mr. Lehto has served during every Summer Festival at the Academy since. He is being honored this month by the Academy with videoconference accolades and he will be celebrated after the pandemic with a dinner joined by President and CEO Scott Reed, Board Chair Eileen Sheridan, and his colleagues of the administration. Fred Lehto has witnessed the Academy's expansion in facilities and programming over more than four decades where he has encouraged multiple generations of Academy fellows, faculty, and community members. He regularly supported the logistics for the Music Academy's Women's Auxiliary during their annual fundraising events. Pine trees Fred Lehto planted on the campus in his early years at the Academy are now over forty feet tall.
Iu2019ve seen so many things change. I saw the campus change; Claeyssens Hall was just a field when I started here, and Don Quixote Courtyard was a relic. I witnessed the renovation of Hahn Hall and the Main House and the addition of Hind Hall. I saw the Music Academy grow in status from a music school where half of the students paid to be there to becoming a full scholarship institutionu2026Itu2019s been a pleasure to be a part of that.
President and CEO Scott Reed began working with Fred Lehto in 1997 when he joined the organization as an intern overseeing alumni connections. "Fred has always brought joy and service to everyone he crosses paths with. He is a treasured colleague among the administration and an expert in our organization's history. He treats the campus and its beautiful gardens as if they were his own. We thank him and are grateful for his long-term devotion to our mission." 
Board Chair Eileen Sheridan added, "We are pleased to recognize Fred Lehto's career as an integral part of the administration, serving the Academy's mission and the community. He has had the longest term of employment in the Academy's history. We are proud to celebrate this notable achievement." 
Auxiliary Chair Meg DiNapoli said, "Fred has always been a champion for the Women's Auxiliary. We have relied on his support for our fundraising efforts and he has always delivered for us at the highest standard. I speak on behalf of all of our Auxiliary members when I express my appreciation for his work and send congratulations for reaching this new chapter in his life." 
As Fred Lehto enjoys his retirement in Santa Barbara with his wife, artist paula re, he will continue to be an active presence at the Music Academy, as a attendee, a cherished resource, and a life-long friend.
About Music Academy of the West
Founded in 1947, Music Academy of the West offers year-round programming for the local community and talented musicians from around the world. Each year, 140 fellows ages 18-34 are selected by merit-based audition from more than 2,000 applicants worldwide to participate in an eight-week Summer School and Festival to prepare them for 21st-century careers. At the Summer Festival, they receive opportunities for advanced study and frequent orchestral, chamber, recital and masterclass performances under the guidance of more than 70 internationally renowned faculty and guest artists. Each fellow receives a full scholarship for tuition, room and board. In 2018, the Music Academy began a partnership with the London Symphony Orchestra (LSO) that brings LSO musicians to Santa Barbara, to teach and perform, and sends twelve Keston MAX Fellows to London for ten days of training and performance with the orchestra. Career-launching opportunities for fellows and alumni are offered through the Academy's Innovation Institute. Summer Innovation Seminars bring together industry leaders and cutting-edge artists to engage fellows and audiences in discussion about the present and future state of classical music, while the annual Fast Pitch Awards give fellows a platform to present their entrepreneurial ideas. The Academy's Alumni Enterprise Awards have provided more than $220,000 in grants for forward-thinking projects in artistic expression, audience development, education, community engagement, social justice and technology; recipients of the awards are also invited to attend a five-day Innovation Residential. Academy alumni create careers in music and beyond and are members of major symphony orchestras, chamber orchestras, ensembles, opera companies, and academic faculties throughout the world. Music Academy of the West also provides music education locally through 
Sing!, 
a free, after-school choral initiative for seven-to-twelve-year-olds from 28 schools in Santa Barbara County. The Academy presents more than 150 public events annually in four campus venues and in sites across Santa Barbara and online. For more information, visit 
musicacademy.org.
photo by Phil Channing
Released: September 11, 2020 Kate Oberjat Director of Marketing and Communications Music Academy of the West
koberjat@musicacademy.org