Celebrate the rebirth of the new year with a gift of hope. On Tue, Jan 24 at 7 pm, UCSB Arts & Lectures will present EDEN, a ravishing new theatrical tour de force from the world-renowned mezzo-soprano Joyce DiDonato featuring members of the Music Academy's Sing! children's chorus and the Baroque chamber orchestra il Pomo d'Oro at the historic Granada Theatre.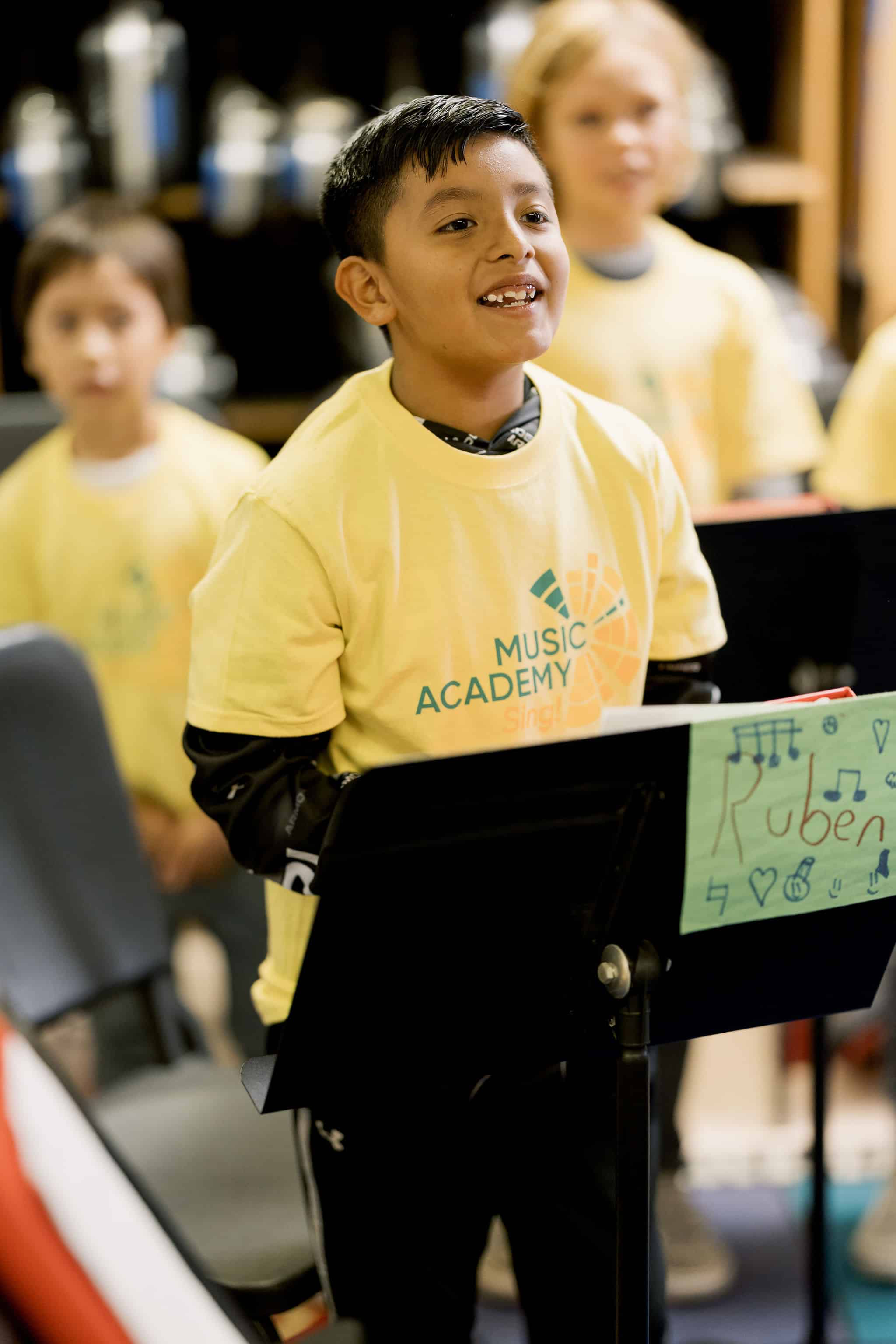 EDEN incorporates 60 young singers from the Sing! children's chorus onstage for the finale, a choral composition centered on environmentalism called Seeds of Hope. The choristers will work on the context of the piece with a Teaching Artist from ITAC (International Teaching Artists Collaborative) in a private workshop at the Music Academy in preparation for the performance.
In addition to this community engagement component, and to ensure that the EDEN experience continues to grow outside of the concert hall, each audience member will receive seeds to plant as Joyce asks: "In this time of upheaval, which seed will you plant today?"
By traveling seamlessly through four centuries of music, including a new commission from Academy Award-winning composer Rachel Portman, a searing and singular experience of hope unfolds. Working closely with il Pomo d'Oro, DiDonato has crafted an exquisite evening of unforgettable imagery and dynamic ensemble performance.
PROGRAM
UCSB Arts & Lectures Presents Joyce DiDonato EDEN
Tue, Jan 24, 7 PM
Granada Theatre
Joyce DiDonato executive producer and mezzo-soprano
Early Music Ensemble Il Pomo d'Oro
Music Academy Sing!
Zefira Valova conductor
Marie Lambert-Le Bihan stage director
John Torres lighting designer
Joyce DiDonato: EDEN is co-commissioned by UCSB Arts & Lectures along with University Musical Society of the University of Michigan; the Harriman-Jewell Series, Kansas City; Abu Dhabi Music & Arts Foundation; Cal Performances at University of California, Berkeley and Stanford Live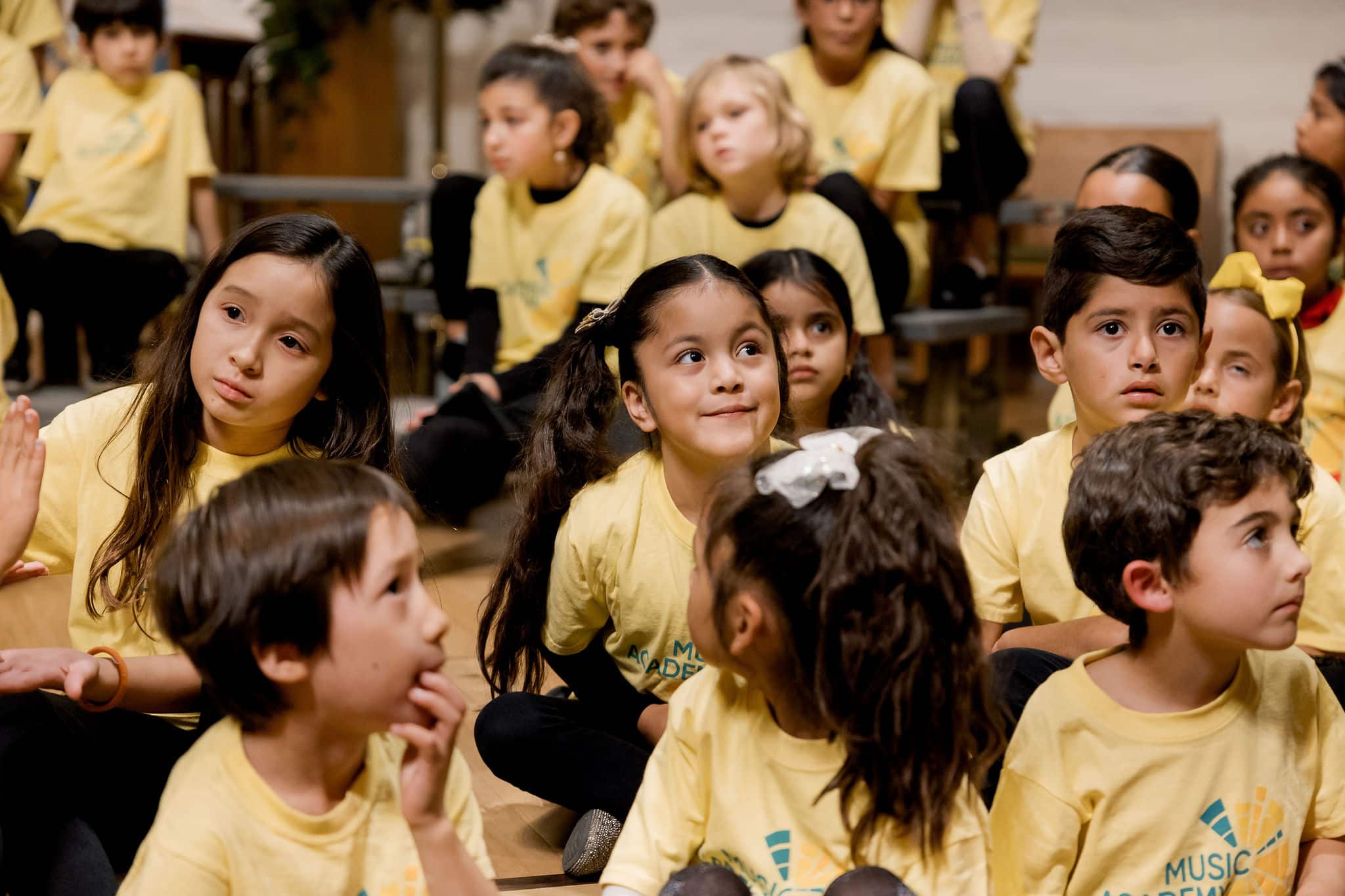 SING!
Sing! rehearses twice a week at Adams, Canalino, Franklin, Monroe, El Camino, and Isla Vista elementary schools and once a month at the Music Academy. Students from 33 schools are represented in Sing! plus homeschoolers. The program's objectives are to help children:
Discover and develop their ability to imagine and express themselves through music.
Gain confidence in using their voice to communicate ideas and emotions.
Work together to create something larger than themselves.
Learn about people and cultures from around the world through singing.
Foster a lifelong love for listening to and making music.
Work together with others from many different cultural and socioeconomic backgrounds to create something larger than themselves.
For more information about Sing!, visit musicacademy.org/sing
MUSIC ACADEMY
Located in Santa Barbara, the Music Academy creates a space where exceptional talent can thrive by encouraging artists to stretch, experiment, improvise, and play. We give artists the tools they need to become not just great musicians but great leaders. With the sun shining brightly on possibility and potential, we unleash the creators who will reimagine the future of classical music. We catalyze the change that will propel classically trained musicians boldly forward. 
The Music Academy's year round programs are: Sing!, a children's choir free of charge for all participants that performs with local, national, and international partners; the annual Summer Festival for 136 fellows with more than 120 performances and events, Solo Piano, Duo, Fast Pitch, and Marilyn Horne Song Competitions; the Keston MAX partnership with the London Symphony Orchestra; the Innovation Institute's Alumni Enterprise Awards; and the new Mariposa Series of concerts by Academy-affiliated artists. For more information, visit musicacademy.org.
SING photos by Zach Mendez

Kate Oberjat (she/her/hers)
Director of Marketing & Communications
Music Academy
805-695-7908 / koberjat@musicacademy.org