discerning –
a musically-informed audience
appreciative –
an audience that recognizes the artistic worth and merit of varying works
adventurous –
an audience that is willing to be challenged and to try new things These carefully chosen words of the Music Academy's mission statement are at the core of how we approach our relationship with our audience. It is in that spirit of discernment, appreciation, and adventurousness that we offer these playlists for you to explore on your own. Be sure to catch up on our previous playlists on the 
Resonance Blog. 
LISTEN TO THE PLAYLIST
---
For our final playlist of 2020, we're visiting a
few
of the entries to the field of recorded classical music by Music Academy alumni and faculty artists, including three that were nominated for Grammy Awards! It's a long playlist this time, but hey, we've got to give you enough music to get you into the New Year! Enjoy!
Richard O'Neill ('98, '99) – Concerto for Viola and Chamber Orchestra, Christopher Theofanidis
First up is violist Richard O'Neill's recording of Christopher Theofanidis' Concerto for Viola and Chamber Orchestra, which was recently announced as a nominee for the Grammy Award for Best Classical Instrument Solo. This is the third Grammy nomination for O'Neill, who is both an alumnus of and a faculty artist at the Music Academy. In June of this year, he was appointed as the violist of the renowned Takács Quartet, whose members are also Music Academy faculty members. He and the other members of the quartet serve on the faculty of The University of Colorado Boulder. Christopher Theofanidis (b. 1967) is an American composer whose works have been performed by orchestras from around the world. His Concerto for Viola and Chamber Orchestra was written in 2003 for the violist Kim Kashkashian. Each of the four movements was inspired by a collection of Native American poetry. "These poems were wildly different in character," writes Theofanidis, "but they had in common a supernatural sense of nature and an extremely evocative, if often terse, vocabulary. I fixated on certain lines from these poems, and in an almost meditative sense, the music has come from these lines." Theofanidis also writes that he believes the work was "deeply influenced" by the September 11, 2001 terrorist attacks, as the concerto was "written before, during, and in the shadow of" those events.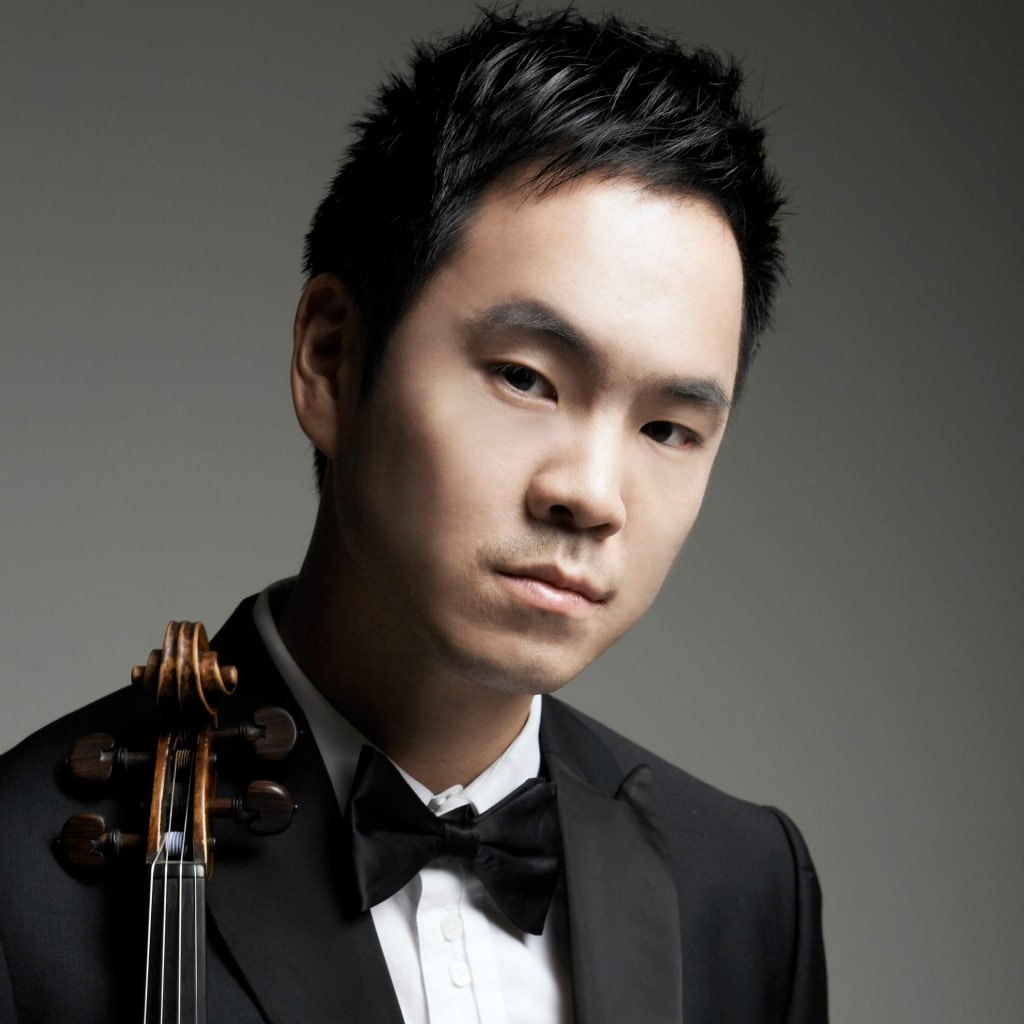 Spektral Quartet – Experiments in Living
Spektral Quartet features in its ranks not one, but two Music Academy alums: violinist Clara Lyon ('03, '04) and violist Doyle Armbrust ('01, '03). Experiments in Living, the group's latest release, promises an "album [that] will never be heard the same way twice." It's intended as a choose-your-own-adventure-style listening experience, one which invites the listener to try new combinations of the music – which ranges from 19th century to contemporary – and, as The New Yorker's Alex Ross wrote in a glowing review, "to move the music from the background to the foreground, to read it like a book."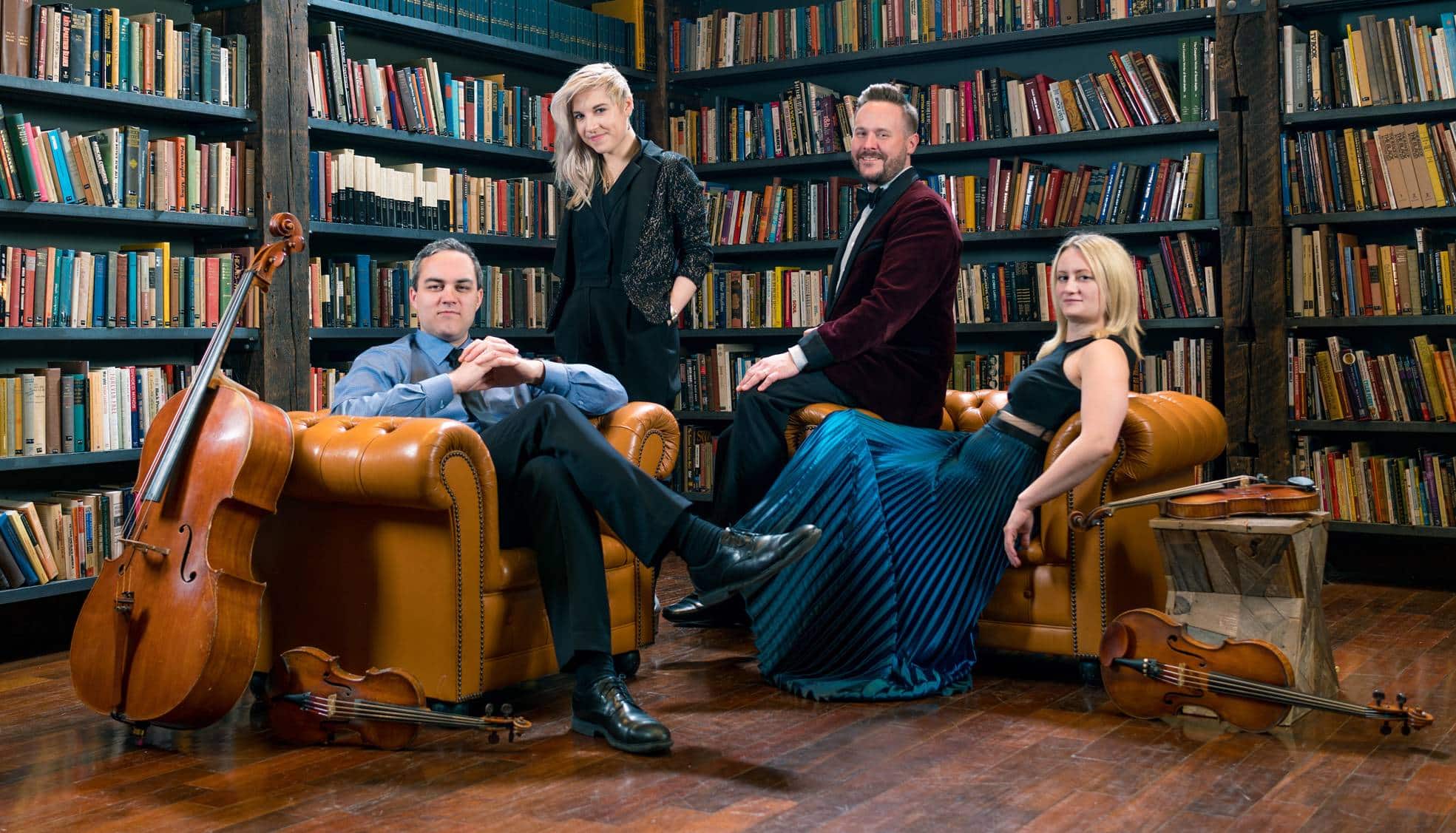 To facilitate this unique listening experience,
Experiments in Living
is paired with a set of "Tarot-style interpretive cards." The listener can shuffle these cards to guide repeated trips through the full album. Having listened to the album in shuffled order, I can say that it's a singular and rewarding experience, one which blurs time and reveals unexpected connections and relationships. And having listened through the album in "normal" fashion, I can say that the appeal of
Experiments in Living
doesn't come solely from the unique ideas that underlie its construction, but also from the Spektral Quartet's beautiful playing on every single piece. For the sake of playlist length, I didn't include the
entire
album here, but instead went with a representative (and randomly selected!) set of elements from three pieces: Johannes Brahms' String Quartet No. 1 in C Minor (the earliest work on the album), Arnold Schoenberg's String Quartet No. 3, and Charmaine Lee's
Spinals
(one of the newest pieces). Spektral Quartet provides an
online version of the cards
, which I used to generate these random pieces and their order.
Jeremy Denk – I Still Play, John Adams
Earlier this year, Nonesuch Records released an album of piano pieces that were written to honor Bob Hurwitz, the record label's Chairman Emeritus who in 2017 transitioned away from his previous role as president after 32 years at the helm. Pianist Jeremy Denk, who serves as a faculty artist at the Music Academy, performed I Still Play by the American composer John Adams (b. 1946), a piece that also Denk premiered in 2017 at a concert in honor of Hurwitz. The genesis of the work, a set of variations, came from Adams overhearing someone ask Hurwitz if he still played the piano. The record executive's response – "I still play" – not only inspired Adams' work, but also became the basis for the concert and, eventually, the album.
Nicholas Phan and Myra Huang ('00) – Clairières dans le ciel, Lili Boulanger
Tenor Nicholas Phan and alumna pianist Myra Huang's album Clairières – Songs by Lili & Nadia Boulanger is a 2020 Grammy Award nominee for Best Classical Solo Vocal Album. In this collection of songs by Lili Boulanger (1893-1918) and her older sister, the composer and composition teacher Nadia Boulanger (1887-1979), the younger Boulanger sister's song cycle Clairières dans le ciel seems to stand out. Boulanger completed these settings of poems of Francis Jammes while living and working in Rome after winning the prestigious Prix de Rome composition prize in 1913, the first woman to do so.
Isabel Leonard ('05) – From the Diary of Anne Frank, Michael Tilson Thomas
Although the album on which From the Diary of Anne Frank appears is new, the work itself, a setting for orchestra and narrator of sections of Anne Frank's historic diary, is not. Commissioned thirty years ago by UNICEF, Michael Tilson Thomas (b. 1944) originally premiered it with the New World Symphony in 1990. Narrating at that first performance was noted UNICEF ambassador Audrey Hepburn. In a program note about the work, MTT writes: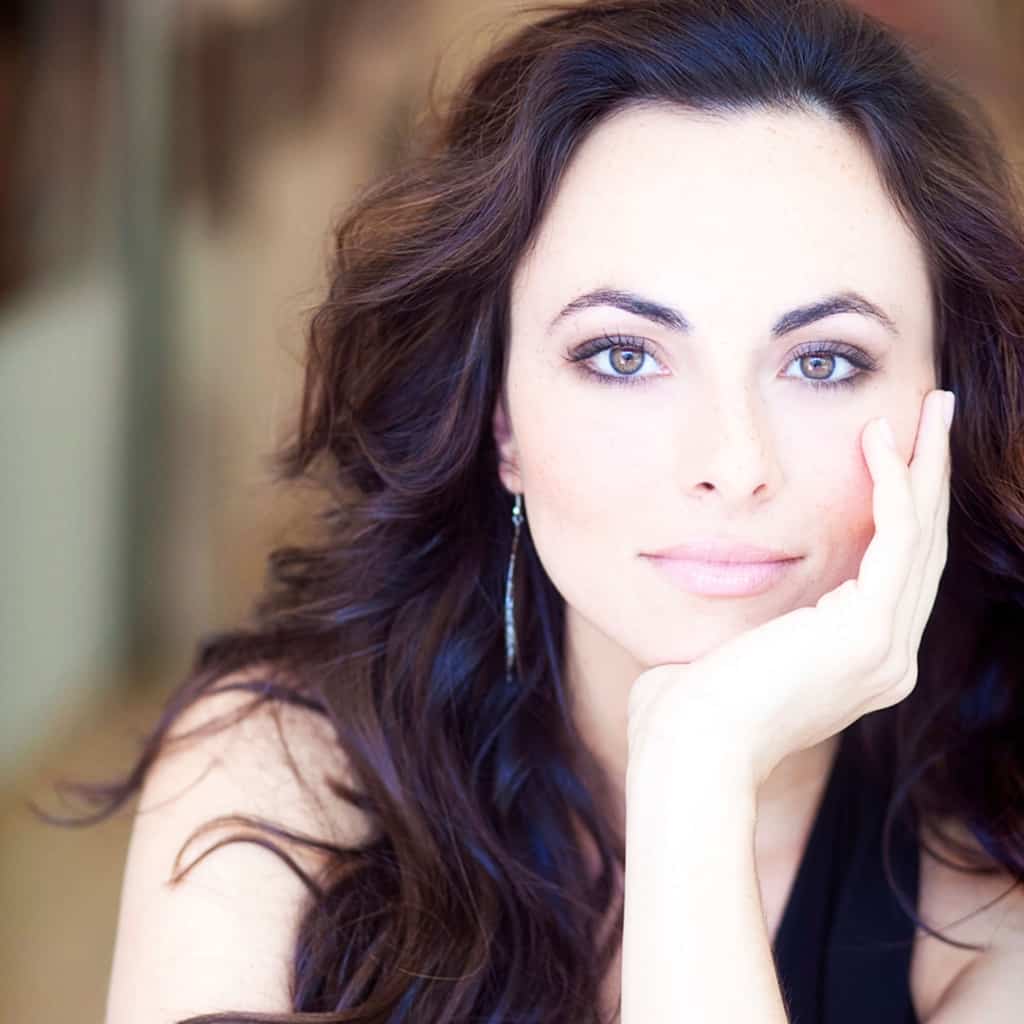 "Audrey [Hepburn] had grown up in Holland; she was exactly the same age as Anne Frank and identified strongly with her – and with the suffering of all children. This work was written as a vehicle for Audrey in her role as an ambassador for UNICEF. It takes shape primarily from the diary passages that Audrey and I selected and read together. While some of the words concern tragic events, so many of them reflect the youthful, optimistic, inquisitive, and compassionate spirit of their author." In honor of MTT's 25
th
and final year as its music director, the San Francisco Symphony released a recording of the work featuring Music Academy alumna mezzo-soprano Isabel Leonard ('05) as narrator. For this album, Leonard and MTT are both nominated for a Grammy Award for Best Classical Compendium. – Henry Michaels
Resonance
 editor, Audience Services and Community Access Manager, Music Academy of the West
---
Sources:
https://www.theofanidismusic.com/
https://www.newyorker.com/culture/culture-desk/two-thriving-string-quartets
https://spektralquartet.com/experiments-in-living
nytimes.com/2017/03/30/arts/music/robert-hurwitz-nonesuch-celebration.html
https://www.nonesuch.com/journal/nonesuch-releases-i-still-play-new-piano-pieces-tribute-president-bob-hurwitz-2020-03-25
Annegret Fauser and Robert Orledge, "Boulanger, (Marie-Juliette Olga) Lili," in
Grove Music Online
https://www.sfsymphony.org/Discover-the-Music/SFS-Media/TilsonThomas
michaeltilsonthomas.com/2020/06/25/michael-tilson-thomas-and-the-sfs-release-tilson-thomas-from-the-diary-of-anne-frank-meditations-on-rilke/