The Compeer Program at Music Academy of the West is a special tradition. It involves the pairing of each Academy fellow with a community member, typically someone with whom they share common interests. During the eight-week Summer School and Festival, the Compeers and fellows get to know each other over dinners or during outings. The Compeers attend events in which the fellows are performing; many can be seen attending
every
event in which their fellow is involved, from weekly masterclasses to concerts. The bonds formed between fellows and their Compeers are strong and often develop into lifelong friendships. It is not at all uncommon for Compeers to regularly keep in touch with fellows they were paired with years earlier. When the 2020 Summer School and Festival transitioned into the Music Academy Remote Learning Institute (MARLI), it was imperative that the Compeer Program be included in the fold. So, the activities that normally take place in person over the course of eight weeks shifted an online format over the course of four. You would think that getting to know someone from a distance would be more difficult than good old-fashioned face-to-face contact (not mediated by a screen, that is). The overall experience, however, has proven the opposite to be true. I recently had the opportunity to sit down (over Zoom, of course!) with Ellen Barger. Ellen serves as the Assistant Superintendent for Curriculum and Instruction for the Santa Barbara County Education Office and is a member of Music Academy's board of directors. She's also a first time Compeer who discovered some unexpected silver-linings in getting to know violists
Lauren Evelynn Tyros
and
Srivishnu (Vishnu) Ramankutty
—whom she lovingly calls "her" fellows—over Zoom.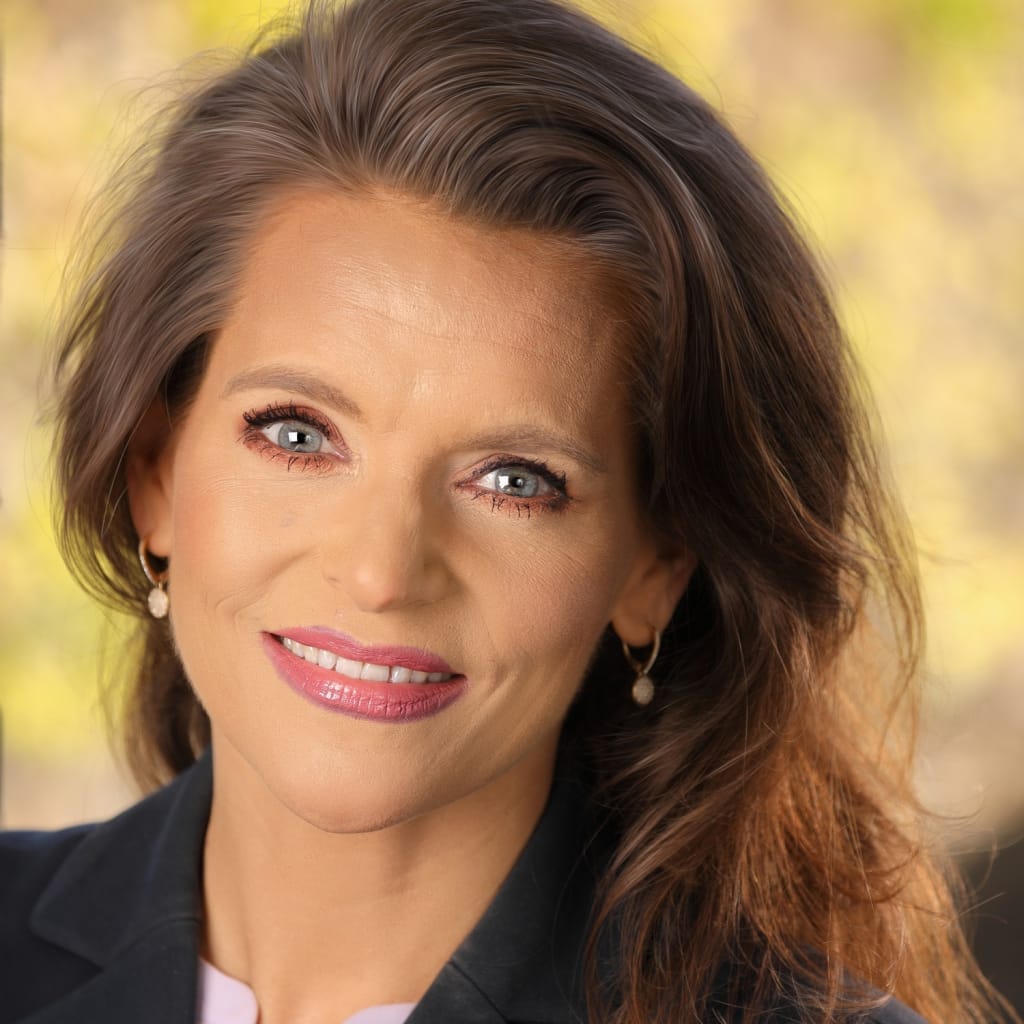 Henry Michaels: What led you to become a Compeer? Were you already planning to be a Compeer before the socially distanced model was announced? Ellen Barger: Yes, I had intended to be a Compeer. It was something that I had learned about in the past. I knew others who had done it and they had such great experiences being Compeers. I love the whole concept. When I would come to masterclasses and performances, I would feel attached to the fellows I'd see; I'd feel myself rooting for them. The whole idea of being able to have a personal relationship with someone who's experiencing the Festival and seeing it through their eyes just seemed like such a rewarding experience. Plus, as an educator, I just love young people. I love their energy, their intellect, their perspective on life—it's such a gift! What was it like getting to know the fellows in a distanced format? And how did you go about getting to know one another? I think that getting together on Zoom made it really intimate. We didn't have the distractions of a dinner or an event, so we really got to know each other by talking about their experiences, by talking about their identities and who they are and who they're becoming. They were so open and welcoming, and I think we were all excited to virtually meet each other.
One of the things that I think was really helpful in getting acquainted was giving each other a tour of our hometowns. Lauren is from Montreal, Vishnu is from Miami, and I'm from Santa Barbara. They did tours one week and then I did the next. It was a combination of pictures that we took and pictures that we found. We discovered some things that we have in common through the pictures we took. We just found all these ways to talk about what they're doing and what they're learning. But it also led to some really great and deep conversations. From our conversations, it became clear that having someone really interested in all parts of their life, to talk to about their experiences, to process the complex interaction of emotions and ideas, was very valuable. I'd say that is the only loss in this is that I didn't get to hear them play enough. I didn't get to hear them perform. And that's the part I'm most looking forward to next year. I think so much of what we talk about and read about lately focuses on what we're missing, but it seems there are ways that you might have been encouraged to connect more deeply by stripping things away and just focusing on them. Maybe we can all take something from this. Yes. I would say that what is lost in performance, can become a gain—letting down the performance and getting to know the person behind the performer. Then, as a compeer, you're rooting for the person even more. I think this intimacy accelerates the letting down of the guard and I got to know the person first. I really feel like a part of their fan club! I got to hear Vishnu play once in an online studio class, and while he was playing Scott Reed dropped into the Zoom. And I was excitedly texting him saying, "That's my fellow!" It's amazing how quickly that bond forms between people of different generations, from different backgrounds, and who've known each other for such a limited amount of time, isn't it? Yes! I am on Team Vishnu. I am on Team Lauren. Forever! I feel such a deep gratitude that these young, amazing people let me in, that they want to talk to me. I think just really caring about all the parts of them as people and how that impacts them as an artist, an intellectual, and as a creator, and wanting so badly that they'll be able to express all parts of themselves…it's something really special. I just can't wait to see them next year in person!