William Grant Still's
Patterns 
is featured on the Academy Chamber Orchestra concert conducted by Michael Tilson Thomas at the Granada Theatre this Saturday, July 17 at 7:30 pm. Get your tickets now for this concert, which also features Richard Wagner's
Siegfried Idyll
and Johannes Brahms's Serenade No. 2.
BUY TICKETS
This guest post/program note comes courtesy of the Music Academy's partnership with the UC Santa Barbara Department of Music, a key part of 
Project Resonance
, a unique program combining writing training with public engagement. Through this initiative, both Academy fellows and young scholars from UCSB are given the opportunity to work on program notes and other written materials for the Summer Festival. *** William Grant Still's career has been most often unfairly defined by a relatively short compositional period. His
Afro-American Symphony
in particular, which makes prominent use of blues idioms, has become one of Still's most well-known and celebrated pieces, and it has continued to be performed by many orchestras well beyond its 1930 composition date. And for good reason: it demonstrates his ability to compose in symphonic and other classical musical forms, while interweaving his expertise in popular styles of music from his time in New York working as an arranger with popular musicians like W.C. Handy. This period of Still's music was deeply influenced by the Harlem Renaissance, which celebrated the artworks of Black artists, including Still, and famous figures such as W.E.B. Dubois, Langston Hughes, and Josephine Baker, and the mixture of popular and classical musical idioms has become a major signifier of Still's unique musical voice. Although this style has defined most of Still's reception, when we look further into the music he wrote throughout the entirety of his career, it's clear that his works actually contain a wider variety of styles and compositional techniques.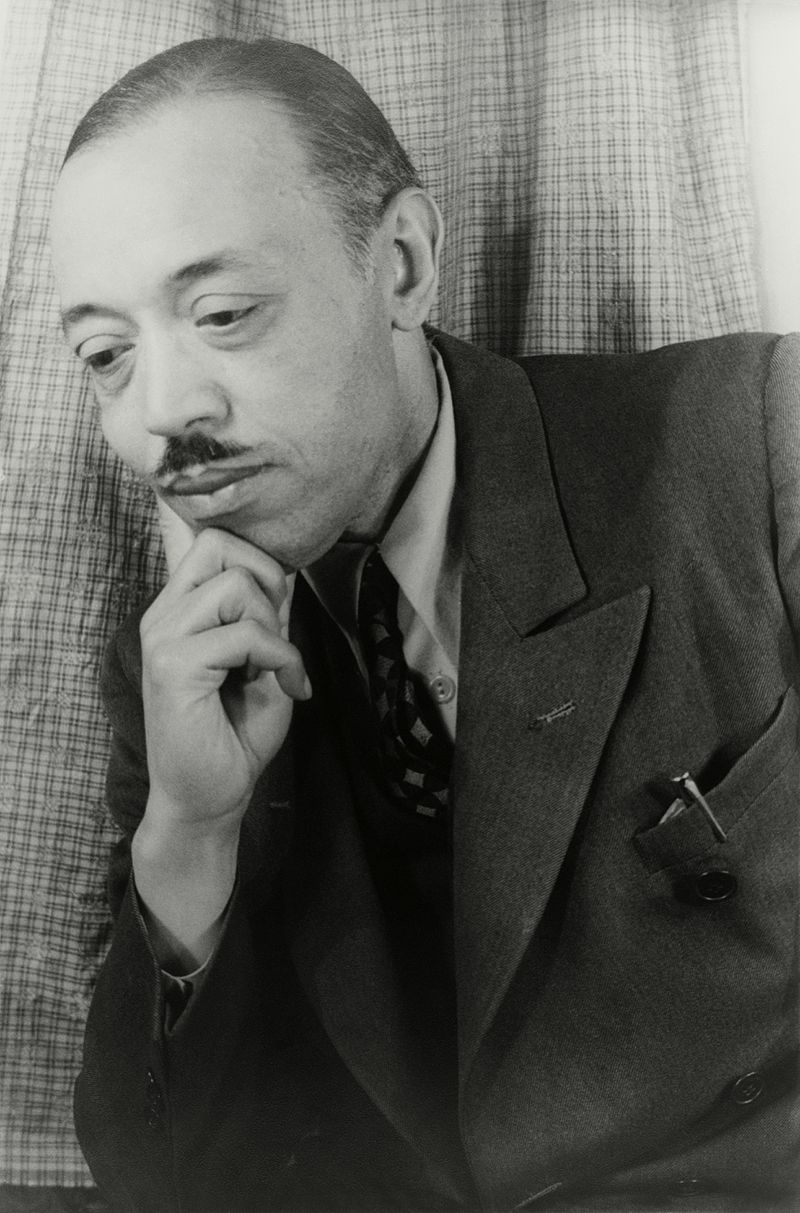 Still's compositions during the mid-twenties to the early thirties, including the Afro-American Symphony and his ballet Sahdji (1931), are part of what has been referred to as his "racial period." This period consists of music written using idioms taken from Black musical traditions, especially the blues. However, much of Still's work included influences from other musical sources as well. In his youth, Still worked with a number of classical music composers, including George Whitefield Chadwick, a well-known American composer of the late nineteenth and early twentieth centuries, and Edgard Varèse, a prolific French avant-garde composer. After studying with Varèse in the early 1920s, Still experimented with an ultra-modernist style and had works performed at public new music concerts; however, these works did not always garner positive feedback. In a 1925 review for Still's piece From the Land of Dreams, Olin Downes, a music critic for the New York Times, wrote that "one had hoped for better things from Still…Is Mr. Still unaware that the cheapest melody in the revues he orchestrated has more reality and inspiration than the curious noises he has manufactured?" Another review from music critic Paul Rosenfield claimed that "Still has learned much from Edgard Varèse, his instructor, although he has not yet quite learned to speak out freely…but Mr. Still has a very sensuous approach to music." Further, Rosenfield claims that "the use of jazz motives in the last section of his work is more genuinely musical than any to which they have been put, by Milhaud, Gershwin, or any one else." This feedback led Still to reconsider his own compositional style and create an idiom "that would be modern but not so much so that it would fail to be recognized at once" as stemming from blues or jazz. What these critiques seem to imply is that there were certain racialized expectations for the type of music that Still would produce as a Black composer. Of course, Still did have extensive experience in arranging music for radio and theater orchestras, and the combination of popular idioms with his classical and modernist education create a voice unique to Still that have afforded him a well-deserved reputation as an incredibly talented composer. However, these critiques also indicate a certain expectation of Still as a Black composer to include music audiences would more associate with his racial identity. Although Still's so-called "racial period" only lasted until around 1932, his works from this period have remained some of his most popular and his most often discussed. His later works do not eschew the blues/jazz inspiration, but they do expand to include other musical idioms, including using inspiration from other culturally based musical styles, including Native American traditions.
While these pieces are undoubtedly enjoyable and demonstrate an incredible range of compositional talent and emotional expression, the emphasis on Still's earlier works has resulted in many of his later works being underperformed and often underappreciated. Patterns¸ which Still wrote in 1960 and was first performed by the Inglewood Symphony Orchestra in 1961, represents the wide range of Still's compositional talents. According to Still, the piece's title "refers to the rather persistent rhythmic designs in its five sections, each of which was developed from the germ of a particular rhythmic theme." As a result, this piece focuses less on incorporating blues-inspired melodies and instead demonstrates a return to some of Still's more modernist compositional practices. In Patterns, Still emphasizes the rhythmic patterns through techniques of musical repetition and expansion that in many ways anticipates some of the later minimalist works of the 1960s. Despite the piece's forward-looking nature, it is not frequently performed and is not often given more than a footnote or a passing mention in a catalogue of Still's works. To emphasize only William Grant Still's more overtly blues-inspired music does him a disservice and in many ways continues the same racialized expectations of his music that he dealt with while he was alive. More frequent programming of Still's works—in all their breadth—is an important to step in recognizing his true versatility as a composer. – Jillian Fischer PhD Candidate, Musicology, UC Santa Barbara
---