What do you picture when you hear someone say "grant writer?" A lot of people type that phrase into their mind's search engine only to find, "Error 404: File not found." For me, images of Ego, the acerbic food critic from the film
Ratatouille
come to mind––someone who sits in a high tower within a dark room, filling their
shelves with three-inch binders full of financial reports and five-year growth models. Perhaps I should explain. Grant writing is a kind of behind-the-scenes practice that allows individuals or institutions to apply for funding from government departments, corporations, or trusts. Proposals are written specifically for each granting agency, requiring extensive audience analysis and a highly-detailed presentation of the project's means and objectives. For years I believed this to be an exercise reserved solely for academic institutions and research labs whose lofty goals necessitated government-sized lumps of money. Why would I ever need to involve myself with grant writers or, god forbid, learn grantsmanship myself? I'm a pianist––what need do I have for grant funds in my career as a musician?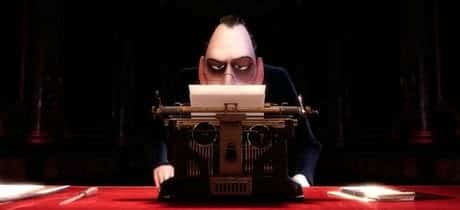 Much to my surprise, grants fund many of our favorite arts institutions. These pillars of support often appear only as a logo on the back of a playbill or a line of text printed in ten-point font at the bottom of a concert program. The National Endowment for the Arts (NEA), for example, provides financial support for young-artist opera programs such as Merola Opera Program, Wolf Trap, and the American Lyric Theater, as well as symphonies like the Chicago Symphony Orchestra, Los Angeles Philharmonic, and New York Philharmonic. Most recently the NEA granted funds to state and regional arts agencies via the CARES Act to help institutions, large and small, through the financial strain caused by COVID-19. Violinist Kelly Hall-Tompkins underlined the importance of grant writing in our first MARLI seminar; learning the language and structure of successful grant proposals helped her fund a wide variety of personal projects that launched her solo career. She stressed that musicians don't have to be entirely dependent on an academic or arts institution to award us a job, that by pursuing our own creative projects––ones that express our unique vision and give insight into what makes our hearts sing––we can curate for ourselves the musical career to which we aspire.
It was this seminar that sparked the idea for my Creative Extension project: taking a course in grant writing. On a practical level, I think that learning the language and culture of grant writing would be immediately useful for completing my dissertation recording project. Before the pandemic shut down academic institutions, I was in the midst of
sessions to produce an album of André Previn's unrecorded  works for voice and piano duo. When the University of Colorado Boulder moved to remote teaching, the music school cancelled all remaining recitals and recording projects in our performance hall, leaving me with two song sets on the cutting room floor. Completing this project in its entirety will require funds to rent the space again, pay my partners and recording engineer, and purchase distribution rights to Previn's music, among much else, funds which I hope to obtain through grants. On a much broader scope, however, learning successful grant writing opens up an enormous world of musical possibilities. As a collaborative pianist, I have always loved performing with other musicians, coming together to bring our shared vision to life. Grant writing will allow me to do exactly that, to work with performers and develop a venture greater than the sum of its parts. Projects don't just happen––considering the alternative options, grants are a great way to transform nascent ideas from simple ingredients into a five-course meal.
– Barbara Noyes
---
Image above from Disney and Pixar's 
Ratatouille 
(2007)
This Music Academy fellow guest post is the result of new training opportunities in publicly-engaged writing, a key part of our 
Project Resonance 
initiative. To learn more about 
Project Resonance
, read the 
Resonance Blog's
 introductory post 
here
.