Hansel and Gretel is an odd opera. Well, it's not an odd opera to experience. In fact, it's quite warm and cozy as far as operas go, this setting of the beloved Brothers Grimm fairy tale. What makes Hansel and Gretel odd is its inexplicable success.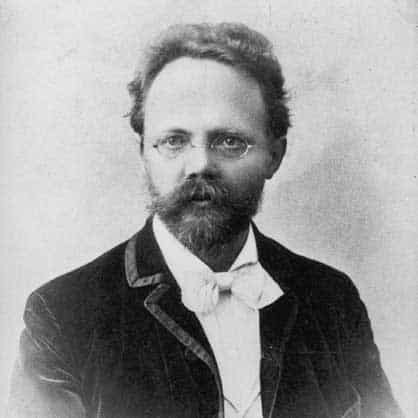 It all began when Adelheid Wette planned a special show for her children, adapting the wildly popular story into a short drama they could perform as a family. Looking to elevate her domestic entertainment even further, Adelheid reached out to her brother, the composer Engelbert Humperdinck (1854-1921), asking him to write some folk songs to accompany the drama. Humperdinck completed the songs and fell in love with the material, planning to upgrade what began as a side project into a full-fledged artistic endeavor. Initially setting out in 1890 to revamp his folksongs into a Singspiel (a musical theater-esque series of songs punctuated with dialogue in the style of Mozart's Magic Flute), Humperdinck completed a full-scale opera in 1893, and thus Hansel and Gretel was born. The work premiered at the end of that year and was an immediate success, with dozens of performances all over Germany within the its first year. But what makes this odd? This sounds like a sweet story of how a composer used a burgeoning family tradition to spark creation. The unusual part is how this quaint opera-that-could has survived to even be talked about considering the situation surrounding its composition. Richard Wagner cast a titanic shadow over German opera following his death in 1883, something of which Humperdinck was constantly aware. As a young man he cut his teeth in the music industry working at Wagner's Bayreuth Festival, eventually working his way up to conducting the children's chorus for the premiere of Parsifal in 1882. After Wagner's death, Humperdinck spent some time in Paris, but maintained his association with Bayreuth, helping out with the yearly festival and maintaining contact with the Wagner family. It wasn't until the 1890s, after the success of Hansel and Gretel, that his career as a composer took off.
Humperdinck's tenure at Bayreuth shows in his music, as Hansel and Gretel sounds positively Wagnerian due to its explicit dramatic and musical similarities to Parsifal. Daphne Leong, for example, has noted how the two plots are similar (groups of people stuck in a forest oppressed by sinister magic) and how Wagner and Humperdinck use rhythm and meter similarly to create musical oppositions between good and evil. However, Humperdinck's innovation lies in how he was able to take Wagner's (self-serious) Germano-centric style and add an element of light-heartedness and whimsy. Audiences got the harmonic bliss and folksy nationalism expected from a Wagner opera, but with the innocence of fairy tales and bedtime stories. What else could one expect from a composer so paradoxically fond of children (through the Bayreuth and familial connections) and the self-serious behemoth of German opera? Wagner's death left no clear operatic successors despite his massive influence at the time of his death. This void is part of the reason that Hansel and Gretel stands out, as it is the only German opera between Wagner's death and the turn of the 20th century that has survived into the repertoire today. Humperdinck was able to create something familiar and yet fresh, especially considering that the new wave of popular Italian verismo operas was creeping up from the south at the same time as Hansel and Gretel (with Mascagni's Cavalleria rusticana and Leoncavallo's Pagliacci premiering in 1890 and 1892 respectively).
The other part of Humperdinck's success has to do with Humperdinck himself, as one can hardly avoid reading any histories of 19th-century music without his name cropping up. Because of his connections in Germany and in France, Humperdinck came into contact with several now-legendary figures like d'Indy, Saint-Saëns, Mahler, Brahms, Wolf, and even Puccini. In addition, the career of Richard Strauss (1864-1949) is curiously tied up with Hansel and Gretel. Strauss was the Kapellmeister of the Deutsches Nationaltheater Weimar where Hansel and Gretel premiered, and was actually the first production's conductor. Strauss was immediately taken with Humperdinck's new work, stating that it was "a masterpiece of the highest quality… all of it original, new, and so authentically German." Strauss was in the midst of writing his now-famous tone poems Don Juan and Death and Transfiguration, and would premiere his first opera Guntram at the same theater in May 1894, just five months after Hansel and Gretel's premiere.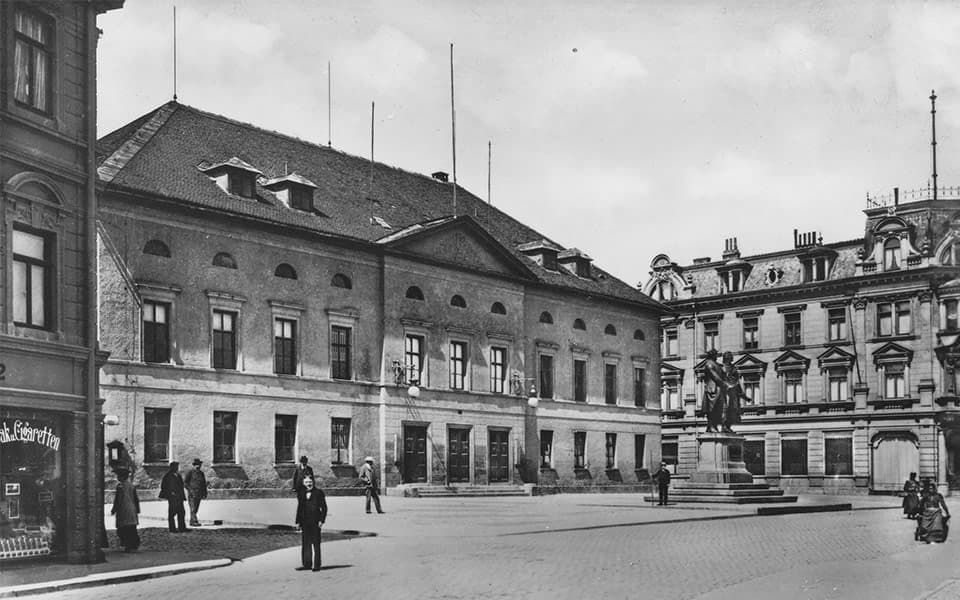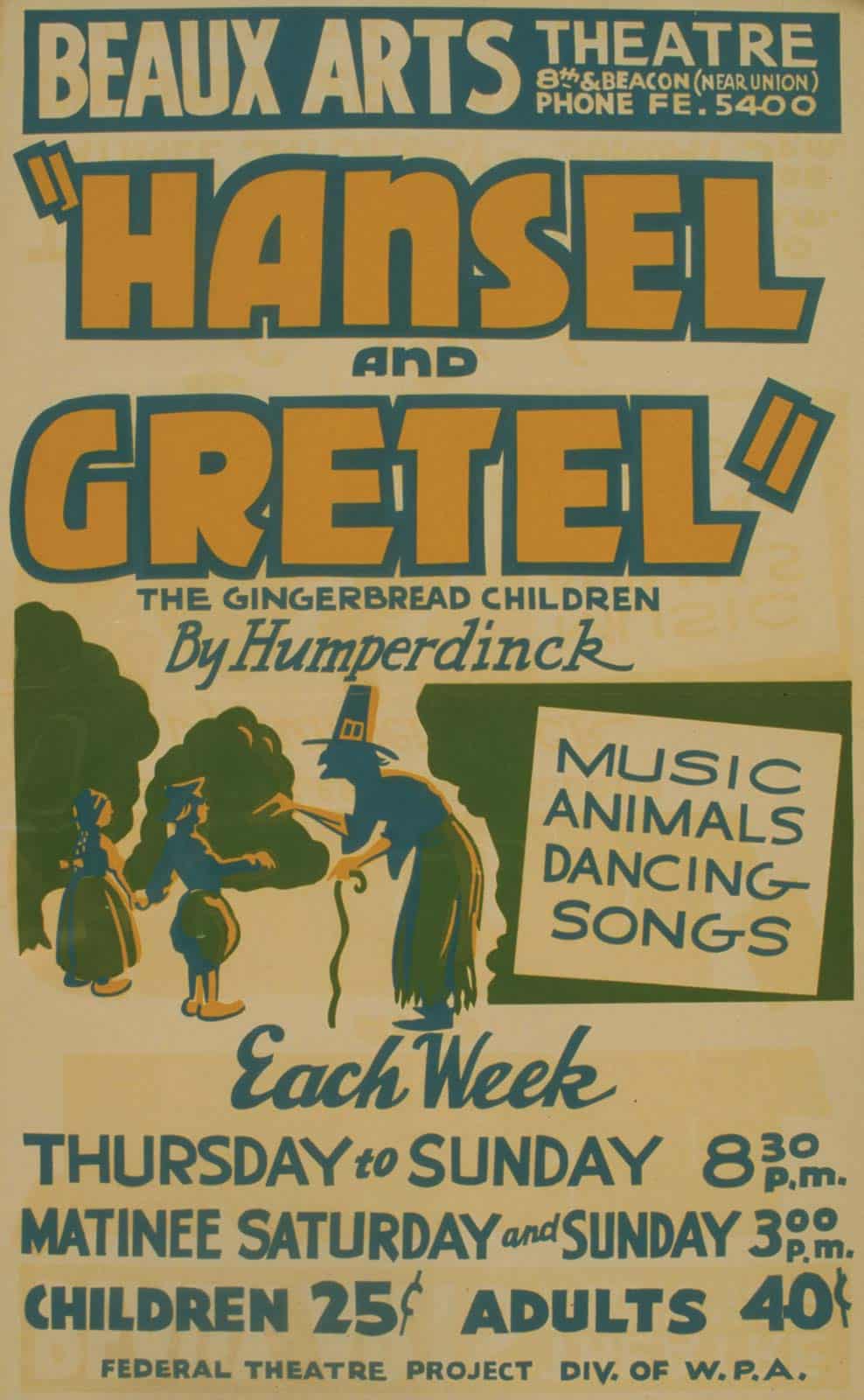 As mentioned, the work was a huge success after its premiere, with performances cropping up all over Germany and then the whole of Europe. The work also became associated with an unexpected tradition: it has been linked with Christmas ever since its December 23
rd
premiere. In fact, December 2019 saw 107 performances of
Hansel and Gretel
in Germany alone. In addition,
Hansel and Gretel
is also important to the history of opera on the radio, as it was the first opera to be broadcast live for both the Royal Opera House in 1923 and the Metropolitan Opera in 1931. The work is in the repertory of every major opera house in the world, and has also had tremendous success on regional stages. One need only plug Humperdinck's name into Operabase to see the upcoming twenty-eight worldwide productions from Austria to Africa in the next year alone. But what ever happened to Humperdinck? His success with
Hansel and Gretel
gave him lifelong financial security, but beyond lifestyle comforts he was never able to recapture the opera's magic. While he would go on to write more operas and enjoy a successful career as a professor in Berlin, none of Humperdinck's later compositions reached the success of
Hansel and Gretel
. A couple decades later, Humperdinck had a heart attack while attending a production of Weber's
Der Freischütz
, a staging that his son Wolfram was directing. He died the next day, and a few weeks later was memorialized in a production of
Hansel and Gretel
by the Berlin State Opera. While
Hansel and Gretel
lives on, Humperdinck has joined the ranks of other (arguable) classical one-hit wonders like Fučík, Delibes, Dukas, and Pachelbel. At the end of the day, what makes
Hansel and Gretel
odd has little to do with the opera itself and everything to do with its inexplicable success. The work seemed to break through in a way that other operas at the time could not, establishing a success that any composer in any era would envy. That said, many who hear the name 'Humperdinck' may think of the English pop singer who stole the composer's name, which just goes to show that no matter how successful
Hansel and Gretel
was, Humperdinck has ultimately continued to dwell in the obscurity of his era. – Tanner Cassidy
---
Sources:
Linda Cantoni, "Hänsel and Gretel," in 
Encyclopedia Britannica 
Andrew Clements, "Engelbert the First" in
The Guardian,
2008. 
https://www.theguardian.com/music/2008/nov/28/englebert-humperdinck-hansel-gretel
History of the Deutsches Nationaltheater in Weimar, 
https://www.nationaltheater-weimar.de/en/ueber-uns/geschichte.php
Daphne Leong, "Humperdinck and Wagner: Metric States, Symmetries, and Systems" in the
 Journal of Music Theory (
2007) Operabase.com/en
This guest post comes courtesy of the Music Academy's partnership with the UC Santa Barbara Department of Music, a key part of our new 
Project Resonance 
initiative. To learn more about 
Project Resonance
, read the 
Resonance Blog's
 introductory post 
here
.