Nicknames in the classical music world are strange. There are literally dozens of works in the canon that carry around descriptive titles, and while they are beloved in part because of this, how many of them were part of the composer's original design? There are plenty of pieces, of course, that were given an extra title by the composers themselves—Mendelssohn's Italian Symphony is one such instance—but a good number originated from outside sources. Especially in the eighteenth century, publishers would often slap a descriptive title on a work to make it more attractive to performers and a sheet music-buying public. Other times, contemporary music critics, concert presenters, or audience members would add some sort of witty descriptor that would ultimately stick. Still other times, a nickname could originate way after the fact, like how Mozart's Piano Concerto No. 21 is occasionally (and oddly) referred to as the "Elvira Madigan" concerto after appearing in the 1967 Swedish film of the same name.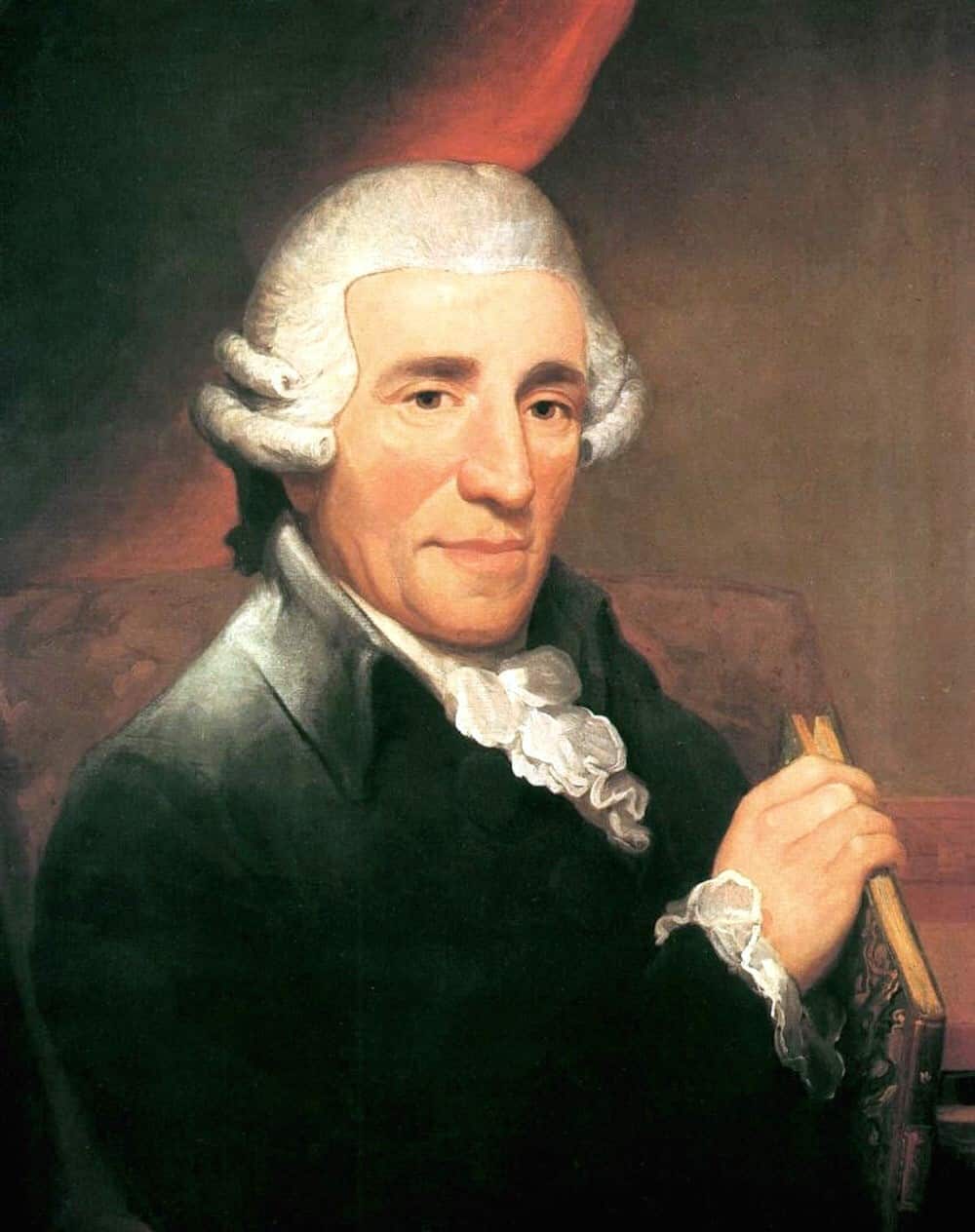 A large number of Joseph Haydn's works fall underneath the second category—pieces that were assigned an epithet by reviewers, impresarios, or listeners. This phenomenon is especially true of his final twelve symphonies. Composed between 1791 and 1795 for his two trips to London, audiences and critics adored the musical tricks and novelties that Haydn incorporated into these works. So much so, in fact, that six of the twelve symphonies soon received a nickname from various sources, none of which were Haydn himself. Today, all six are still widely referred to by their monikers—the "Surprise" Symphony, the "Military" Symphony, the "Clock" Symphony, to name just a few. The case of Haydn's Symphony No. 104, more popularly known as the "London" Symphony, is rather peculiar. The last movement of the work opens with a soft drone in the horns and cellos before the violins introduce a buoyant, folksy melody that reappears throughout the movement. Listeners at the first performance in 1795 thought this tune sounded like a street vendor's cry frequently heard in the markets of London (scholars think it was either "Live cod" or "Hot cross buns"). Believing it to be a musical nod to their hometown, many began referring to it as the "London" Symphony. However, as it turns out, this melody has nothing to do with London! The tune was actually based off a Croatian folk song that Haydn might have heard several years prior, while he was working for Prince Nikolaus Esterházy in Eisenstadt. This detail was lost on the London audiences, though, and the "London" misnomer quickly stuck. To make things even more confusing, the symphonies that Haydn composed for the city are now collectively known as the "London symphonies." So, Haydn's Symphony No. 104 is the "London" Symphony amongst his twelve "London symphonies." Huh? No wonder author Michael Steinberg called the work's moniker "one of the most pointless of musical nicknames."
Despite its odd and slightly confusing epithet, this symphony remains one of Haydn's most endearing works. It's on one level straightforward and unassuming, but there are plenty of musical treats that reward both first-time and long-time listeners. And perhaps its "London" nickname only adds to the charm of the symphony. After all, isn't that what Haydn's music should be all about at the end of the day—sheer delight? – Kevin McBrien
---
Sources: Michael Steinberg, The Symphony: A Listener's Guide (1995)
This guest post comes courtesy of the Music Academy's partnership with the UC Santa Barbara Department of Music, a key part of our new 
Project Resonance 
initiative. To learn more about 
Project Resonance
, read the 
Resonance Blog's
 introductory post 
here
.