Katy Abbott's brass fanfare,
Punch
, opens the Academy Chamber Orchestra's Welcome Concert with Larry Rachleff at the Granada Theatre this Sunday, July 11 at 2 pm. Get your tickets now to this exciting concert, which also features Wolfgang Mozart's Symphony No. 39 in E-flat Major, K. 543 and Igor Stravinsky's
Firebird Suite
.
BUY TICKETS
This guest post/program note comes courtesy of the Music Academy's partnership with the UC Santa Barbara Department of Music, a key part of 
Project Resonance
, a unique program combining writing training with public engagement. Through this initiative, both Academy fellows and young scholars from UCSB are given the opportunity to work on program notes and other written materials for the Summer Festival. ***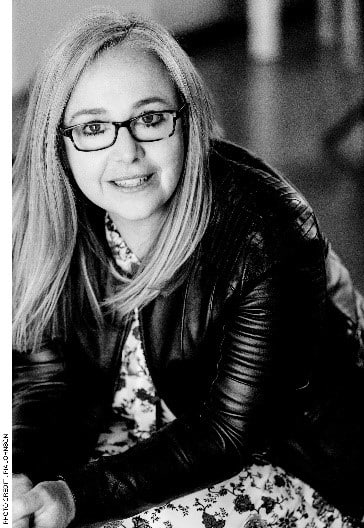 Katy Abbott is an Australian composer who infuses a collaborative and humanistic spirit into her work. Her music has a combination of eclecticism, wit, and humor, and she composes for ensembles big and small with a particular penchant for writing for voice. Abbott stayed busy throughout the pandemic, coordinating remote performances of her music, teaching composition at the Melbourne Conservatorium of Music, and continuing to develop her collaboration initiatives, including
Dinner for Breakfast
, her artist coaching and career mentoring program. It's fitting that Abbott's 2013 composition
Punch
, a fanfare for brass ensemble, opens our Academy Chamber Orchestra series. The piece is an exciting showpiece for brass and timpani that will usher in a new season for the Music Academy with brisque and energetic rhythms. In preparation for the fellows' performance, Katy Abbott agreed to "sit down" with me for an interview, working around a hectic schedule and a 17-hour time difference. Here's the results of that discussion:
Tanner Cassidy (TC):
The rhythmic sense of 
Punch
 is extremely energetic, and this piece has such a colorful harmonic palette. Can you tell me a little about how 
Punch
 came to be?
Katy Abbott (KA):
Punch
 was commissioned by Don Immel (Head of Brass at Melbourne Conservatorium of Music) and the MCM Brass Ensemble for the University of Melbourne's major fundraising campaign dinner in 2013. It was performed for the luminaries and philanthropists at a sparkly event on the University Campus.
TC:
I know that you have some regular collaborators like
Ensemble Three
and
Halcyon
, and your Dinner for Breakfast program seems like a wonderful way to connect composers with audiences and funding opportunities. Do you seek out regular contributors? Do you plan every composition around specific performers, or does it vary from piece to piece?
KA:
I do plan every composition around the specific performers for whom the piece is for. Chamber music is especially great in this regard and I have built very strong and wonderful friendships, collaborating networks, and practices with artists with whom I regularly work.
Punch
kickstarted a wonderful collaboration of a few new works for the brass group Ensemble Three, for example.
Midnight Songs
is a good example of this; written for each artist and their instrument in the trio as well as the personality of the trio itself. Working with individual artists on their instrument, their approach, and their nature certainly gives me a wonderful place to begin and it deeply informs the direction and soundworld and textures within the work.
TC:
You've also
described musical collaboration
as a kind of triangle between composer, performers, and audience. Can you elaborate on this a little?
KA:
I've mentioned the connection between composer and performer and the way this informs the work. But I'm also fascinated by the audience. Coming from a non-classical background, I've always felt pulled to draw my audience from all walks of life, people especially who may not usually seek out classical music. I love to demystify classical music and write virtuosic and fun-to-play music for the performers, yet have the music be accessible for a general audience. I think
Punch
 is a good example of this. When the audience, performer, and composer and all taken into consideration, this makes me happiest.
TC:
Do you approach scoring for brass ensembles differently than your other chamber music? As a composer, do you think of the instruments and their individual colors, or does the ensemble as a whole take precedence?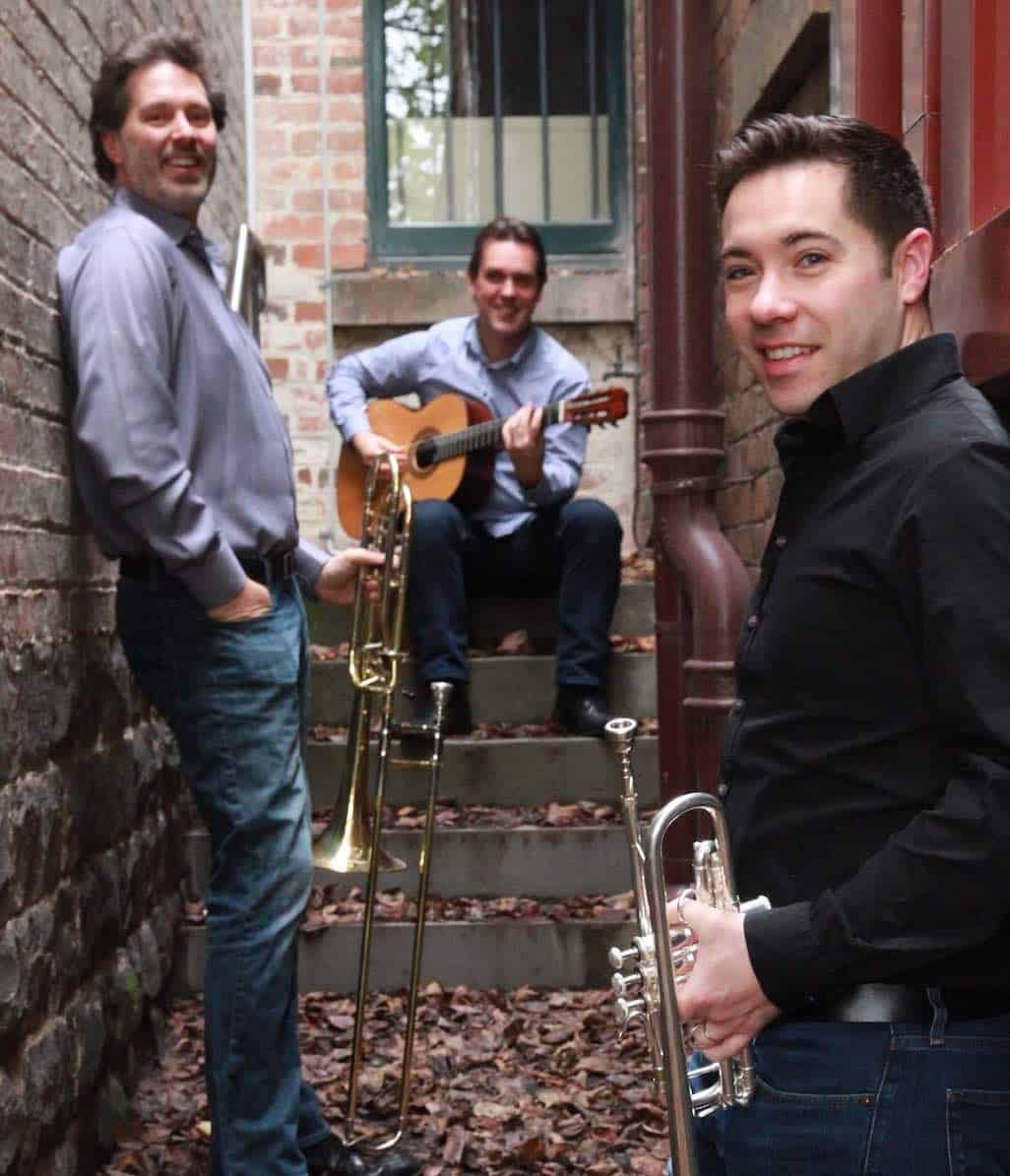 KA:
I approach all my writing in the same way – to write idiomatic music for the instrument and to understand who is playing the instrument and to write for them and their instrument. In chamber and solo settings, it is my practice to ask my performers what makes them tick, what they love about their instrument, about music, and what in particular they most look forward to in a score. I get some wonderfully unexpected responses such as sweeping melodies, the challenge of technical qualities, or sometimes someone might say something less general and super specific such as "please write me a long, slow glissando on the bassoon," which I did in 
MultiSonics
 for the (at the time) Principal Bassoon of the Adelaide Symphony Orchestra, Mark Gaydon. Therefore, I approach brass ensembles in the same way. In 
Cross Sections
(2014), I wrote for solo trumpet and trombone with Brass Ensemble, as the ensemble was performing with their teachers. For the soloists, I used the ensemble writing to take the opportunity to give the ensemble moments of duo work with the solo trumpet or trombone – to interact musically with their teachers (Don Immel and Joel Brennan). This provided teaching moments in rehearsal, as well as a great sense of ownership from the Melbourne Conservatorium Brass Ensemble. They felt the piece was specifically composed for them. I love this way of working and consideration when creating.
TC:
Can you talk a little about your compositional process? Do you have a regular routine, or is your creation more spontaneous?
KA:
I describe my process as haphazard, but I get there in the end! I'd love to be able to spell out a definitive process but what I can tell you is most of my good ideas come from singing – such as the main theme in 
Punch
. I then spend time improvising around those themes. Once a composition is sketched out, most of the process is spent layering and orchestrating. The end result is never haphazard – far from it – so I've come to deeply trust my process over the years and spend less time worrying and more time delving deep. I value and use technique and craft + improvisation + creative intuition to compose.
TC:
What's next on the horizon? Any upcoming projects you'd like to share?
KA:
In the last 12 months my
two 1-hour festival works 
Hidden Thoughts 1: Do I Matter?
 and 
Hidden Thoughts 2: Return to Sender
 have been performed. These works are taking me in a new direction which aligns well with who I am as a human and the audiences with which I wish to connect. In both cases, the audiences provided the text. In 
Do I Matter?
 I surveyed women for their hidden thoughts asking what they had learned to be brave about and what they would like to be braver about. And 
Return To Sender
uses text from letters written by Australians to asylum
seekers on Nauru and Manus Islands. The letters were returned to sender without being delivered or opened. I opened them and used the text to create a work that reflected the voice of Australia on this topic. I have a couple of large works in the pipeline which I hope to be able to share with you soon! In the meantime, I'm working with emerging and established artists within Dinner for Breakfast in two mentoring programs:
THRIVE
and
CATAPULT
where I support musicians and artists to build vibrant, meaningful careers with impact on their terms. – Tanner Cassidy PhD Candidate, Music Theory, UC Santa Barbara
---