Odds are over the last few months you've probably noticed an uptick in musical performances online that feature several performers in multiple locations, or even one performer playing multiple parts by themselves. You know, the videos that often look a bit like the opening sequence of the Brady Bunch? These kinds of socially distanced performances are one of the more creative and endearing ways artists have responded to the pandemic, continuing to make music with their friends and colleagues while at the same time inviting us into their respective homes and studios.
During the first half of the Music Academy Remote Learning Institute (MARLI), you've already been treated to six such performances, and there will be more to come. The sudden proliferation of this kind of videos is certainly of the moment, necessitated by closures, cancelations, and the need to social distance. The techniques behind them, though, are staples of recording practice. To paraphrase an oft-used proverb, a performance over a thousand miles begins with a single recording. Musicians in separate locations simply cannot perform together in real time. They can have the fastest internet connection, the best computer money can buy, and a team of technical experts on hand and still it wouldn't make a difference. There will always be some level of delay. And so, you begin by recording a single part. If the performing forces are small—two people, for example—this can be as "simple" as starting with the piano part and then having the soloist record themselves playing along with it (simple is in scare quotes because, truly, none of this is simple). Sometimes, musicians may also use a click track, a metronome recording that keeps them honest when it comes to tempo.
Once all the parts are recorded, the editor's job begins. Whether it's a professional recording expert or the musician themselves, the task is more or less the same. The individual recordings are layered one on top of another until the piece is complete, turning any number of totally separate performances into one cohesive whole. It's important to make sure that everything lines up just so. A fraction of second difference here or there can easily create a cacophonous racket!
As the size of the ensemble grows, so too does the level of difficulty involved in this process. Over the next couple of weeks, the Music Academy Concert Hall Online will feature two large-scale performances recorded in this fashion: a brass and percussion recording of Aaron Copland's Fanfare for the Common Man and a full orchestral performance of the last movement of Joseph Haydn's Symphony No. 104. In the case of the Copland, Music Academy trumpet faculty Paul Merkelo recorded his part first. This was distributed to the fellows along with a metronome click track, at which point they each separately recorded their own individual parts. The Haydn performance started with both a click track and a guide track, as well. In this case it was conductor Christian Reif and his brother Thomas Reif—on piano and violin, respectively—providing the foundation.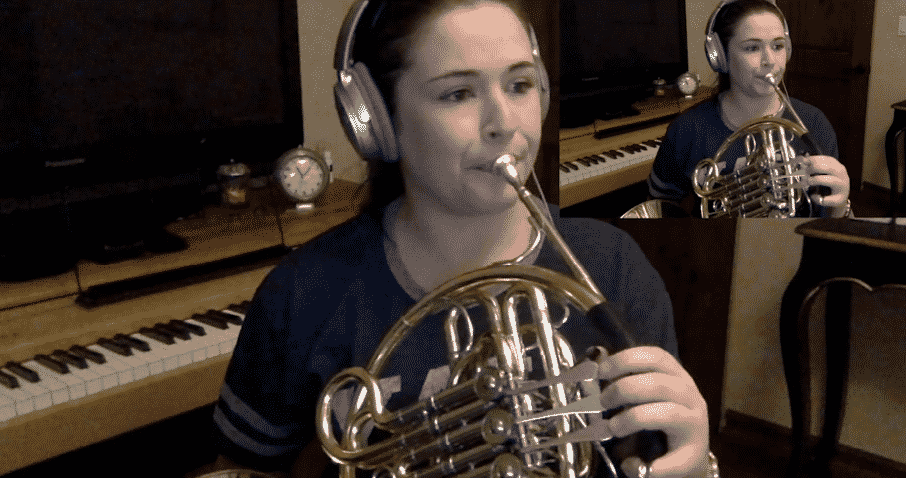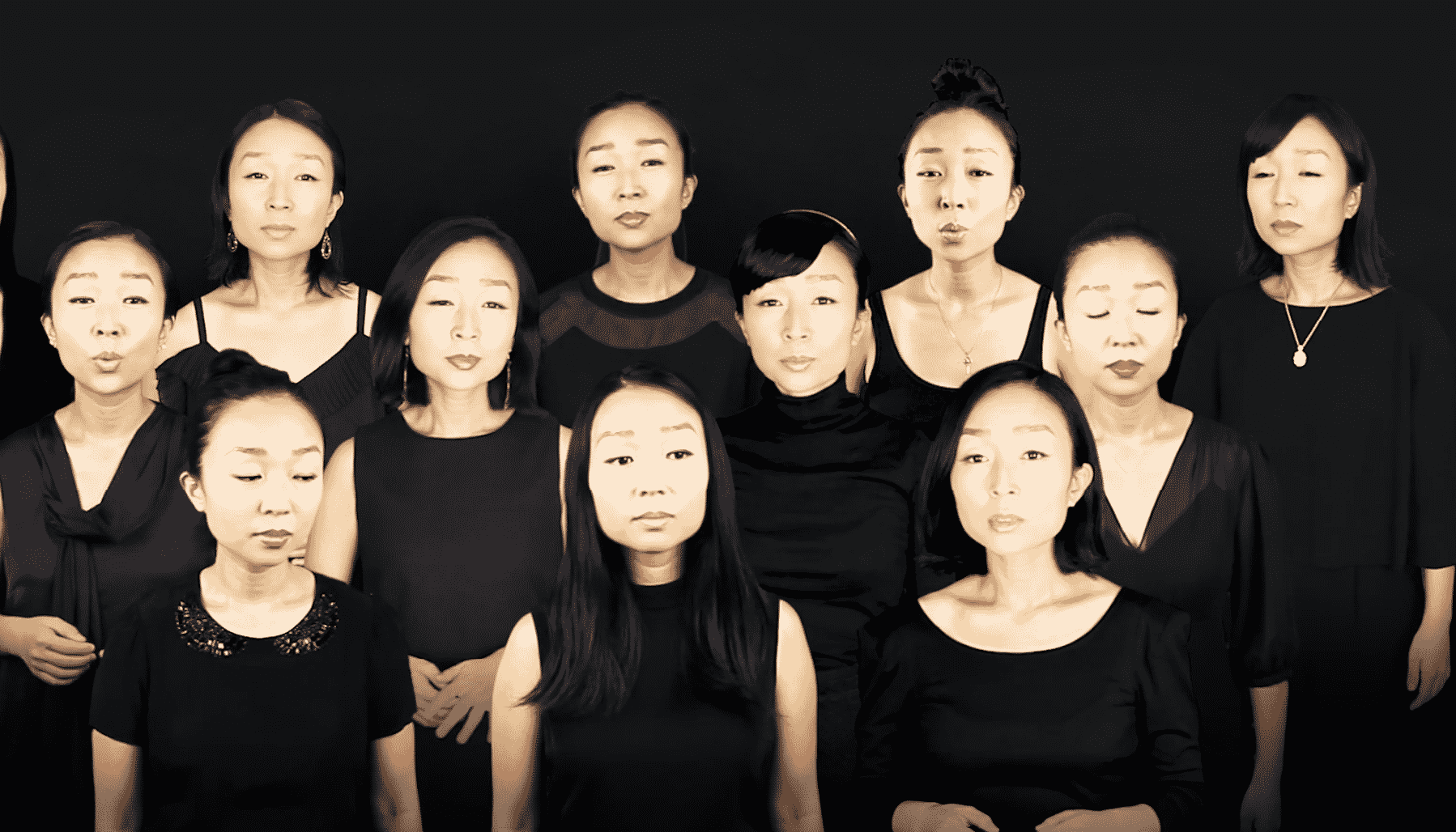 The videography aspects of these performances can be as simple or as complex as the artists desire. Indeed, in a world where these split-screen concerts are fast becoming part of the new normal, musicians are increasingly focusing on the visual aesthetics of their performances alongside the musical ones. Joyce Kwon's video of that was featured on the Concert Hall Online (pictured here) is a perfect example. Kwon, who along with Todd Reynolds recently spoke to the fellows about using technology to combine musical and visual artistry, recorded herself singing all parts of the song, which were then edited into a choir of Joyce Kwons. Both the upcoming Copland and Haydn performances are being overseen by professional directors and editors, who will use moviemaking magic to turn beautiful musicianship into stunning all-around artistic products.
From a technical standpoint, these methods are all tried and true staples of the recording industry—it's how basically every studio album is made. So, while learning about these techniques right now might be an unanticipated necessity for our fellows, these are good skills to know in general, skills they can and will use in a post-pandemic world. Think about this as you watch these performances. Remember that in addition to being beautiful entertainment for you, they are also training opportunities—both musical and technical—for the fellows involved. – Henry Michaels Resonance editor, Audience Services and Community Access Manager, Music Academy of the West
---