Winners of the Music Academy's Solo Piano, Duo, and Song Competitions return in 2024 to perform commissioned premieres in recital.
The Academy sends the 12 MAX (Music Academy Exchange) fellows to London this fall to perform with the London Symphony Orchestra.
Winners of Alumni Enterprise and Fast Pitch Awards are recognized for their innovative endeavors.
2023 Performance Competitions
The Music Academy's annual Solo Piano, Duo, and Marilyn Horne Song Competitions offer fellows opportunities to showcase their exceptional talents. The 2023 winners are:
Each winner received a cash award of $5,000. They will also have a work commissioned on their behalf by the renowned composers Anthony Cheung (solo piano), Derek Bermel (duo), and Joel Thompson (song). The winners will premiere these works in recital in Music Academy's Hahn Hall during the opening week of the 2024 Summer Festival. 
The Duo Competition is generously endowed by Leslie and Philip Bernstein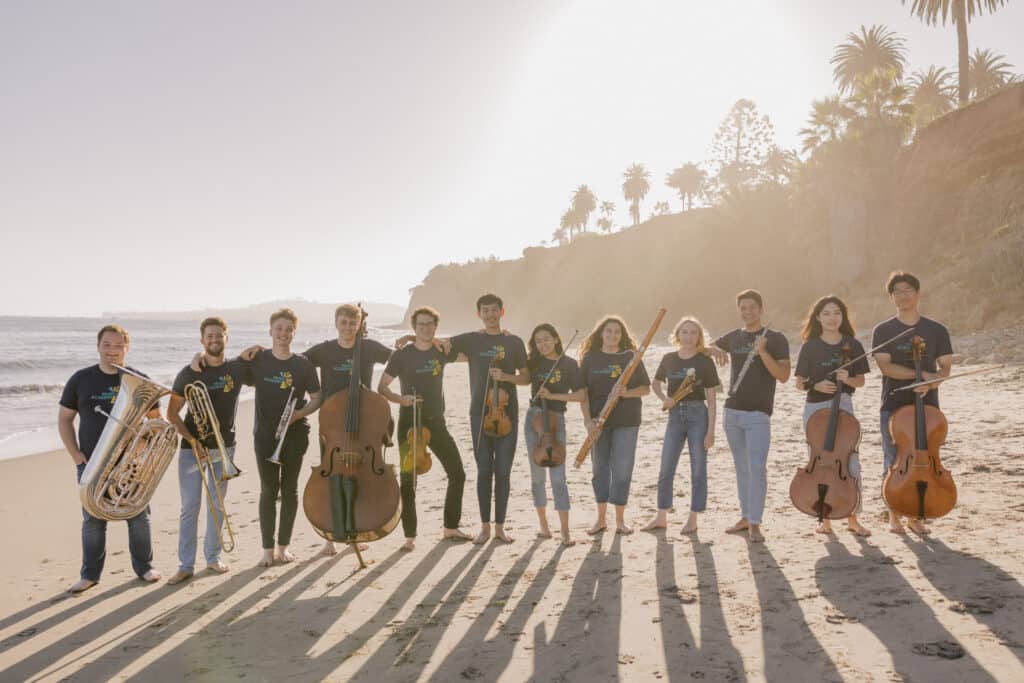 2023 MAX Fellows (pictured left to right):
Chandler Currier tuba, Luke Sieve bass trombone, Michail Thompson trumpet, Tim Rinehart double bass, Oliver Leitner violin, Aaron You-Xin Li violin, Molly Prow viola, Sarah Bobrow bassoon, Mary La Blanc percussion, Alejandro Lombo flute, Jiho Seo cello, and Patrick Baek cello.
This summer, 72 instrumental fellows auditioned for the 2023 MAX (Music Academy Exchange) program with the London Symphony Orchestra (LSO). Five LSO guest musicians David Cohen, Gareth Davies, Clare Duckworth, Peter Moore, and Nigel Thomas worked with the fellows in person this summer and adjudicated the audition, selecting 12 winners.
The Music Academy will send the cohort to London this fall to train and perform alongside the LSO. The intensive, 10-day residency includes lessons and coaching with LSO members. Each fellow receives a $1,500 award, plus travel, housing, and meals. They will perform under the baton of Susanna Mälkki for the following two programs:
Thu, Nov 30, 2023, Barbican Centre
Susanna Mälkki conductor, Kirill Gerstein piano
GEORGE BENJAMIN Concerto for Orchestra
PAUL HINDEMITH Symphony: Mathis der Maler
SERGE RACHMANINOFF Piano Concerto No. 3
Sun, Dec 3, 2023, Barbican Centre
Susanna Mälkki conductor, Kirill Gerstein piano
CLAUDE DEBUSSY Three Nocturnes
MAURICE RAVEL Piano Concerto for the Left Hand
ALEXANDER SCRIABIN Symphony No. 4, 'The Poem of Ecstasy'
The Music Academy and the London Symphony Orchestra have had a vibrant partnership spanning six years. This transatlantic collaboration has provided 75 Music Academy alums with an opportunity to work with some of the world's top conductors, perform side-by-side with LSO musicians, experience the European approach to music making, and share best practices in education and community engagement. Music Academy is grateful to the London Symphony Orchestra for collaborating to provide these transformative experiences for musicians on the cusp of an orchestral career .
Support for the London Symphony Orchestra partnership has been provided in part by Linda and Michael Keston.
INNOVATION INSTITUTE: ALUMNI ENTERPRISE & FAST PITCH AWARDS
The Innovation Institute empowers fellows and alums to use their goldmine of creative skills to blaze trails as artists of impact, seeding the musical landscape with new ideas and approaches. 
Awardee Niv Ashkenazi discusses slow motion practice technology with fellow Danny Jin.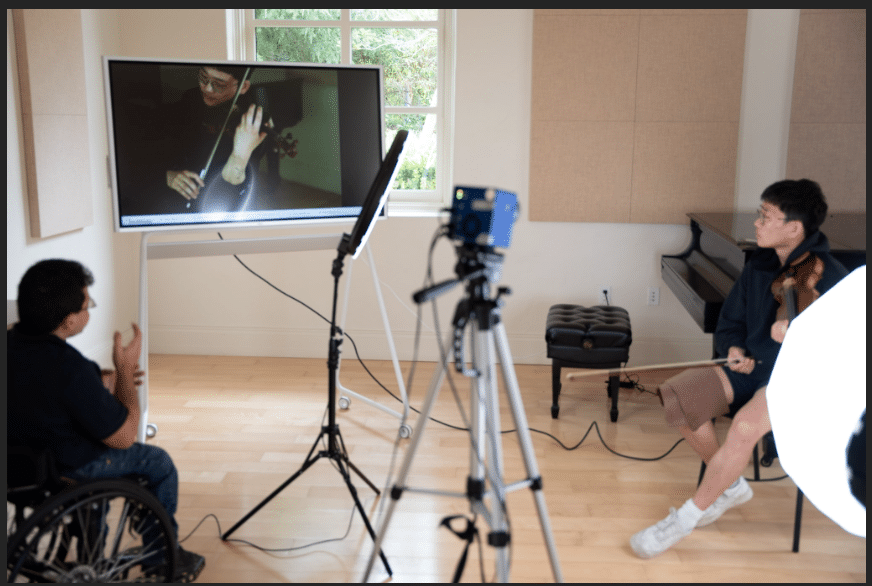 2023 ALUMNI ENTERPRISE AWARDS
This year, nine Music Academy alums, representing seven ventures, received Alumni Enterprise Awards (at either the Founder or Prototype Award levels). 105 applications were reviewed by 27 Music Academy leaders and affiliates.
Founder Awards were given to leaders with a track record of spearheading innovative projects. These awardees received training at Stanford's Graduate School of Business and Design Thinking Program and up to $10,000 in support for entrepreneurial projects at their organization. 
 Prototype Awards were given to alums developing new ventures poised for impact. These awardees received project development opportunities at Music Academy's Summer Festival and up to $2,500 in entrepreneurial funding. 
Applications for 2024 Alumni Enterprise Awards open Oct 16.
Founder Awardees & Projects
Prototype Awardees & Projects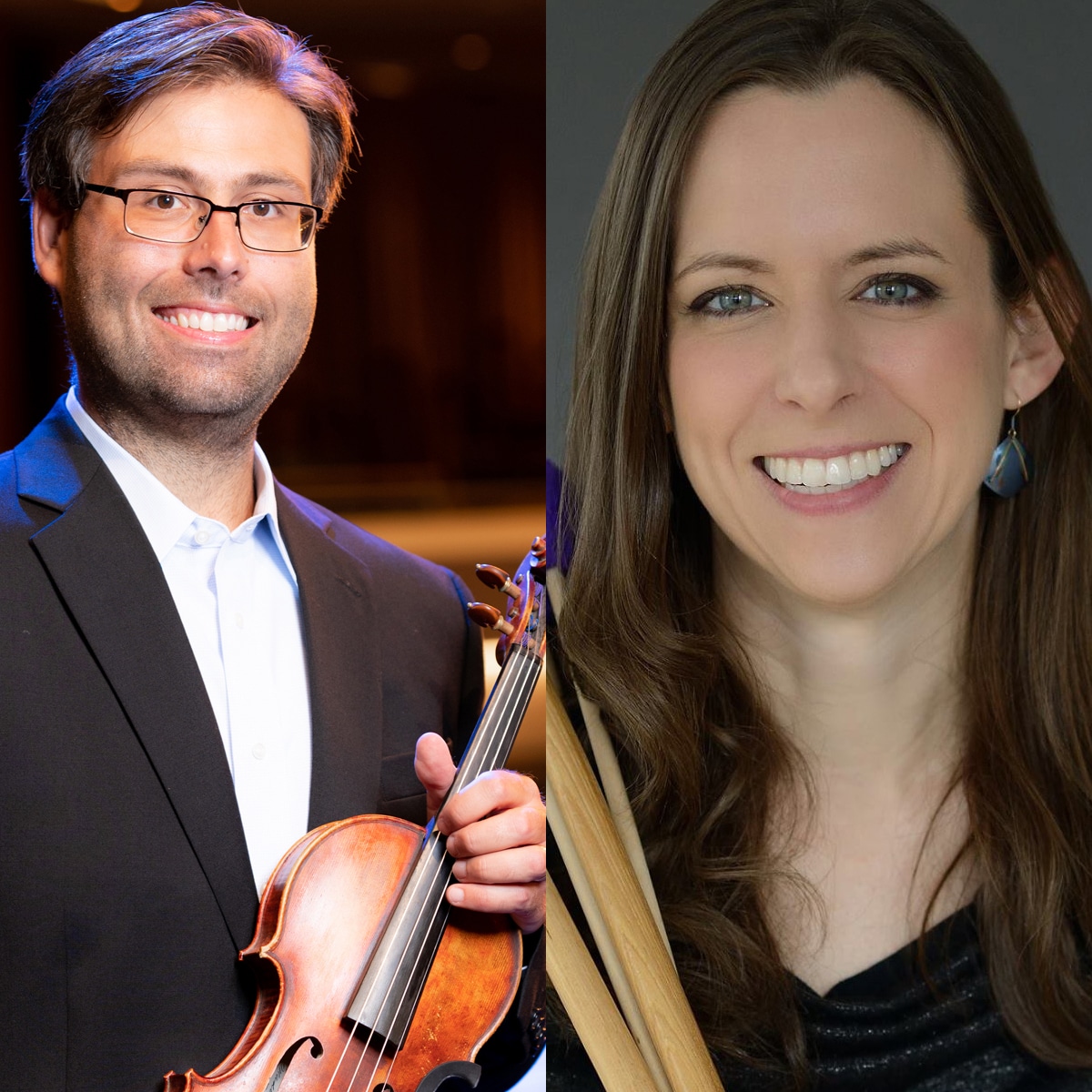 John Irrera '08 alum, violin / Annie Stevens '06 alum, percussion
Blacksburg, VA
Project: Practice 10K; an app/practice hub that helps musicians reach their performance goals by assisting in structuring practice sessions (with functionality to plan sessions, share data, and gamify key processes)
8 new ventures were selected for the final round of the Fast Pitch Awards, presented before a live audience on July 21, 2023. Solo piano fellow Priscila Navarro was named the winner for her project Peru Piano: an anthology for inclusive education. Watch the video of her winning pitch.
Learn about all the finalists and their innovative concepts here.
The Innovation Institute is generously supported by Lead Sponsor, the Ladera Foundation, with additional support provided by Marcy Carsey, Bobby Woods, and Cheryl & Peter Ziegler.
ABOUT THE 2023 SUMMER FESTIVAL WINNERS
(click to view bio)
2023 competition winner
Brian Cho
vocal piano
Navasard Hakobyan
baritone
Danny Yehun Jin
violin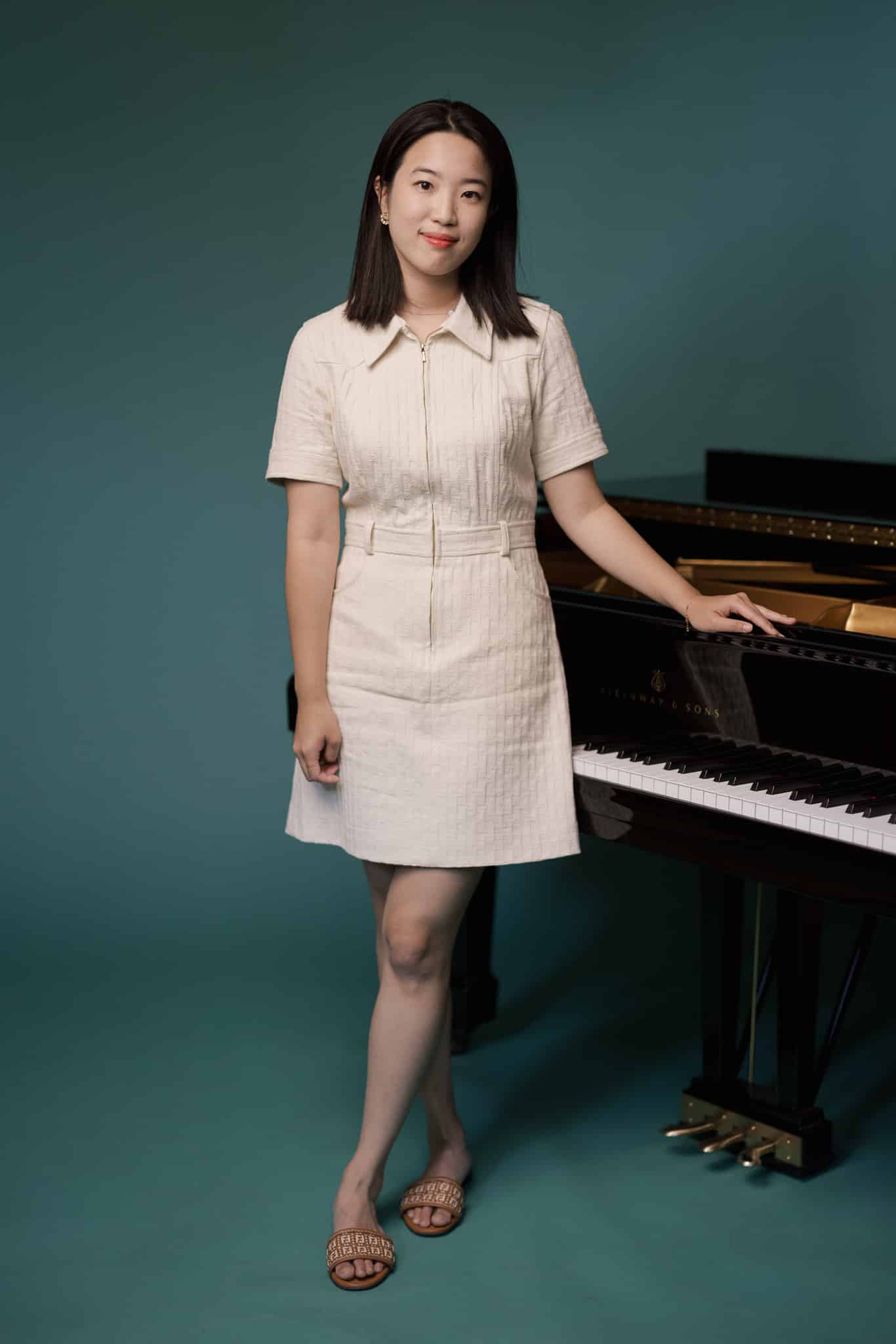 Ji Youn Lee
collaborative piano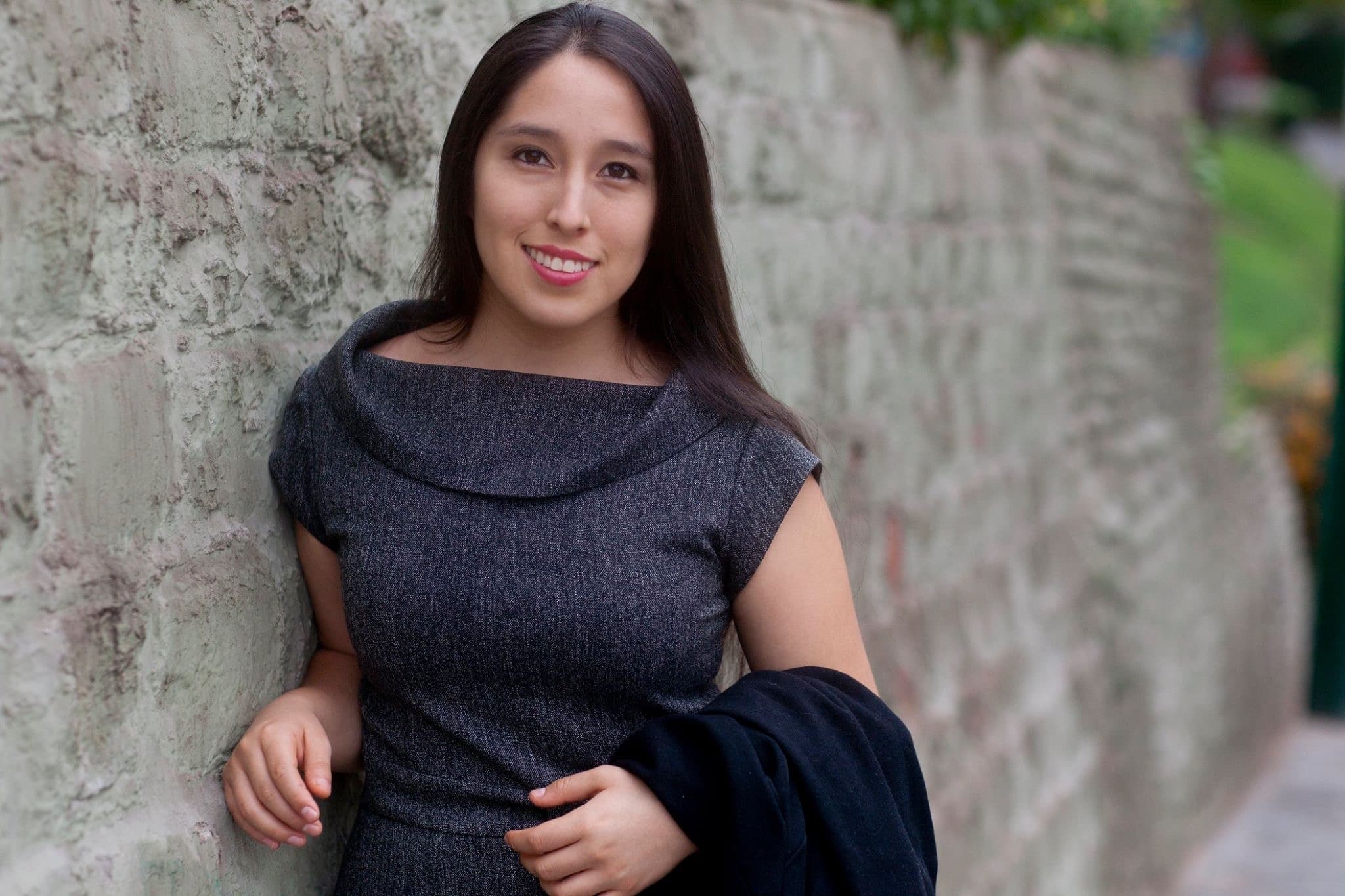 Priscila Navarro
Solo Piano fellow
Szuyu Su
Solo Piano
ABOUT THE 2023 MAX FELLOWS
(click to view bio)
2023 LSO MAX Winners
Patrick Baek
cello
Mary La Blanc
percussion / timpani
Sarah Bobrow
bassoon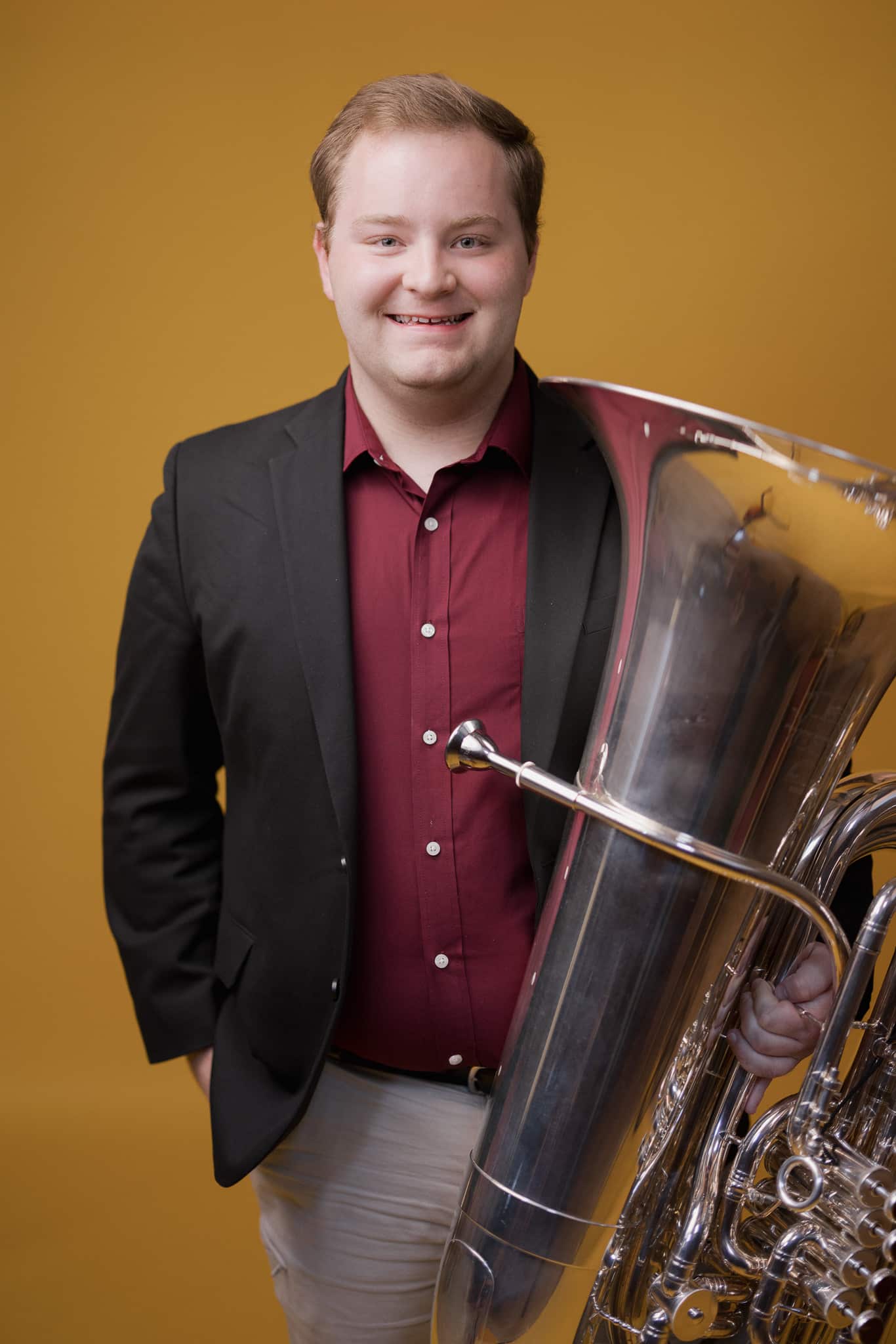 Chandler Currier
tuba
Oliver Leitner
violin
Aaron You-Xin Li
violin
Alejandro Lombo
flute
Molly Prow
viola
Tim Rinehart
double bass
Jiho Seo
cello
Luke Sieve
bass trombone
Michail Thompson
trumpet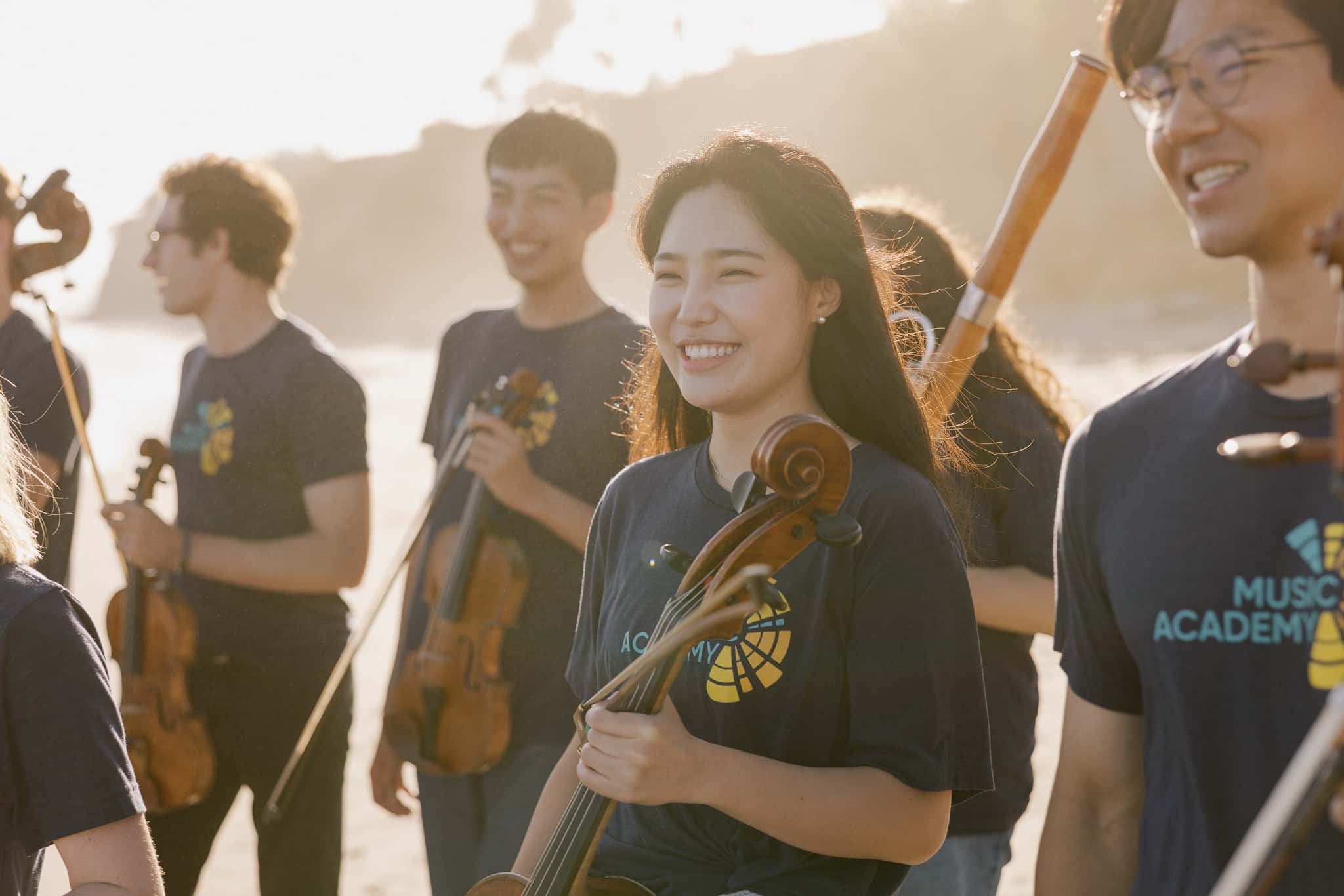 ABOUT THE MUSIC ACADEMY
Located in Santa Barbara, the Music Academy creates a space where exceptional talent can thrive by encouraging artists to stretch, experiment, improvise, and play. We give artists the tools they need to become not just great musicians but great leaders. 
The Music Academy's year round programs are: Sing!, a children's choir free of charge for all participants that performs with local, national, and international partners; the annual eight-week Summer School & Festival which trains up to 140 fellows ages 18-34 and presents more than 120 performances and events, competitions, and a fully staged opera; the MAX (Music Academy Exchange) partnership with the London Symphony Orchestra; the Innovation Institute's Alumni Enterprise Awards; and the Mariposa Series of concerts by Academy-affiliated artists. For more information, visit musicacademy.org.
released: October 11, 2023
photos: Zach Mendez
DOWNLOAD PRESS IMAGES
(Innovation photos courtesy of artist)
Kate Oberjat (she/her/hers)
Senior Director of Content Marketing & Digital Experience
Music Academy
805-695-7908 / koberjat@musicacademy.org