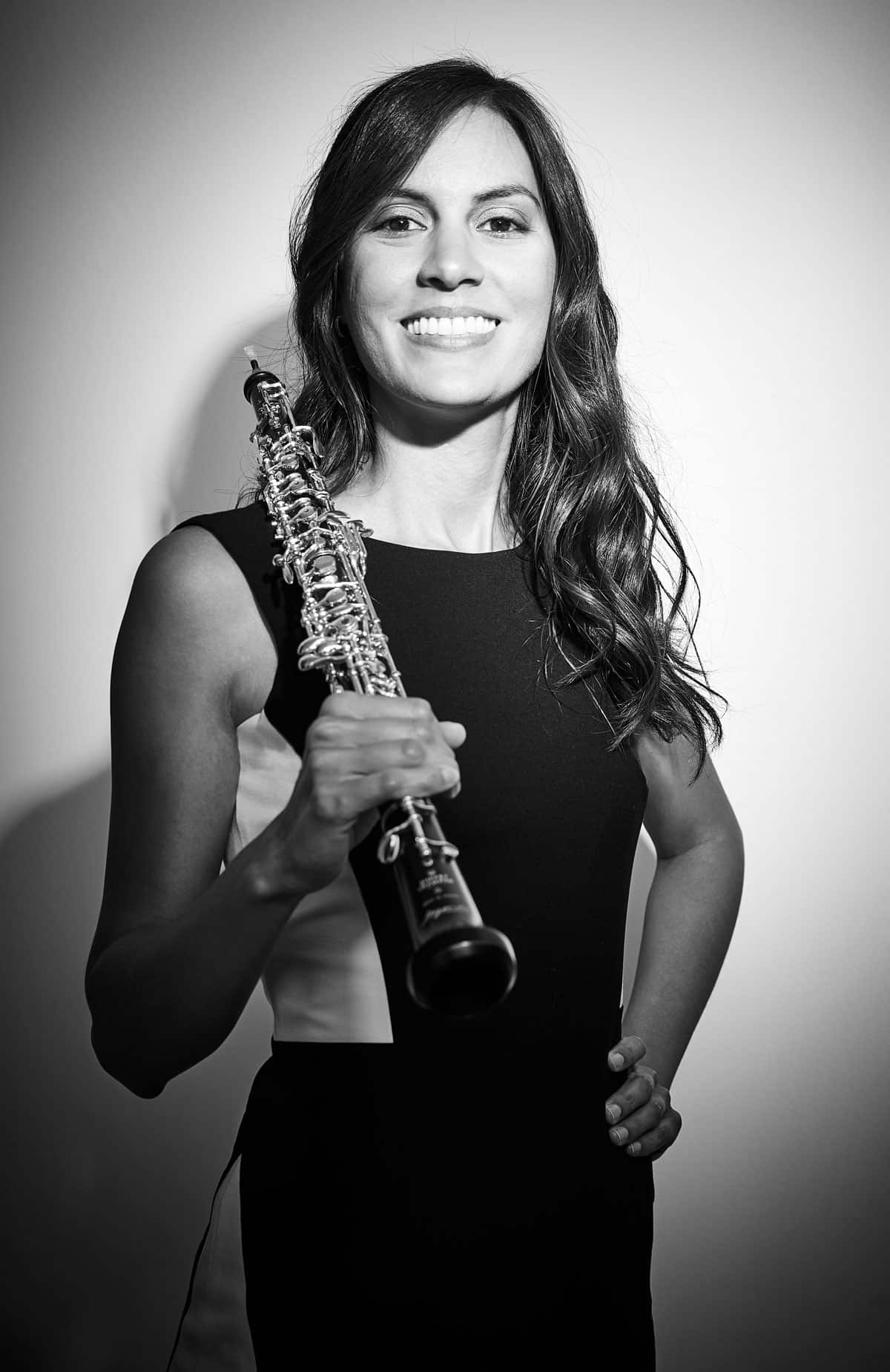 Xiomara Mass
oboe
Oboist Xiomara Mass was appointed to the position of Second Oboe of the St. Louis Symphony Orchestra in 2020 by Music Director Stéphane Denève. Born and raised in Puerto Rico, Ms. Mass began her musical training at the age of four and made her solo debut with the Puerto Rico Symphony Orchestra when she was 13. Two years later Ms. Mass was accepted into the "Conservatorio de Música de Puerto Rico" where she studied with David Bourns, former Principal Oboe of the Puerto Rico Symphony Orchestra, and Pedro Díaz, solo English Horn of the Metropolitan Opera. Ms. Mass has also worked with such renowned oboists as Elaine Douvas, Hansjörg Schellenberger, and Scott Hostetler.
Xiomara Mass has been invited to participate in many prestigious music festivals, including the John Mack Oboe Camp, "Tercer Festival de Dobles Cañas" in Panama, The Youth Orchestra of the Americas, Domaine Forget, St. Barth's Music Festival, The Sunflower Music Festival, ChamberFest Cleveland, and The New Hampshire Music Festival. Ms. Mass was selected to participate in the 2011 YouTube Symphony Orchestra during its residency at the Sydney Opera House in Sydney, Australia, which included a live Internet simulcast to over 30 million viewers worldwide.
In 2014, Xiomara Mass won The Jerome and Elaine Nerenberg Foundation Scholarship award at the Musicians Club of Women Competition in Chicago. Ms. Mass is also the first prizewinner of the Tuesday Musical State Scholarship Competition in Akron, Ohio, and the first Chamber Music Competition at the "Conservatorio de Música de Puerto Rico" as a member of her woodwind quintet. Most recently, Ms. Mass was a finalist and winner of the audience choice award in the inaugural Virtual Oboe Competition 2020, an entirely digital contest for oboe players formed in response to the COVID-19 pandemic. Ms. Mass was the only oboist representing the United States in the finals of this global competition.
Xiomara Mass is a former member of the Civic Orchestra of Chicago and was a featured soloist with the Civic Orchestra in J.S. Bach's Concerto for Oboe and Violin. During her years in Chicago Ms. Mass was an active freelancer in the area and often performed with the Chicago Symphony Orchestra and Chicago Symphony Winds as a substitute oboist as well as with many orchestras in the area, among them Chicago Philharmonic Orchestra and Illinois Symphony Orchestra. Ms. Mass also played as a substitute with the San Francisco Symphony and has performed with them as assistant principal.
In addition to working as a performer, Ms. Mass taught as an adjunct professor at the DePaul University School of Music. Currently, she maintains a small private studio.
Xiomara Mass holds a bachelor's degree in Oboe Performance and an Artist Diploma from Oberlin Conservatory, where she graduated with highest honors under the tutelage of Alex Klein and Robert Walters. After relocating to Chicago, Ms. Mass studied privately with Music Academy faculty artist Eugene Izotov, principal oboe of the San Francisco Symphony.