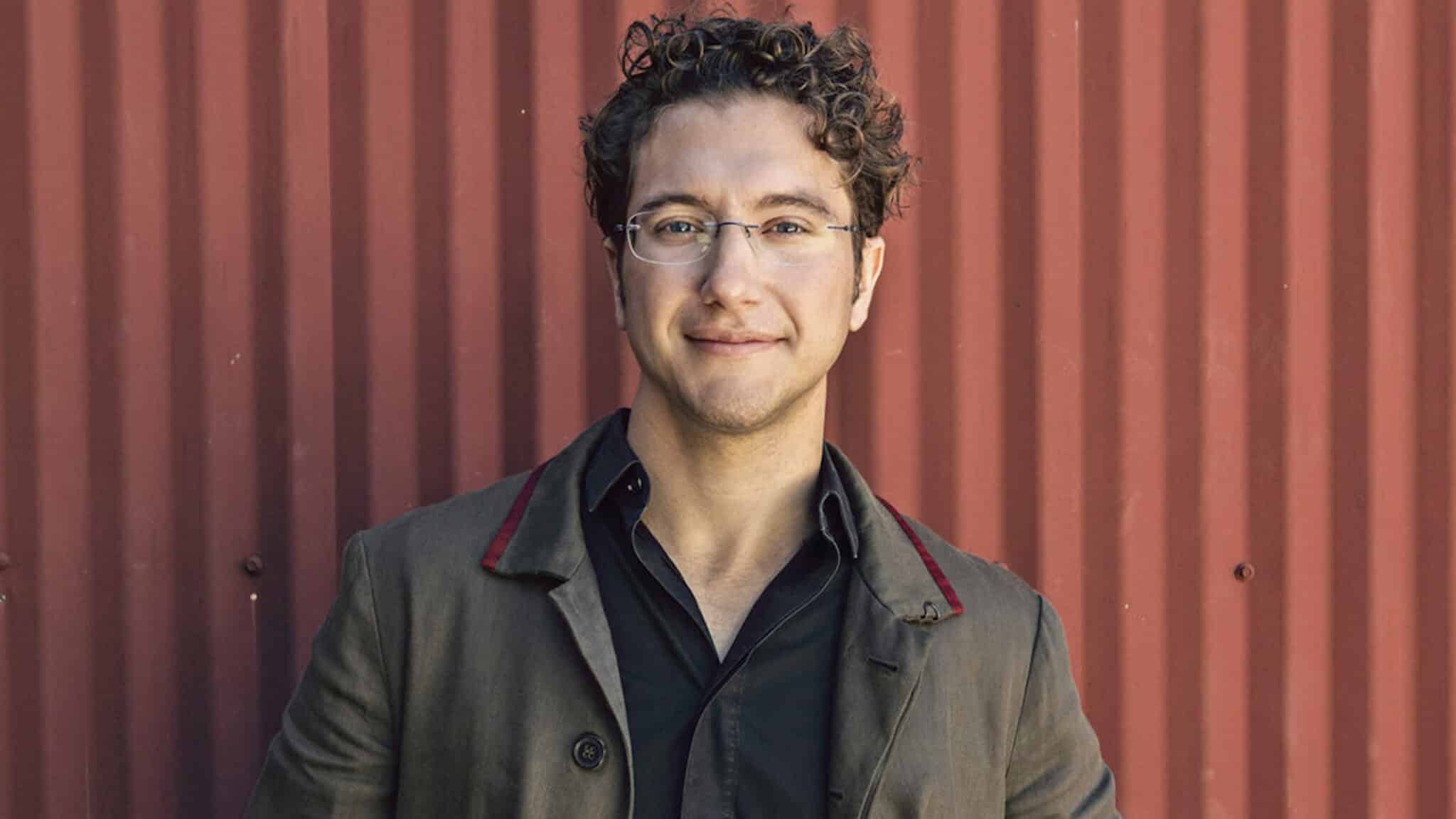 Teddy Abrams
An unusually versatile musician, Teddy Abrams is the widely-acclaimed Music Director of the Louisville Orchestra. Now in his eighth season as Music Director, Teddy has fostered interdisciplinary collaborations with the Louisville Ballet and Speed Art Museum, and lead Louisville's cultural response to the pandemic with the Lift Up Lou initiative. Among other works, the 2021-22 season includes the world premieres of Teddy's new piano concerto written for Yuja Wang and a concerto for timba band and orchestra composed by GRAMMY winner Dafnis Prieto. His rap-opera, The Greatest: Muhammad Ali, premiered in 2017, celebrating Louisville's hometown hero with an all-star cast that included Rhiannon Giddens and Jubilant Sykes, as well as Jecorey "1200" Arthur, with whom he started the Louisville Orchestra Rap School. Abrams' work with the Louisville Orchestra has been profiled on CBS Sunday Morning, NPR, The Wall Street Journal, PBS' Articulate, and the PBS NewsHour. In recognition of his groundbreaking work, Teddy Abrams was named Musical America's 2022 Conductor of the Year.
Teddy Abrams has been Music Director and Conductor of the Britt Festival Orchestra since 2013, where, in addition to an annual three-week festival of concerts, he has taken the orchestra across the region in the creation of new work—including Michael Gordon's Natural History, which was premiered on the edge of Crater Lake National Park in partnership with the National Parks Service, and was the subject of the PBS documentary Symphony for Nature; and Pulitzer Prize-winning-composer Caroline Shaw's Brush, an experiential work written to be performed in Summer 2021 on the Jacksonville Woodlands Trail system.
Abrams recently collaborated with Jim James, vocalist and guitarist for My Morning Jacket, on the song cycle The Order of Nature, which they premiered with the Louisville Orchestra in 2018 and recorded on Decca Gold. They performed the work with the National Symphony Orchestra at the Kennedy Center in 2019.
Teddy Abrams records on Universal Music Group's Decca Gold Label. In addition to The Order of Nature, Teddy and the Louisville Orchestra recorded All In in 2017 with vocalist Storm Large. Teddy's most recent recording was an original track, "Fourth Mode," as part of UMG's World Sleep Day.
As a guest conductor, Teddy has worked with such distinguished ensembles as the Los Angeles Philharmonic; the Chicago, San Francisco, National, Houston, Pacific, Indianapolis, Milwaukee, Vancouver, Colorado, Utah, and Phoenix Symphonies; Saint Paul Chamber Orchestra; and the Sarasota and Florida Orchestras. Internationally, he has worked with the Royal Scottish National Orchestra, Orchestre Philharmonique du Luxembourg, and the Malaysian Philharmonic. He served as Assistant Conductor of the Detroit Symphony from 2012-2014. From 2008 to 2011, Abrams was the Conducting Fellow and Assistant Conductor of the New World Symphony.