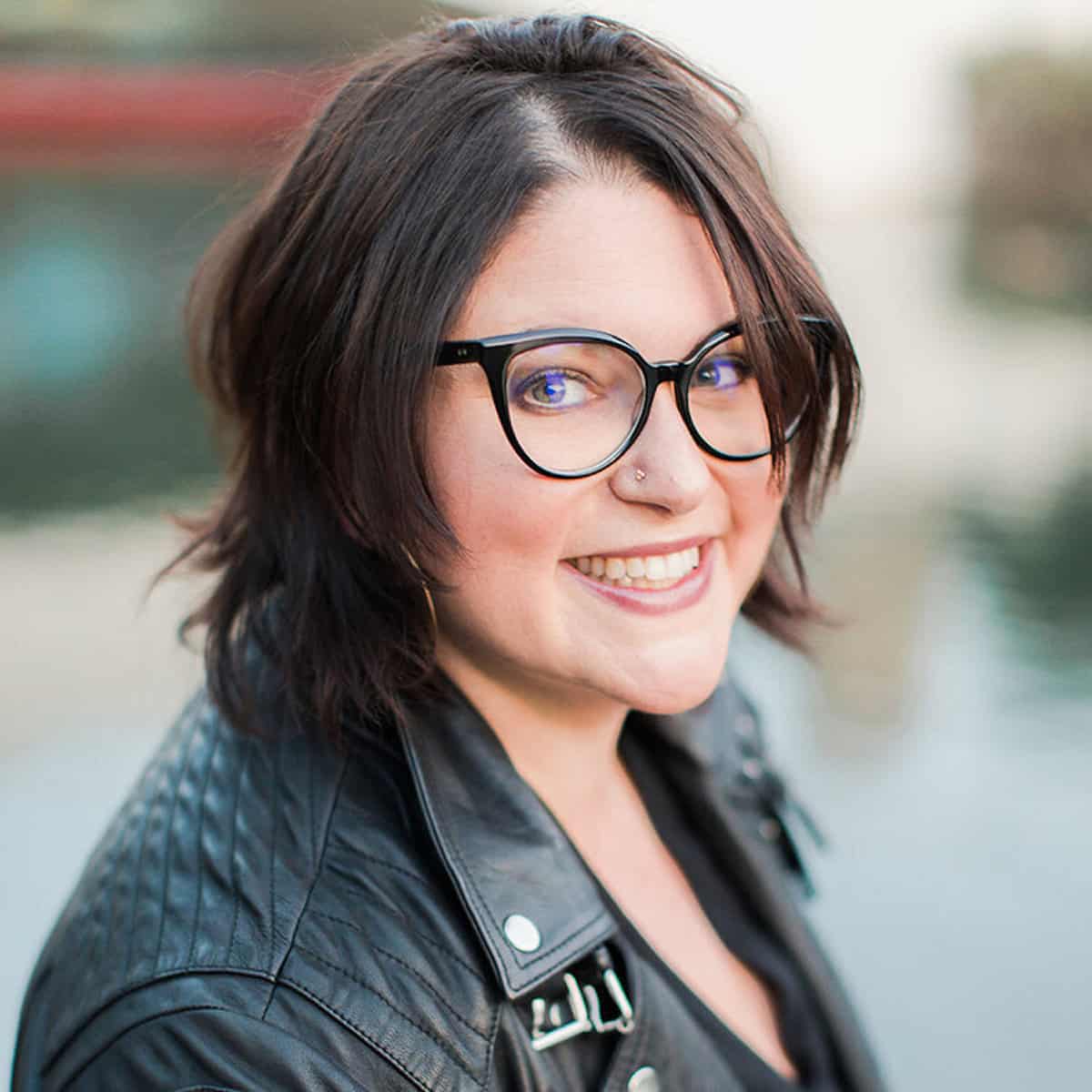 Sara E. Widzer
acting & performance coach
Stage Director Sara E. Widzer continues to produce exceptional operatic and theatre works at companies across the United States and abroad. Currently serving on faculty at the Lee Strasberg Theatre Institute in Los Angeles, her guest engagements for the 2019-20 season included Director for the world premiere of the new opera, JUANA, based on the novel Sor Juana's Second Dream by Alicia Gaspar de Alba with music by Carla Lucero, for Opera UCLA. Also the US premiere of La Morte d'Orfeo in her directorial debut at Los Angeles Opera, in addition to serving as Assistant Director to Sir David McVicar for the mainstage production of Pelleas and Melisande at the same company.
Her 2018-19 season included engagements as Assistant Director for Putz's and Campbell's Silent Night at the Kennedy Center in Washington D.C., as well as her debut with Beth Morrison Projects as Associate Director to Michael Counts for Madame White Snake in Hong Kong. She made her debut at the Los Angeles Opera in May as Assistant Director to Jorge Torres Medina for El Gato Montes: The Wildcat.
A frequent collaborator at summer opera festivals across the United States, Ms. Widzer most recently made her debut with the Chautauqua Opera Company as Associate Director to Eric Einhorn for ¡Figaro! 90210 as well as Assistant Director to Peter Kazaras for The Ghosts of Versailles and as Stage Director for the Young Artist Scenes Program. Widzer spent the previous summer at Santa Barbara's Music Academy of the West where she directed OperaFest: Campus Takeover alongside the festival's Creative Director James Darrah. She made her debut with the Rochester Philharmonic Orchestra in 2018 directing a semi-staged production of Bizet's Carmen.
Widzer directed the world premiere of Woman of Salt, a new chamber opera by Anice Thigpen for the Wildish Theatre in Eugene Oregon, and served as Director of the National Opera Association's new productions of Joseph Turin's The Scarecrow, Tom Cipullo's After Life, and Jeremy Gill's Letters to Quebec from Providence in the Rain in Santa Barbara, California. She assisted Director Robert Longbottom on La Fille du Regiment at Washington National Opera in 2017, serving as Acting Coach to Supreme Court Justice Ruth Bader Ginsburg. She also assisted on the first incarnation of Jon Robin Baitz's new play Vicuña at the Ojai Playwrights Festival. She returned to the Kennedy Center in 2017 as Assistant Director to Francesca Zambello's new production of AIDA at Washington National Opera, in addition to co-writing and directing the production's education performances. She debuted in 2018 as Assistant Director to Peter Kazaras on a new production of Korngold's Der Ring des Polykrates for her debut at The Dallas Opera, conducted by Music Director Emmanuel Villaume.
Other engagements feature multiple company debuts including Pasadena Opera for a new production of Floyd's Susannah, about which the Huffington Post praised her "brisk and lively stage direction;" Following her successful debut during the 2014/15 season with Hawaii Opera Theatre mounting Francesca Zambello's acclaimed production of Der fliegende Holländer, Widzer remounted the same production in April 2016 for her mainstage debut with Virginia Opera. Widzer led Virginia Opera's touring company earlier in the season directing the world premiere of Deep River, a tribute to the life and career of Marian Anderson. Additional engagements that season included Guest Director for the opera scenes program at Cal State Long Beach, Guest Director for a devised opera piece at UCLA, and a new production with the Ojai Playwrights Conference in the summer of 2016.
Additional operatic engagements include with the Royal Opera House, Muscat for The Music Man; the Glimmerglass Festival for A Celebration of Benjamin Britten; Opera in the Ozarks for Don Giovanni, Tosca, Pagliacci and Hänsel und Gretel; Celestial Opera for Faust and Giulio Cesare; and the Florida State Opera for Le Jongleur de Notre-Dame and an original adaptation of L'elisir d'amore. Widzer has served as Assistant Director with Portland Opera for Showboat; the Glimmerglass Festival for Der fliegende Holländer, The Music Man, and King for a Day; and UCLA Opera for L'enfant et les sortilèges and Il segreto de Susanna.
An active theatre director, Ms. Widzer is a lifetime member of the Actors Studio-Playright and Director's unit. She has recently served as director for Reasons to be Pretty at the Lee Strasberg Creative Center, Stravinsky's A Soldier's Tale at Art Works in Cherry Valley New York, and In Their Own Words: Verdi, Wilson, & Weill, an original piece that debuted at the Glimmerglass Festival. Other credits include Bury the Dead, Zoo Story, The Last Days of Judas Iscariot and Shakespeare's As You Like It and Midsummer Night's Dream with the Lee Strasberg Creative Center; Dinner and a Funeral and Bootleggers with The Actors' Studio, Los Angeles; Spring Awakening with Connecticut College; The Case of the Golden Rose/Shakespeare is Dead at The Actors Gang; and Based on True Events at The Complex Theatre.
As an educator, Ms. Widzer is currently on faculty as acting coach and stage director at the Lee Strasberg Theatre and Film Institute in Los Angeles, CA where she has been on staff for over fifteen years. She worked with famed film and tv audition coach Crystal Carson, and co-taught the introductory level classes for her Audition By Heart courses and brought her technique to film and stage actors across the country. Through her work at at City Hearts: Kids Say Yes to the Arts, she taught Shakespeare classes at inner city middle schools and high schools throughout Southern California, a project which culminated in a bilingual production of A Midsummer's Night Dream that she adapted with the Spanish title Un Sueño en Medio-Verano. On the opera stage, she has worked with members of the Glimmerglass Festival Young Artist Program, the Los Angeles Opera Domingo-Colburn-Stein Young Artist Program, and has also served as guest coach at UCLA, UC Santa Barbara, Cal State University Long Beach, and Florida State University. Sara continues to guest teach acting at studios throughout the Los Angeles area, and also maintains a roster of speaking and singing actors for whom she coaches acting.
Widzer has served as assistant under notable directors including Francesca Zambello, James Darrah, Marcia Milgrom Dodge, Peter Kazaras, Matthew Lata, Ray Roderick, Robert Egan, Salome Jens, Casey Stangl, and Mark Rydell. She received her MM in Opera Directing from Florida State University, her BA in theatre from Connecticut College and has an Artist's Diploma in Classical Acting/Shakespeare from the Royal Academy of Dramatic Arts in Shakespeare. Ms. Widzer makes her home in Los Angeles.