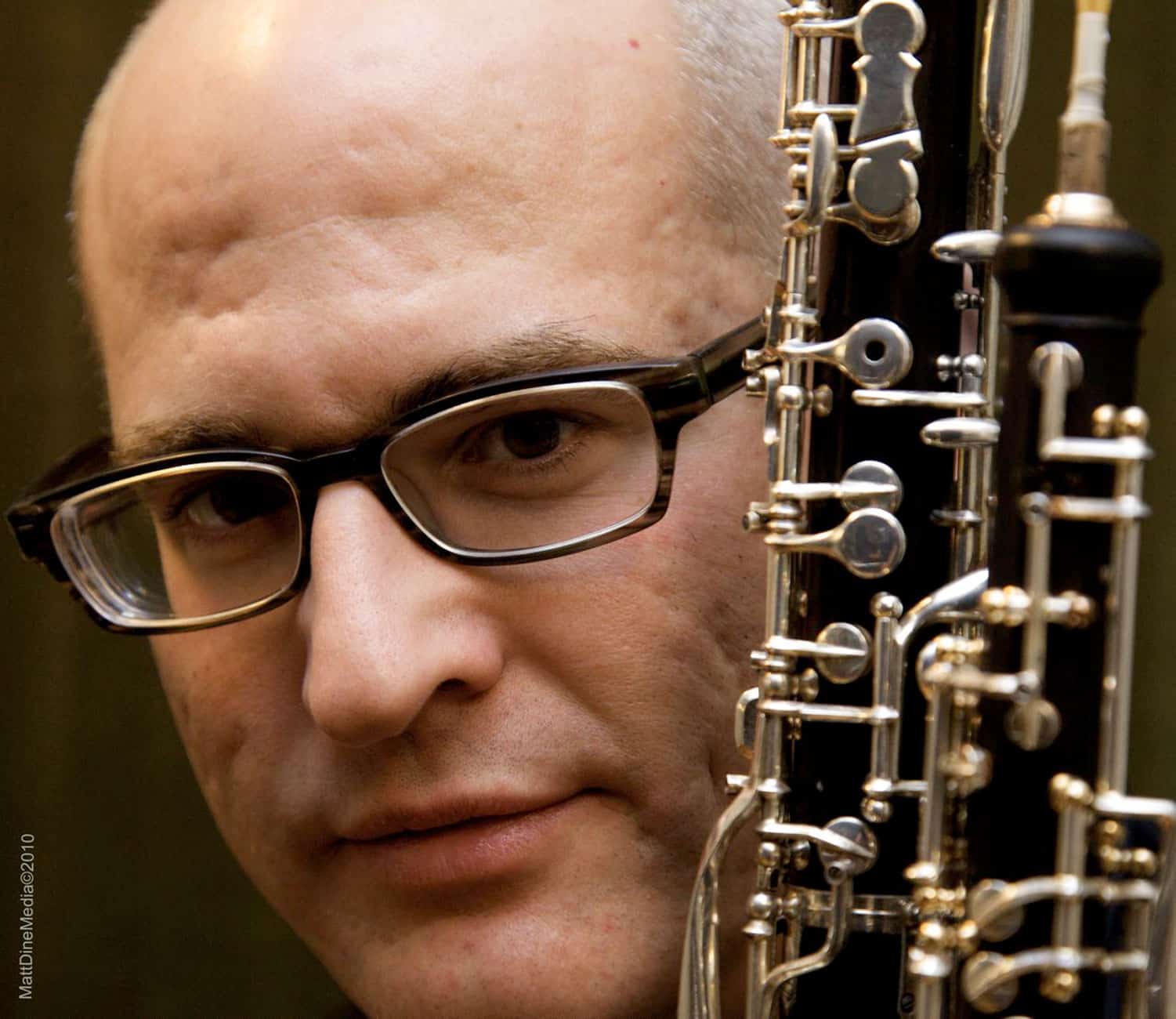 Robert Walters
English horn, oboe
Robert Walters joined The Cleveland Orch­estra as solo english horn in 2004. Mr. Walters made his concerto debut with the Orchestra in 2006 performing Ned Rorem's English Horn Concerto, and has subsequently played Peteris Vasks's English Horn Concerto and, on the oboe d'amore, Bach's Concerto in A Major, BWV1055. In November 2015, he premiered Bernard Rands's Concerto for English Horn with The Cleveland Orchestra, which was commissioned for Mr. Walters as part of the Oberlin College Conservatory of Music's 150th anniversary celebrations.
Mr. Walters has also appeared as guest soloist with the Chicago Symphony Orchestra, Cincinnati Symphony Orchestra, Orpheus Chamber Orchestra, Beijing Radio Symphony, China Film Philharmonic, Qingdao Symphony Orchestra, New York Chamber Soloists, Philadelphia Chamber Orchestra, Phoenix Symphony, Redlands Symphony, and most recently at Festival Mozaic in San Luis Obispo, California.
Prior to coming to Cleveland, Mr. Walters was the solo english horn player of the Metropolitan Opera Orchestra (2000-2004) and with the Cincinnati Symphony Orchestra (1997-2000).  As an oboist, Mr. Walters performed and recorded frequently with the Philadelphia Orchestra and was active as a freelance musician in New York. Mr. Walters was also a frequent performer with James Levine and the Met Chamber Ensemble at Carnegie Hall.
Robert Walters spent five summers with the Marlboro Music Festival and has toured as a member of Musicians from Marlboro. In addition to teaching at the Music Academy of the West, Mr. Walters has appeared at the festivals of Banff, Bard, St. Bart's, Caramoor, Grand Teton, and Spoleto. His annual series of masterclasses at Hidden Valley Music Seminar in Carmel, California, attracts top players from across the country. Mr. Walters has served as an artist faculty member of the Aspen Music Festival and School and, for the past eleven years, at the Colorado College Summer Music Festival. Mr. Walters is a frequent coach with the New World Symphony and at Rice University's Shepherd School of Music.
A fourth-generation college music professor, Robert Walters has taught at the Oberlin Conservatory of Music since 2006, and was appointed professor of oboe and english horn in 2010. His students have secured solo positions in leading orchestras across the United States.
A native of Los Angeles and raised in Lincoln, Nebraska, Robert Walters is a graduate of the Curtis Institute of Music and Columbia University, where he holds an MFA degree in poetry. Mr. Walters studied with Richard Woodhams (principal oboe, Philadelphia Orchestra) and the late John Mack (principal oboe 1965-2001, Cleveland Orchestra).