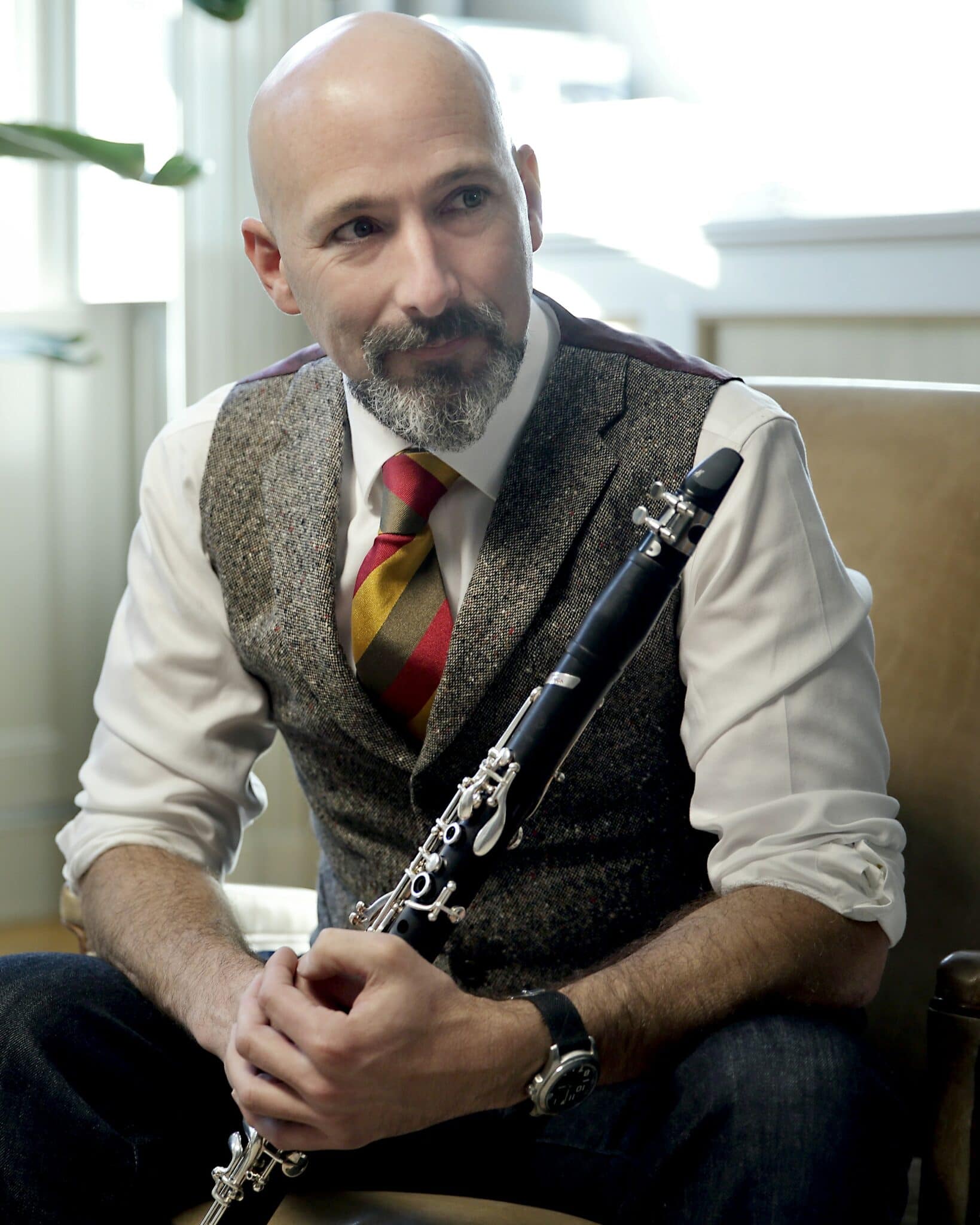 Richie Hawley
clarinet, orchestral studies & chamber music
Richie Hawley ranks among the most distinguished clarinetists of his generation. As principal clarinet of the Cincinnati Symphony Orchestra (CSO), he impressed audiences around the world with his virtuosity and the velvety, sonorous tone that has become his trademark. The Cincinnati Enquirer has praised him for the "seamless flowing tone so many clarinetists long for and few can achieve."
In 2011, Mr. Hawley left the Cincinnati Symphony Orchestra and moved to Houston, Texas to become the Professor of Clarinet at Rice University's Shepherd School of Music. Mr. Hawley appears on stages around the world regularly as a soloist, chamber musician and recitalist. During the summer he is in residence as the clarinet teaching and performing artists at the Music Academy of the West in Santa Barbara. Highlights of this year's season include the premiere of Georgina Derbez's Concerto for Clarinet and Orchestra with the UNAM orchestra of Mexico and the debut duo album with Conor Hanick featuring the music of Higdon, Copland, Tower and Jalbert. Mr. Hawley made his debut at the Marlboro Music Festival in 1999 and toured with the legendary "Musicians from Marlboro" for the 50th anniversary performance at Carnegie Hall.
Mr. Hawley has garnered awards as both performer and educator. He won the Coleman-Barstow prize at the Coleman Chamber Ensemble Competition in 1988 with Trio con Brio, and that same year was one of five musicians to receive the Gold Medal as a Presidential Scholar in the Arts from Ronald Reagan in a ceremony at the White House. He has received the Léni Fé Bland Foundation Career Grant twice, and was awarded the 2009 Glover Award for outstanding teaching at University of Cincinnati College Conservatory of Music.
Originally from Los Angeles, Mr. Hawley began his clarinet studies with Yehuda Gilad at the Colburn School of Performing Arts at age 9. He made his orchestral solo debut at age 13 with the Los Angeles Philharmonic, and at age 14 performed as a soloist with the New York Philharmonic. While a student of Donald Montanaro at the Curtis Institute of Music, Mr. Hawley appeared as a soloist with the Philadelphia Orchestra.
As a D'Addario performing artist, Mr. Hawley performs exclusively on a reeds and mouthpieces that he helped to develop. He is also an artist for Buffet Crampon and performs on the Tosca model of clarinet.
He has been a member of the Music Academy faculty since 2005