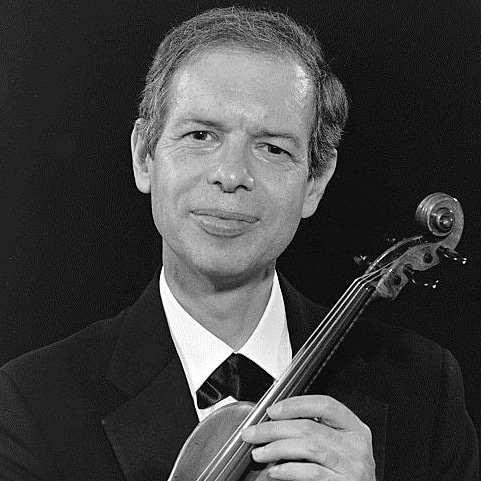 Peter Salaff
chamber music
Peter Salaff was director of string chamber music at the Cleveland Institute of Music for 23 years. As a founding member of the Cleveland Quartet he recorded more than 50 chamber works and received a Grammy Award, six Grammy nominations, and Best of the Year honors from Time and Stereo Review. The quartet toured the former Soviet Union, South America, Australia, New Zealand, Turkey, Israel, the United States, Europe, and Canada.
Mr. Salaff has served on the faculties of the University of Concepción (Chile), State University of New York at Buffalo, and the Eastman School of Music. He has also taught at numerous festivals, including Interlochen, Chamber Music in the Mountains at Echo Glen, the Aspen Music Festival and School, and the Schleswig-Holstein Music Festival in Germany, the Perlman Music Program, PhoenixPhest in Ann Arbor, and the Chamber Music Connection in Columbus, Ohio, and has coached chamber music and given masterclasses at conservatories and universities in the United States, Germany, Japan, Israel, and New Zealand.
Mr. Salaff has been a judge at many chamber music competitions, including the Yellow Springs Competition, the London International String Quartet Competition, the Fischoff National Chamber Music Competition, the Plowman Chamber Music Competition, and the Coleman Chamber Music Association Competition.
He has been a member of the Music Academy faculty since 1996.