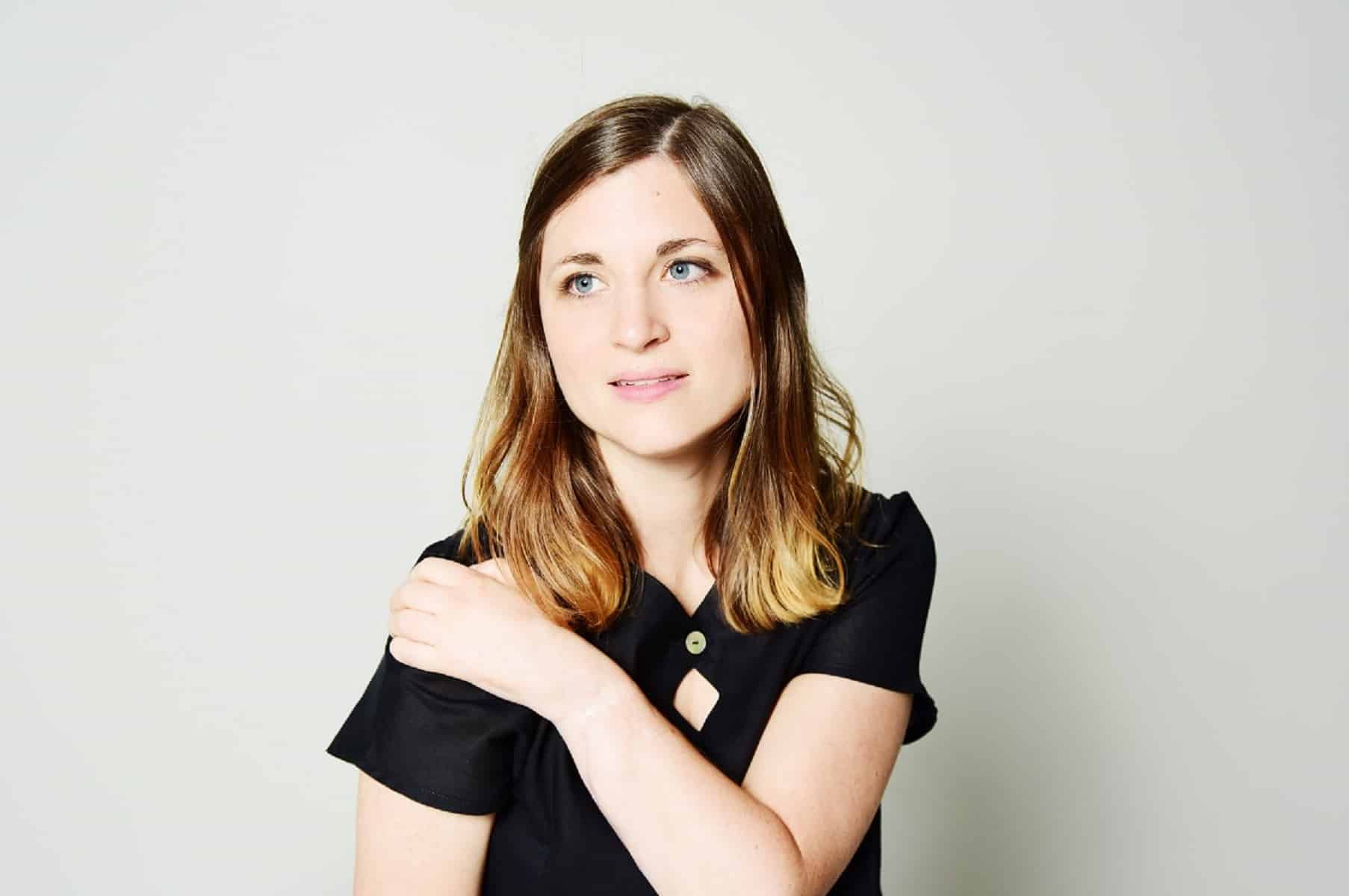 Molly Joyce
Composer and performer Molly Joyce was recently deemed one of the "most versatile, prolific and intriguing composers working under the vast new-music dome" by The Washington Post. Her music has additionally been described as "serene power" (New York Times), written to "superb effect" (The Wire), and "unwavering" and "enveloping" (Vulture). Her work is concerned with disability as a creative source. She has an impaired left hand from a previous car accident, and the primary vehicle in her pursuit is her electric vintage toy organ, an instrument she bought on eBay which suits her body and engages her disability on a compositional and performative level. Her debut full-length album, Breaking and Entering, featuring toy organ, voice, and electronic sampling of both sources was released in June 2020 on New Amsterdam Records, and has been praised by New Sounds as "a powerful response to something (namely, physical disability of any kind) that is still too often stigmatized, but that Joyce has used as a creative prompt."
Molly's creative projects have been presented and commissioned by Carnegie Hall, TEDxMidAtlantic, Hirshhorn Museum and Sculpture Garden, Bang on a Can Marathon, Danspace Project, Americans for the Arts, National Sawdust, Gaudeamus Muziekweek, National Gallery of Art, Classical:NEXT, VisionIntoArt's FERUS Festival, and featured in outlets such as Pitchfork, Red Bull Radio, WNYC's New Sounds, I Care If You Listen, and National Sawdust Log. Her compositional works have been commissioned and performed by ensembles including the Vermont, New World, New York Youth, Pittsburgh, Albany, and Milwaukee Symphony Orchestras, as well as the New Juilliard, Decoda, Contemporaneous ensembles and Harvard Glee Club. Additionally, she has written for publications 21CM, Disability Arts Online, Women in Foreign Policy, and is a member of Americans for the Arts' Artists Committee.
Her debut EP, Lean Back and Release, was released in January 2017 on New Amsterdam Records to much acclaim. Featuring violinists Monica Germino and Adrianna Mateo, the EP was praised as "energetic, heady and blisteringly emotive" by Paste Magazine and "arresting" by Textura. Additionally, Molly's music has been included on solo albums from pianist Vicky Chow, cellist Nick Photinos, and vocalist Bec Plexus, all on New Amsterdam Records, Grand Valley State University New Music Ensemble on Innova Recordings, and on releases from VONK Ensemble, percussionist Evan Chapman, pianist Brianna Matzke and violinist Hajnal Pivnick's duo album On Behalf.
As a collaborator, Molly has worked across disciplines including collaborations with visual artists Lex Brown, Leo Castaneda, Alteronce Gumby, Maya Smira, Julianne Swartz, choreographers Melissa Barak, Kelsey Connolly, Carlye Eckert, Jerron Herman, director Austin Regan, and writers Marco Grosse, James Kennedy, Christopher Oscar Peña, and Jacqueline Suskin. She has also assisted Shara Nova of My Brightest Diamond, including orchestral arrangements for American Composers Orchestra at Carnegie Hall, as well as Glenn Kotche of Wilco.
Past seasons have seen commissions and collaborations with Avi Avital, Barak Ballet, Present Music, The Riot Ensemble, Mike Truesdell, and VONK Ensemble, among others. Additionally, Molly is a recipient of ASCAP's Leo Kaplan Award, as part of the Morton Gould Young Composer Awards, grants from New Music USA, Foundation for Contemporary Arts, Jerome Fund / American Composers Forum, Greater Pittsburgh Arts Council and residencies at AIR Krems an Der Donau, ArtCenter/ South Florida, De Link Tilburg, Embassy of Foreign Artists, Grace Farms, Halcyon Arts Lab, Headlands Center for the Arts, Villa Sträuli, Titanik, Swatch Art Peace Hotel, The Watermill Center, and Willapa Bay AiR.
Molly is a graduate of The Juilliard School (graduating with scholastic distinction), Royal Conservatory in The Hague (recipient of the Frank Huntington Beebe Fund Grant), and Yale School of Music. She holds an Advanced Certificate in Disability Studies from CUNY School of Professional Studies and is alumnus of the National YoungArts Foundation. She has studied with Samuel Adler, Martin Bresnick, Guus Janssen, David Lang, Hannah Lash, Missy Mazzoli, Martijn Padding, Christopher Theofanidis, and currently serves on the composition faculty at New York University Steinhardt and Wagner College.