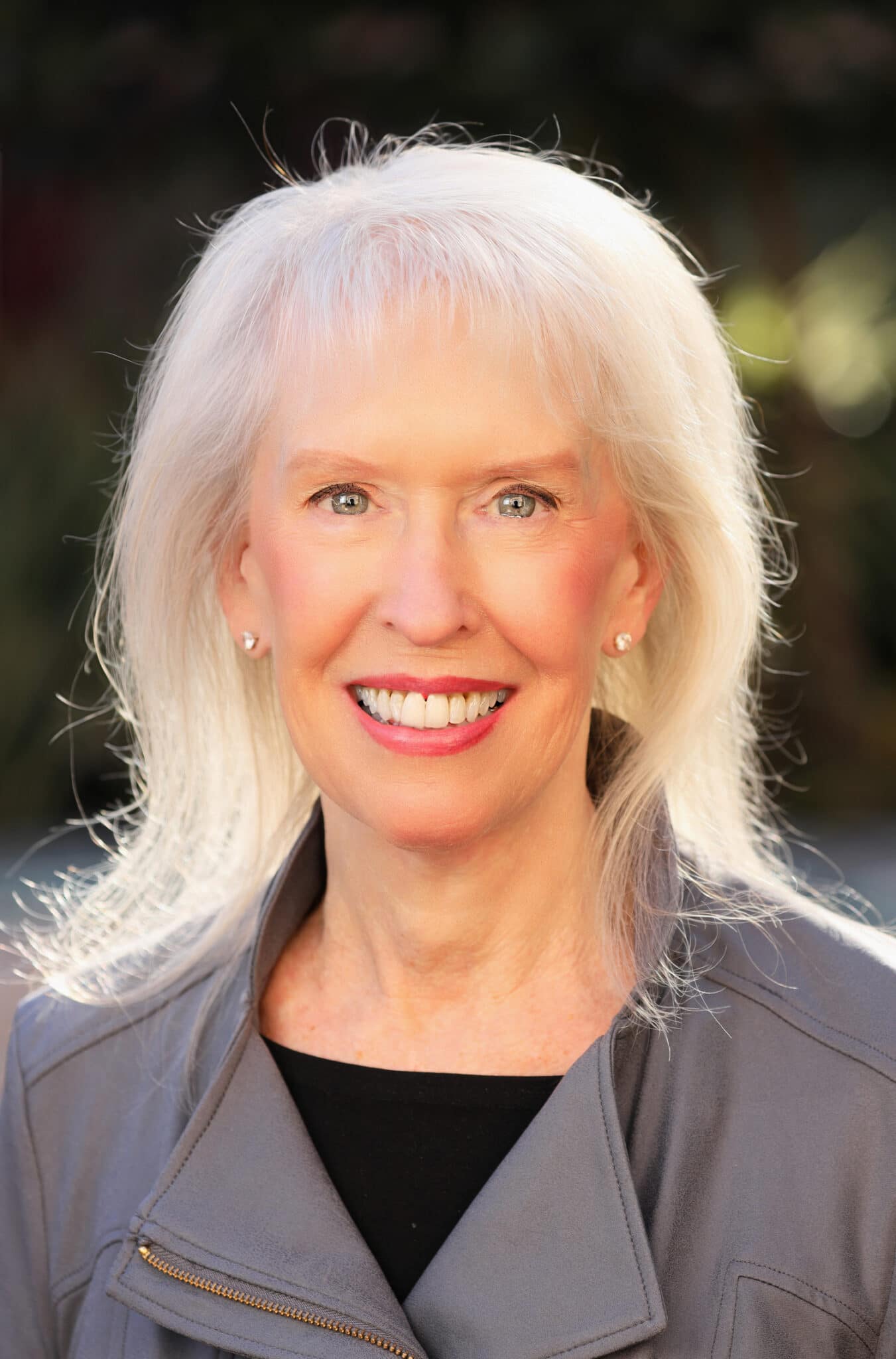 Meg Di Napoli
Board Member, Women's Auxiliary Chair
Born in Sacramento, Meg Di Napoli earned a bachelor's degree in English literature at Stanford University and a master's degree in comparative literature at U.C. Santa Barbara. Her studies also took her to Germany and the Center for Culture at the University of Florence. An accomplished pianist, Ms. Di Napoli has performed as a soloist and accompanist. She also plays the flute.
A resident of Santa Barbara for 58 years, Ms. Di Napoli is currently a manager of family investment properties in Goleta and Santa Barbara. She previously served as an information processing systems administrator at Raytheon from 1982 to 1996. As general manager of Pacific Coachworks from 1978 to 1980, she was instrumental in the launch of the Di Napoli automobile, which was designed by her husband, Nick Di Napoli. Mr. Di Napoli also designed the lunar rover for General Motors' Defense Research Laboratories, the Research Safety Vehicle for crash-testing for the Dept. of Transportation, and the Santa Barbara downtown shuttles. Ms. Di Napoli raised two children and now has three grandchildren.
The current Women's Auxiliary chair, Ms. Di Napoli also served as chair from 2009-2011, and was the chair of the Auxiliary's May Madness fundraising event when The Shops were closed due to the construction of Hahn Hall. She has also perviously served as chair of the Braille Auxiliary of Santa Barbara and chair of the Social Committee at La Cumbre Country Club. She has been a volunteer "Fit for Life" instructor at the Santa Barbara YMCA for over 35 years.