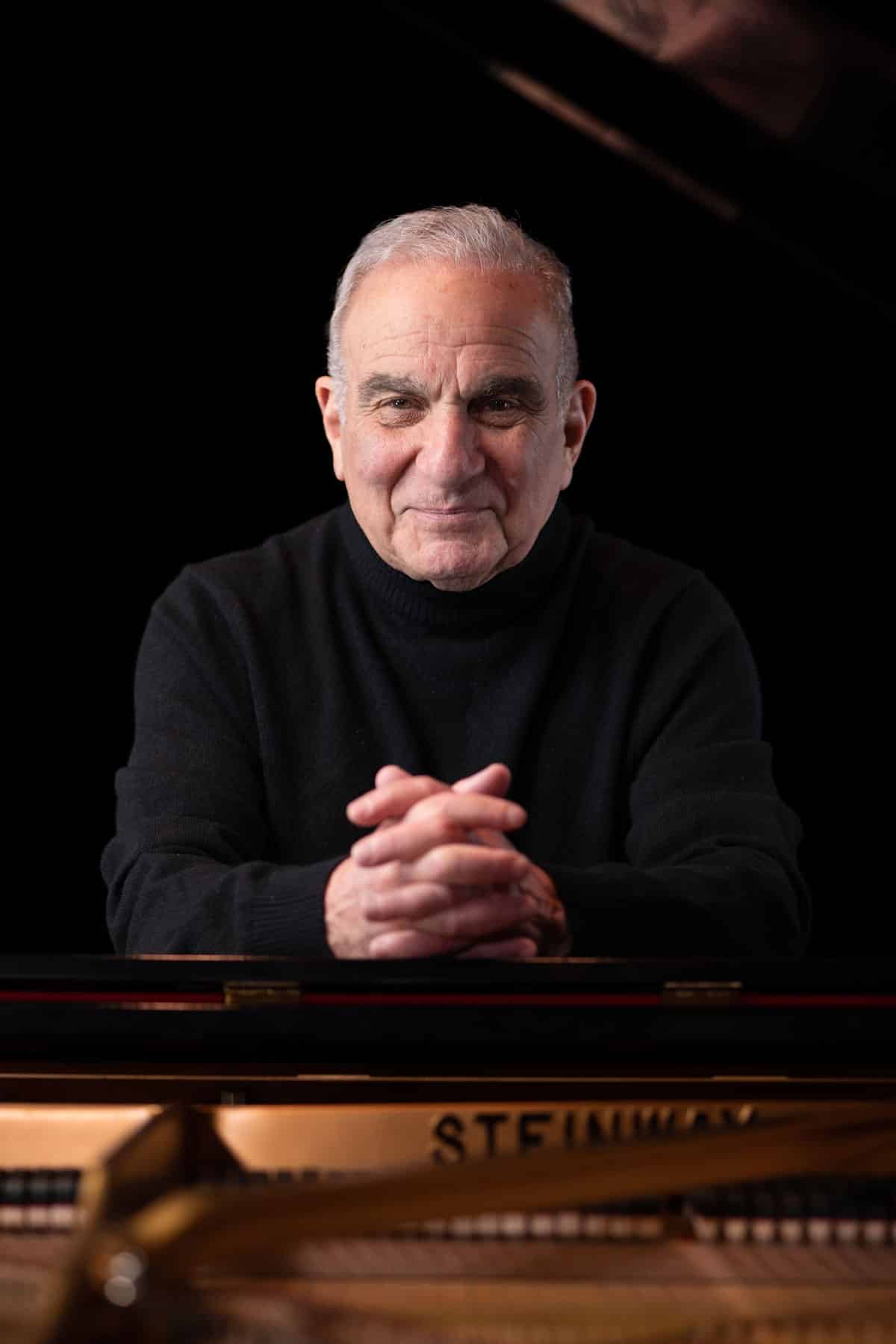 Martin Katz
"Martin Katz must surely be considered the dean of collaborative pianists," said the Los Angeles Times, and Musical America magazine created an award expressly for him: Accompanist of the Year. One of the world's busiest collaborators, he has been in constant demand by the world's most celebrated vocal soloists  for more than five decades. He was fortunate to accompany Marilyn Horne for almost all of that time. He has also appeared and recorded regularly with Frederica von Stade, David Daniels, Jose Carreras, Karita Mattila, Cecilia Bartoli, Kiri Te Kanawa, Kathleen Battle, Piotr Beczala, Joseph Calleja to name just a few. Season after season, the world's musical capitals figure prominently in his schedule. 
Mr. Katz is a native of Los Angeles, where he began piano studies at the age of five. He attended the University of Southern California and studied the specialized field of accompanying with its pioneer teacher, Gwendolyn Koldofsky. While yet a student, he was given the unique opportunity of accompanying the classes and lessons of such luminaries as Lotte Lehmann, Jascha Heifetz, Pierre Bernac, and Gregor Piatigorsky. Following his formal education, he held the position of pianist for the US Army Chorus in Washington, D.C. for three years, before moving to New York where his international career began in earnest in 1969.     
In more recent years, invitations to conduct orchestral evenings and operas have come with increasing frequency. Mr. Katz has partnered several of his soloists on the podium for orchestras of the B.B.C., Houston, Washington, D.C., Tokyo, New Haven and Miami. He has also been pleased to conduct several staged productions for the University of Michigan's Opera Theatre, the Music Academy, and San Francisco Opera's prestigious Merola program. 
Finally, the professional profile of Martin Katz is completed with his passionate commitment to teaching. For four decades, the University of Michigan has been his home, where he has been happy to chair the School of Music's program in collaborative piano, and also play an active part in operatic productions. He has been a pivotal figure in the training of countless young artists, both singers and pianists, who are now working  all over the world. The University of Michigan has recognized this important work, awarding him the first Artur Schnabel professorship, and more recently named him a Distinguished University Professor. He chose to name this award after his teacher, Gwendolyn Koldofsky, herself a cornerstone at the Music Academy for many decades. In addition to his work at his home school, he is a regular guest teacher at Helsinki's Sibelius Academy, Songfest, Chicago College of Performing Arts, Canadian Operatic Arts Academy, and the New National Theatre of Tokyo.  
Mr. Katz's comprehensive guide for accompanists, "The Complete Collaborator," published by Oxford Press, is widely seen as the seminal work on this subject.
Mr. Katz attended the Music Academy in 1964, and was named a recipient of the Academy's Distinguished Alumni Award in 1999.