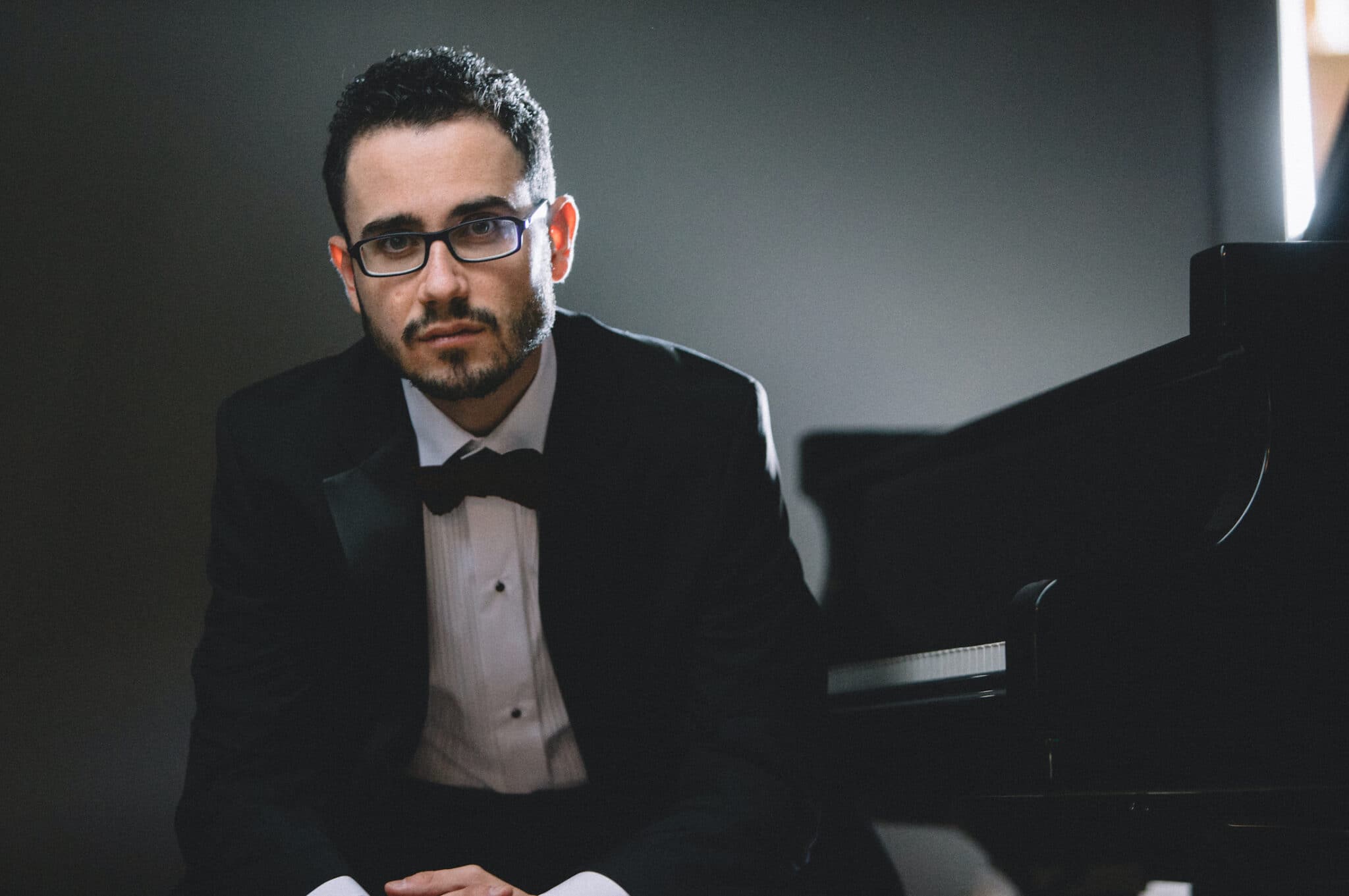 Luca Buratto
Since winning the 2015 Honens International Piano Competition, Luca Buratto blazed onto the world stage with a reception most musicians only dream of. His successful debut recitals at Wigmore and Carnegie Halls heralded the Italian pianist as "a name to watch" (The Guardian) and "no ordinary virtuoso" (The Telegraph). Critics and audiences across the globe are quickly recognizing Mr. Buratto as a distinctive performer. Described by International Piano Magazine as "masterly," his highly regarded interpretations of prolific British composer Thomas Adès reveal Buratto's versatility as "an artist who is both illuminating and unafraid" (ConcertoNet).
In March 2018, Mr. Buratto makes his recital debut at Konzerthaus Berlin followed by a performance of Prokofiev's Piano Concerto No. 2 with the London Philharmonic Orchestra conducted by Alondra de la Parra at Royal Festival Hall in April.
Luca Buratto's season of symphonic engagements include the Orchestra Sinfonica Giuseppe Verdi (La Scala Milan), the Toronto Symphony, Calgary Philharmonic Orchestra, and the Edmonton Symphony. Equally at home on the recital stage as the concert hall, Buratto's festival appearances and residencies include Progetto Martha Argerich at the Lugano Festival (Switzerland), Busoni and Primavera Beethoveniana Festivals (Italy), Marlboro Music Festival (USA), and the Ottawa Chamber Music Festival (Canada).
Luca Buratto's incisive interpretations of Robert Schumann have earned him particular praise. In a review of his 2017 CD release Schumann: Davidsbündlertänze, Humoreske & Blumenstück (Hyperion Records), Alex Baran from Wholenote Toronto said: "Buratto plays with such a conviction that you immediately know he is certain he has revealed Robert Schumann's true voice. It's a deep connection that he sustains effortlessly through the entire recording. Hear him live if you can."
Following graduation from the Milan Conservatory in 2010, Buratto earned a master's degree from the Bolzano Conservatory. As a Theo Lieven Scholar at the Conservatorio della Svizzera Italiana (Lugano) under the guidance of William Grant Naborèm, he also received a Masters of Advanced Studies. Mr. Buratto's competition successes also include Third prize in the 2012 International Robert Schumann Competition. His teachers include Davide Cabassi and Edda Ponti.
Luca Buratto has been featured on national radio broadcasts on BBC Radio 3, Radio Classica, Radio 3 RAI, WFMT, and WQXR.