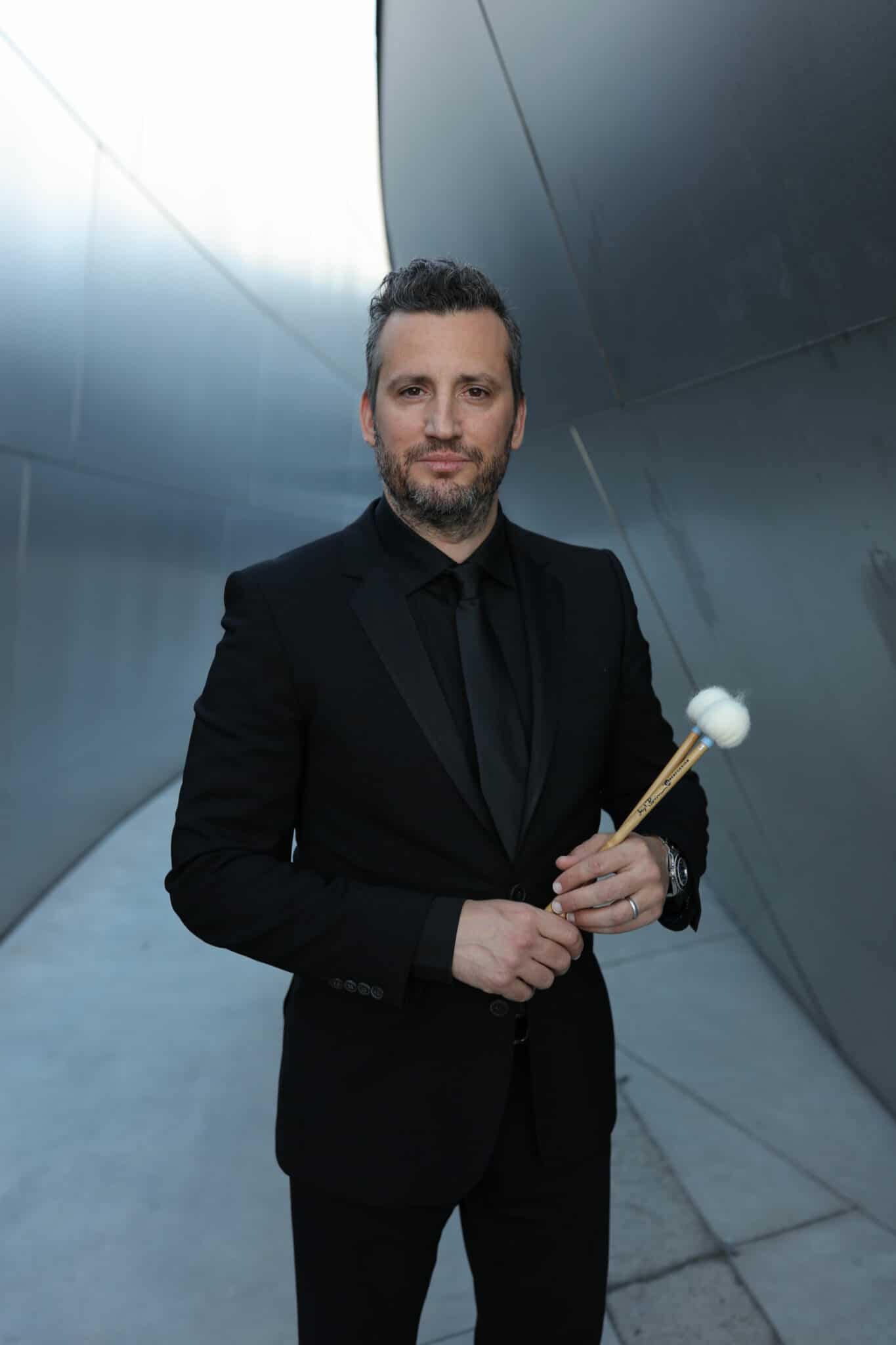 Joseph Pereira
timpani
Joseph Pereira (1974) enjoys a multi-faceted career as a timpanist/percussionist, composer, conductor, and teacher. His work in all areas has been widely hailed for his creativity and virtuosity, and has been profiled in feature articles in both The New York Times (2006) and The Los Angeles Times in 2012 and 2015. In 2015 Pereira was featured on the PBS series, "Craft in America".
Pereira has been the Principal Timpanist of the Los Angeles Philharmonic since 2008. As a versatile performer, Pereira is in demand as an orchestral timpanist, studio recording percussionist. He regularly appears as a solo percussionist in the orchestra's "Green Umbrella" new music series and has also conducted his music and other world premieres on the orchestra's chamber series. In Los Angeles, he also can be found in the recording studios and can be heard on many major motion pictures. Previously Pereira was a member of the New York Philharmonic from 1997 to 2008, as a timpanist and percussionist. His line of signature timpani mallets by JGPercussion are sold worldwide.
Pereira currently runs the percussion studio at USC Thornton School of Music, and is also on the faculty of the Music Academy, and the Pacific Music Festival in Sapporo Japan. Pereira was previously on the faculty of The Juilliard School, from 2004-2012.
As a composer, Pereira's music has been described as "restless yet lucidly textured" (The New York Times), "striking atmospherics of colour" (The Guardian), and "one sonic surprise after another" (The Los Angeles Times). His works have been commissioned and performed worldwide, most notably by the Los Angeles Philharmonic with Gustavo Dudamel, the Singapore Symphony, the New York Philharmonic Chamber Series, the Miro Quartet, the San Francisco Contemporary Music Players, percussionist Colin Currie, Duo Harpverk, French Ensemble TM+, and the Los Angeles Percussion Quartet. In 2013 the Los Angeles Percussion Quartet recorded his piece Repousse' (2009), which was nominated for three 2013 Grammy Awards. The following year LAPQ recorded Pereira's Mallet Quartet (2013), and it was rated "Best of 2014 Classical Music" on iTunes. Pereira's works can be heard on Sono Luminus, Yarlung Records, and New Focus Recordings. His works are published in the US by Bachovich Music and Black Dot Press in London.