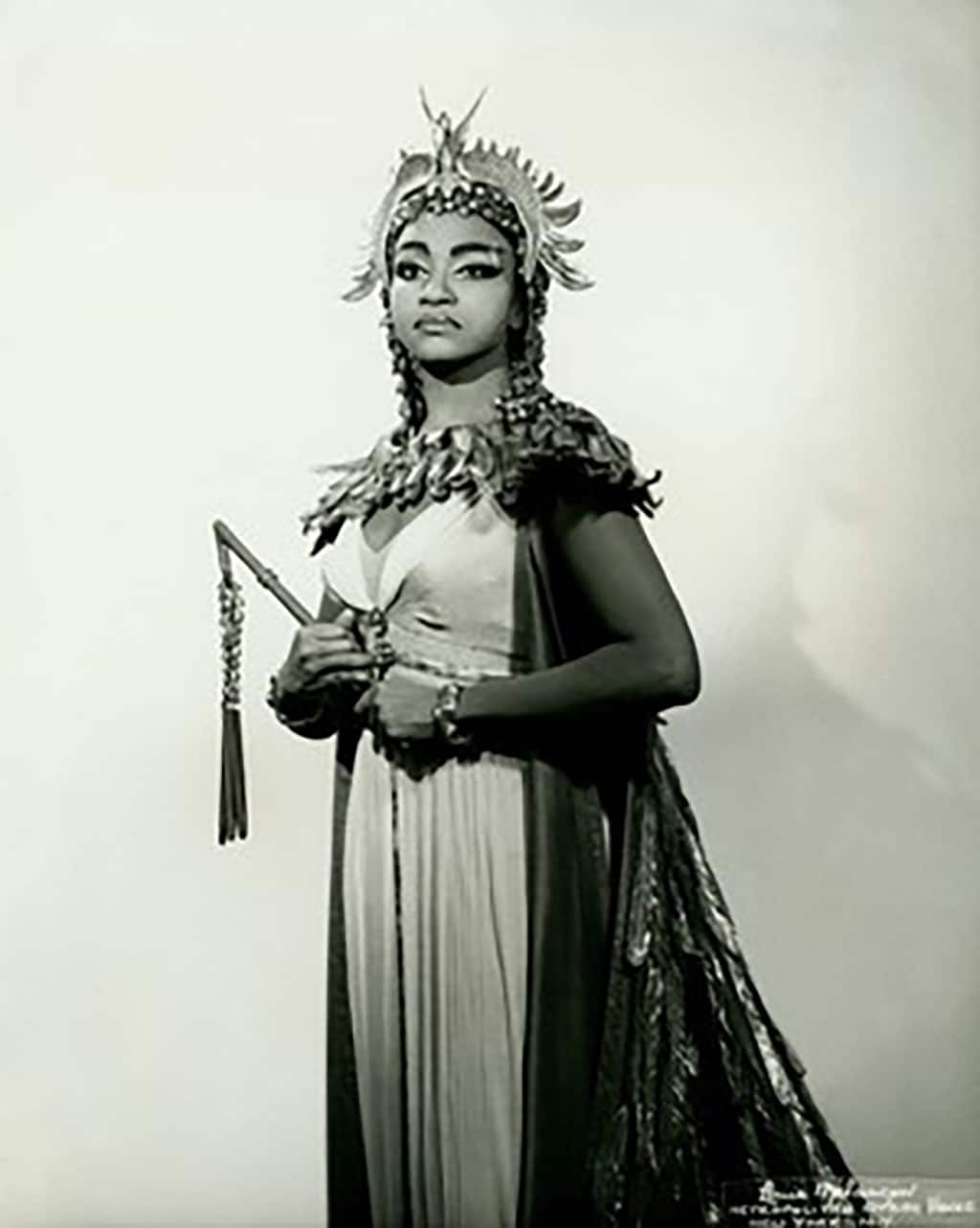 Grace Bumbry
('56, '57, '58, '59) mezzo soprano
2004 Distinguished Alumni Award Winner
As one of opera's most controversial artists, Grace-Melzia Bumbry continues to make headlines. With a 50-plus year career she is phenomenally preserved. Critics and audiences around the world continue to cheer this celebrated artist, who garners remarkable coverage and incredible ovations with reviews praising her as a national treasure, spectacular, spiritual and magnificent.
Born in St. Louis, Missouri she became interested in music when, as a little girl, she was taken to concerts of Marian Anderson. Her life was altered forever after this experience and she absorbed every recording of classical music she could get her hands on. She even listened to it on radio when her two brothers, Charles and Benjamin, were not monopolizing it to hear Jazz and Pop. Encouraged by all who knew her singing, Grace, age 16, won first prize in a local radio contest, which awarded her the opportunity to appear on the then famous "Arthur Godfrey Talent Scout Show", where she sang "O Don Fatale" from Verdi's Don Carlo.
Grace then began her studies at Boston University and then Northwestern University where she met the lady who would change her life forever. Lotte Lehmann, while giving a Master Class, heard her and invited her to Santa Barbara, California to study at the "Music Academy of the West", where she was carved into one of the music world's rare jewels.
Through the influence of Jacqueline Kennedy and the American Embassy in Paris, Bumbry was granted an audition at the Paris Opera, where she was immediately engaged. She made her operatic debut as Amneris in "Aida". Grace Bumbry was the first person of colour to sing at the house.
Bumbry became a favourite collaborator of the world's greatest and foremost conductors, such as Claudio Abbado, Leonard Bernstein, Karl Böhm, Christoph von Do­hnanyi, Herbert von Karajan, James Levine, Lorin Maazel, Zubin Mehta, Seiji Ozawa, Giuseppe Patane, Wolfgang Sawallisch and Sir Georg Solti