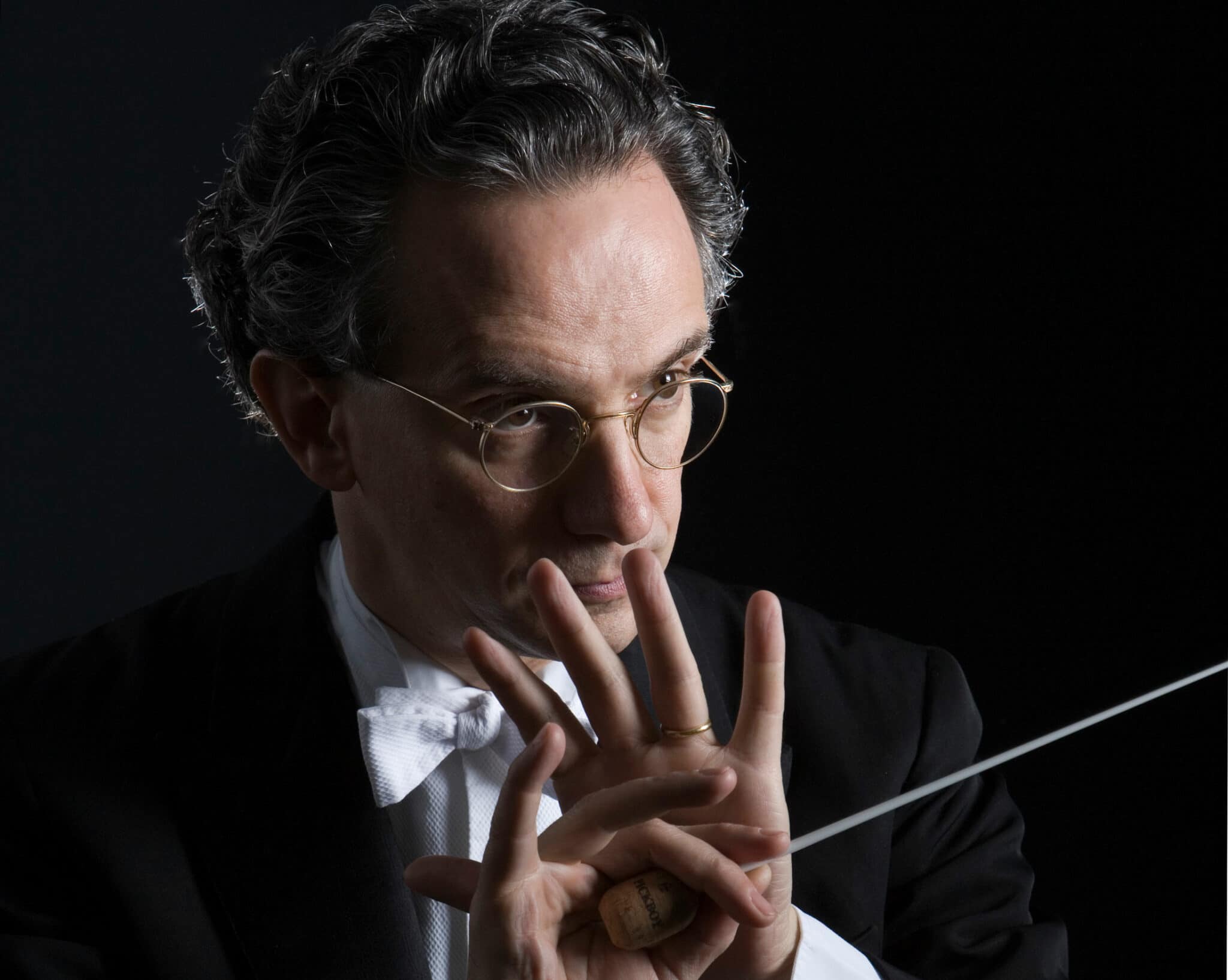 Fabio Luisi
In residence week 8
Fabio Luisi is Music Director Designate of the Dallas Symphony, General Music Director of the Zurich Opera, and Chief Conductor of the Danish National Symphony Orchestra. He was Principal Conductor at the Metropolitan Opera in New York from 2011 to 2017, prior to this he served as Chief Conductor of the Vienna Symphony Orchestra (2005-2013), General Music Director of the Staatskapelle Dresden and the Saxon State Opera (2007-2010), Music Director and Principal Conductor of the MDR Symphony Orchestra Leipzig (1999-2007), and Music Director of the Orchestre de la Suisse Romande (1997-2002) and of the Tonkünstler Orchestra in Vienna (1995-2000).
Fabio Luisi is also Music Director of the Festival della Valle d'Itria in Martina Franca (Apulia, Italy) and he is guest conductor of several major ensembles including the Philadelphia Orchestra, the Cleveland Orchestra, the San Francisco Symphony, the NHK Tokyo, the Munich Philharmonic, the Filarmonica della Scala, the London Symphony Orchestra, the Concertgebouw Orchestra Amsterdam, the Saito Kinen Orchestra, and in all major opera houses worldwide. He has conducted Richard Strauss's Die Liebe der Danae and Die Ägyptische Helena for the Salzburg Festival; and his work for the Zurich Opera has included new productions of three Bellini operas along with Rigoletto, Fidelio, Wozzeck and Verdi's Messa da Requiem.
Luisi's CD recordings to date include operas such as Verdi's Aroldo, Alzira, and Jerusalem and Bellini's I Puritani and I Capuleti e i Montecchi, all of Robert Schumann's and Arthur Honegger's symphonies, and the symphonies and the oratorio Das Buch mit sieben Siegeln by the largely forgotten Austrian composer Franz Schmidt. He has also recorded various symphonic poems by Richard Strauss and an acclaimed performance of Bruckner's Ninth Symphony together with the Staatskapelle Dresden (which was awarded the 2009 Echo-Klassik-Preis). His recordings of Wagner's Siegfried and Götterdämmerung with the Met Orchestra earned him a Grammy; in 2013 he won Italy's coveted "Premio Franco Abbiati" critics' award; and in 2014 he was awarded the "Grifo d'Oro" by the City of Genoa.
The Philharmonia Zurich's new Philharmonia Records label, which was established in 2015, has also issued several recordings with Fabio Luisi at the rostrum, including CDs of works by Berlioz, Wagner, Verdi, Rachmaninov, Bruckner, Rimsky-Korsakov and Frank Martin and DVDs of Rigoletto (directed by Tatjana Gürbaca), Wozzeck (directed by Andreas Homoki), I Capuleti e i Montecchi (directed by Christof Loy) and
the Messa da Requiem (with direction and choreography by Christian Spuck).
Fabio Luisi is the holder of the Bruckner Ring awarded by the Wiener Symphoniker, and is also Cavaliere of the Italian Republic and Commedatore of the Ordine della Stella.