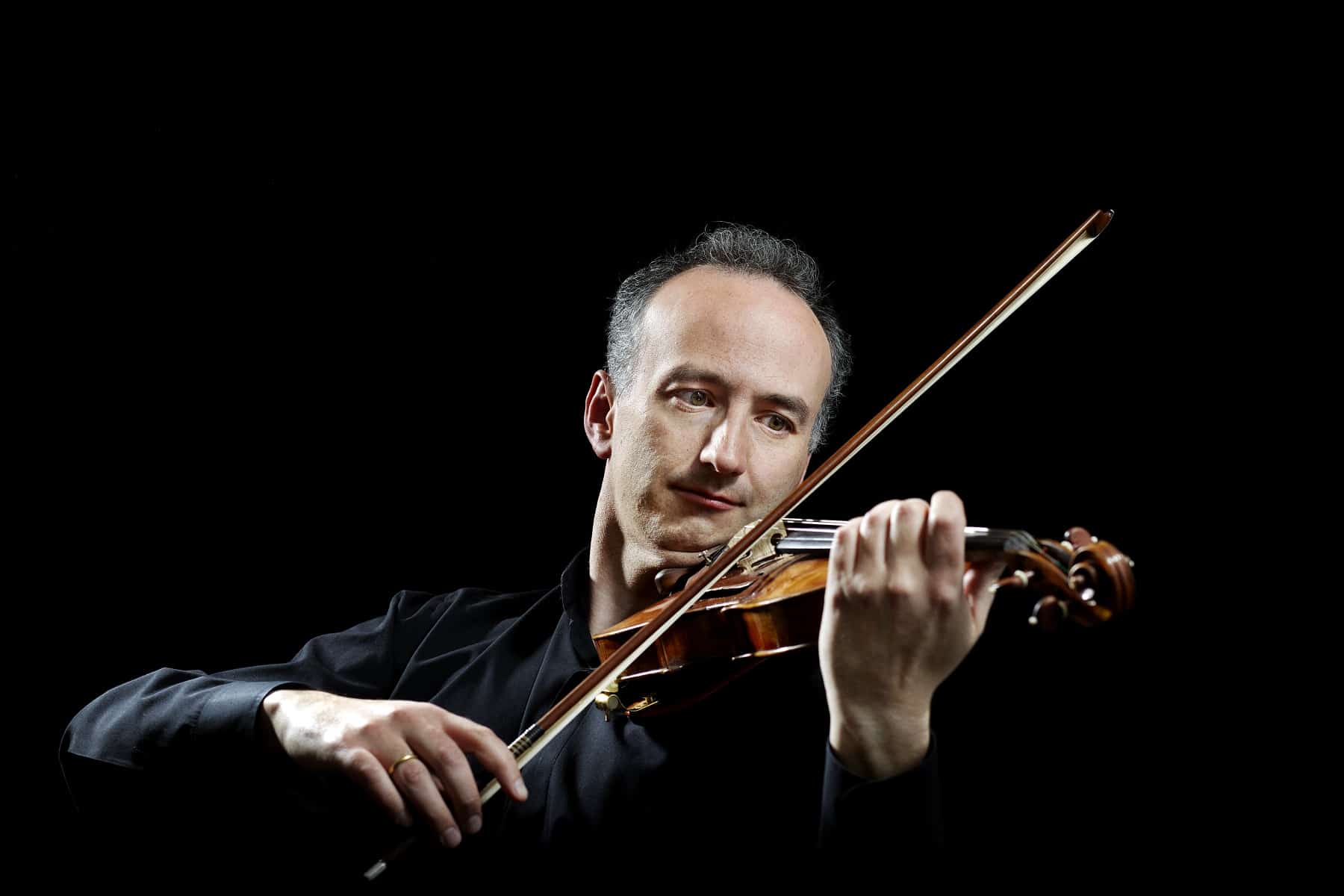 Edward Dusinberre
As first violinist of the Takács Quartet, Edward Dusinberre has won a Grammy and awards from Gramophone Magazine, the Japanese Recording Academy,
Chamber Music America, and the Royal Philharmonic Society. Outside of the quartet he has made a recording of Beethoven's violin sonatas Nos. 9 (Kreutzer) and 10 on the Decca label and recently performed Costa Concordia, a concerto composed for him by Jeffrey Nytch, inspired by the tragic story of violinist Sándor Fehér who was drowned on the cruise ship of that name in 2012.
Edward Dusinberre is also an author. His book Beethoven for a Later Age: The Journey of a String Quartet, takes the reader inside the life of a string quartet, melding music history and memoir as it explores the circumstances surrounding the composition of Beethoven's quartets and the Takács Quartet's experiences rehearsing and performing this music. The book was published by Faber in the UK and the University of Chicago Press, winning the Royal Philharmonic Society's 2016 Creative Communication Award. Announcing the award the RPS Committee said: "Few have told so well of the musician's life, or offered such illuminating insights to players and listeners alike." The book has recently been translated into German and a Korean edition will be released soon.
Edward Dusinberre lives in Boulder, where he is Artist-in-Residence and a Christoffersen Fellow at the University of Colorado.
In 2017 he was appointed a member of the faculty at the Music Academy of the West in Santa Barbara and is a Visiting Fellow at the Guildhall School of Music and Drama.