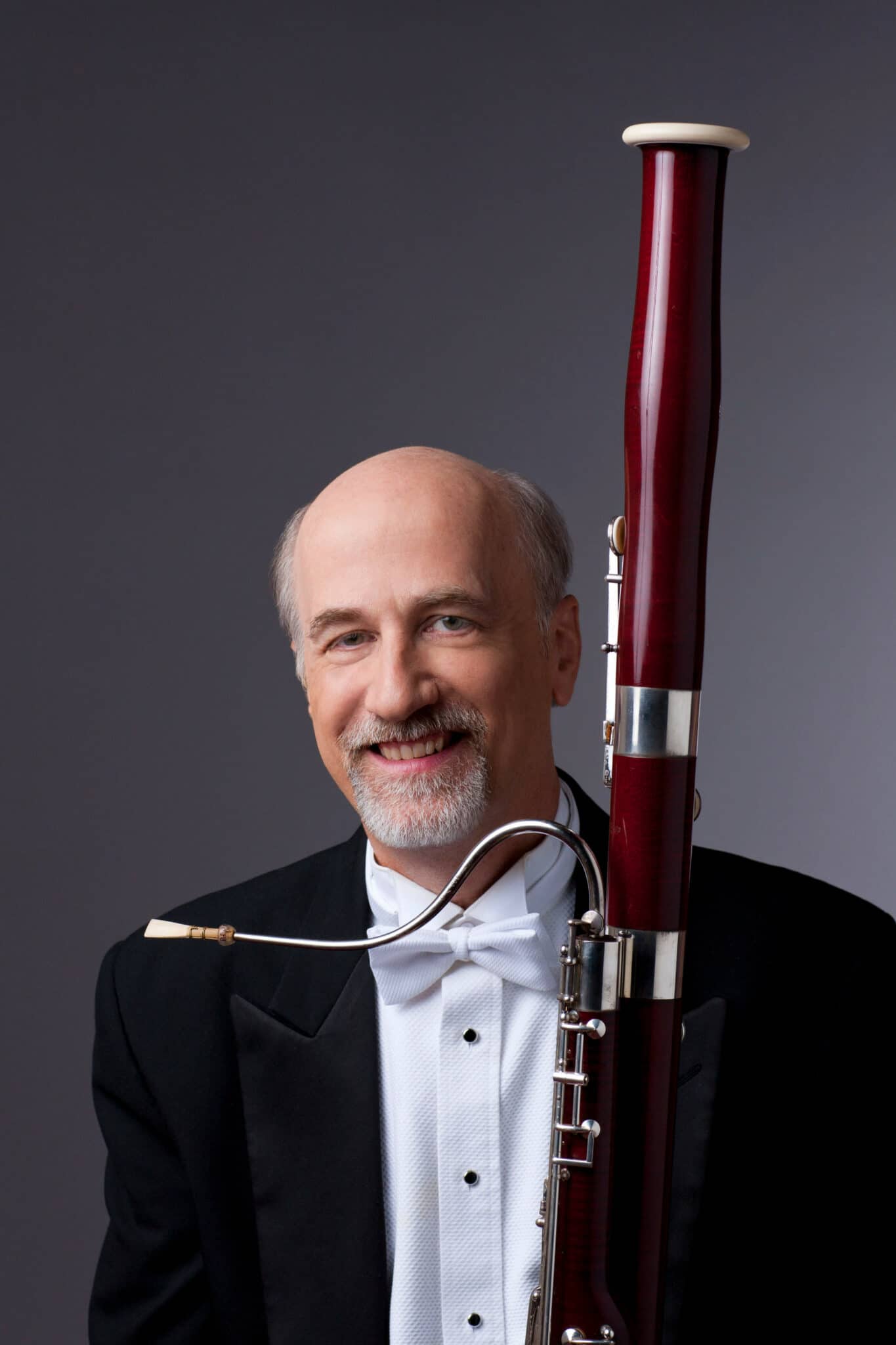 Dennis Michel
bassoon
Dennis Michel is second bassoon of the Chicago Symphony Orchestra and an ensemble artist with the Chicago Chamber Musicians. He also serves as Artist Teacher of Bassoon and serves as Director of Woodwind Chamber Music at The Chicago College of Performing Arts at Roosevelt University.
Prior to establishing his career in Chicago, he served as principal bassoon of the San Diego Symphony Orchestra for 16 years, and was a founding member of the Arioso Wind Quintet, an ensemble that toured widely and recorded for Koch International Classics.
Mr. Michel has been a featured performer with the Da Camera Society of Houston and in the chamber music series at Weill Recital Hall at Carnegie Hall in New York, among others. He has appeared at numerous festivals including Tanglewood, The Grand Teton Festival, The Bard College Festival, The San Luis Obispo Mozart Festival, and for 10 seasons performed with Summerfest LaJolla.  In 1996 Mr. Michel was the recipient of a Fulbright Fellowship for advanced study with Milan Turkovic at the Hochschule für Musik in Vienna. During that time he also performed with the Vienna State Opera.
Mr. Michel is a graduate of Yale University, where he was a student of Arthur Weisberg. He previously served on the faculties of Northwestern University, the University of Southern California, the University of California at San Diego and San Diego State University.
He has been a member of the Music Academy faculty since 1988.