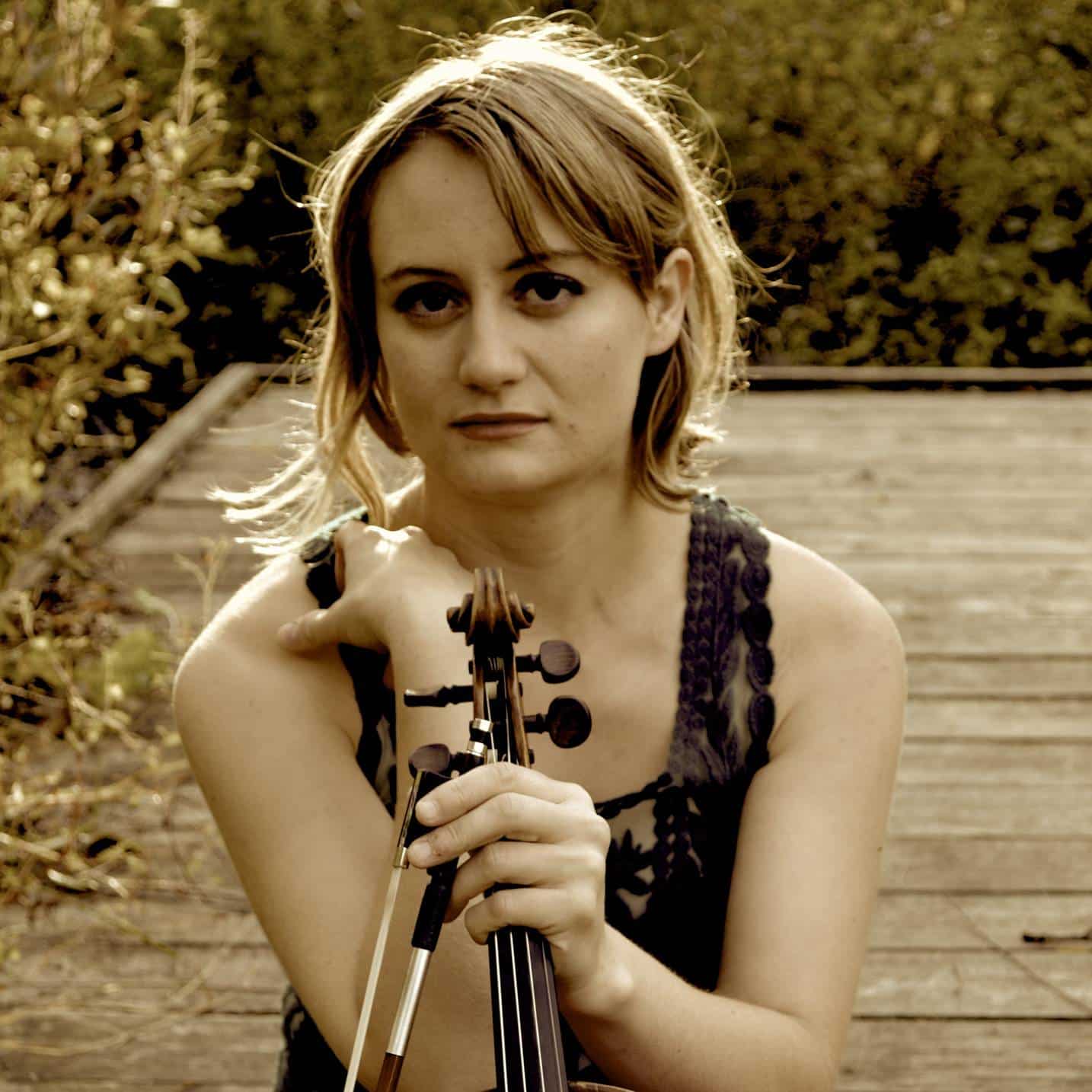 Clara Lyon
Violinist and Music Academy alumna Clara Lyon ('03, '04) is an accomplished performer who cultivates musical experiences that delight, embolden, and challenge through a diverse and active repertoire. A graduate of The Juilliard School, SUNY Stony Brook, and Ensemble Connect, Ms. Lyon has performed as a soloist and chamber musician across the world, and nationally at such venues as the Kennedy Center, the Library of Congress, and Carnegie Hall. Ms. Lyon is a prize-winner of the International Irving M. Klein Competition, the Schadt International Violin Competition, the National Foundation for the Arts Awards for young musicians, and the Prix de Musique de Chambre of the Conservatoire Américain de Fontainebleau.
Upcoming projects include the audio release of "Air," an ethereal new work for solo violin by Hans Thomalla, and a trans-disciplinary performance/installation at the iconic Farnsworth House with the Theorem Collective, a team of artistic collaborators that include visual artist Antonia Contro, poet Elizabeth Bradfield, composer Eliza Brown, and animator Joseph Merideth. Ms. Lyon is on the faculty of the Decoda Chamber Music Festival and is the Co-Director of Kneisel Hall-Blue Hill Together in Music, an immersive outreach and community-building program facilitated by the Kneisel Hall Chamber Music Festival, since its inception in 2014.
Ms. Lyon is currently a violinist with the multiple-nominated GRAMMY-nominated Spektral Quartet. With a tour schedule that encompasses some of the country's most notable venues, the quartet is known for high-energy performances featuring bold, inquisitive programming, and have been described by the New York Times as "they have everything: a supreme technical command that seems to come easily, a capacity to make complicated music clear, and, most notably…an ability to cast a magic spell." Named "Chicagoans of the Year" by the Chicago Tribune in 2017, Spektral Quartet is most highly regarded for its creative and stylistic versatility: presenting seasons in which, for instance, a thematic program circling Beethoven seamlessly coexists with an improvised sonic meditation at sunrise, a talent show featuring Spektral fans, and the co-release of a jazz album traversing the folk traditions of Puerto Rico. As Spektral Quartet's Director of Programming, Ms. Lyon relishes the opportunity to work with a nimble ensemble dedicated to changing the musical landscape by thinking creatively and taking risks with like-minded presenters and forward-thinking collaborators.