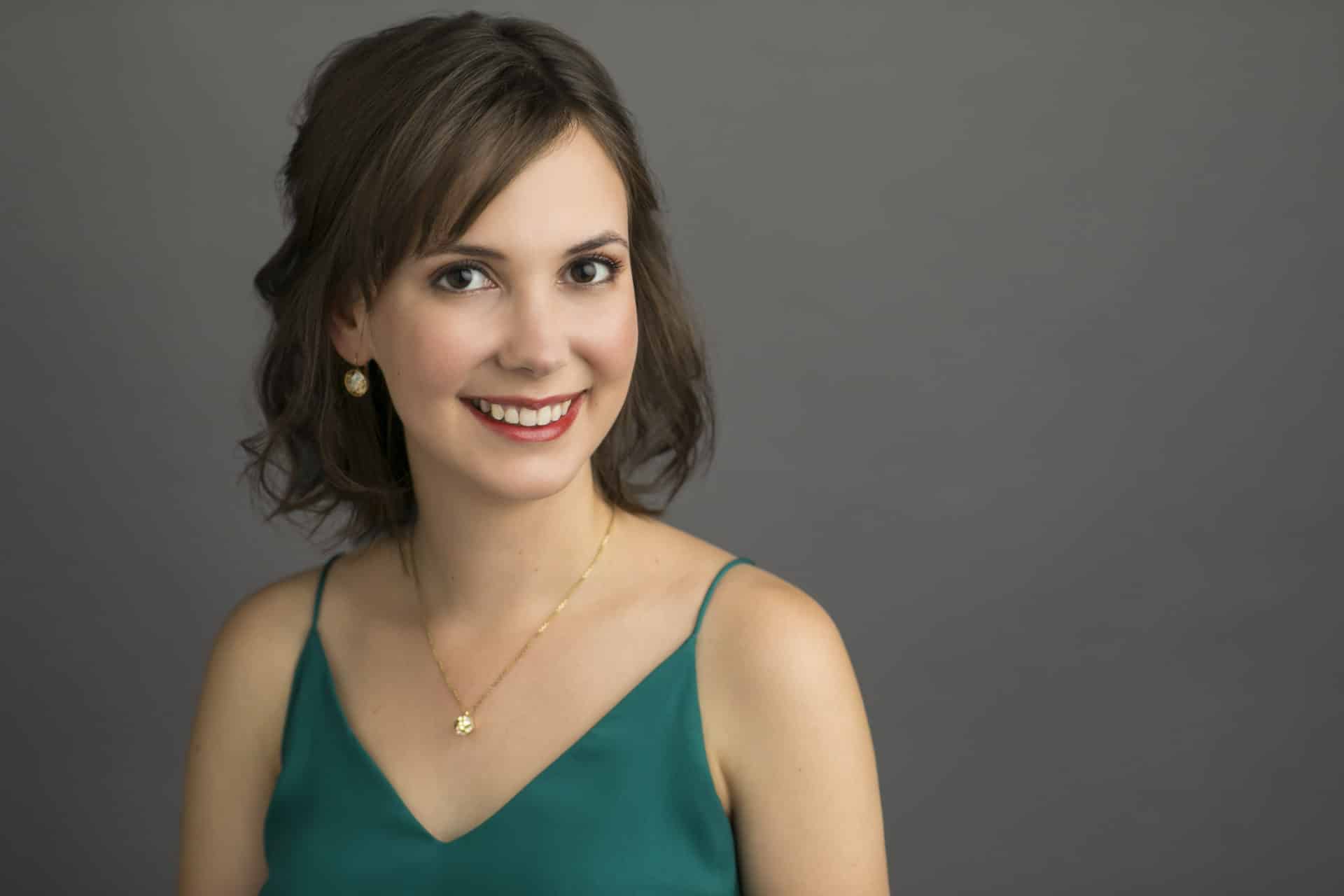 Christina Giuca Krause
2021 Alumni Enterprise Award Winner
vocal piano ('13, '17)

Project: Composition of a City: Digital
Chicago-based musical education & mentorship endeavor bridging classical music and hip hop
Hailed as a "sensitive partner" by the New York Times, Romanian-American pianist Christina Giuca Krause enjoys a dynamic career as a performer, collaborator, vocal coach, and educator.
Heard on the stages of Carnegie Hall's Weill Recital Hall, Steinway Hall, and Preston Bradley Hall, Christina is a 2013 and 2017 alumna of the Music Academy of the West, and has also performed at Aspen Music Festival and International Musicians Seminar in Prussia Cove, England. She has been a member of the music staff at the Houston Ballet, SongFest, Opera Theatre of Saint Louis, Chicago Opera Theater, Music of the Baroque, and the Lyric Opera of Chicago's Patrick W. and Shirley G. Ryan Opera Center.
As the pianist winner of the Music Academy of the West's 2017 Marilyn Horne Song Competition, Christina and soprano Hannah Rose Kidwell gave a recital tour that included sold-out performances in Houston, Santa Barbara, and New York City. They premiered Jake Heggie's These Strangers, a new song cycle written for them for this tour. Christina also played in Carnegie Hall's 2018 "The Song Continues" series in masterclasses with Renée Fleming, Graham Johnson, and Marilyn Horne.
Christina has performed many works by living composers and assisted in the premieres of new operas, most recently Terence Blanchard's Fire Shut Up in My Bones (Opera Theatre of Saint Louis) and Dan Shore's Freedom Ride (Chicago Opera Theater). She is a founding member of contemporary piano duo 4x5 with composer Benjamin Krause.
Christina holds a bachelor's degree from the Oberlin Conservatory and master's degree from Rice University's Shepherd School of Music. Her teachers include the late Emilio del Rosario, Monique Duphil, David Breitman, Brian Connelly, and Frank Corliss. Christina was also a recipient of the Postgraduate Collaborative Piano Fellowship from the Bard College Conservatory, where she worked with the Graduate Vocal Arts Program under the direction of soprano Dawn Upshaw and pianist Kayo Iwama.
Christina is currently the Artistic Director of LYNX, a Chicago-based nonprofit organization dedicated to amplifying diverse voices through new song commissions, inclusive recital programming, and innovative educational initiatives. Christina is on faculty at Lutheran Summer Music Festival and also works at Hope College, where she is a Lecturer in Music and Coordinator of Accompanying.
MORE ABOUT THE PROJECT:
Composition of a City is a songwriting program is the educational program of LYNX that uses hip hop and classical art song to empower students to share their stories through original songs. LYNX is developing a digital curriculum to be used in Chicago-area schools, featuring high-quality videos, lesson plans, creative prompts, and performances showcasing Chicago's diverse artistic community.