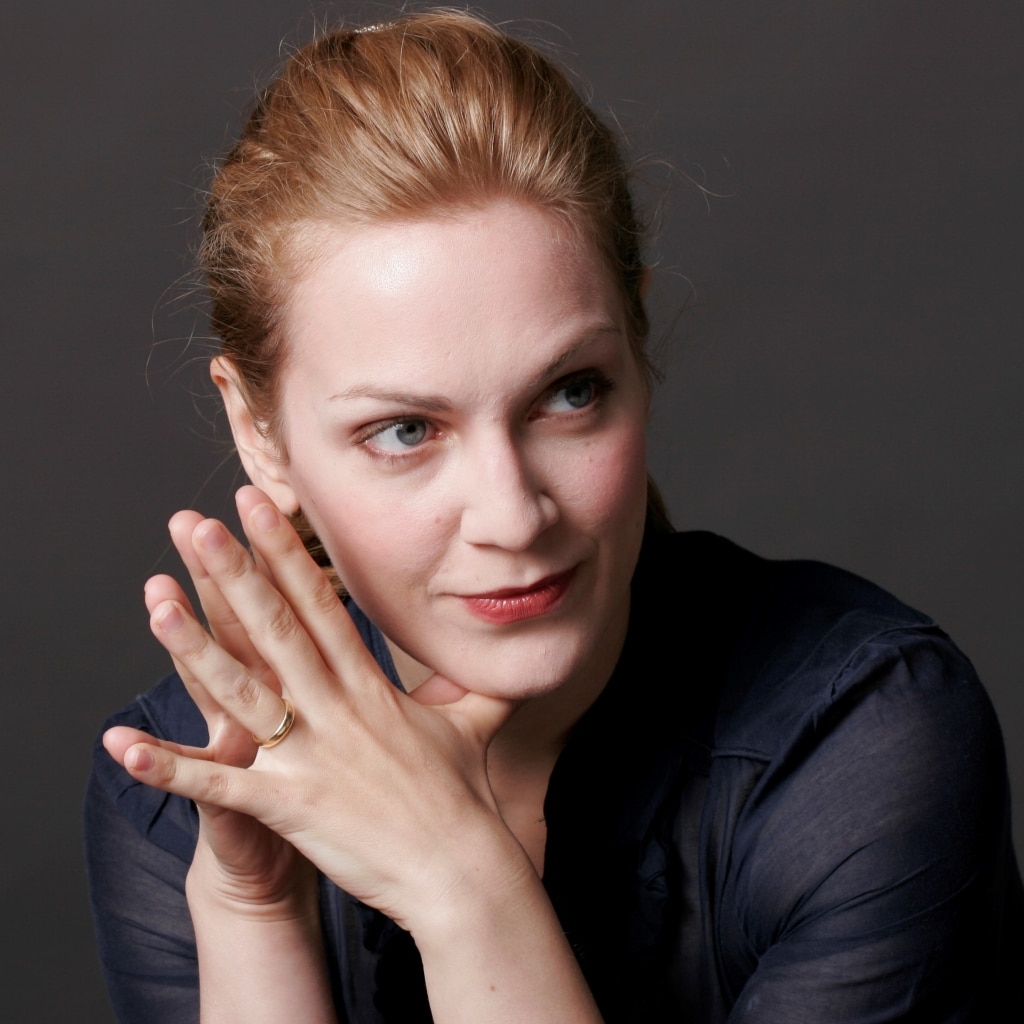 Brenda Patterson
"One felt the crackle of a strong artistic intelligence . . . this was a voice you wanted to hear and, even more, an artist you wanted to follow," is how The New York Times has described mezzo-soprano Brenda Patterson, who is recognized as much for her artistic courage and inventiveness as for the beauty and warmth of her singular voice.
Previously in residence at the Hamburgische Staatsoper in Germany, she has sung most of the major roles for her voice type, such as Idamante, Octavian, Dorabella, Niklausse, Annio, Hänsel, Cherubino, and Rosina, and was on the roster of the Metropolitan Opera for seven seasons, singing and covering in several productions, including Rusalka (Wood Sprite), Lulu (Gymnasiast), Le Nozze di Figaro (Cherubino), and Iphigénie en Tauride (Diane).
A graduate of Juilliard (where she received the Taranow Prize in Voice) and Barnard College, she was the 2004 Winner of the Alice Tully Vocal Arts Debut Recital Competition in New York.
She recently made her Carnegie Hall debut with the American Symphony Orchestra (Elsbeth in Strauss's Feuersnot), and has sung at the Teatro alla Scala, Glimmerglass Opera, Opera Colorado, the Lyric Opera of Kansas City and Florida Grand Opera, among others.
Projects have included a solo show with the Gotham Chamber Opera and the Armitage Gone! dance troupe entitled Ariadne Unhinged, in which Opera Todaydescribed her as "electric", and singing Bach with the Orchestra of St. Luke's and the Handel & Haydn Society, for which the New York Sun praised her as "a treasure among musicians".
A champion of new music, Ms. Patterson has premiered over 30 vocal works, collaborating with ensembles such as Meridian Arts, the Aeolian Chamber Players, Antares, AXIOM, Huang Ruo's FIRE, and participating in new opera workshops such as New York City Opera's VOX, Opera America's New Works Showcase, and the HERE Arts Center's PROTOTYPE. She has performed in the NY Phil Biennale, with Alan Gilbert, in H.K. Gruber's Gloria: A Pig Tale, and has recorded Su Lian Tan and Jamaica Kincaid's Jamaica's Songs for the ARSIS label.
Last summer Ms. Patterson was featured in Laura Kaminsky's As One with West Edge Opera, a role she is reprising at New Orleans Opera this Season.
The creator of a curriculum for vocal composers titled "The Composer's Voice," Ms. Patterson has presented classes on vocal writing at Juilliard and Mannes, and is an official consultant for Opera Philadelphia's composers in residence.
She is also a co-founder and the Director of Music for Victory Hall Opera in Charlottesville, VA (victoryhallopera.org), a pioneering new company formed around a core Ensemble of extraordinary singers.