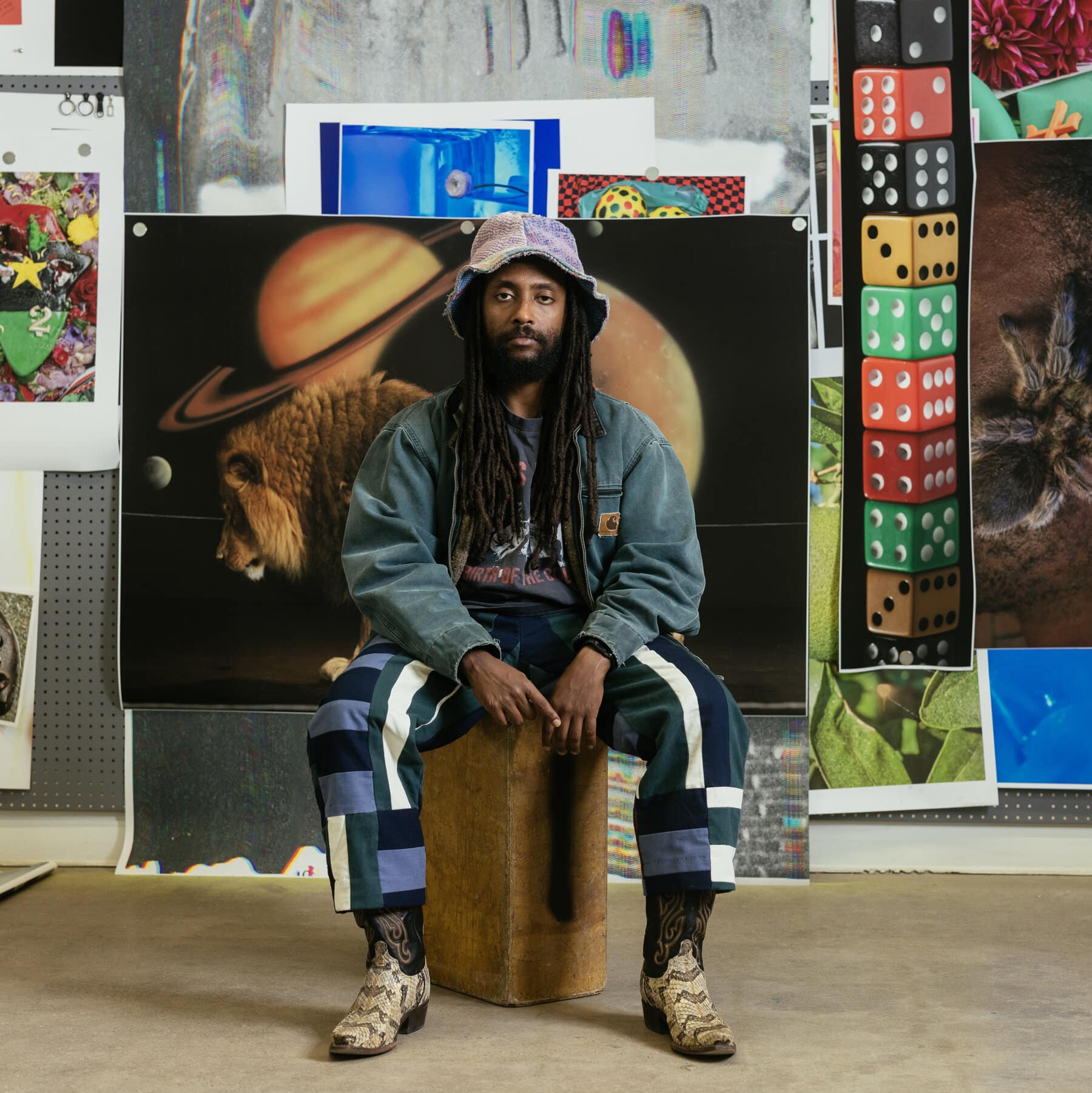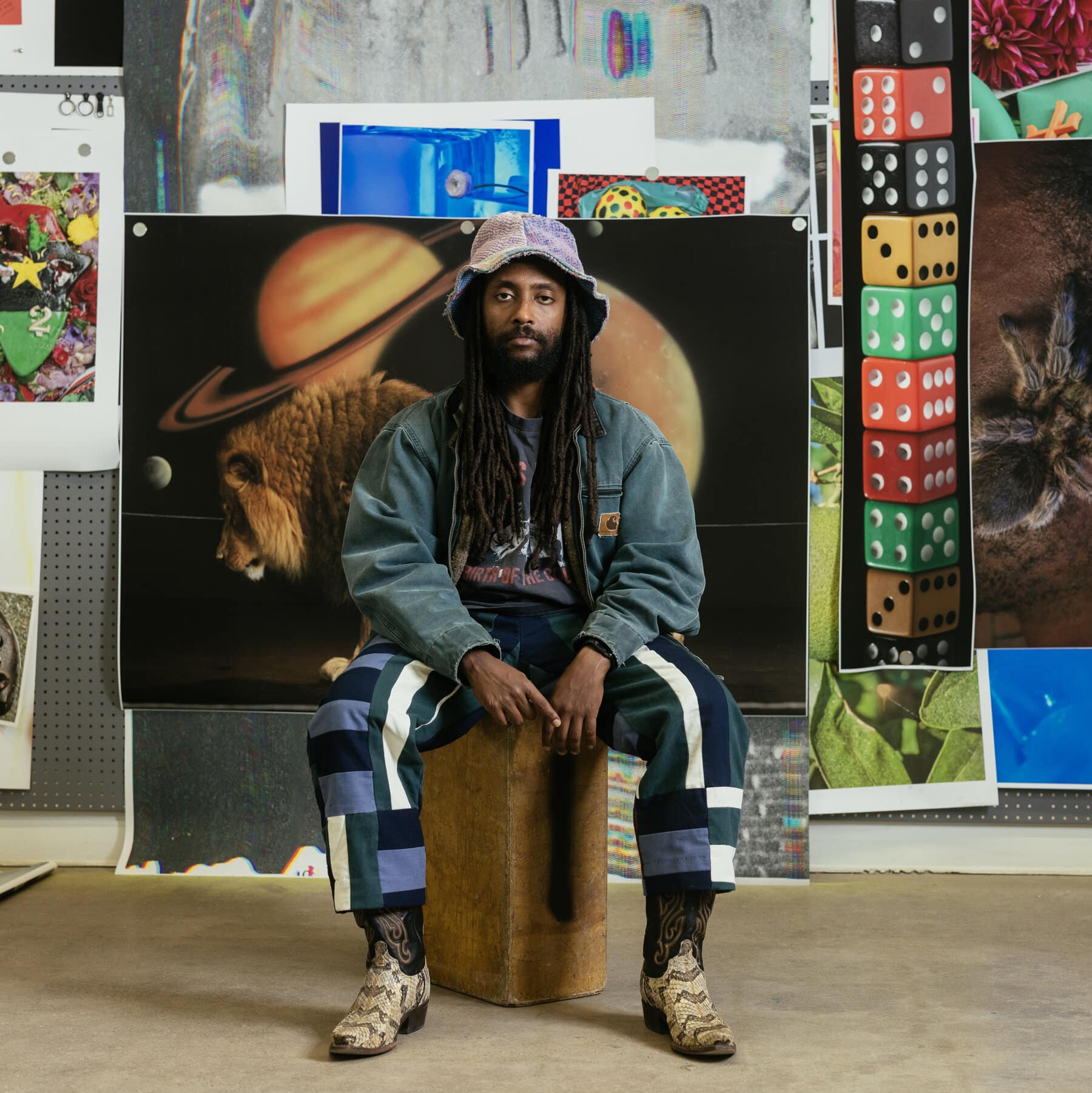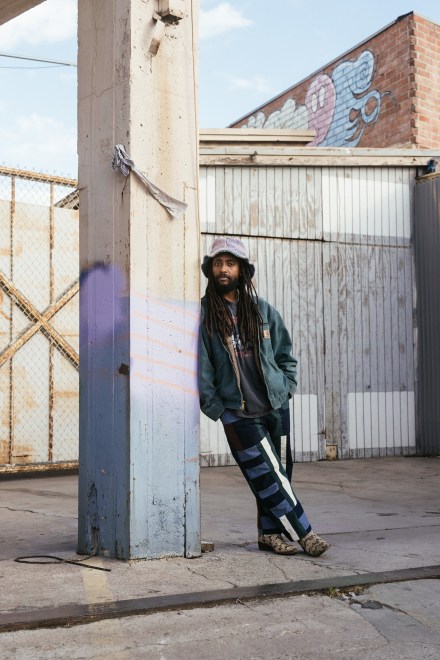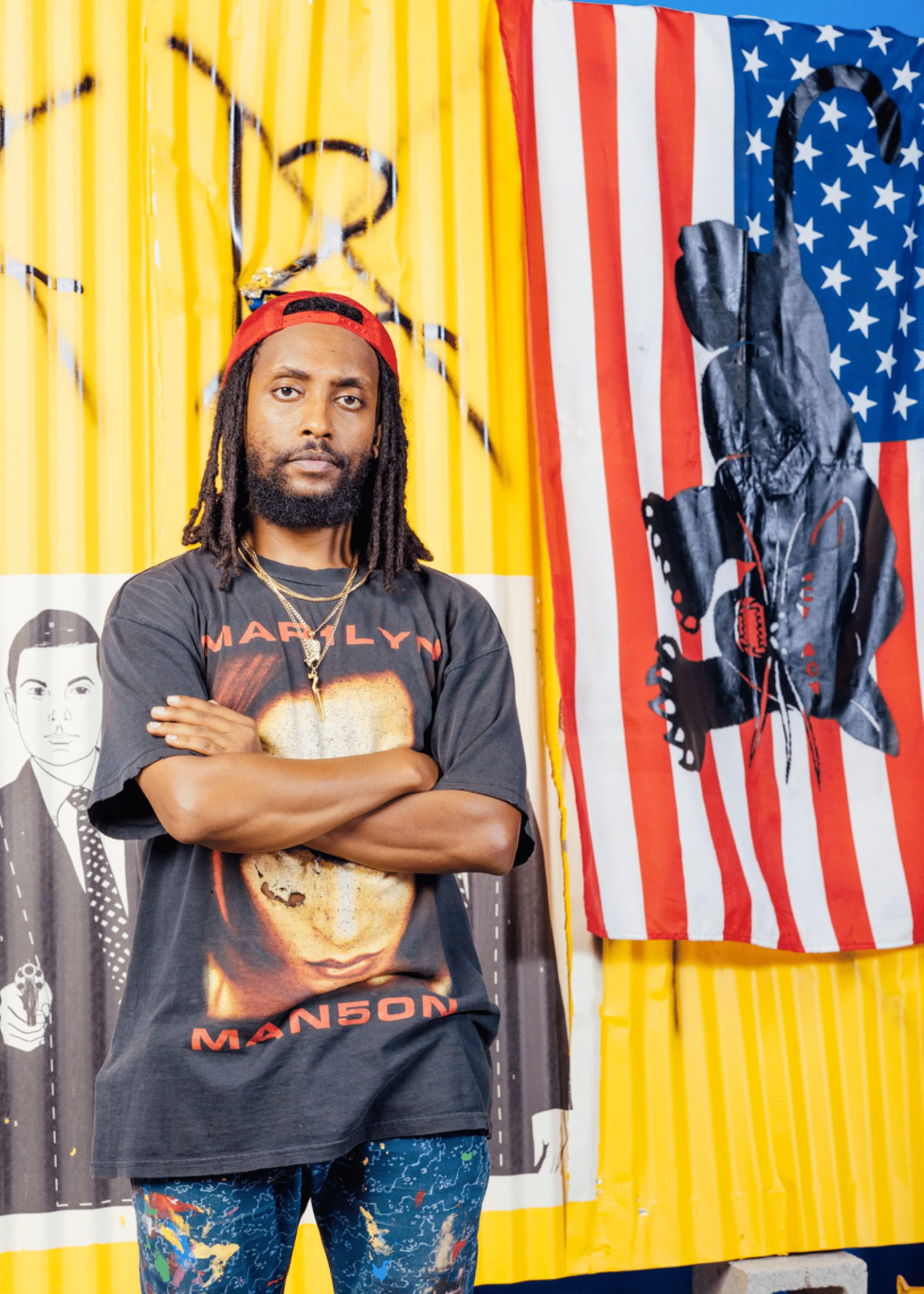 Awol Erizku
visual artist
Los Angeles-based artist Awol Erizku's multi-disciplinary practice encompasses photography, sculpture, painting, installation, film, and sound to shape an artistic language that exists at the intersection of image making and language.  Bridging the visual and cultural gap between African and Black American cultures, Erizku's work rejects Eurocentric notions of art and beauty in favor of building his singular Afrocentric aesthetic, something he refers to as "Afro-esotericism." Rather than convey any singular entity or narrative, he explores the intersections of ancient mythology, diasporic tradition, and contemporary culture through his symbolic constellation of images spanning a breadth of media.
A canny synthesizer of symbols from popular culture and the tropes of art history, Erizku references disparate signifiers to inform his political, intellectual, and formal inquiries. Renaissance portraiture, Dutch still life painting, and the contemporary art canon all inform his visual vocabulary. Similarly, Erizku draws from multiple historic and aesthetic sources, including African art, assemblage, realism, conceptual art, and performance, and often incorporates hip-hop and Trap vernaculars as a springboard for making new connections and meanings. Taking a holistic approach to object and experience making, Erizku weaves alternate narratives that interrogate art history, philosophy, linguistics, and artistic inclusion.
Born in Gondar, Ethiopia, in 1988, Erizku attended The Cooper Union before receiving his MFA from Yale University. He has had solo exhibitions with the Public Art Fund, New York, and The FLAG Art Foundation, New York. His work has been exhibited at prominent institutions, including the Museum of Modern Art, NY; the Studio Museum Harlem, NY; the Crystal Bridges Museum of Art, Bentonville, AR; the Irish Museum of Modern Art, Dublin; the Museum of Contemporary Art, Toronto; the Museum of the African Diaspora, San Francisco; and the FLAG Art Foundation, NY, amongst others. His work is in the permanent collection of many institutions worldwide, including the Museum of Fine Arts, Boston, MA; the Norton Museum of Art, Palm Beach, FL; The FLAG Art Foundation, NY; the Santa Barbara Museum of Art, CA; LACMA, Los Angeles, CA; The Metropolitan Museum of Art, NY, and The Whitney Museum of American Art, NY.