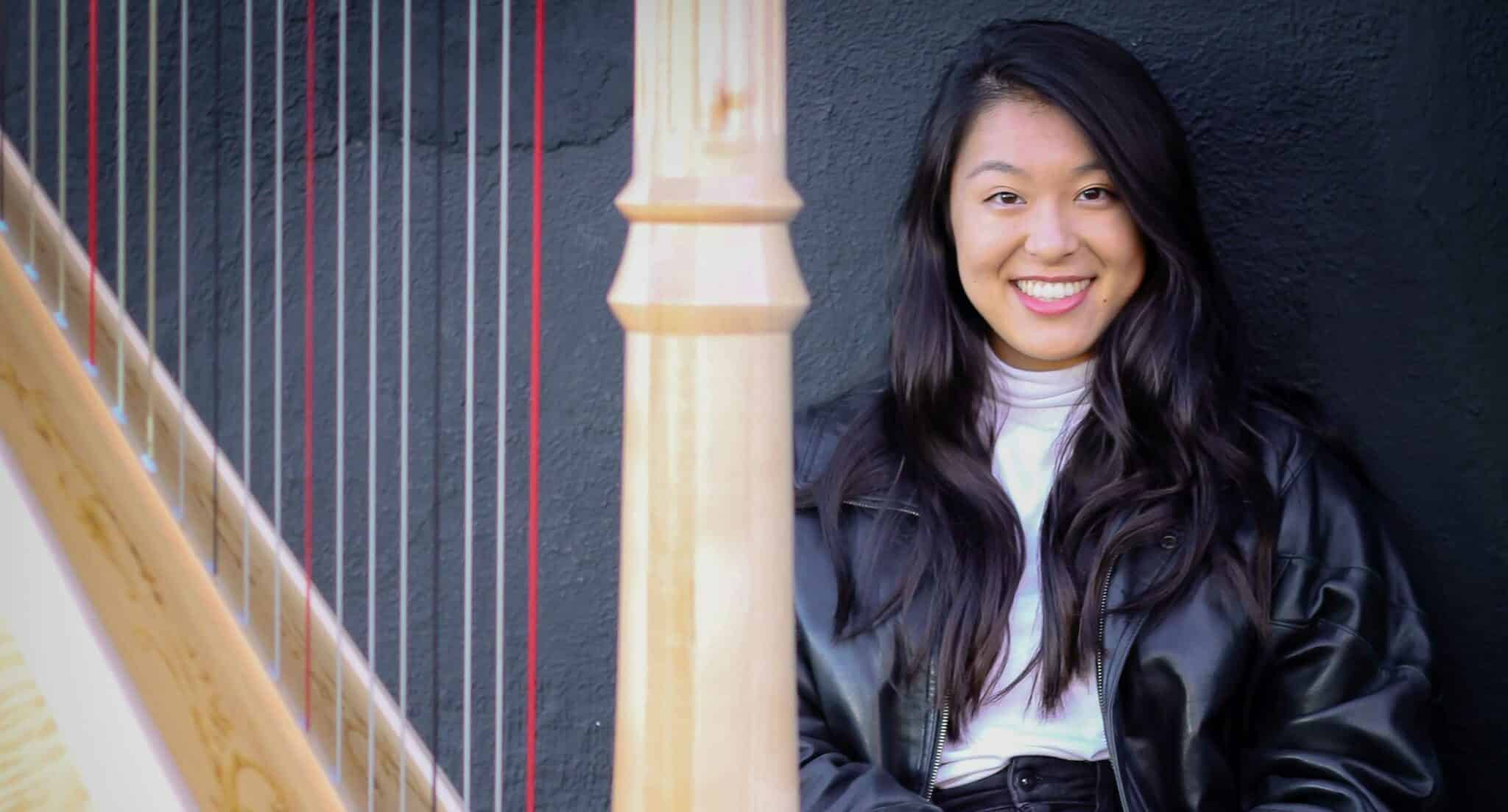 Alyssa Katahara
Alyssa Katahara, a 2017 Music Academy harp alumna, is a first year master's degree student studying with JoAnn Turovsky. Ms. Katahara has attended Colburn Conservatory for five years, having also received her bachelor's degree from the Conservatory.
Alyssa Katahara began her musical studies as a violinist at two and harp at age six. She has appeared as a concerto competition winner and featured soloist with the National Repertory Orchestra, National Philharmonic, Interlochen Arts Camp Philharmonic, and Peabody Preparatory String Ensemble. In the 2018-19 season, Ms. Katahara will solo with the Colburn School and Burbank Philharmonic as the grand-prize winner of the 2018 Hennings-Fischer Young Artists Competition. In addition, Ms. Katahara has been awarded top prizes in the American Harp Society National Competition advanced division, US Army Orchestra Concerto Competition, Interlochen Arts Academy Concerto Competition, and Mid-Atlantic Harp Festival Competition.
Ms. Katahara has participated in summer festivals across the United States. In the summer of 2018, she served as principal harpist at the Aspen Music Festival and School. She spent previous summers as a fellow at the Music Academy of the West and the National Repertory Orchestra, as an Emerson Scholar at Interlochen Arts Camp, and at the Boston University Tanglewood Institute.
Ms. Katahara began her orchestral studies in 2009 where she served as principal harpist in the Jacksonville Symphony Youth Philharmonic and has since performed with the American Youth Philharmonic and United States Army Orchestra. From 2010-2013, she participated in the Peabody Preparatory program where she studied with Michaela Trnkova. She later attended Interlochen Arts Academy where she graduated with honors and studied with Joan Holland.