Live auction: Wed, Nov 16 – Sun, Nov 20, 2022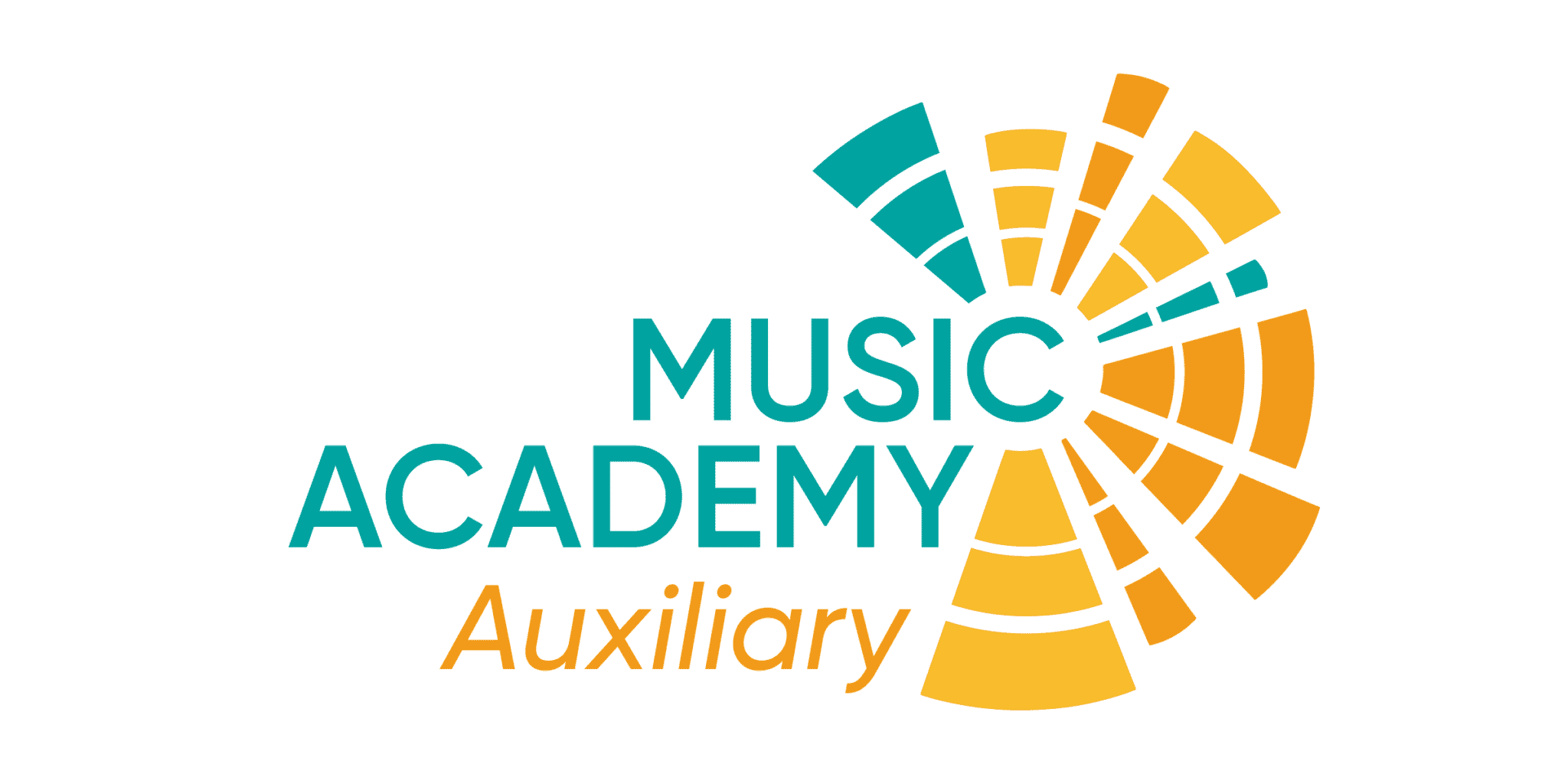 Auxiliary Online Auction
Your support is central to our mission
Live auction: Wed, Nov 16 – Sun, Nov 20, 2022
Watch for more news soon!
Past Donor Event Galleries
PERCUSSION XTRAVAGANZA
October 16, 2021
Patrons experienced an electrifying outdoor 'in-the-round' concert starring Academy faculty artist Michael Werner and exceptional alumni on the stunning Music Academy campus. Learn more
ENCORE SOCIETY GARDEN SUPPER
September 9, 2021
The Music Academy celebrated its dedicated legacy donors at its annual recognition supper and performance, held in the beautiful campus garden established in honor of all Encore Society members. Cello alumna Emma Lee joined harp alumna Anya Garipoli for a stunning performance.
OPENING NIGHT GALA "RETURN TO MIRAFLORES"
July 10, 2021
300 guests returned to the stunning Miraflores campus for the first live event of the summer after a season of virtual performances and social distancing. The all-outdoor event featured faculty artist pianists Jeremy Denk and Conor Hanick, the acclaimed Takács Quartet, alumnus tenor Ben Bliss and alumna faculty artist Nino Sanikidze.
MUSIC ACADEMY AT THE RED PIANO
November 14, 2019
Classical met rock n' roll for a one-of-a-kind fundraiser. Guests enjoyed live piano music by The Red Piano's in-house performer and pop-up performances by alumni Jacopo Giacopuzzi and Julie Davies. Drinks were served up by Academy guest bartenders. Proceeds support the Music Academy and its Community Access Fund.
OPENING NIGHT GALA
June 14, 2019
Honoring Jerry Lowenthal's 50th anniversary at the Music Academy, including a concert curated by Jerry himself and featuring alumni pianists Micah McLaurin, Elizabeth Rowe, Evan Shinners, Orion Weiss, and guest artist Ursula Oppens. Guests were then treated to a festive dinner, a special presentation to Jerry, and a touching encore performance.
ENCORE SOCIETY SUPPER
July 19, 2019
Members of the Academy's Encore Society enjoyed an al fresco supper in the Frances Holden Encore Society Garden followed by a duet from fellows Connor Rowe (trombone) and Anya Garipoli (harp). Generously supported by corporate sponsor Bartlett, Pringle & Wolf.
COUNCIL RECITAL: "SOIRÉE POUR CAMILLE"
February 10, 2018
Camille Saint-Saëns'  recently discovered Sonata No. 3 for cello and piano was premiered by 2013-14 cello alumna Juliette Herlin and 2014 piano alumnus Kevin Ahfat. The French-themed evening included works by Poulenc, Debussy, and Fauré.
HIND HALL GRAND OPENING & RIBBON CUTTING
July 14, 2017
Valued investors in the Music Academy's Renaissance Campaign experienced a milestone moment which marked the completion of the Academy's long-term campus renovation masterplan. The world premiere of a brass fanfare performed by Academy fellows, written by guest artist Matthew Aucoin, opened the festivities.